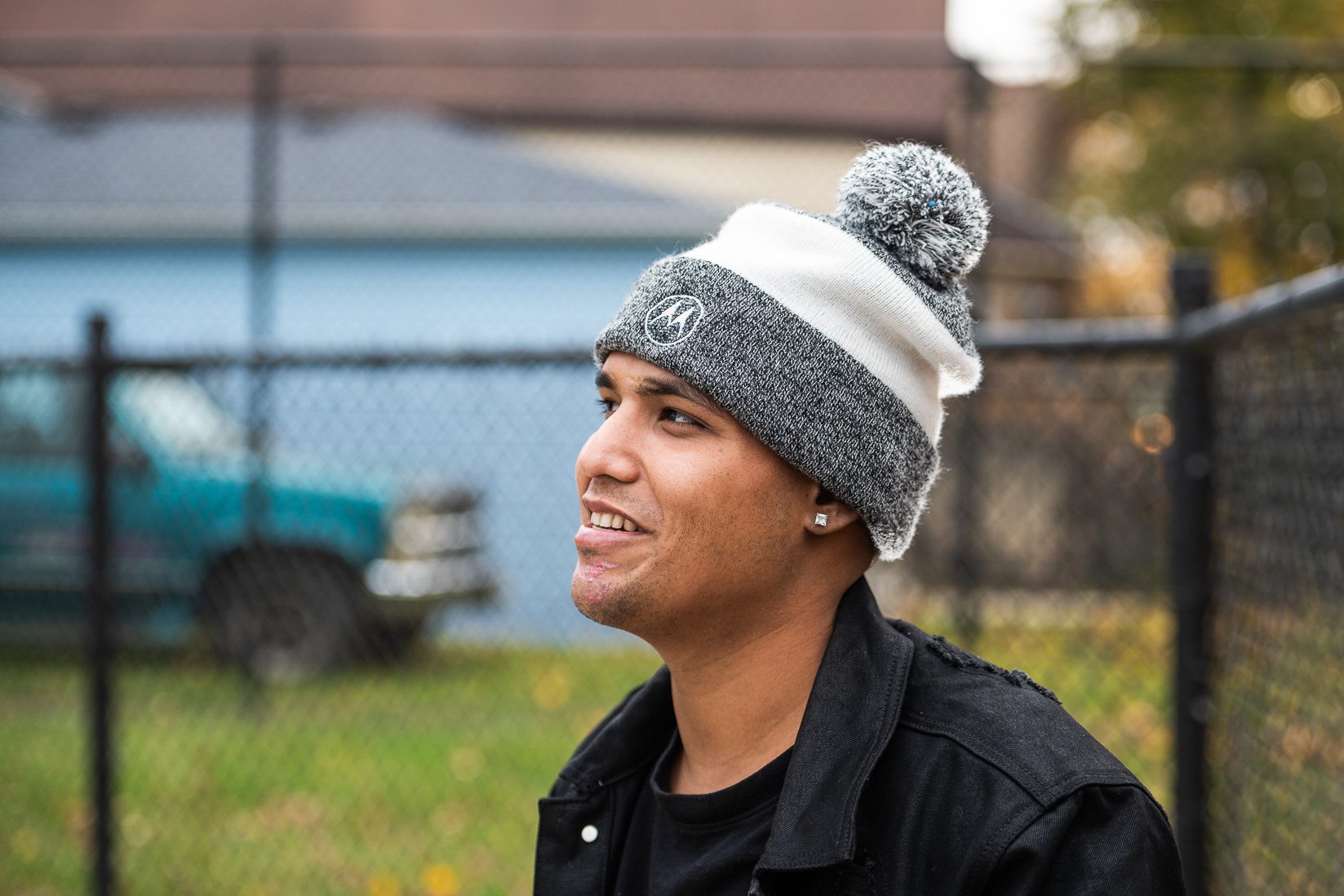 Colin Boyle/Block Club Chicago
Nolram Cardozo, who migrated to the United States from Venezuela, poses for a portrait at Kells Park in Chicago's Humboldt Park neighborhood on Oct. 24, 2022.
Nolram Cardozo came to a shelter housing hundreds of single men. He made friends and found temp work, but his path took a turn for the worst when he was hospitalized.
In After the Buses, Block Club Chicago and Borderless Magazine followed 10 of the thousands of Venezuelan migrants sent to Chicago as part of Texas Gov. Abbott's political stunt this year. Block Club Chicago is a nonprofit newsroom focused on Chicago's neighborhoods; sign up for its daily newsletter. Borderless Magazine is a multilingual nonprofit newsroom reporting on and with Chicago immigrants; sign up for its weekly newsletter.
HUMBOLDT PARK — No matter how many times Nolram Cardozo washes his hands, he can't get the paint off. He's become resigned to going through his day with blue-tinged fingers — a physical reminder of his part-time painting job.
The 23-year-old arrived in Chicago in mid-September, one of more than 3,600 sent to the city on buses since Texas Gov. Greg Abbott's started busing people to Democratic-led cities in protest of federal immigration policies.
Want to receive stories like this in your inbox every week?
Sign up for our free newsletter.

Cardozo and his older sister had made a months-long trek from Maracaibo, Venezuela, to the Mexico-United States border. While his sister headed to New York, he was sent on a 24-hour bus ride to Chicago's Union Station. 
Although he arrived in the city alone — relying on city services and nonprofits to find a place to sleep, eat and shower — Cardozo was optimistic about his chances of settling down and finding a job in Chicago. But the reality hasn't been easy.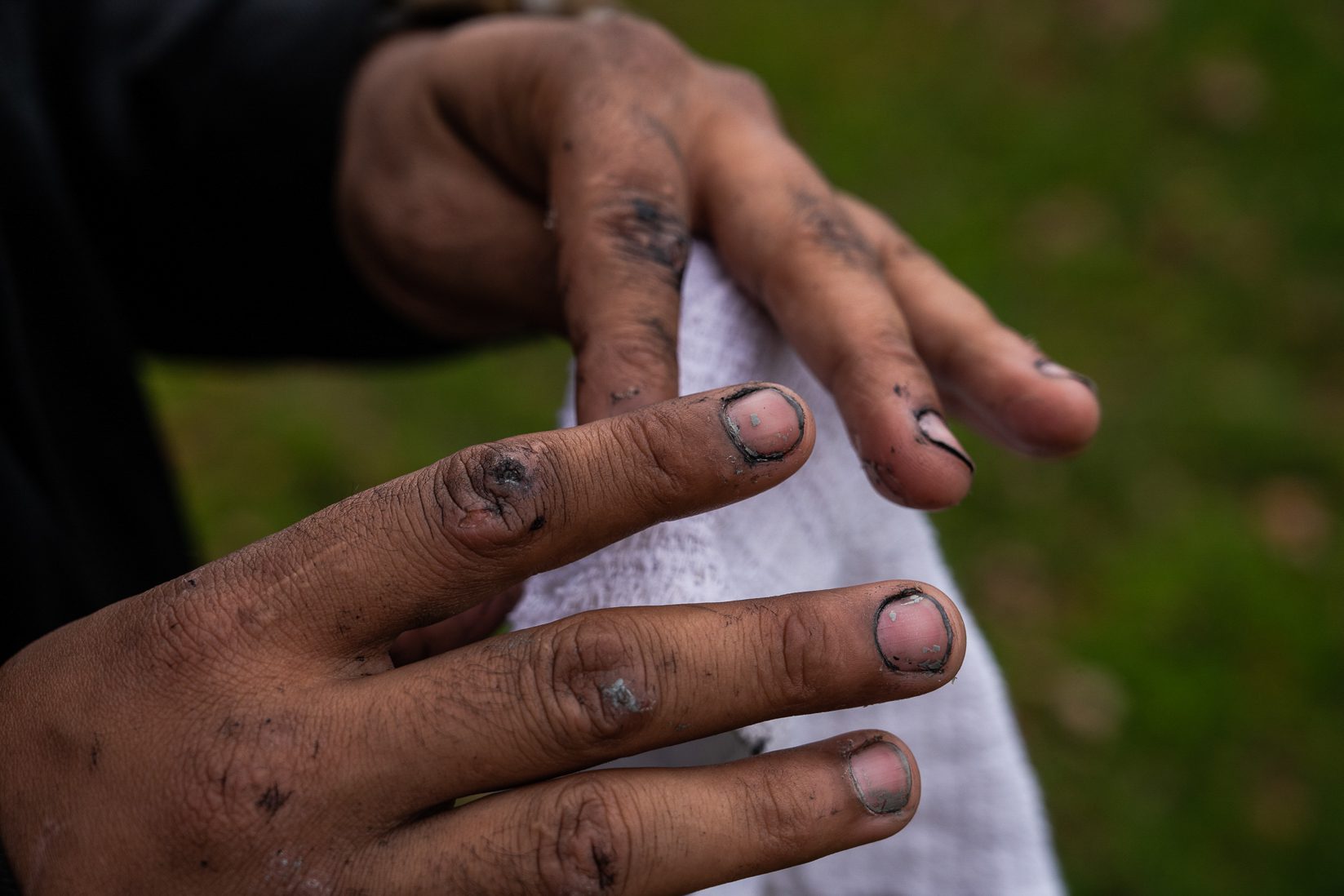 Colin Boyle/Block Club Chicago
Cardozo has lived in a church and a Humboldt Park shelter since he arrived, working a few part-time jobs. But he hoped to send more money home to his mother, who's taking care of his two young daughters, he said. 
And about six weeks after he arrived, Cardozo nearly died in the shelter he was living in, putting his life — and his plan to support his family — in jeopardy. 
Cardozo has enjoyed being in Chicago and said it's been a welcoming place for immigrants. At the church where he first stayed, the entrance was decorated with American and Venezuelan flags. Despite the hardships, he said he's optimistic about the future.
"People are helping a lot — very collaborative, humanitarian," he said. "I think this is a city of opportunities."
Colin Boyle/Block Club Chicago
From The Darien Gap To Chicago
In late September, Cardozo sat outside the Salvation Army Freedom Center in Humboldt Park, the free shelter where he was living. He had been in Chicago for about three weeks, but he didn't have a job. 
In the meantime, Cardozo signed up for a City Key card, which allowed him to use public transit and send and receive money. He'd had time to explore Chicago and learn about his new neighborhood, even biking to the lagoon in the area's namesake park. 
The shelter is what someone would expect from a refugee center, Cardozo said. He slept in a large gym with enough cots for 200 people.
"The lights are always on," he said. "People don't respect that it's really late, and they talk on the phone. There's always a racket. There isn't total silence to rest."
But Cardozo said almost anything would be better than sleeping on the streets or under the danger he went through to come to the United States. 
It took Cardozo and his sister about two months to get to the Mexico-United States border from Venezuela, he said. Cardozo became severely ill just as the two made their way through the most treacherous part of the journey, the Darién Gap, he said.
Traveling through Mexico was also difficult due to the heavy presence of law enforcement and gangs, Cardozo said. Later, Cardozo almost drowned crossing the Rio Grande River, finally crossing into the United States in September, he said.
Once Cardozo and his sister made it to Texas, they were screened by immigration before being passed to different shelters, he said. 
"The men, they sent to one church, and the women, another," Cardozo said.
After two days, he was shipped on a bus to Chicago, he said. He had hoped to go to New York with his sister instead. 
"Where they sent me, there weren't any buses that day that went directly to New York, but rather here, Chicago. And I couldn't stay [in Texas] because there wasn't a room," he said he was told. 
Cardozo said he and his sister aren't sure where they'll settle permanently. His sister is doing well, currently living in a shelter in the Bronx, he said. They're able to stay in touch via phone.
"We're waiting for which of the two of us gets stabilized first," he said. "If I get settled first, she'll come. If she gets settled first, I'll go."
Colin Boyle/Block Club Chicago
Cardozo is optimistic about the opportunities in Chicago. As he stepped off the bus after the nearly day-long trip from Texas, he said he felt relieved. 
"I was relieved, because I was so tired," he said. "But I was very excited, very happy that I had arrived to this city, a very beautiful city."
A Life-Changing Emergency
By early October, Cardozo had landed short-term work at a car wash and in construction, he said. His top priority was to send money back to his relatives in Venezuela who were struggling to pay for food, water and gas, he said. 
But Cardozo almost died later that month. While hanging out with friends, he bought drugs and overdosed, he said. He didn't know they'd been laced with fentanyl, a synthetic opioid that has exploded in use in recent years and has driven record surges in overdoses across the United States.
Cardozo was rushed to the hospital after passing out in the shelter and spent six days in a coma at the hospital, and seven more in recovery, he said. He split his head open when he passed out, and his lungs became infected, he remembered. None of his friends from the Salvation Army shelter could visit, because they weren't family. 
Cardozo said he's grateful to be alive. It was a life-changing moment for him, and made him realize he might be headed down the wrong path, he said.
"I'm responsible for the future of my daughters, for their wellbeing," he said. "And this was like a lesson, like an alert, to tell me that I wasn't well." 
After he was released from the hospital, Cardozo found a job painting windows and doors a couple days a week. He's said he's enjoyed learning a new skill, but the paint badly stains his fingers.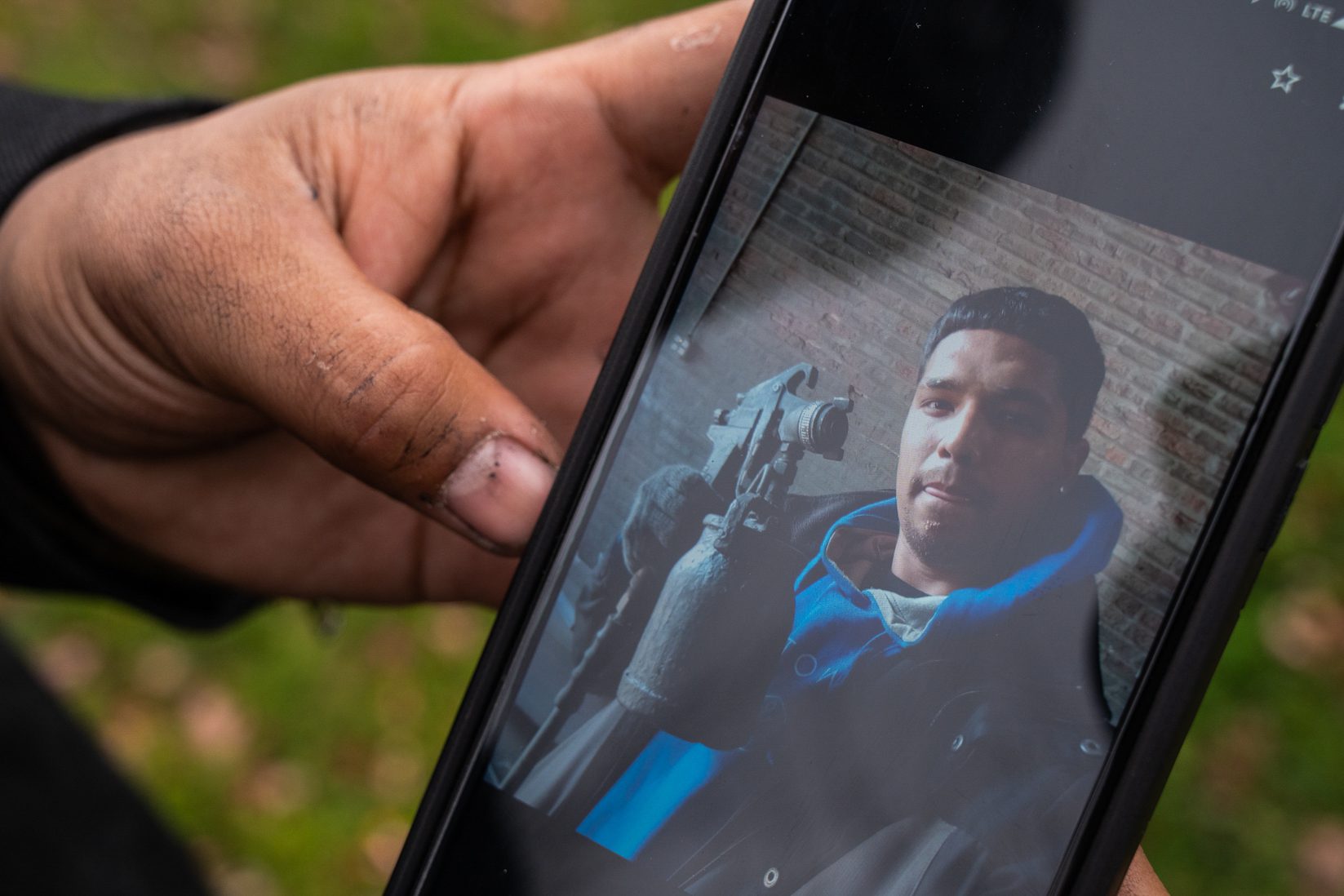 Colin Boyle/Block Club Chicago
Cardozo said he's grateful to have the short-term work, since he could face a long wait for a legal work permit. Immigration officials told him he could be waiting for up to a year — unless he has money to expedite the process, he said.
Without steady income, Cardozo can't save up enough money to get out of the shelter, he said.
It's been difficult to establish a life in an area where he's not surrounded by other Venezuelans, Cardozo said. Chicago's Mexican neighborhoods like Pilsen and Little Village are well known. And the refugee center where Cardozo is staying, Humboldt Park, is home to a large community of Puerto Ricans, signified by the famous 60-foot Puerto Rican flags that flank Division Street.
Venezuelans haven't historically made up a large percentage of Chicago's population, but the community is growing because of economic and political turmoil in the country in recent decades. As of 2017, Venezuelans were considered the fastest growing immigrant group in Chicago. 
With the influx of Venezuelans arriving in Chicago now, Cardozo said he can see a future for his people here.
"I imagine, in a couple of years, we're going to have a neighborhood called, 'the Venezuelan neighborhood' — Venezuelan street," he said, laughing. "I hope we also have a flag in a park."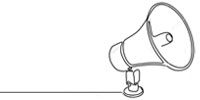 Bring power to immigrant voices!
Our work is made possible thanks to donations from people like you. Support high-quality reporting by making a tax-deductible donation today.