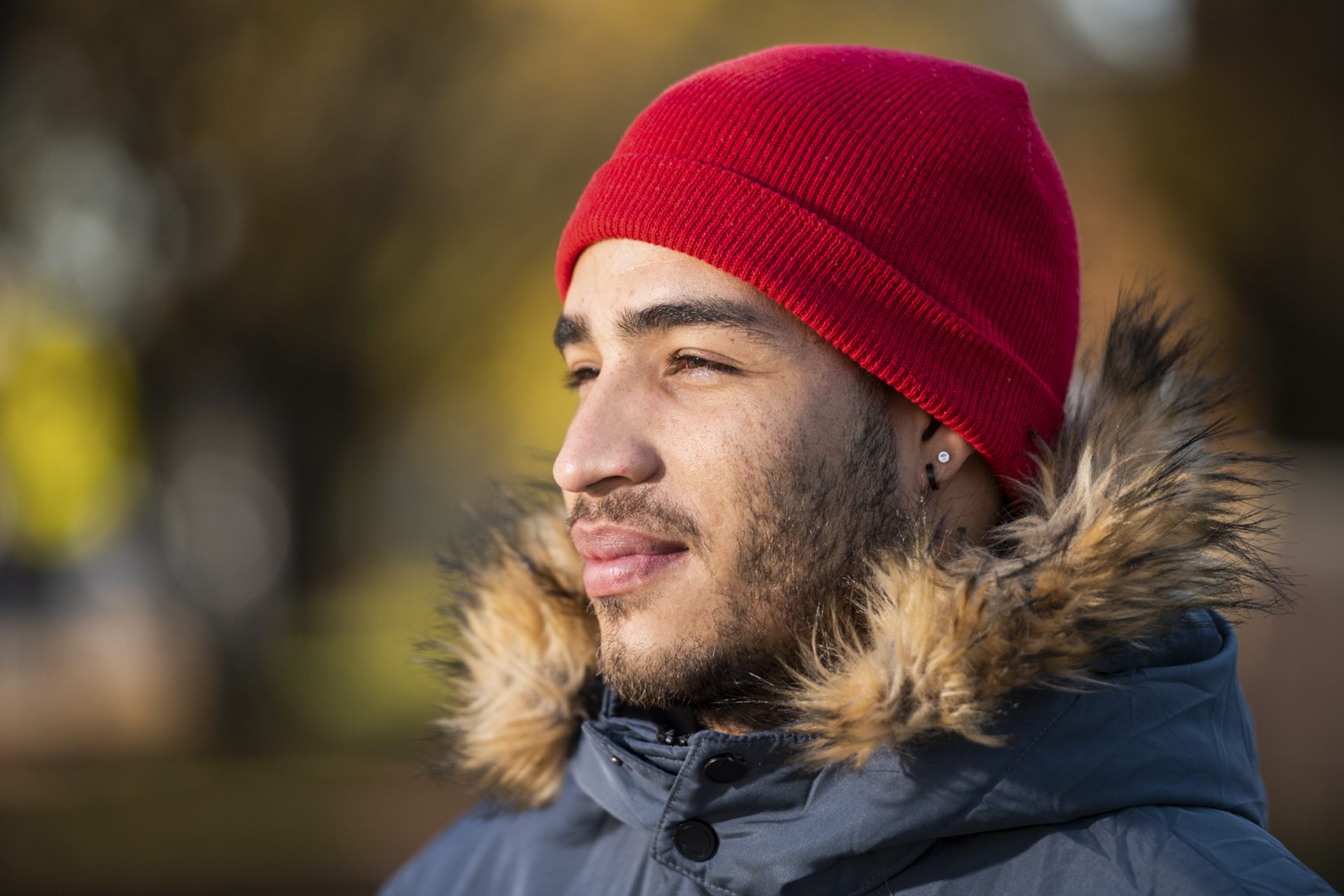 Colin Boyle/Block Club Chicago
Venezuelan migrant Yorvi Sánchez poses for a portrait in West Ridge on Nov. 1, 2022.
Yorvi Sánchez found friends in Chicago, but he isn't looking forward to Christmas without his 7-year-old daughter. "Being able to help them from here is the whole reason I came here," he said.
In After the Buses, Block Club Chicago and Borderless Magazine followed 10 of the thousands of Venezuelan migrants sent to Chicago as part of Texas Gov. Abbott's political stunt this year. Block Club Chicago is a nonprofit newsroom focused on Chicago's neighborhoods; sign up for its daily newsletter. Borderless Magazine is a multilingual nonprofit newsroom reporting on and with Chicago immigrants; sign up for its weekly newsletter.
WEST RIDGE — Yorvi Sánchez didn't tell his family he was going to the United States until he was already en route, joining a group of migrants heading north from Venezuela.
After the arduous trip, including a time when he was threatened at gunpoint, Sánchez arrived in Chicago Sept. 16. Local officials brought him to the West Ridge YMCA, 2424 W. Touhy Ave., which was reopened as temporary housing for migrants.
Want to receive stories like this in your inbox every week?
Sign up for our free newsletter.

Soon after, he called his family to tell them he was safe.
"It was one of the best feelings. I was able to give them good news, and my mother was so happy that I was safe here because the journey, you never know what can happen when you're traveling like that," Sánchez said in Spanish. 
Sánchez is one of the 3,600 people Texas Gov. Greg Abbott has bussed to Chicago and other Democratic-led cities in protest of federal immigration policies. He left behind his 7-year-old daughter, Tiffany, in hopes of giving his family in Sarare, Venezuela, a better life, he said.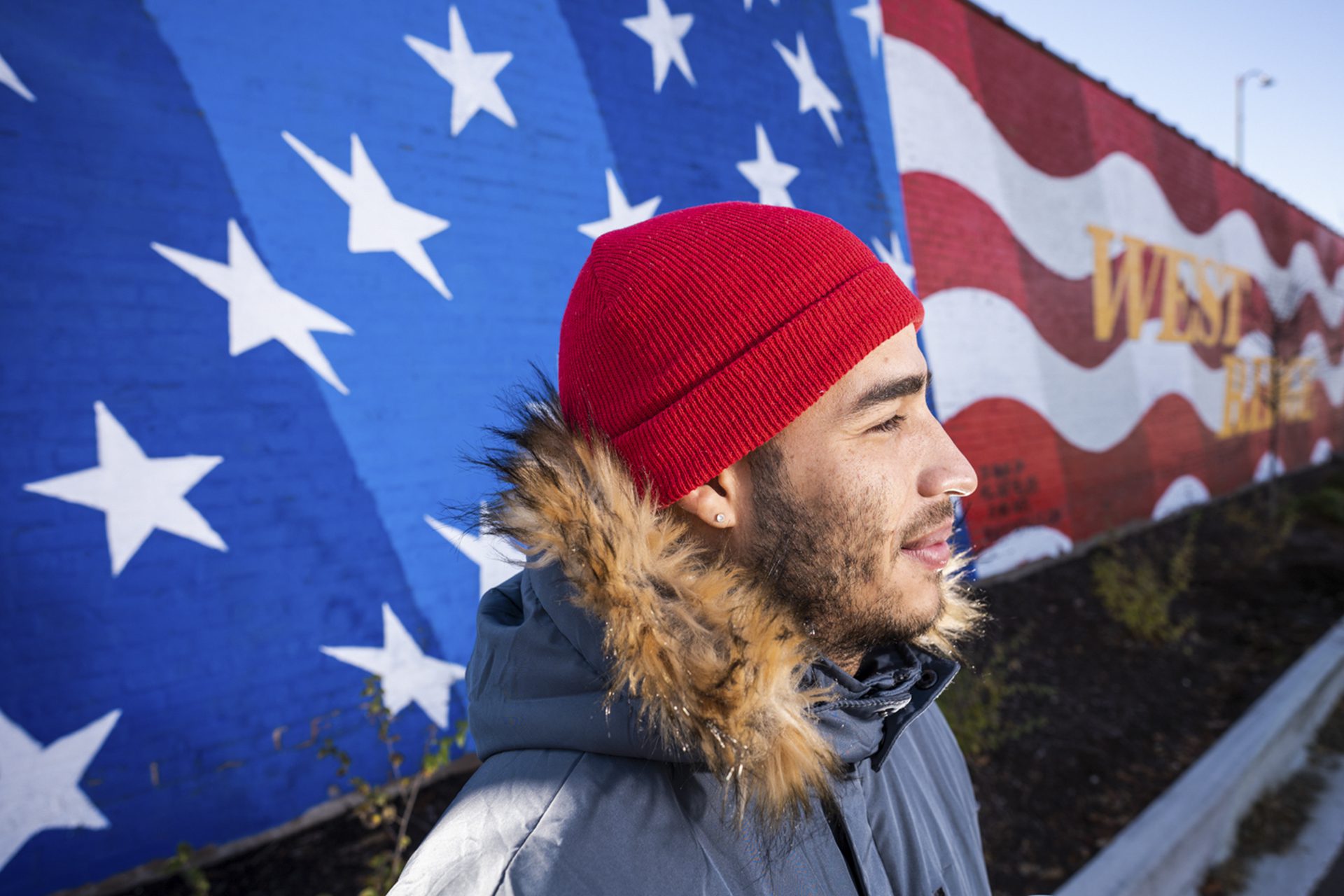 Colin Boyle/Block Club Chicago
A Dangerous Journey, Then A Bus To Chicago
Sánchez, 26, was used to leaving his country for better work.
Like millions of Venezuelans, he left the country to escape an economic crisis where food is too expensive and there aren't enough jobs, he said. 
He'd previously moved to Lima, Peru, to work as a waiter in a Chinese restaurant and as a delivery driver. He'd often travel back home to visit his mother, sister and daughter because the trip was relatively easy, but it soon became apparent he needed to look elsewhere for jobs.
The majority of Venezuelans who have left the country have relocated elsewhere in Latin America or the Caribbean, according to the International Organization for Migration. The majority of them are struggling to access basic resources in the countries where they moved, too.
"There was work in Peru. But it wasn't paying enough to support me or my family," Sánchez said. "So I had to look for another place to find work where I could provide for them because Peru's economy just wasn't good." 
Sánchez had heard there were more opportunities for migrants like him in the United States, he said.
Sánchez dropped by his family's home for a surprise visit before setting off on his trip. He knew it would be the last time they'd be together for a while, but he didn't have the heart to tell them his plans yet, he said. 
It was only after Sánchez had set out for the long trip that he called them and broke the news.
"My mom was crying and telling me she wanted me to take care of myself," Sánchez said in Spanish.
When Sánchez left Venezuela, he joined a group of people going north and getting ready to cross through the Darién Gap, a jungle between Colombia and Panama. 
The group Sánchez was with traveled by bus, off-road truck, train and boat and walked for stretches, he said. 
Once getting past the jungle, the group had a less taxing trip through Central America into Mexico — but it was still dangerous, Sánchez said.
Sánchez had a gun pulled on him in Guatemala, forcing him to flee, he said.
"We were crossing a trail and the man who pulled a gun on us, I think he was a farmer," he said.
Officers in Mexico were corrupt and sought bribes from migrants, Sánchez said. 
"The hardest part of the trip wasn't crossing the jungle. It was getting through Mexico because the immigration police there do not play," Sánchez said. "It was dangerous in Mexico.
The police there just treated us badly."
Sánchez thought his group reached the end of the road when they got to Texas. But there, local officials offered him a choice: take a bus to Chicago or New York, he said. 
"I heard from other people that Chicago had more opportunities for immigrants. So I decided to get on that bus," Sánchez said.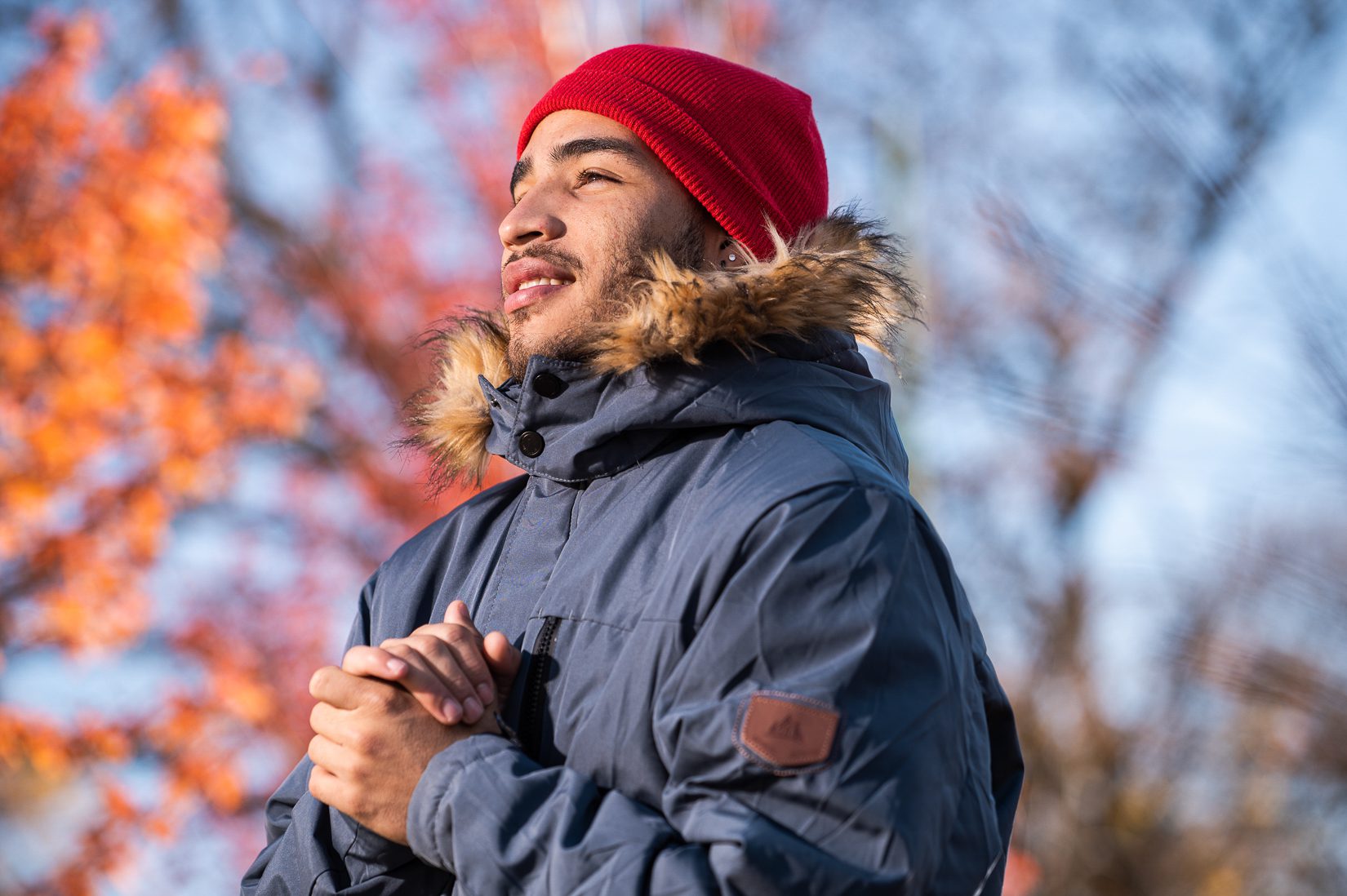 Colin Boyle/Block Club Chicago
'If I Was Alone Here … It'd Be So Much Harder'
After Sánchez settled into the shelter, he spent weeks walking around the neighborhood in search of a job with other migrants. 
Sánchez wanted to work in Chicago's hospitality industry, he said. But the job hunt was tricky because he spoke limited English and did not have a car, he said.
With time, Sánchez got more comfortable taking the bus to explore farther away from the shelter, he said. He found a job Oct. 11 as a busboy at a restaurant inside a hotel in suburban Evanston, he said.
"I like the work, and I'm learning the hotel's standards for the kitchen and serving customers. And along the way I'm trying to pick up English, and being in a restaurant helps me with that, too," Sánchez said. 
Sánchez has also enjoyed heading to a section of Clark Street on the North Side with a lot of businesses and neighbors who speak Spanish, he said.
Sánchez didn't have many friends in Peru and felt lonely without his family, Sánchez said. At the shelter, he's met other Venezuelans close to his age who have become friends, he said.
"I'm grateful for the work I have and the jobs my friends have found. It's so important to work and have a routine. And I'm happy for having friends here, too," Sánchez said. "Having good friends here who look out for each other is so important. If I was alone here, it wouldn't be good; it'd be so much harder." 
Now that Sánchez has a job, he explores the city in his downtime, including sightseeing trips in The Loop, he said. He wants to travel to New York to see the city of his favorite baseball team, the Yankees. 
The first holiday Sánchez celebrated since coming to Chicago was Halloween, a holiday that's much smaller and celebrated only in some parts of Venezuela, he said.
"But here, nearly every house has a monster or a phantasm on it. I was out with a group just walking and enjoying the neighborhood, and we turned a corner and there it was, a giant phantom just there on the front lawn," Sánchez said. "It's something that I've never really seen on that scale. I'm pretty impressed with how you guys celebrate Halloween."
The next major holiday Sánchez typically celebrates is Christmas. But this year it'll be bittersweet, he said. 
"It's going to hit hard because one of the most important things for Christmas is to be with family, and I won't be there," Sánchez said. "But at least with the work I'm finding here, I can send them money and my daughter a gift that she really wants.
"It's a sacrifice not being with them now, but being able to help them from here is the whole reason I came here."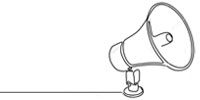 Bring power to immigrant voices!
Our work is made possible thanks to donations from people like you. Support high-quality reporting by making a tax-deductible donation today.