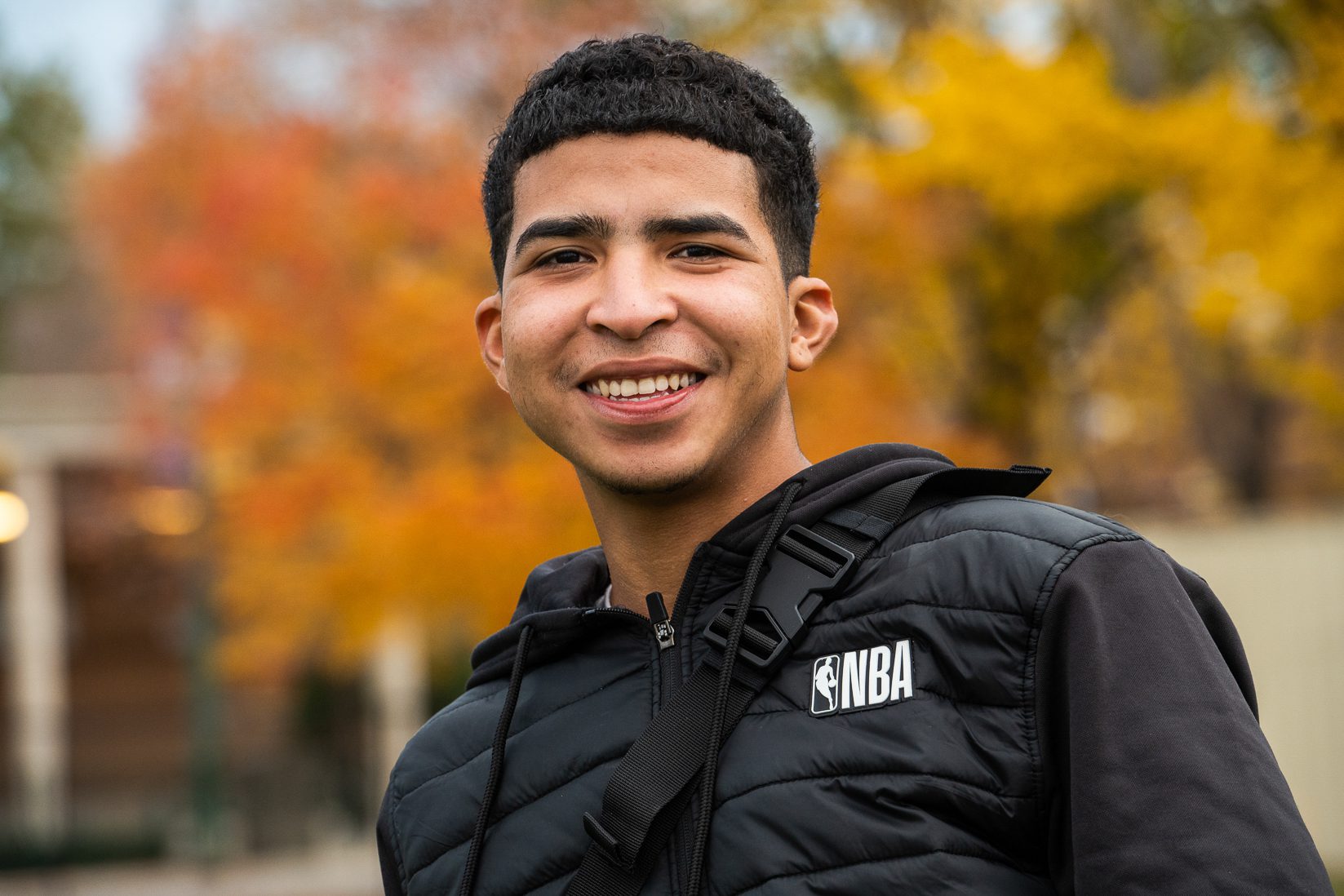 Colin Boyle/Block Club Chicago
Maikel Jose Tineo, who migrated from Venezuela, poses for a portrait at Kells Park in Humboldt Park on Oct. 24, 2022.
Maikel Jose Tineo was hopeful about his new life in Chicago. But since he's arrived, he's been stiffed by a job and watched his friend rushed to the emergency room. Now, he's wondering if he should stay.
In After the Buses, Block Club Chicago and Borderless Magazine followed 10 of the thousands of Venezuelan migrants sent to Chicago as part of Texas Gov. Abbott's political stunt this year. Block Club Chicago is a nonprofit newsroom focused on Chicago's neighborhoods; sign up for its daily newsletter. Borderless Magazine is a multilingual nonprofit newsroom reporting on and with Chicago immigrants; sign up for its weekly newsletter.
HUMBOLDT PARK — Maikel Jose Tineo stepped off a plane at a Chicago airport in late September with a backpack, a phone and an address. 
A friend Tineo made during the 40-day journey from Colombia to the United States-Mexico border arrived in Chicago ahead of him and told Tineo about a temporary shelter welcoming asylum seekers.
Three days later, the 21-year-old was sitting outside the Salvation Army Freedom Center in Humboldt Park, where he lives with hundreds of other young immigrants. He'd been to a doctor, received clothes and a city ID and was able to borrow a bike to visit the neighborhood's sprawling namesake park.
Want to receive stories like this in your inbox every week?
Sign up for our free newsletter.

Tineo is one of the about 2,000 recent immigrants who have lived at Salvation Army centers since coming to Chicago over the summer. Overall, 3,600 people have come to Chicago since late August, most bused here under Texas Gov. Greg Abbott's push to send immigrants to Democrat-led cities to protest federal immigration policies.
But Tineo wasn't sent on a bus. A native of the Venezuelan state Anzoátegui, Tineo lived in Colombia for four years before making the months-long journey to the United States-Mexico border, mostly on foot. Instead of a 24-hour bus ride, he arrived in Chicago on a three-hour flight after a friend he made on the road suggested joining him in the city. 
Though Tineo's journey here was different, his story is similar to other recent immigrants to Chicago: He wants a job, an apartment and a car, and he's eager to learn English.
"I arrived in Chicago, thank God," he said. "What I've seen has been beautiful, very nice and gorgeous. I'd like to stay here."
Colin Boyle/Block Club Chicago
The Choice To Leave Home
One day in late October in Humboldt Park, Tineo packed on layers to protect himself against the cool weather.
After days of walking and biking around the city to find work, he landed a part-time job at a Wicker Park restaurant. He washes dishes for minimum wage, he said.
With the money Tineo earned, he bought a bike and started paying off debt he owes from his journey to the United States.
"I haven't been able to pool much," he said.
But that hasn't stopped Tineo from exploring and dreaming of the future.
"I got on the bus here one day, and I went all the way to the lake and started walking," he said.
Spending time on the lakefront reminded Tineo of his coastal hometown in Venezuela.
He left his family in Puerto La Cruz, Venezuela, when he was 16 to move to Colombia, where there were more opportunities to make money, he said. It was a risk. His mother didn't want him to go because he was so young, he said.
"When I got to Colombia, the first few days I slept in a park," he said. "Later, a friend helped me and brought me to his house. I got a job, and later I got my own room. But it was hard on me in Colombia. It was very hard. The economy went downhill."
Tineo lived in Colombia for four years, he said, but it was becoming clear he could no longer afford to stay. When friends said they were about to embark on a treacherous journey to the United States, he made the split-second decision to join them.
His friends were buying bus tickets to get to the jungle between Colombia and Panama — The Darién Gap — as the starting point of their trip before embarking on foot the rest of the way. They told Tineo they would pay for his bus ticket and he could pay them back later, he said. 
"And I was in shock because I thought about the United States — I had always dreamed of it," he said. "But I was also very scared because I didn't have money and I wasn't prepared. It's like if you said, 'Right now, come with me to get a ticket at the airport.'" 
Ultimately, Tineo took a leap of faith, hoping his life in the United States would be better.
Colin Boyle/Block Club Chicago
The journey was dangerous — Mexico was the worst because of the heavy presence of immigration officials, he said. Once he arrived in Texas and was processed at the border, Tineo thought he would try his luck there, he said. But he decided to move after he worked a construction job for a week and wasn't paid for it, he said.
The people Tineo worked for in Texas bought him a cellphone and clothes, so he was able to get in touch with a friend who had already arrived in Chicago. He originally thought about going to New York since there were "lots and lots of Venezuelans" there, but his friend lent him money for a plane ticket to Chicago, he said.
"He recommended [I come] here," Tineo said. 
Tineo doesn't know if he'll have a better quality of life in Chicago than Colombia. He likes the city so far, but he's had scares along the way.
In early October, one of Tineo's close friends ended up in the hospital. Tineo couldn't visit because he wasn't family. Instead, he was stuck anxiously waiting for updates at the shelter. 
And one night, Tineo got lost biking home from work back to the shelter. A trip that should've taken 15 minutes took him nearly two hours as he wandered in the dark. 
Luckily, Tineo had just enough phone battery to use a virtual map to guide him home.
"Some streets scare me because I'm alone," he said. "The streets are very long, and there's strangers, you know? But I should be a bit more careful, because I don't know this country very well."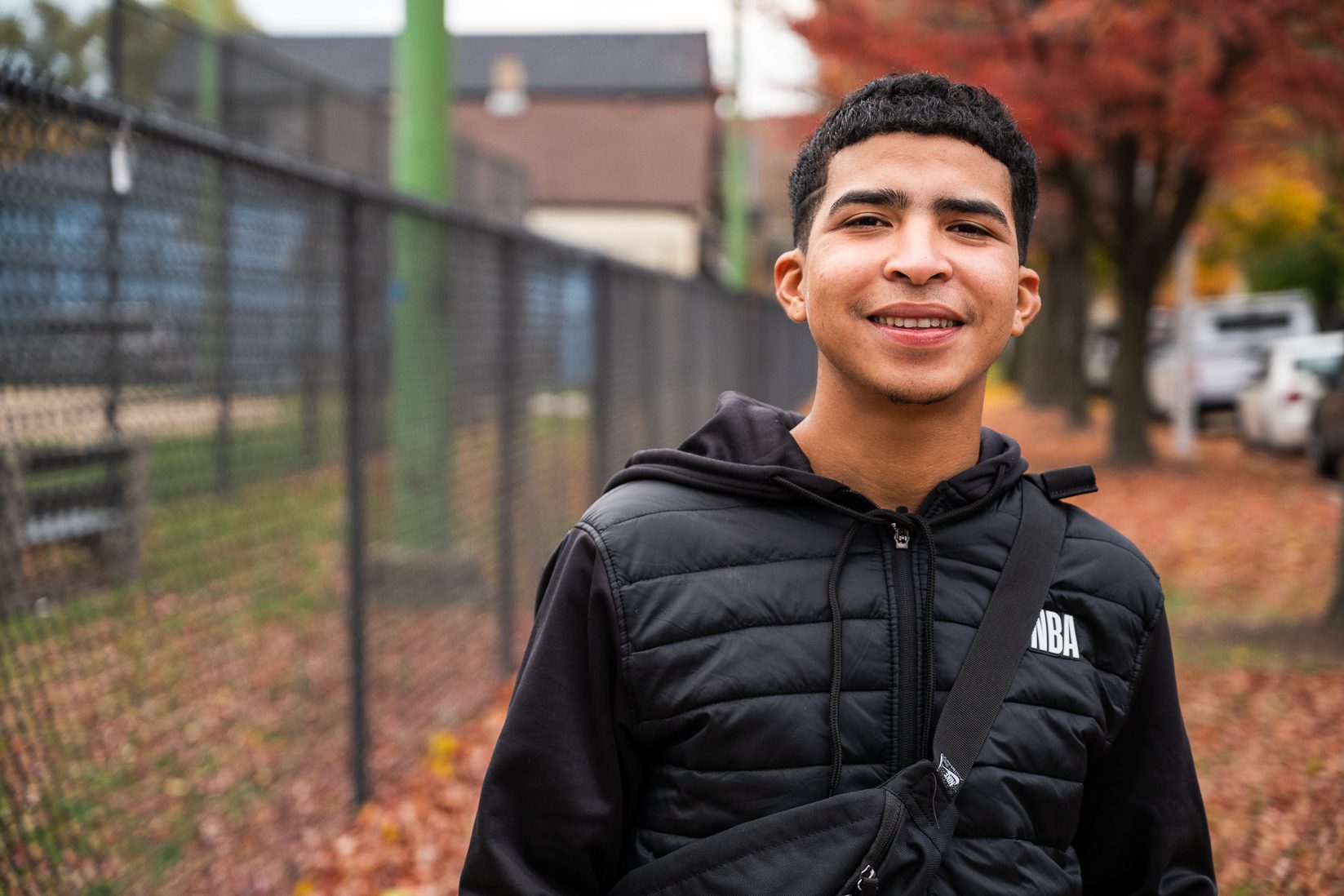 Colin Boyle/Block Club Chicago
An Uncertain Future
By mid-November, Tineo's situation changed. 
"I haven't been working," Tineo said over text. "They didn't pay me for two weeks. I wasted my time there." 
Undocumented immigrant workers are frequently victims of wage theft, and employees often find themselves without any recourse to get what they're owed. Tineo won't be eligible to apply for asylum, which he needs to get a work permit, until October of next year. 
Tineo wanted to file a complaint with someone, but he doesn't know who to ask for help. He's thinking about moving — and wondering if he would've had better luck staying in Texas. 
Tineo said he hadn't made up his mind about what to do next. After living at the Salvation Army shelter for almost two months with hundreds of men, Tineo was moved to a hotel near Downtown, he said.
But it's difficult for Tineo to sit around and have nothing to do. He wants to make a life — and now, he said.
"I'm someone who always wants to do things fast," he said. "I'm very restless. I don't like to wait and wait. I want something different."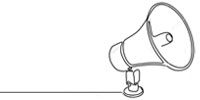 Bring power to immigrant voices!
Our work is made possible thanks to donations from people like you. Support high-quality reporting by making a tax-deductible donation today.