Colin Boyle/Block Club Chicago
Jhopsef Stiven poses for a portrait in Chicago's West Ridge neighborhood on Nov. 4, 2022.
Jhopsef Stiven spent years hopping countries in search of a better life. He's one of thousands of migrants starting over in Chicago with no family or knowledge of the city.
In After the Buses, Block Club Chicago and Borderless Magazine followed 10 of the thousands of Venezuelan migrants sent to Chicago as part of Texas Gov. Abbott's political stunt this year. Block Club Chicago is a nonprofit newsroom focused on Chicago's neighborhoods; sign up for its daily newsletter. Borderless Magazine is a multilingual nonprofit newsroom reporting on and with Chicago immigrants; sign up for its weekly newsletter.
WEST RIDGE — Jhopsef Stiven arrived in Texas in late September, thinking his journey from Venezuela was over.
Then an official asked him for documentation and told him to get on a bus. He had two choices: Chicago or New York.
"I'd never heard of Chicago before that day. But I loved the name 'Chicago,'" Stiven said. "So I figured, yeah, I'll go to Chicago."
Stiven, 20, is one of the more than 3,600 people who have arrived in Chicago since Texas Gov. Greg Abbott started busing people to Democratic-led cities in late August in protest of federal immigration policies.
Want to receive stories like this in your inbox every week?
Sign up for our free newsletter.

Local officials brought Stiven to the YMCA, 2424 W. Touhy Ave., which reopened to serve as temporary housing for migrants.
In just a few weeks, Stiven found a job, befriended other migrants and explored his new surroundings, he said.
"I'm getting to know the city little by little. I love the culture here. People are very friendly, and it feels pretty tranquil," Stiven said.
Buses, Jungle And Mountains
Stiven has always made work his priority, he said. He loved playing indoor soccer growing up in Caracas, Venezuela, but largely gave up the sport once he started working as a teenager, he said.
When Venezuela's economy tanked, causing soaring unemployment and leaving many without basic necessities, his paternal grandmother, who raised him, moved the family to Bogotá, Colombia.
"There just wasn't an ability to grow or make life better for us if we had stayed," Stiven said.
As he grew older, he traveled to Lima, Peru, on his own in the pursuit of better-paying jobs. When the pandemic hit, he returned to Columbia, he said.
"I didn't want to spend the pandemic alone. I wanted to be with my grandma," Stiven said.
As countries started easing pandemic restrictions and businesses reopened, Stiven returned to Peru and went on to Santiago, Chile, he said. Through a friend, Stiven found a job making furniture for big-box stores. 
One day, that friend asked Stiven if he'd like to go with him to the United States to get a better job. Stiven worried the trip would be too difficult for just two people. And he was doing well in Chile., he thought.
But his friend persisted and said they would be part of a larger group heading north, he remembered. Stiven decided to go for it. 
From what he'd heard, there were opportunities in the United States for someone like him to find a job making enough to buy a car, a home and support a family, he said. 
With a suitcase and a bus ticket, Stiven started the six-week journey to America.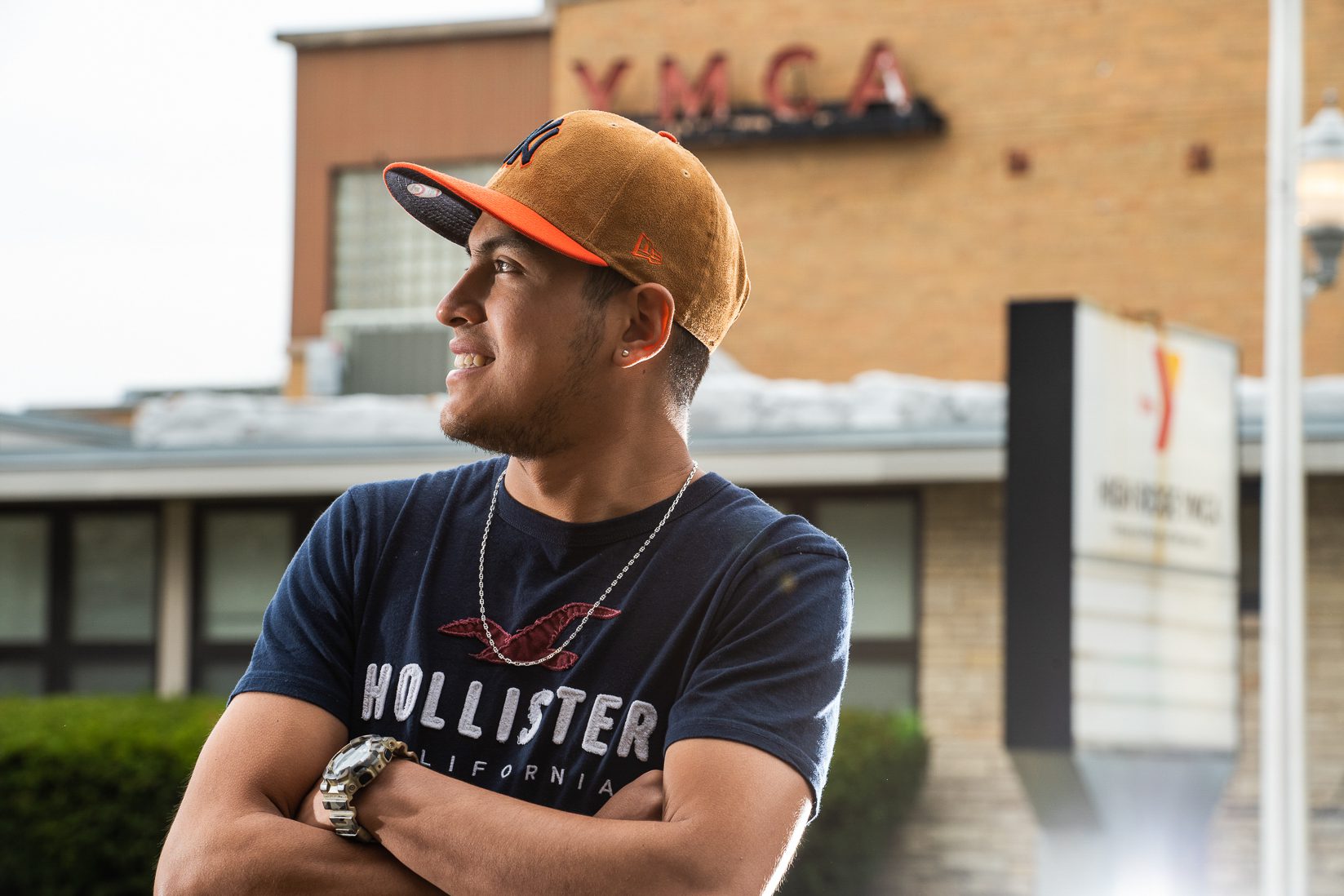 Colin Boyle/Block Club Chicago
Taking buses through South America, Stiven arrived at Necoclí, Colombia, to catch a ferry to the jungle between Colombia and Panama called the Darién Gap, he said.
"The jungle was difficult. You have to respect it because it's so dangerous, and it took us six days to cross it," Stiven said. "You have to have a lot of patience because it's a very hard environment."
Stiven and his group endured hot conditions, relying on streams and rivers for drinking water, he said. As the group walked north, the jungle gave way to mountains, which made it harder to find fresh water, he said. But the mountains gave them hope, too. They were almost to Panama. 
"We had to go over [the mountains] because once we did we'd be on the side of the jungle that's inside Panama," he said. "The mission from then on was just getting out of that jungle and getting back on the trip north using buses."
By that point, the group was out of food and money, Stiven said. He and his travel mates contacted family back home, pooled the money relatives sent and bought supplies for th erest of the journey, Stiven said. After two days, the group continued north to Costa Rica, through Central America and finally Mexico, he said.
Stiven had heard of corrupt cops, cartels and harsh immigration officials taking advantage of migrants in Mexico but he and his group didn't run into trouble, he said.
"Thank God nothing happened crossing through Mexico. There were people you had to be careful to avoid but thank God nothing happened when we crossed there," he said.
After successfully crossing the Mexico-United States border, Stiven opted for the bus to Chicago, a city he didn't know at all, instead of the trip to New York, a place he recognized from reruns of the TV show, "The King of Queens."
"When we were on the bus leaving Texas, I felt very happy. I had achieved my goal. And now that I was leaving Texas, I would have more opportunities in Chicago for work," Stiven said.
Finding A Job In An Unknown City
Once Stiven arrived in Chicago, he was sent to the YMCA shelter in West Ridge. Organizers gave migrants a meal, showed them around and told them they were free to come and go as they looked for work, Stiven said.
Stiven quickly joined a group exploring the neighborhood to look for a job. Soon, businesses near the shelter started posting signs letting migrants know positions had been filled or they weren't hiring, Stiven said. 
To increase his chances of finding a job, Stiven struck out on his own, he said. But it wasn't easy. He didn't know the city and he had no phone or cash. He didn't know if the people he'd be asking for work would speak Spanish, he said. 
Each day, Stiven would start his job hunt walking in a different direction from the shelter, he said.
One day, he hiked to Clark Street in Rogers Park and landed a job working at a corner store in mid-October, he said.
"The majority of the people I found on that street were Latinos — Mexican, Venezuelan and all types of people who speak Spanish," Stiven said. "When I found that street with so many people who speak Spanish, it really opened a lot of opportunities for work."
For several weeks, Stiven settled into a routine commuting between the store and the shelter. He used some of his first paychecks to get clothes and a bicycle, he said. The bike would work until he could save up for a car, he said.  
Because for me, a car is a way to open more doors to travel to places that I've never been to before," Stiven said. 
He began to pick up short English phrases to talk with customers: "Hi, how can I help you?" and "Hi, man; how are you?" 
For the first time in years, Stiven had downtime to enjoy soccer again, he said. 
"Now, I play with some of the other guys who are here for fun. It's also good for my mental health and to deal with stress," Stiven said in October. "Because it's not good to just only be thinking about work all the time."
By late November, Stiven was no longer working at the corner store and was back hunting for a job, he said in text messages. 
Some migrants, mainly couples, were relocated from the shelter to hotels, Stiven said. Just as quickly, a steady influx of new faces from Texas arrived to take their spots at the shelter, he said. 
Stiven said he'd like to save money for an apartment. For now, he is passing on what he knows to help others at the shelter get settled — where to look for a job, where in the city folks speak Spanish. 
"They're still coming here to Chicago, but now in the winter. I'm not sure what they're going to do with us all," he said.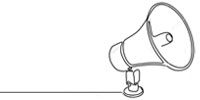 Bring power to immigrant voices!
Our work is made possible thanks to donations from people like you. Support high-quality reporting by making a tax-deductible donation today.