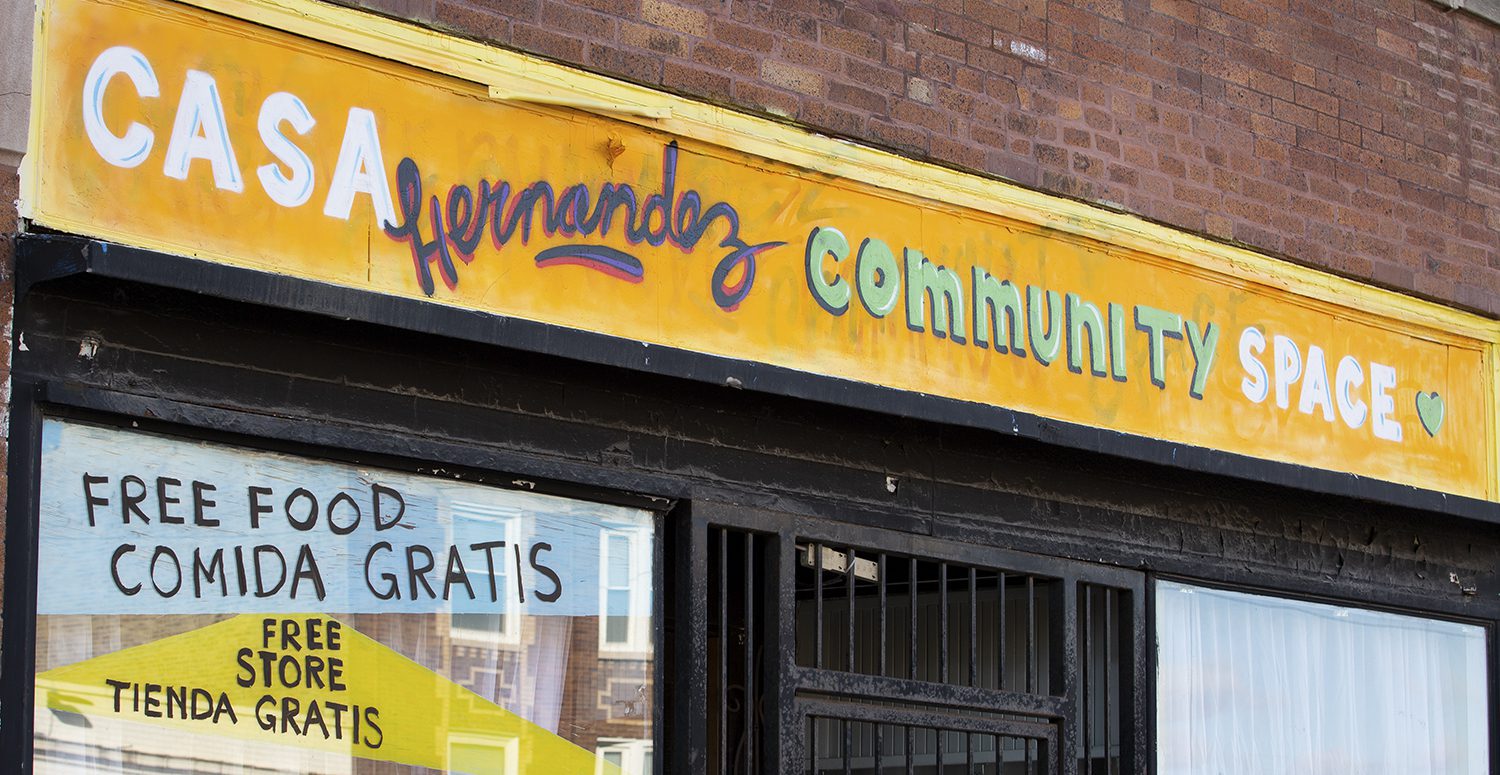 Photo by Michelle Kanaar/Borderless Magazine
Humboldt Park Solidarity Network opera en Casa Hernandez, ubicada en 3519 W. North Ave. Chicago, Ill. Están abiertos los lunes de 4 a 8 p.m. y sábados de 2 a 5 p.m. y ofrecen comida, ropa y otros artículos básicos gratis.
Desde La Villita hasta Rogers Park, lugares para dar y recibir ayuda de sus vecinos en esta temporada navideña en Chicago y sus suburbios.
La ayuda mutua significa comprometerse con el bienestar de la comunidad a largo plazo. El trabajo tiene su raíz en la acción directa de organizadores y voluntarios que responden a las necesidades de sus vecinos. Nacidos de redes informales, estos grupos se diferencían de las organizaciones benéficas y sin fines de lucro que generalmente se enfocan en las necesidades de un grupo o individuo. La ayuda de los grupos de ayuda mutua abarca desde asistencia financiera y alimentaria, refugio, cuidado de menores y apoyo emocional.
Want to receive stories like this in your inbox every week?
Sign up for our free newsletter.

Durante los últimos dos años, a medida que el COVID-19 se extendió por los Estados Unidos, exacerbó las desigualdades raciales, sociales y económicas existentes. La crisis de salud pública tensó el deficiente sistema de salud del país y dejó a millones de personas sin poder cubrir necesidades básicas como refugio, comida y ropa. Un resultado es que personas en todo el país se están uniendo a grupos de ayuda mutua para ayudar a sus vecinos.
"Seguimos viendo a los vecinos salir. Ese número sigue creciendo", dice Nicolás Hernandez, un organizador comunitario que ayudó a iniciar Casa Hernández, donde opera la Red de Solidaridad de Humboldt Park en el West Side de Chicago. Hernandez dice que muchas de las personas que vienen a Casa Hernandez son indocumentadas y temen pedir ayuda a instituciones más grandes o formales.
La ayuda mutua tiene una larga historia en los Estados Unidos. Según un informe de AP, varias formas de estos grupos han existido durante siglos y se han arraigado en el trabajo de las comunidades de color e inmigrantes. En el siglo XVIII, las comunidades afroamericanas libres unieron sus recursos para cuidar a los ancianos, las viudas y los niños, y comprar tierras. Otro ejemplo de grupos de ayuda mutua fueron las sociedades mutualistas, una red de sociedades de ayuda mutua creada en 1922 en Texas que brindó a los mexicanos en Estados Unidos un apoyo esencial, como educación y recursos legales, después de su inmigración.
Hoy en día, las redes de ayuda mutua continúan apoyando a las comunidades de Chicago y de a su alrededor en la ausencia de ayuda gubernamental. A medida que se acerca la temporada navideña, Borderless Magazine ha compilado una lista de grupos de ayuda mutua en Chicago que están construyendo seguridad comunitaria. Para donar o solicitar ayuda, busca tu vecindario a continuación y encuentra un grupo de ayuda mutua cerca de ti.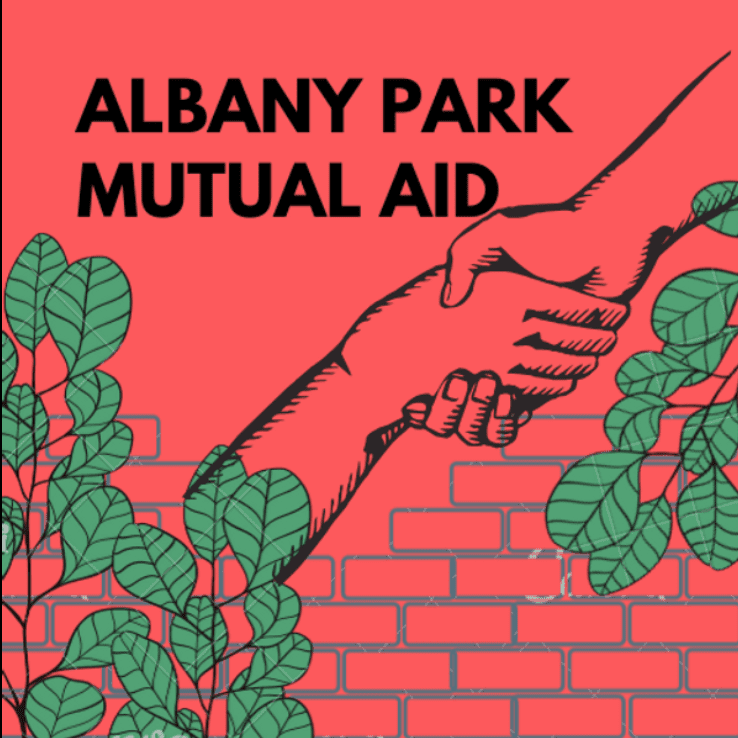 Ilustración cortesía de Albany Park Mutual Aid
19th Ward Mutual Aid
773-980 6043
Sitio web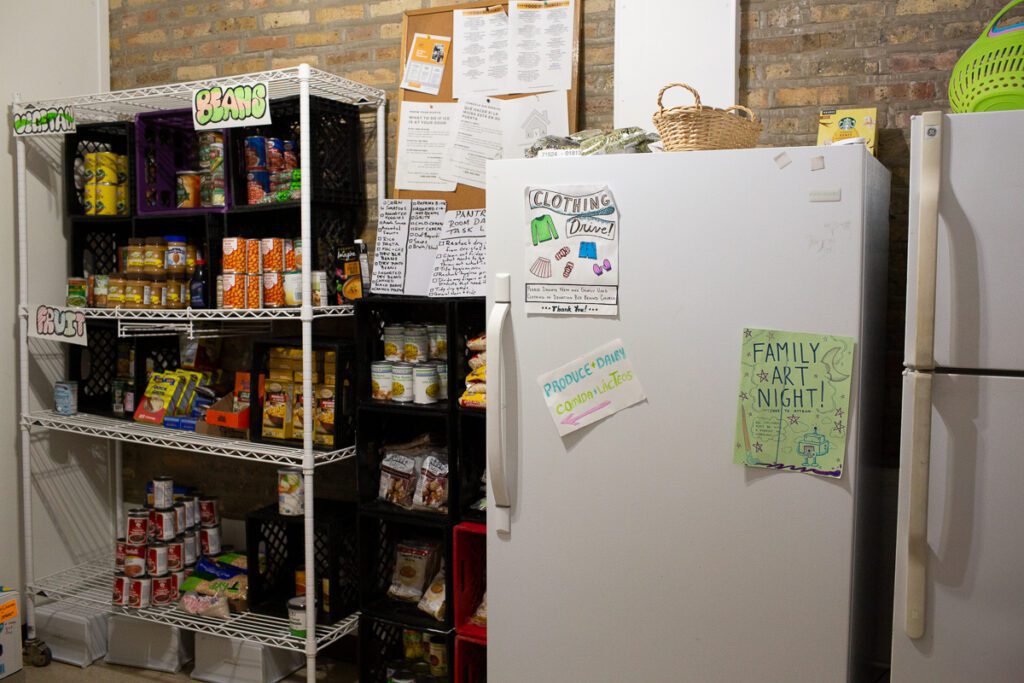 Michelle Kanaar/Borderless Magazine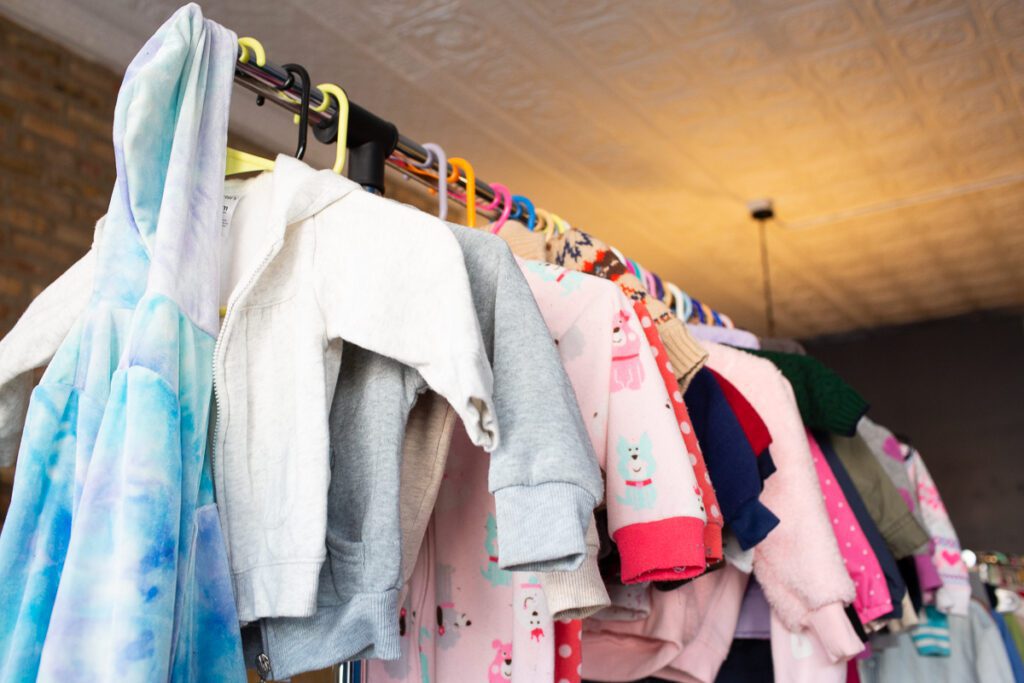 Michelle Kanaar/Borderless Magazine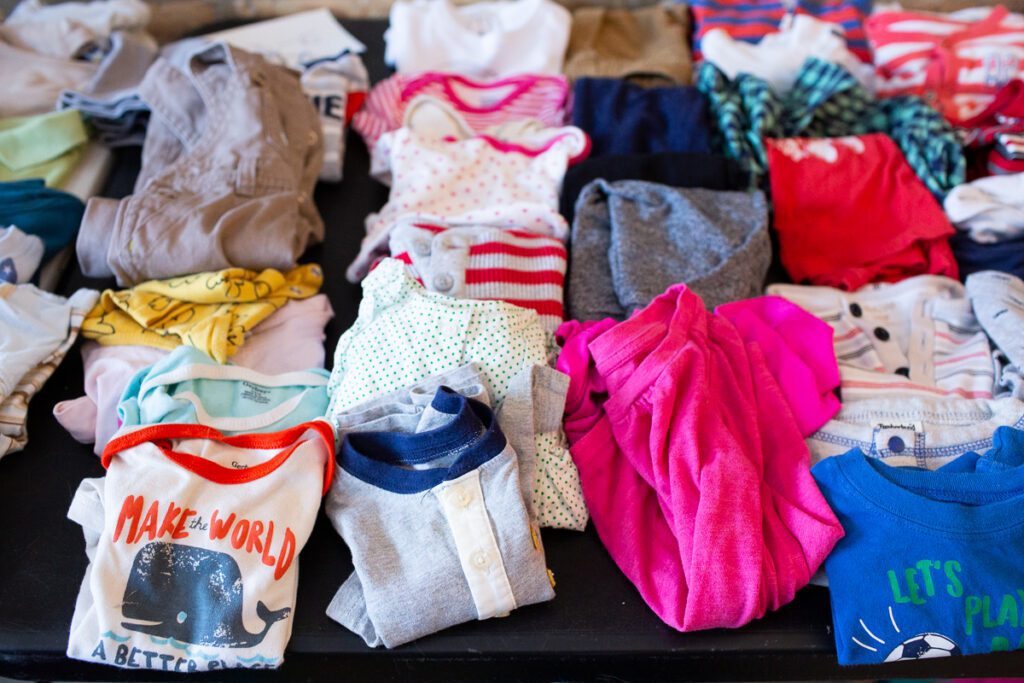 Michelle Kanaar/Borderless Magazine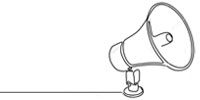 Bring power to immigrant voices!
Our work is made possible thanks to donations from people like you. Support high-quality reporting by making a tax-deductible donation today.