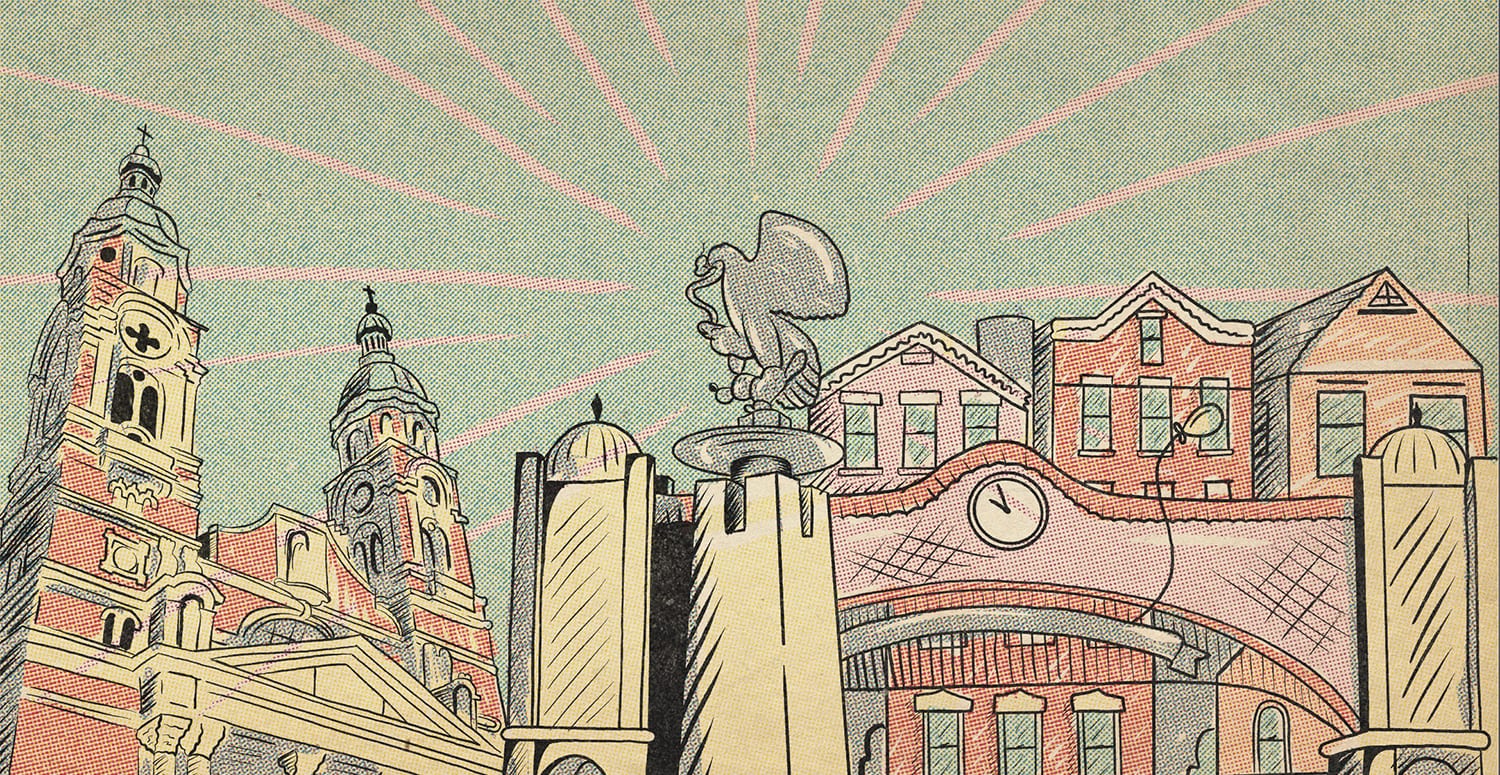 Brian Herrera for Borderless Magazine/CatchLight Local
When the pandemic struck her community in Little Village, Chicago, self-made entrepreneur and DACA recipient Elizeth Arguelles doubled down on her community care. 
Elizeth Arguelles can often be seen on the corner of South Kostner Avenue and West 26th Street in her neighborhood of Little Village, working as a street vendor. But she wears many hats in her community. Since 2018, at 26-years-old, Arguelles has been chief of Increase the Peace, Little Village Chapter, an organization that aims to tackle the root causes of violence in communities on the South Side through community engagement. Last year, after graduating during the pandemic with a degree in international business, she also began working with immigrant women, helping them create business plans.
Originally born in Mexico, Arguelles is a DACA recipient and has become an advocate for her local immigrant population. While her fearless activism has garnered her national attention, she remains grounded in her community-driven mission. Her resilience as an immigrant, especially during the pandemic, is an inspiration.
Get Borderless in your inbox
Sign up for our free newsletter. Each Thursday we share ways to support immigrant organizations and stories about our communities.

I am from the waters and mountains of Veracruz, Mexico. When I was about 8 years old, I crossed and walked the borders when my family immigrated to Chicago, and I have not returned since.
Since I was a little girl, I have been involved in my mom's business of selling tamales out of a cart in Little Village. It just fell on me because I am the only girl in my family. I am the daughter of immigrants, a middle child and also the only woman in my family, and that plays a big role in shaping me and what I do.
I am also the only one in my family with DACA. My parents and my brothers live in constant anxiety.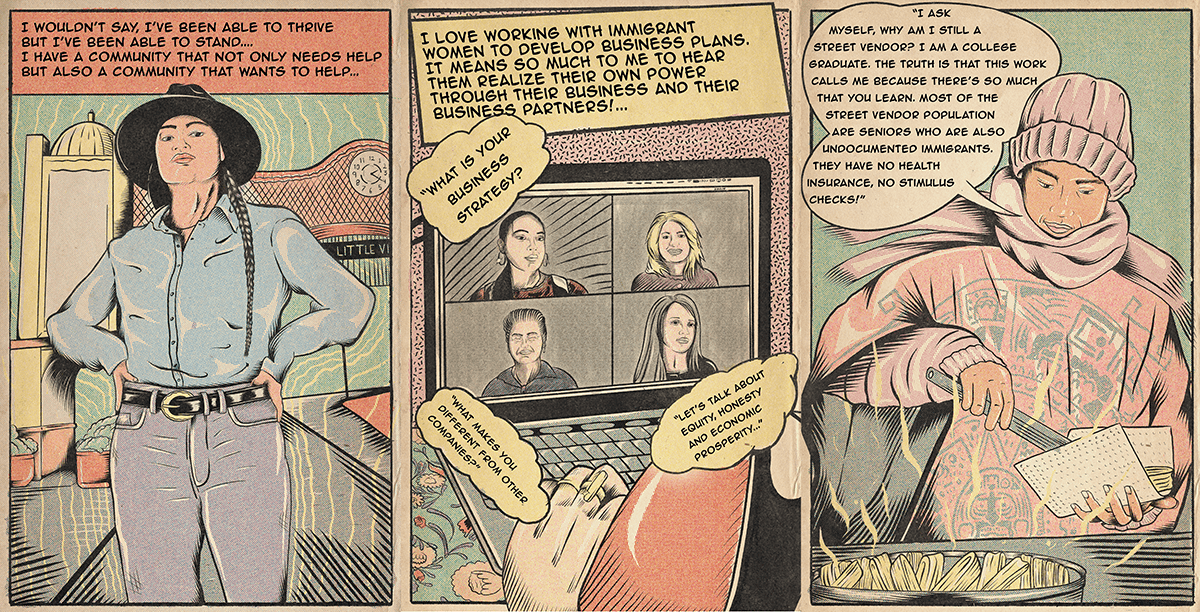 Brian Herrera for Borderless Magazine/CatchLight Local
Honestly, I ask myself why am I still a street vendor in the hood; I am a college graduate. But the truth is that this work calls me. There's so much that you learn in the morning at the spot, stories of community members. There is this man in his 80s who sells candy by the birrieria and tells me stories about when he was in Mexico. You also learn the injustices of police harassing street vendors and kicking us out.
My parents had been taught that a woman has to stay and do everything at home. So ever since I was a little girl I rebelled against that, which led me to be so outspoken. I have done the opposite of what my parents have expected of a daughter: to get married, to be at home. I have no kids and moved out pretty early at the age of 20. I'm always arguing with my family, including about my skin color. They always referred to me as "morenita" ["little brown girl"] out of love because I am the darkest in my family. Since I was little, I always knew I was different.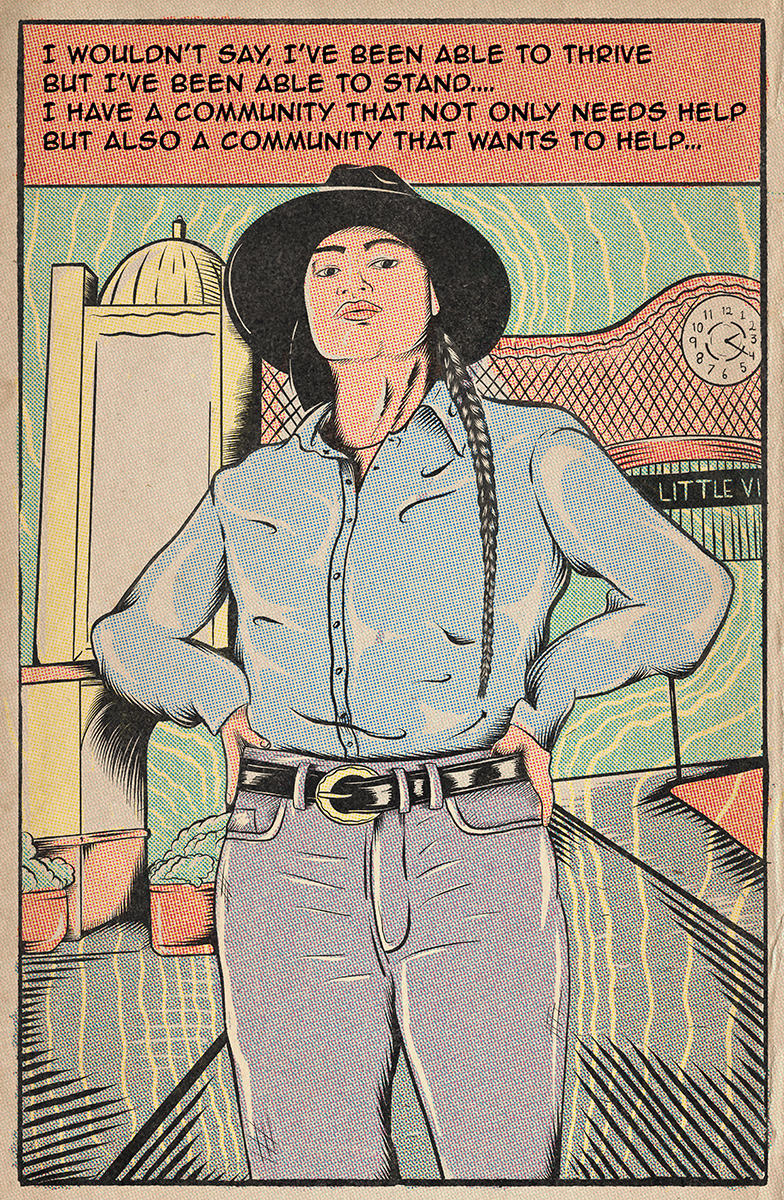 Brian Herrera for Borderless Magazine/CatchLight Local
As a community organizer at Increase The Peace, I use my voice to speak out and connect people with resources, plan community events and take leadership training so I can build my hood. We have organized overnight campouts in high-crime areas [to create safe spaces] while providing community activities such as free haircuts, soccer matches, peace circles. We have been able to do this at multiple locations on the South Side, such as in Little Village, Brighton Park, Back of the Yards and Pilsen.
When the pandemic hit, I was finishing my undergraduate studies, and I was burnt out. There was no graduation, no celebration and no acknowledgement from my family or from myself. I was depressed and was filled with a roller coaster of emotions.
But I've always had this spirit and this hope. Fortunately, an opportunity presented itself in my life through business consulting. It means so much to me to hear immigrant women realize their own power through their business. I love to talk and think creatively about business, and my street vendor role has contributed to that so much. I have been a business woman since I was 10 years old. My parents are entrepreneurs even if they sell tamales on a corner.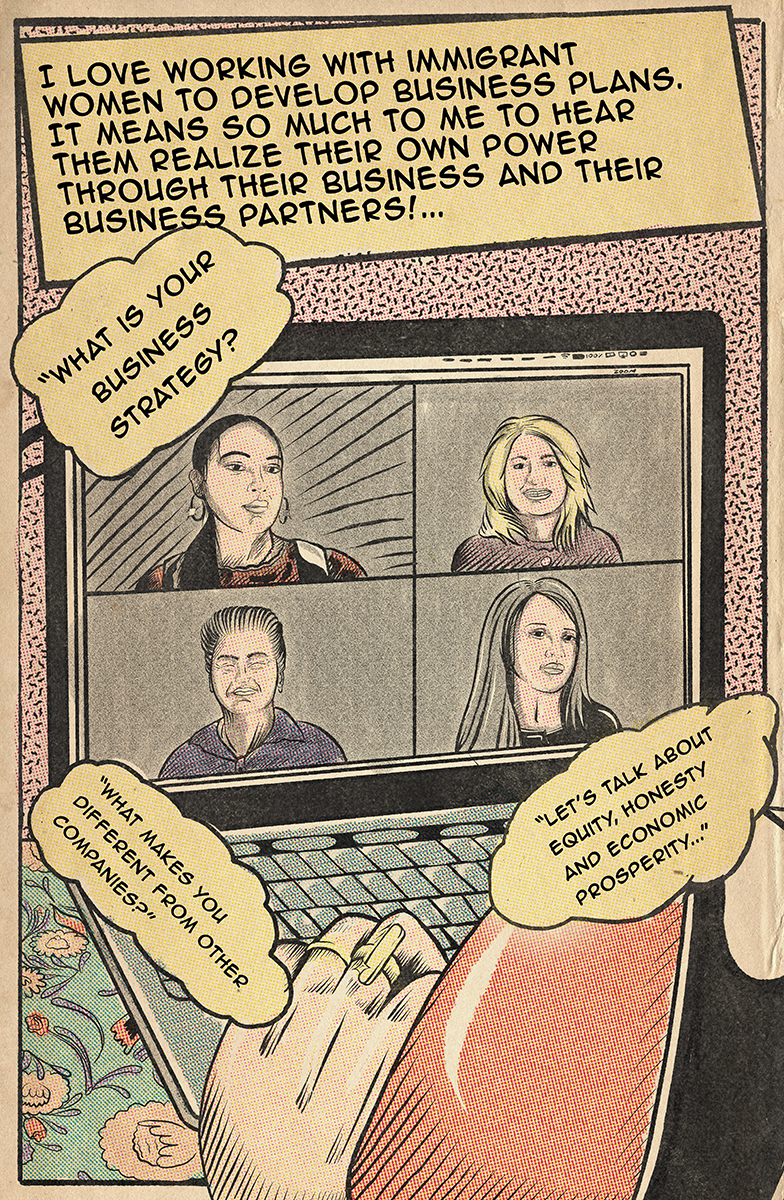 Brian Herrera for Borderless Magazine/CatchLight Local
Most of the street vendors in the neighborhood population are elders who are undocumented immigrants. They have no health insurance. They received no stimulus checks. There is no organization looking out for them during the pandemic even though the need is clear. That no one was going to help us was clear. Last May, Increase the Peace organized a fundraiser for street vendors, and we have so far raised nearly $48,000.
I knew that my mother was not going to stop selling tamales because that is her only way of income. It is a privilege to say, I'm gonna stay home. It's a privilege to tell people to quarantine. Immigrant people don't have these luxuries, and we don't have the time to grieve. It's so much shit, but at the end of the day I know that I have community. I have a community that not only needs help but also a community that wants to help.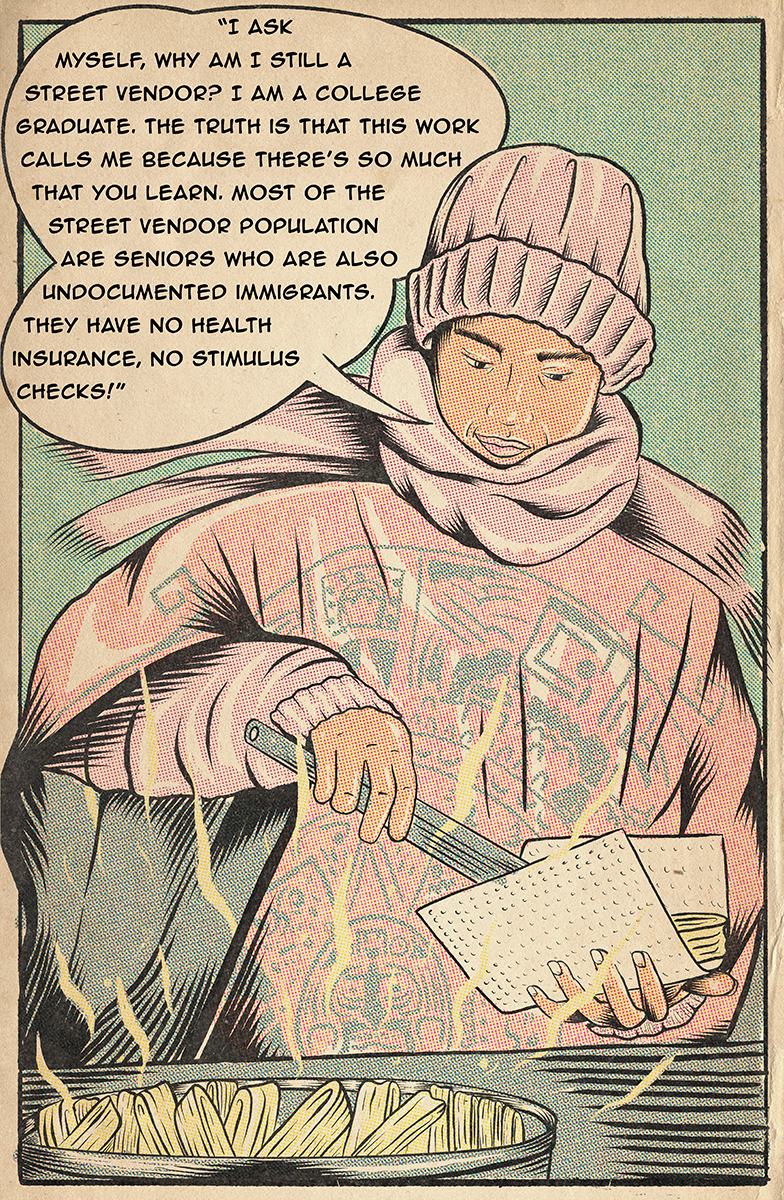 Brian Herrera for Borderless Magazine/CatchLight Local
I remember feeling calm when the pandemic started. We have been so desensitized to all of this, like the fear of being stopped by the cops as undocumented folks. We grew up with trauma. Living in the hood, we experience trauma everyday. I'm not going to say how many gunshots I hear a week.
One of the things that this pandemic has taught me is that all the answers that I am looking for are within. I like being free and feeling free, so most of the time I'm alone. I have taken this solitary to heart because I feel like I have finally decided to heal who I am. I am learning and unlearning while trying to be a better person for myself first. So I am an evolution!
Storytelling is a big part of who I have become. Sharing my story as a street vendor is me owning my power, and that's something that I also want to take internationally. I don't want to feel like I'm in a cage anymore, so I don't see myself living in the U.S. past my 30s.
The vision that I have for myself is to be free of guilt, trauma, cages and family expectations. I envision living a life filled with opportunities and blessings. I definitely see myself as a boss bitch.
This story is part of the Instilled Resilience series by CatchLight Local Fellow Brian Herrera. The project illustrates stories of successes, challenges and resilience during the COVID-19 public health crisis as shared by members of the undocumented immigrant community in Chicago, Illinois. It was produced in partnership with CatchLight Local and the Institute for Nonprofit News.
The stories are part of our series, Mi barrio me respalda [My neighborhood has my back], a monthlong bilingual series reported by, for, and with Latinx Chicagoans.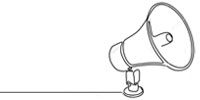 Bring power to immigrant voices!
Our work is made possible thanks to donations from people like you. Support high-quality reporting by making a tax-deductible donation today.