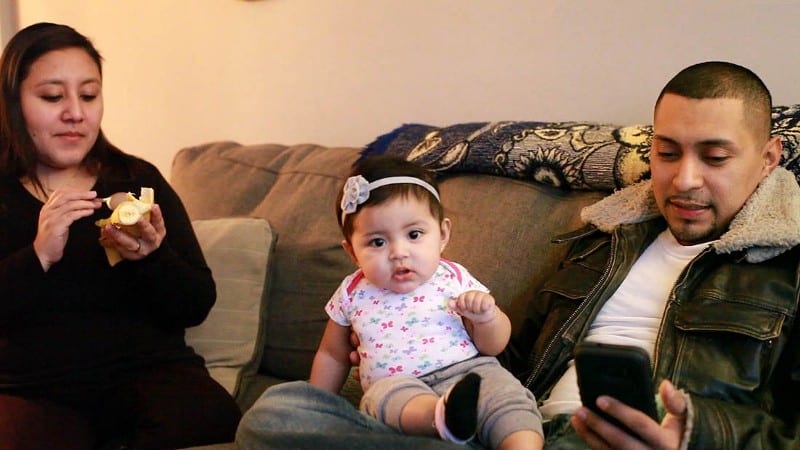 Donald Ortega, a beneficiary of the Temporary Protected Status program from El Salvador, stresses about his future under the Trump administration.
Donald Ortega, a beneficiary of the Temporary Protected Status program from El Salvador, stresses about his future under the Trump administration.
Living in a house at a Chicago suburb with a loving wife, two daughters, a cat and a dog, Donald Ortega achieved all his dreams he could imagine when he first crossed the border and came to the United States.
Ortega, 34, is Salvadoran and a beneficiary of the Temporary Protected Status program. He came to America when he was 16 years old, learned English, worked multiple jobs over the years. In 2007, Ortega married Karol, a Mexican American and gave birth to Michelle and Emily.
"I'm living as an American," Ortega said. "Just living the American dream until, until just now I would say."
On January 8, President Donald Trump administration announced that it will end the Temporary Protected Status, or TPS of about 200,000 Salvadorans who have lived in the United States since 2001.
Ortega is one of the TPS recipients who faces deportation when their TPS permits expire in 2019, according to the policy.
In Ortega's case and many other similar cases, he has to decide whether to live apart from his family if he has to leave the US. His wife and two daughters have never been to El Salvador. Ortega said he would not want to take his family back to his country.
"My wife doesn't realize how hard this could be," Ortega said. "For her to survive what I survive is not (possible)."
Ortega lived in a small village in El Salvador with a population of about 40 people. His brother was a police officer and was killed because of gang related violence.
In order to stay in the United States, Ortega will have to file his case to apply for green card. Even though the rest three of his family members are all United States citizen, it does not mean he has a winning case. If he doesn't win, he will be deported back to El Salvador before he can refile his case. The wait time to refile is 10 years.
"I would be 40 something years old when that case comes," Ortega said. "The United States is going to be totally different."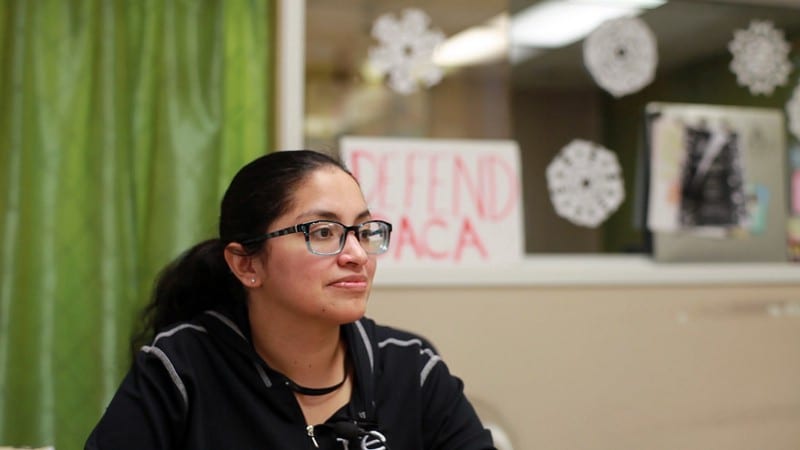 What is Temporary Protected Status and what will happen if it ends?
Maria Salgado is a legal assistant at Centro Romero, an organization "that serves the refugee immigrant population on the northeast side of Chicago". Salgado has been working with TPS related cases for years. She now talks about the program and the ramification of ending the program.
Chicago — Sanctuary City
Chicago became a sanctuary city in 2012 and the status was reaffirmed in 2016. The program protects residents' rights to access city services regardless of immigration status. Police officers cannot arrest someone solely based on immigration status.
Salvadoran TPS recipients are resilient
There are more than 4,000 TPS beneficiaries in Illinois, according to the Congressional Research Service.
We all lose as a community
There's a big age range and varieties of job positions they hold.
This story was produced as part of Medill Reports and the Social Justice News Nexus.