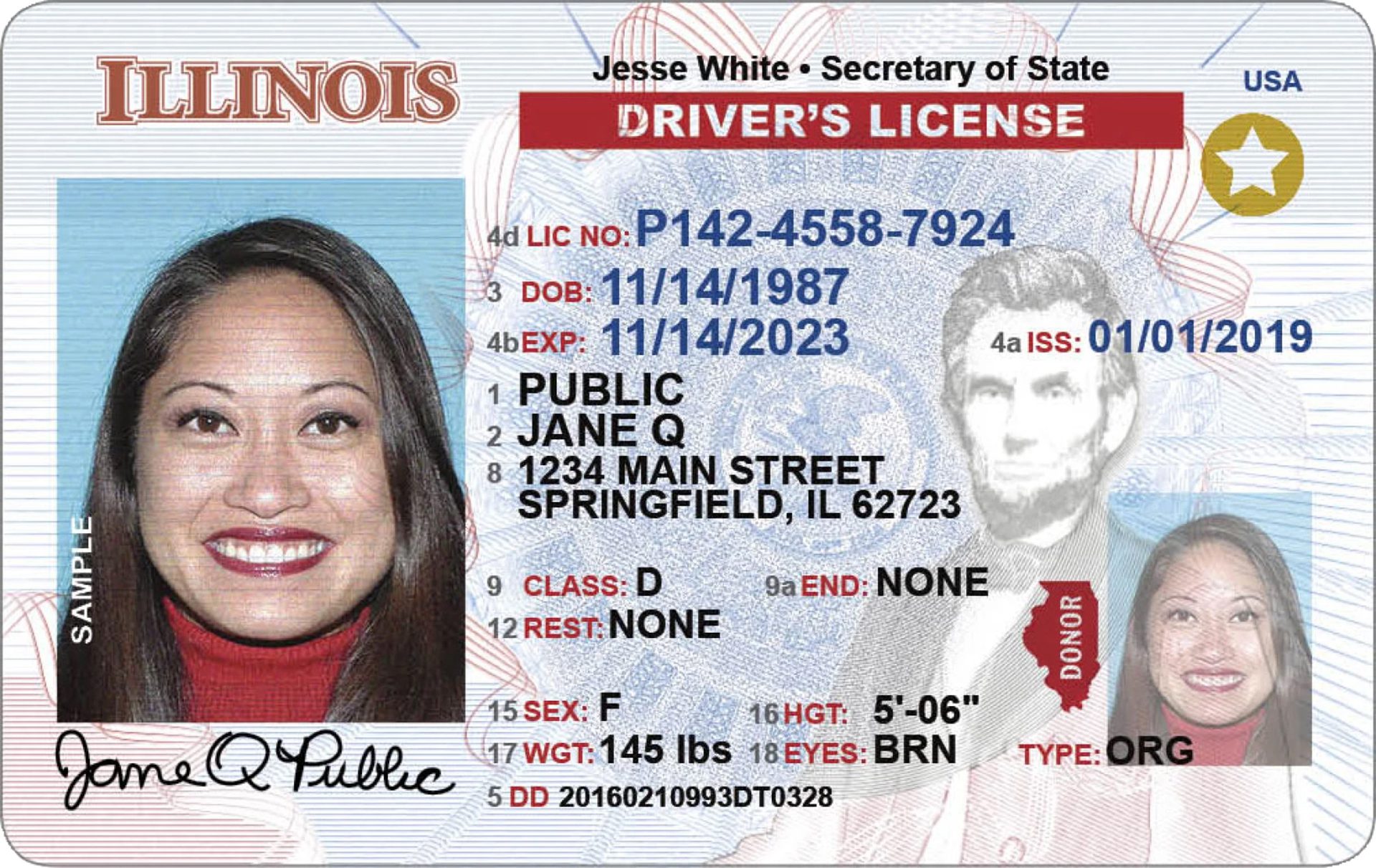 Image courtesy of Illinois Secretary of State Office
From a driver's license to a REAL ID card to CityKey ID, here's how to get an ID if you're an immigrant or an undocumented person.
From voting to renting an apartment to traveling, you need to have an ID card issued by the government to access many public and private services. Still, getting an ID card has been a barrier for many immigrants and can be anxiety-inducing for undocumented people.
To travel or register to vote, you need to have specific identification cards. In Illinois, there are a number of government-issued ID cards for immigrants to choose from, including a driver's license, state ID, temporary visitor's driver's license (TVDL), REAL ID and Chicago CityKey card. Starting Jan. 1, 2024, individuals who do not have Social Security numbers will have even more options for identification. 
We compiled this guide explaining what various IDs can be used for and the requirements to get them so you can decide which one is right for you.
This story was last updated July 10, 2023
Get Borderless in your inbox
Sign up for our free newsletter. Each Thursday we share ways to support immigrant organizations and stories about our communities.

If you have a Social Security Number and want to drive in Illinois today, you must apply for and receive a valid driver's license.
Illinois is one of 18 states where undocumented immigrants can obtain driver's licenses as long as the applicant provides required documentation such as a birth certificate, a passport, a consular identification card and proof of residence.
If you are a first time driver, you must pass a vision test, a written exam, and a driving on the road exam.
If you pass the written exam, you will be given a learner's permit which allows you to receive behind-the-wheel practice before taking the driving test. Make sure to present the requested documents such as a passport, social security card, proof of residency, verification of your birth date to apply for learner's permit.
The written exam consists of 35 questions, 15 of which will address traffic sign identification and the remaining 20 will either be multiple-choice or true-false questions.
The Illinois Secretary of State website offers a complete list of acceptable forms of identification you must bring with you.
It is important to make sure all the documents show the same name. Documents must be original or certified by the issuing agency, not photocopied, not expired, not mutilated or damaged, and documents need to be translated to English by a certified language interpreter.
Vision and road test
Once you have paid for and passed the written exam and vision test, you are eligible to take the driver's test to apply for the driver's license. You will need to:
Complete a six-hour course, not including behind-the-wheel training.
Illinois law encourages drivers to have at least 50 hours of behind-the-wheel practice and 10 hours of driving at night before getting the Illinois driver's license.
If you have a driver's license from another state or country, you may use it for 90 days. If it is an international driving license, Illinois does not recognize it. But if you are becoming a resident of Illinois, you must have an Illinois driver's license.
Enter your ZIP-code to see which Illinois Secretary of State or Department of Motor Vehicles (DMV) facilities are located near you.
If you do not have a Social Security number, you may be eligible to apply for a temporary visitor's driver's license (TVDL) today.
According to bill SB0957 that was passed in 2012, the Illinois Secretary of State has to issue a TVDL to an individual who is over 18 and is ineligible to obtain a Social Security number.
There are two kinds of TVDLs. The first is for someone authorized to reside in the U.S. for more than one year and who has at least six months of authorized presence remaining at the time of applying. The second is for an individual who does not have lawful status but has lived in the U.S. for at least one year.
A TVDL is valid for three years. It's important to note that a TVDL does not serve as a government-issued ID card, which means you cannot use the TVDL for traveling by plane or other official purposes.
To be eligible for TVDL, you must prove that you:
Have lived in Illinois for at least one year
Provide a valid unexpired passport or consular ID
Provide other proof of identity and residency that the Secretary of State might require
Pass all applicable vision, written, and road tests
Show proof of insurance for the vehicle you use for the road test
Pay the required fee
If you do not drive, but still need to get an Illinois state ID, the DMV or Secretary of State office will request the same documentation they would need for a driver's license.
However, starting Jan. 1, 2024, these policies change. 
On June 30, Gov. JB Pritzker signed bill HB3882, a law that requires the Illinois Secretary of State to issue a standard Illinois driver's license to an individual who is ineligible to obtain a Social Security number. HB 3882 will go into effect on Jan. 1, 2024. 
At the beginning of next year, all TVDL licenses will be replaced with a standard 4-year license that serves as a valid form of identification and is compliant with the federal REAL ID Act.
If you do not have a U.S. passport, you want to fly within the U.S. and have a Social Security number, you can apply for a REAL ID.
The REAL ID Act was passed in 2005, a bill created after Sept. 11, 2001, to enforce stricter requirements for individuals seeking ID cards, primarily to be used within the U.S. for domestic travel. These more stringent requirements include proof of identity, citizenship or lawful immigration status (such as a birth certificate, social security cards, Temporary Protected Status or Deferred Action for Childhood Arrivals) and proof of residency. Starting May 7, 2025, TSA will only accept REAL ID cards and passports for boarding domestic U.S. flights.
In Illinois, you will not automatically get a REAL ID when you get your driver's license. So if you want to fly domestically after May 2025, you must have a REAL ID compliant form of state identification or a U.S. or foreign passport.
REAL ID cards cannot be used for international travel or crossing the border into Canada or Mexico.
The Illinois Secretary of State's website offers an interactive checklist for people to look up which documents they need to apply for a REAL ID driver's license or state ID before visiting their local DMV.
Once you apply, you will be given a temporary driver's license or identification card. However, you can only travel once you receive the physical and original card by mail. Federal agents will not accept temporary paper documents.
Read More of Our Coverage
If you are undocumented and live in the city of Chicago, you can apply for the Chicago CityKey ID to access some city services and discounts.
In 2017, the City of Chicago launched the Chicago CityKey ID, a government-issued card offered to all Chicago residents regardless of immigration status. The CityKey also acts as a library card, CTA Ventra card, a Chicago Rx Card for prescription drug benefits, and more.
The CityKey guide does not replace or act as a driver's license and cannot be used as identification when flying.
The CityKey guide, offered in English and Spanish, has more information about how you can use the ID.
The CityKey application is offered in English, Spanish, Polish, Arabic, Korean, Hindi and Urdu.
To apply, you must be a resident of Chicago.
The document guide provides all the accepted criteria to prove identity.
At the time of publication, the city has no walk-ins or appointments available. If you have questions about CityKey, you can call (773) 248-9539 or email citykey@cityofchicago.org
Read More of Our Coverage
Voting and ID Requirements
February 28, Chicago residents will vote  for mayor, local alderperson and more, and proof of identification is required when registering to vote.
you must be a U.S. citizen
you must live in your election precinct at least 30 days prior to Election Day.
you must be 18 or older
you must provide a driver's license or state ID number. If you do not have either ID, you must provide the last four digits of your Social Security number.
If you want to vote in-person
You do not need to show ID to vote in person unless you are a first time voter or have not registered to vote ahead of election day.
If you want to vote by mail
You do not need to provide ID to vote by mail if you are already registered to vote.
If you are a first-time voter
You need to show your ID when you register to vote or when you are voting in-person at the polls. Forms of accepted ID are a REAL ID, driver's license, state ID or a Social Security number.
Editor's note: This guide does not substitute for legal advice from an immigration attorney.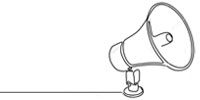 Bring power to immigrant voices!
Our work is made possible thanks to donations from people like you. Support high-quality reporting by making a tax-deductible donation today.