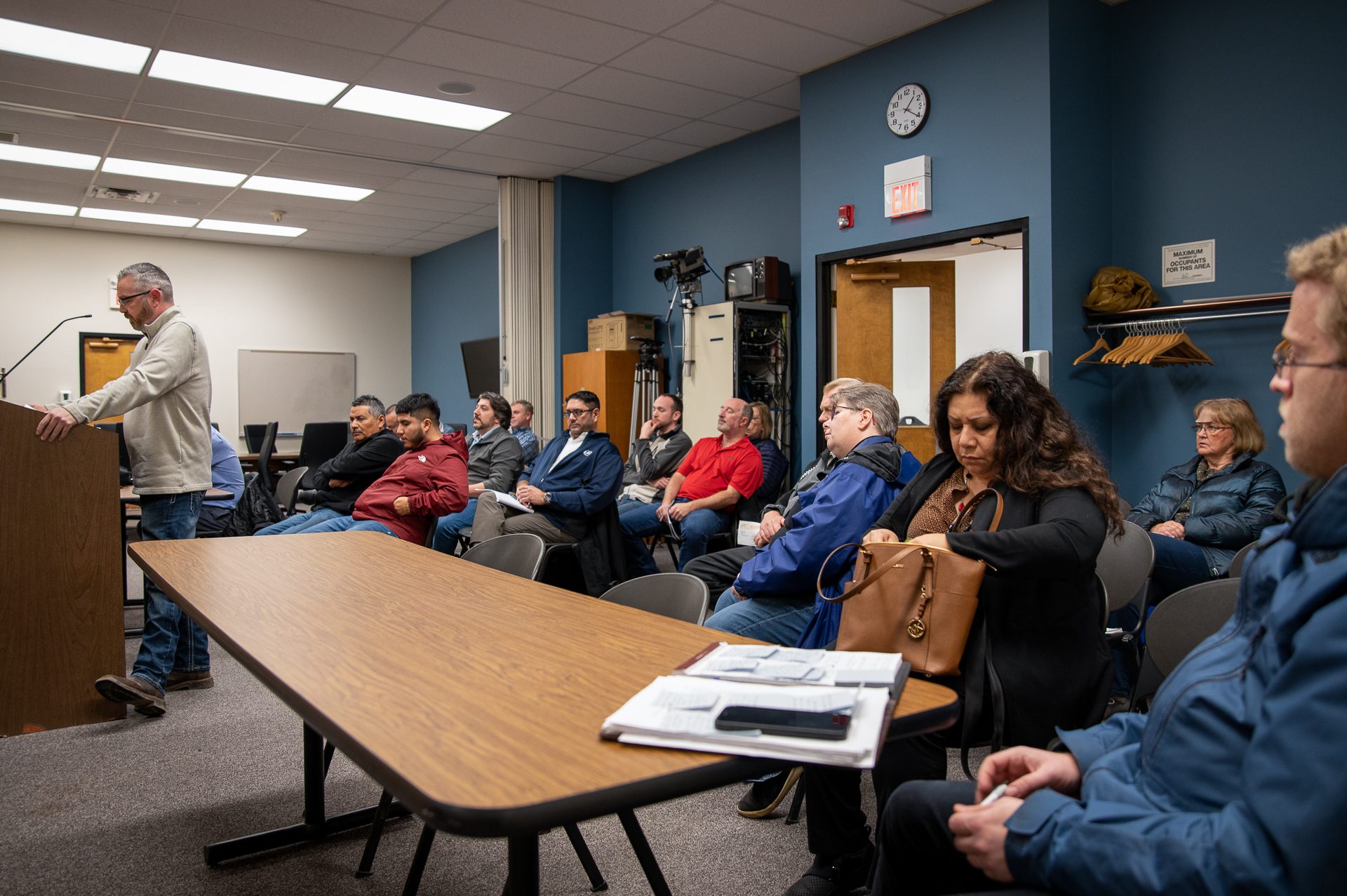 Jonathan Aguilar/Borderless Magazine
Lakeshore Recycling Systems employee Travis Ralph speaks during the last hearing about a potential second waste transfer station being built in West Chicago, Ill., Thursday, Jan. 19, 2023.
Amid environmental concerns, residents questioned the need for a second waste station in their community and wanted to know what measures will be taken to mitigate increased pollution.
The West Chicago City Council held a series of public meetings to discuss Lakeshore Recycling Systems' (LRS) application to open a second waste transfer station in the majority Latino city. But residents are concerned that the expansion of the trash station will increase air pollution, odor, and exposure to hazardous chemicals.
After seven meetings over a period of two weeks, some residents say they still weren't heard.
Want to receive stories like this in your inbox every week?
Sign up for our free newsletter.

The meetings were attended by West Chicago City Council members, concerned residents, LRS representatives and members of Protect West Chicago, which formed in 2020 to oppose the transfer station, citing increased air pollution from the facility and related traffic among their concerns.
Per the Illinois Environmental Protection Act (Section 39.2: local siting review), LRS will need to meet nine criteria in order to obtain site approval for the transfer station as determined by the West Chicago City Council.
Criteria range from making sure that the waste transfer site is not located in a floodplain to that the planned facility is "designed, located and proposed to be operated so that the public health, safety and welfare will be protected."
If the city council approves the site, then the development and operational permits for the facility must be obtained from the Illinois Environmental Protection Agency.
Ricardo Meza, an attorney representing Protect West Chicago told Borderless that they do not believe LRS proposal meets the EPA criteria for approval, that a second waste transfer station is unnecessary in the city, and that they hope the West Chicago City Council agrees.
"Protect West Chicago is not trying to keep "LRS out," rather, we are trying to keep a second waste transfer station out," Meza said.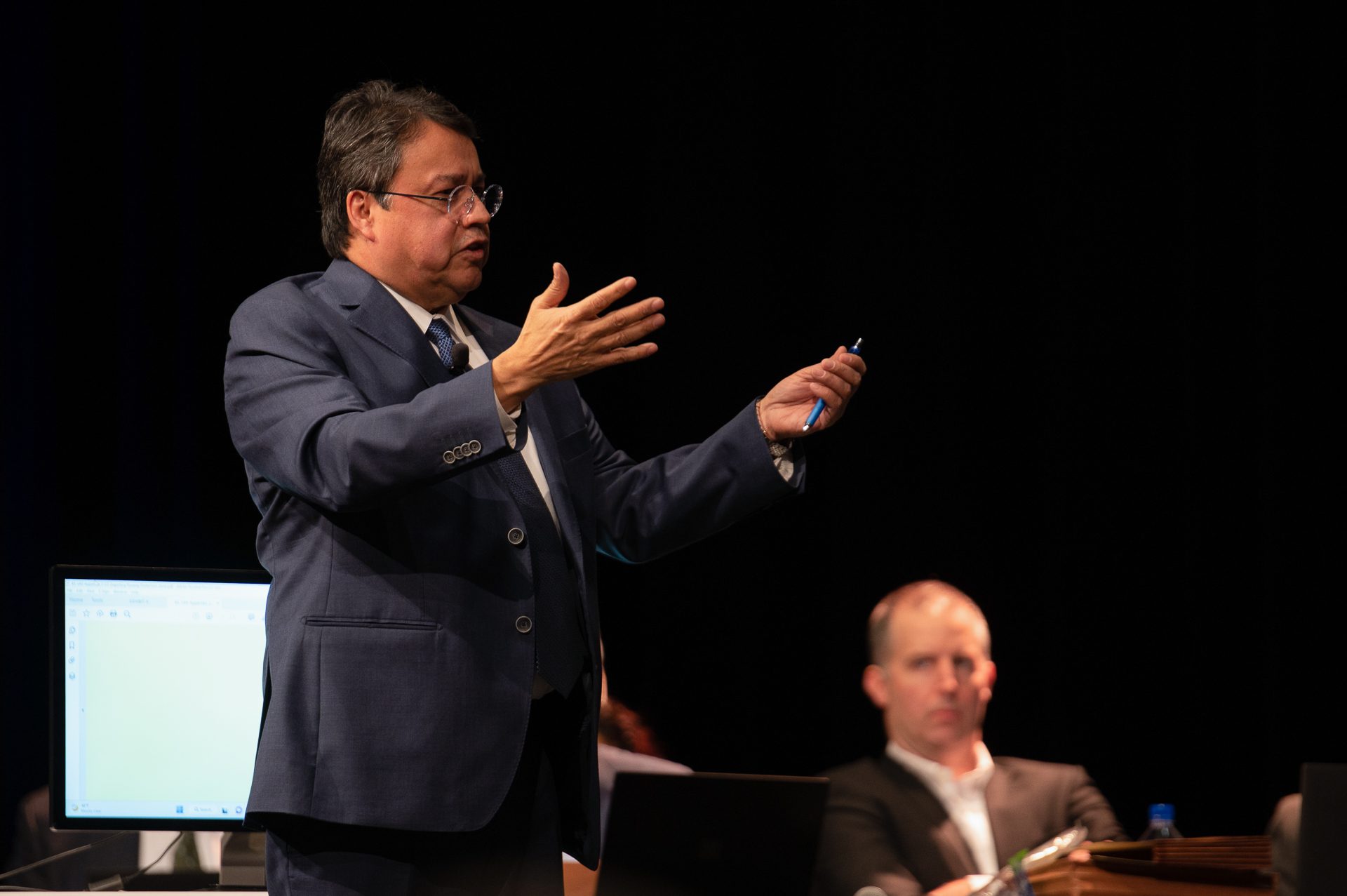 Jonathan Aguilar/Borderless Magazine
Representatives from LRS discussed details of the application and site design, and argued that the new site would be a benefit to the community by creating jobs in the area and by reducing emissions from longer traffic routes, among other things.
Meanwhile, members of Protect West Chicago said they were concerned that the expansion imposes a disproportionate burden on the Latino community of West Chicago and would contribute to poor air quality and pollution.
Borderless reached out to both LRS and Protect West Chicago, however both groups declined to give public statements while the application is under review.
Organizations such as Immigrant Solidarity of DuPage say this plan is perpetuating a pattern of environmental racism in the Western suburbs, where Black and brown communities bear the brunt of heavy industry and pollution.
Julieta Alcántar-García, a lifelong resident of West Chicago and community health liaison for ISD, said she and other residents have noticed a bad odor and trash smell in their neighborhoods coming from the existing trash station.
"I live in the center of town. And there are various times my neighbors said to me 'Oh, my God, how the air smells.'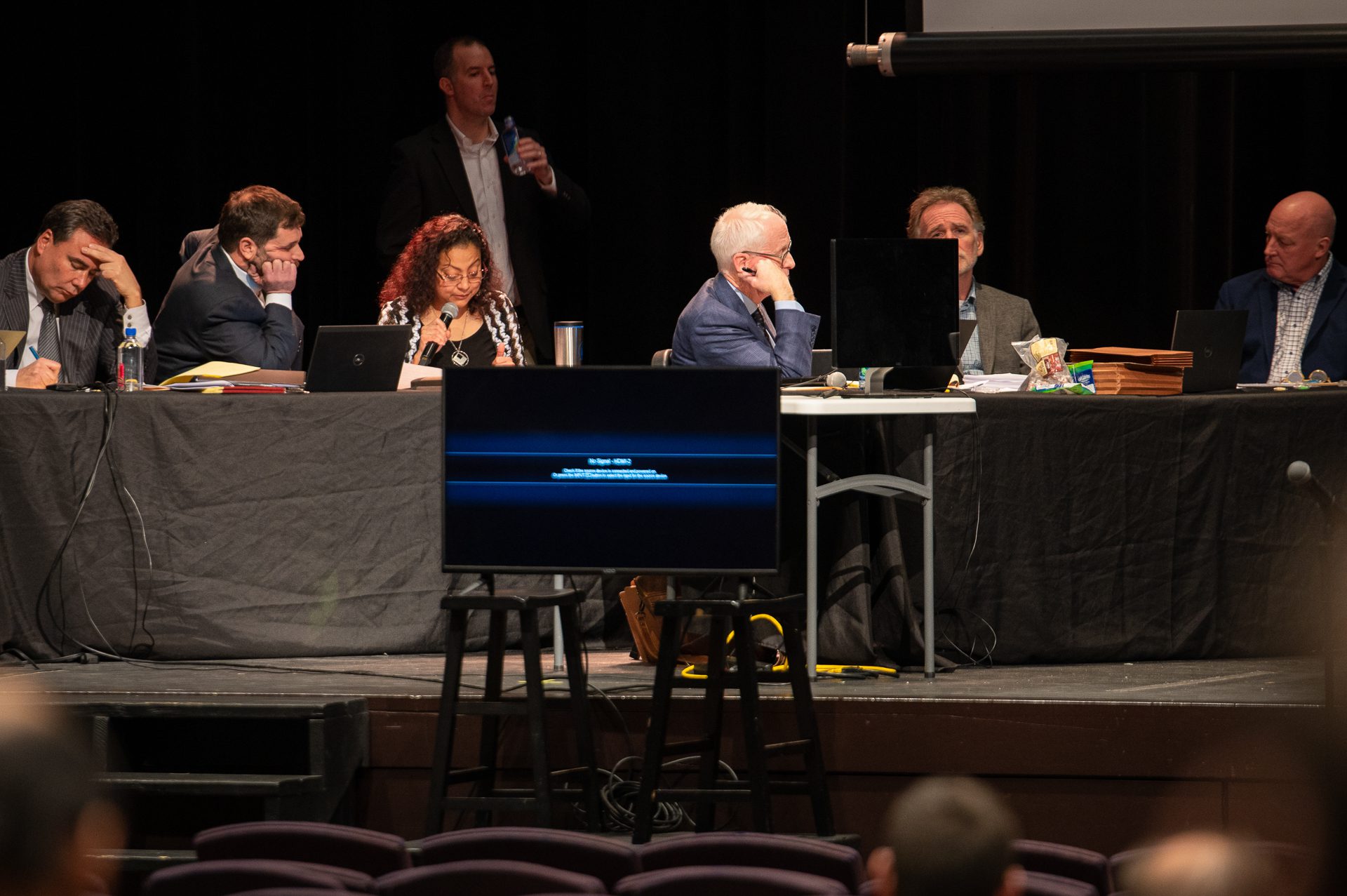 Jonathan Aguilar/Borderless Magazine
Alcántar-García told Borderless she felt the community was being excluded from the hearings.
"I am highly upset about the lack of outreach to the Latino community to talk to them about the plans. I believe the city of West Chicago strongly did not want our community to be present," said Alcántar-García. "Nothing was in Spanish, the whole process was in English. "Fifty-two percent of the Latino community here in West Chicago were unable to say anything," she said.
In addition to the language barriers, many of the sessions for public comment were scheduled during the workday. The city council required that all public comments be submitted in writing prior to the public hearing. This option was available beginning Monday, October 17 through the first public hearing date Tuesday, January 3.
Read More of Our Coverage
West Chicago resident, Kathy Leski, lives less than a mile from the proposed site of the new station. She took the day off from work to attend the hearing, give her comments and question LRS. Leski said she opposes the LRS expansion because "the arguments LRS made is for their own benefit and not for citizens of West Chicago." And that the testimony of PWC had shown property value in the area will go down. "We have businesses and residential areas an eighth of a mile from the transfer station," she said.
"It feels like the city has already made their decision," Leski said. "Council people have not been in attendance. I don't have a lot of confidence in the way they have been presenting themselves so far. Having these two last sessions during business hours puts the citizens at a disadvantage."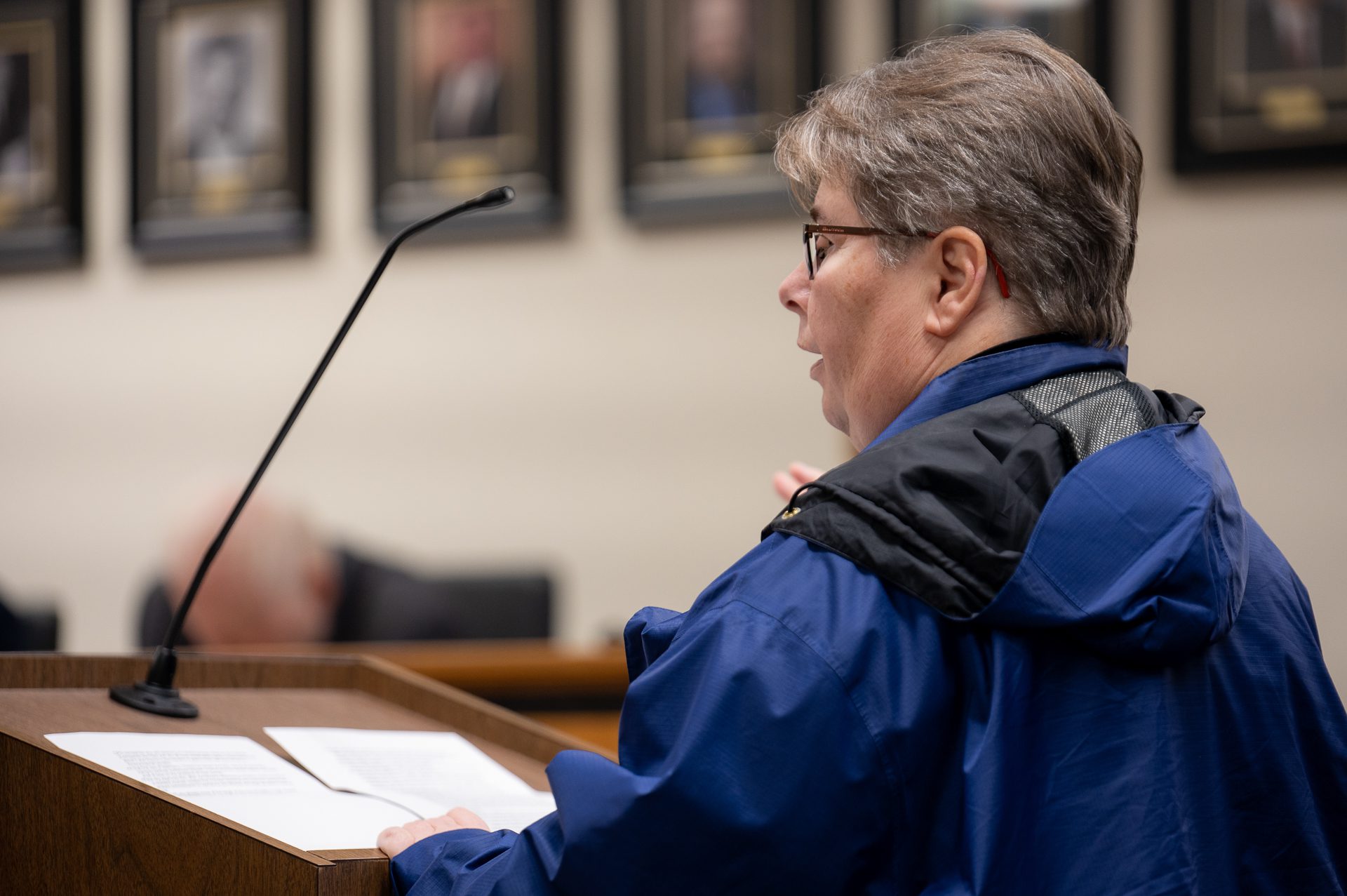 Jonathan Aguilar/Borderless Magazine
The West Chicago City Council is expected to announce a decision by March. If the application is approved, then the application will go to the Illinois Pollution Control Board for review. After that it could take LRS up to a year and a half to build out the site.
Public comments may be submitted in writing by delivering to the West Chicago City Hall at 475 Main Street, or by email at aadm@westchicago.org within 30 days of the final public hearing date of Thursday, January 19.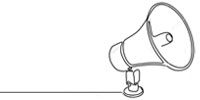 Bring power to immigrant voices!
Our work is made possible thanks to donations from people like you. Support high-quality reporting by making a tax-deductible donation today.