Photo courtesy of Dr. Siham Ibrahim
Members of the American Lebanese Christian Women's Society in Lombard, Ill. Dr. Siham Ibrahim, pictured front and center, founded the society in 1985.
Amid multiple crises in her native Lebanon, Siham Ibrahim is preserving Lebanese heritage in Chicago and helping people back home.
Lebanon's collapse is difficult to overstate. According to the World Bank, the country's economic and financial crisis is one of the most severe the world has seen since the mid-19th century.
Want to receive stories like this in your inbox every week?
Sign up for our free newsletter.

People have lost access to their own money in banks in Lebanon, and the Lebanese currency has dropped in value by more than 90 percent since October 2019. COVID-19 and the Beirut Blast — the largest non-nuclear explosion in the world — are only two recent events that have deepened this decades-long crisis. Today, medicine, electricity and fuel are extremely scarce, affecting the operations of hospitals and schools as well as people's ability to survive.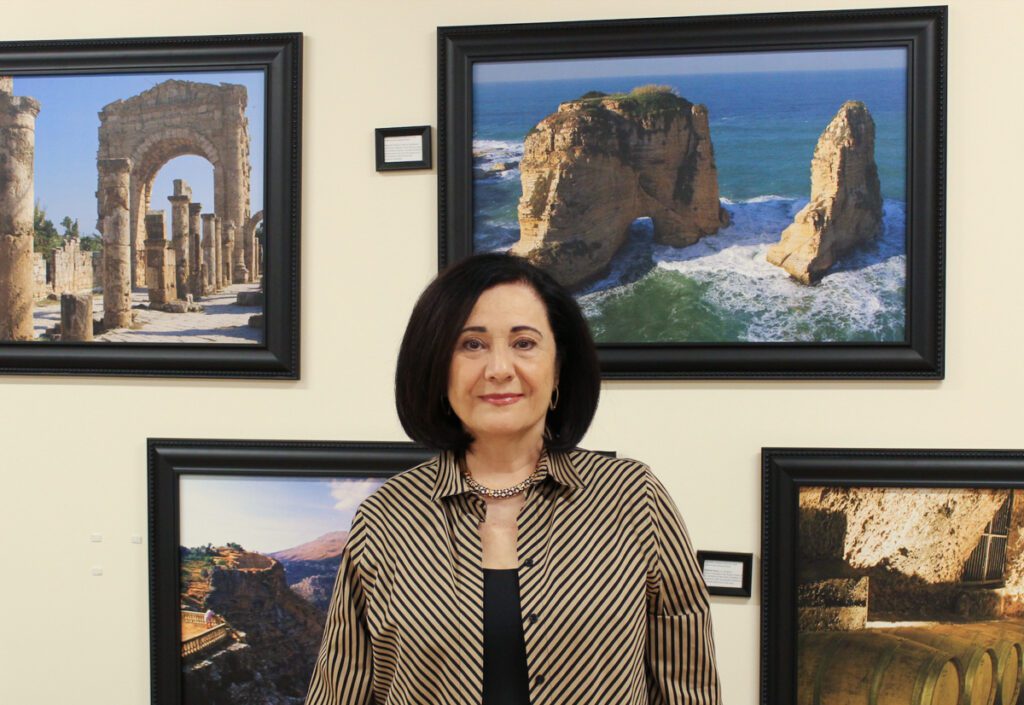 Diane Bou Khalil/Borderless Magazine
During this time, the American Lebanese Joint Civic Association, based in Lombard, Illinois has been able to donate vital resources — including medical supplies, 23,000 meals and furniture — to those in need in Lebanon. Dr. Siham Ibrahim, founder and president of the organization, says: "The day I am unable to help others, life would be meaningless to me."
Ibrahim has been in Chicago for 55 years. Since moving from Lebanon at the age of 17, she has been serving her community in both countries. In 2019 she opened ALJCA, which also houses the first Lebanese cultural center in Illinois. ALJCA's mission is to preserve Lebanese heritage while also helping people in Lebanon.
Ibrahim talked to Borderless Magazine about her work.
The Lebanese Civil War (1975–1990) was when we really needed to hold hands as a community. We had hundreds of Lebanese and even Syrians come to Chicago in desperate need of help. They had no place to go.
In 1985, I opened the American Lebanese Christian Women's Society in Illinois, where we served Lebanese war victims while keeping our faith strong. I also went to Lebanon and visited Beit Chabeb Hospital, a hospital built mainly for those victims who are injured and are handicapped. This society later transformed into America's Children's Village to help orphaned siblings unite and live together. The agency merged with Our Children's Homestead, which is also a foster care system.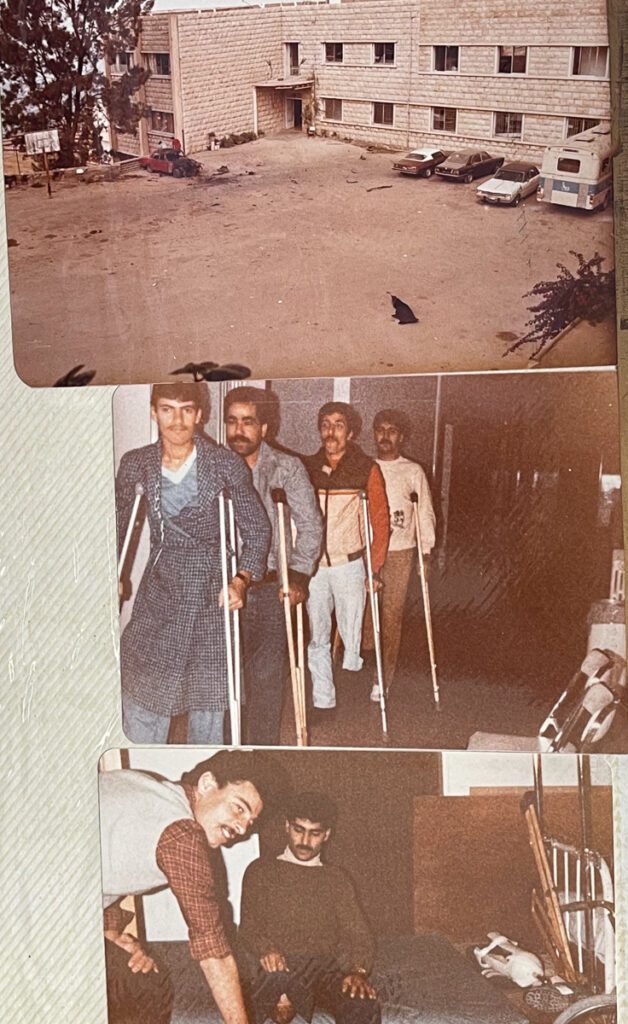 Photo courtesy of Dr. Siham Ibrahim
Fast forward more than 30 years to today, and we are seeing a similar scenario. Lebanon is facing one of the worst humanitarian crises it has ever seen. Even during the war, people don't remember experiencing such humiliation or lack of ability to survive, with electricity outages, no food, no fuel and a garbage crisis.
In March 2019, I created the American Lebanese Joint Civic Association that is based in Lombard, Illinois and Lebanon. Then in October 2019, I opened the Lebanese Cultural Center in Lombard, Illinois. This organization was created through the help of our many board members, including Brother Thomas Johnson who is currently the chairman of the board.
ALJCA is a not-for-profit, nonpolitical and nonreligious organization to establish community engagement through educational programs like art classes, language classes, health awareness and to also help the Lebanese community during these difficult times. This organization is to preserve our Lebanese heritage and culture for future diaspora and Lebanese generations and leave something here in Chicago. It is not only for Lebanese but for anyone interested. Everyone is welcome.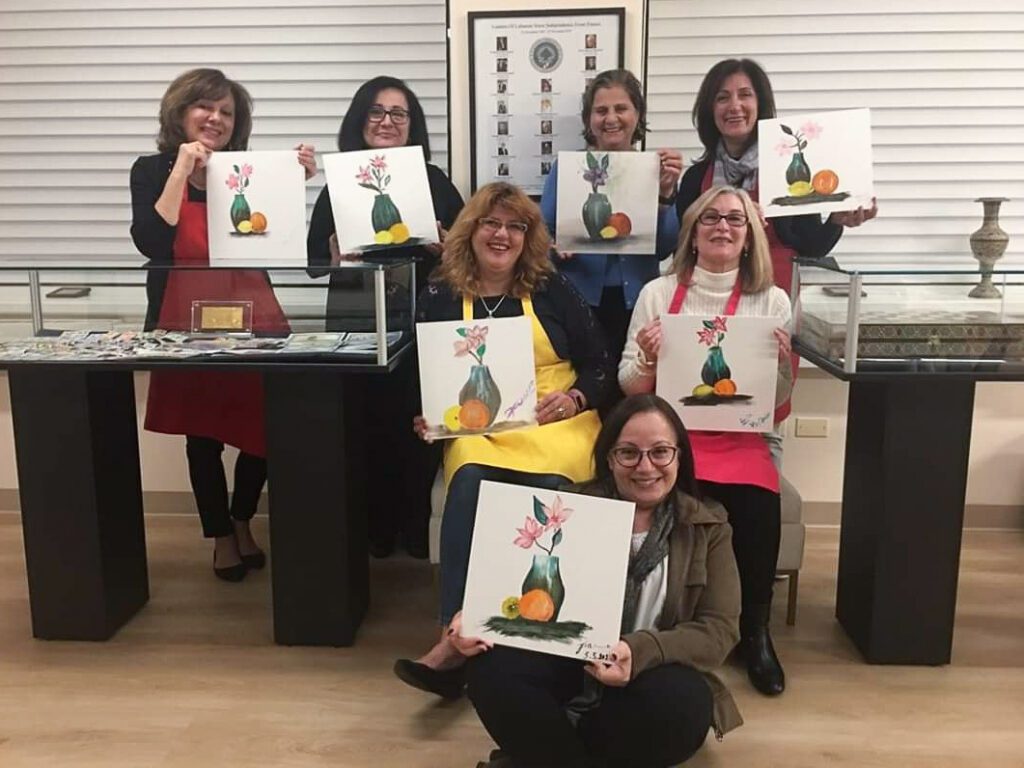 Photo courtesy of Dr. Siham Ibrahim
We began to see Lebanon collapse extremely quickly. I started sending shipments to Lebanon filled with food, handicap equipment, medical supplies and prosthetics. We also sent supplies for the Lebanese Civil Defense.
Then the drastic Beirut explosion hit. We sent essential furniture to families whose homes were destroyed. We also sent 23,000 meals of packaged foods. We sent it all from the United States with the help of Hearts in Motion in Indiana.
We also started investing in children's online education programs at our cultural center by starting classes in Levantine Arabic and French. All our teachers are certified with at least 15 years of experience from Lebanon. We started off with five students, and today we have 80 students. ALJCA is also sponsoring a group of 10 talented children who play musical instruments and are directed by Georges Wadih Al Safi [the son of Wadih El Safi]. Music gives hope and encourages children to embrace their creative side. Our goal is to grow the group into an orchestra.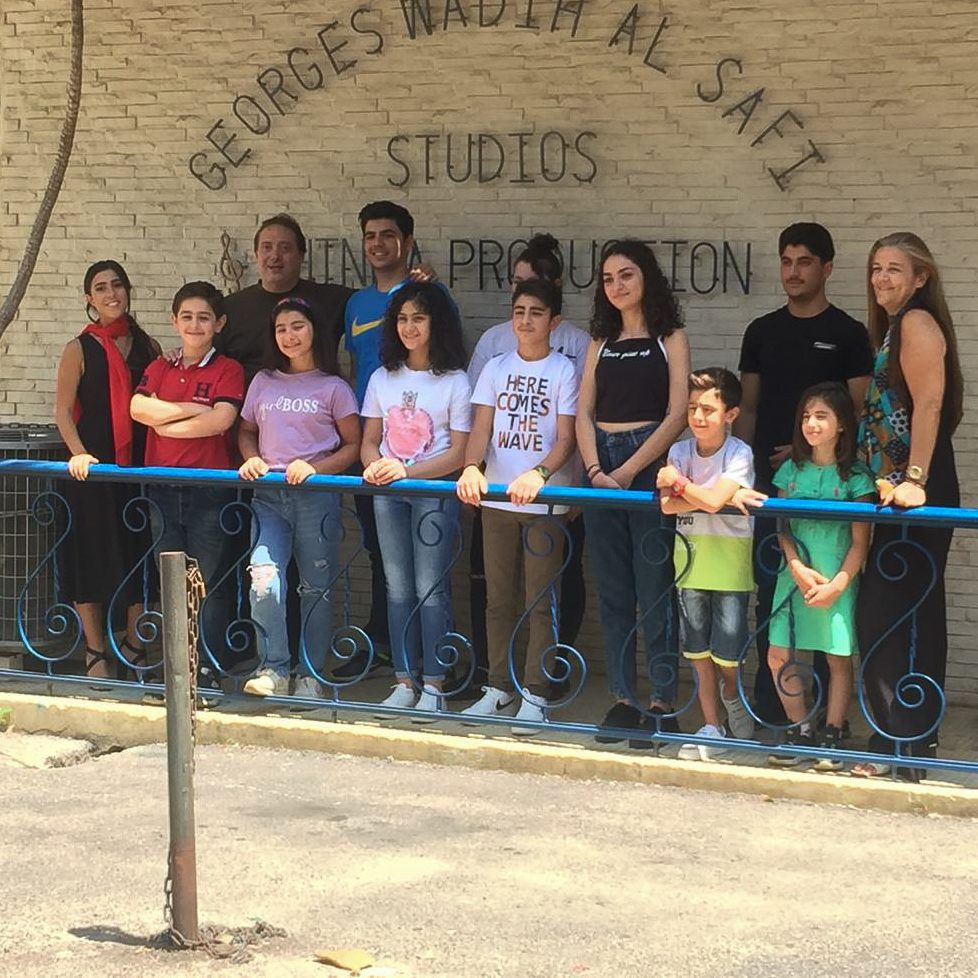 Photo courtesy of Dr. Siham Ibrahim
Our cultural center in Lombard has a mini library, photo gallery and permanent Phoenician art exhibit. ALJCA is expanding our second branch in Lebanon beyond education by opening an eco-friendly clothing store in Dekwaneh, a suburb in Beirut. It not only employs those in need but also teaches them skills about eco-friendly clothing designs, sewing and recycling. I want those women and men who come into our store asking for a job to work hard and earn money to confidently feed their children. I want them to have pride and be role models for their children. Nothing is more heartbreaking than a parent who cannot afford to feed their child.
I cannot stand the deprivation of any child. Children in Lebanon are at risk of being deprived of school, of nutrition, and they are at risk of going to work at a very young age. This leaves families helpless. If we give the right attention and effort toward children, we can change the world. That is why I want children to be confident and successful. That is why I want children in Lebanon who are going through these rough times to have hope. Hopefully, ALJCA can create that encouraging environment for them. Bad times do not define you, although it is hard to forget the past and your history.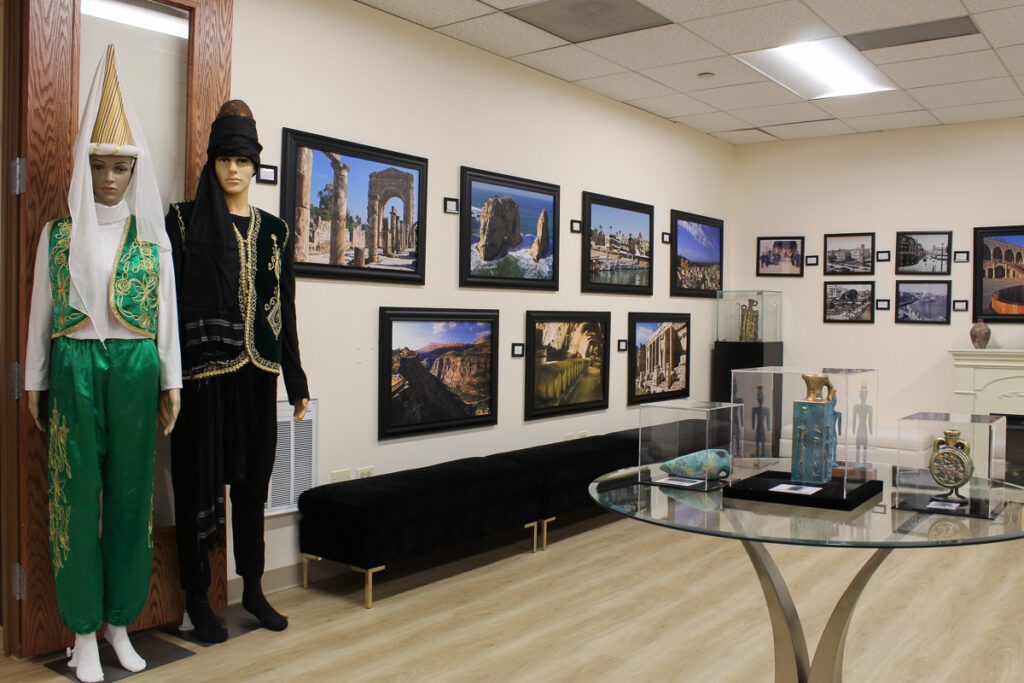 Diane Bou Khalil/Borderless Magazine
Last year with COVID-19, we raised enough money to buy tablets for Lebanese students to study online. With electricity cuts, the COVID crisis and no money, we are now trying to do the same campaign as schools in Lebanon start this fall. ALJCA donated school supplies to about 300 Lebanese students as they started school in person this September.
Soon we will be opening a new hybrid program called College Leadership for preparing high school students to get into colleges through resources like TOEFL and SAT preparation, application tips and scholarship information. We will also have monthly webinars for speakers to motivate and inform students and answer any questions.
I believe education and surrounding yourself with good people is what has helped me in life. The day I am unable to help others, life would be meaningless to me.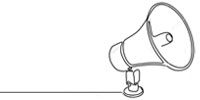 Bring power to immigrant voices!
Our work is made possible thanks to donations from people like you. Support high-quality reporting by making a tax-deductible donation today.