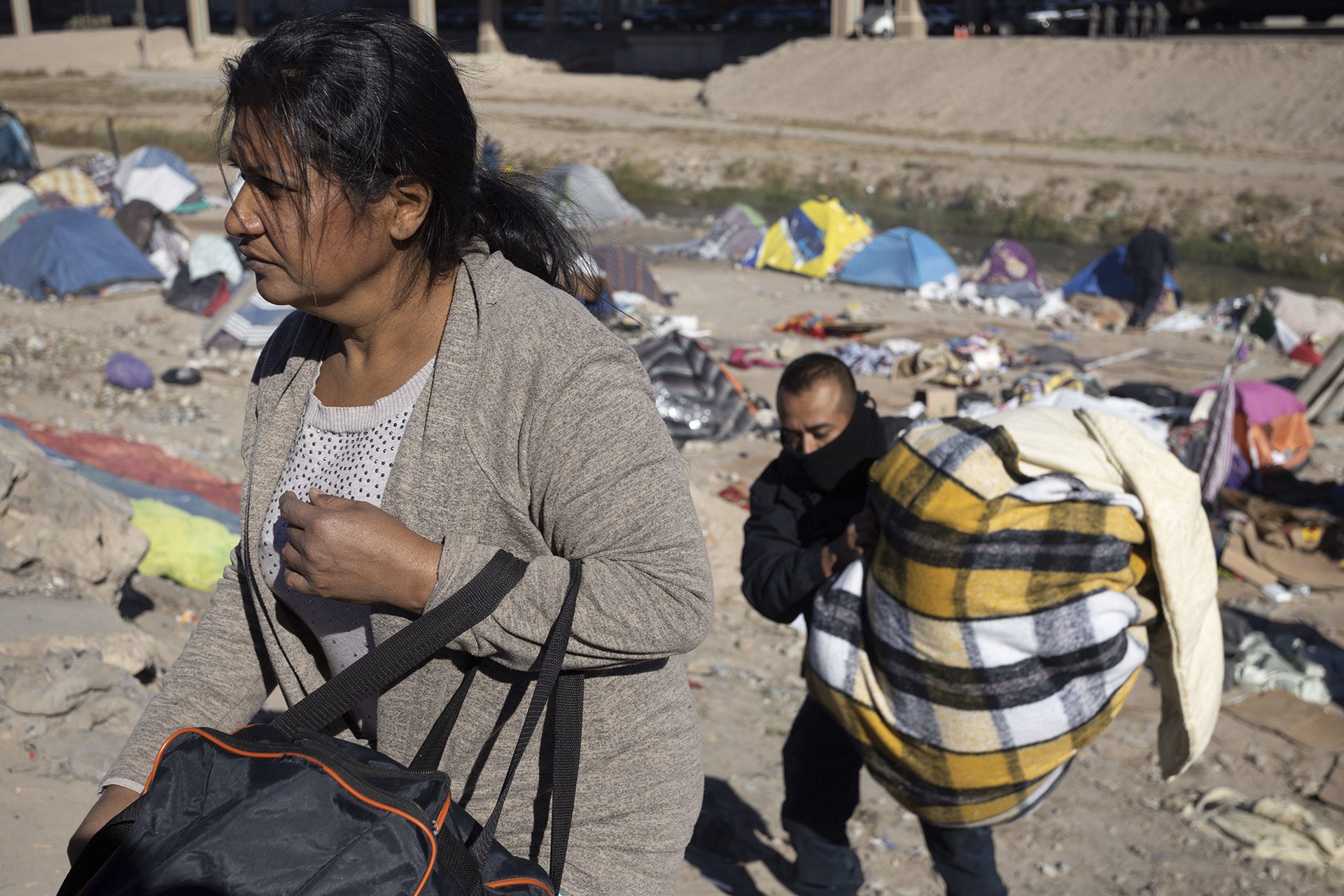 Photo by David Peinado/ZUMA Press Wire
Municipal police accompanied by the National Guard evacuate a makeshift camp where migrants from Venezuela lived who were returned under Title 42, in Juarez, Mexico, Nov 27, 2022.
As the Trump-era rule ends Thursday, Biden plans to enact strict immigration policies toward asylum seekers and send more troops to the U.S.-Mexico border.
Title 42, a policy used by the Trump administration to turn away migrants and asylum seekers at the U.S. border, is expiring on May 11. A COVID-19-era border policy, Title 42 has superseded federal immigration law and stopped over 2.8 million unauthorized border crossings. Immigration advocates argued that these expulsions violated U.S. obligations toward asylum seekers and humanitarian protection with no public health justification.
Immigration authorities and advocates are preparing for immigration at the border to increase amid the confusion of this massive policy change. As Title 42 expires, the Biden administration has introduced new pathways and potential obstacles toward legal entry for incoming asylum seekers.
Want to receive stories like this in your inbox every week?
Sign up for our free newsletter.

"It's difficult," said Erika Pinheiro, executive director at Al Otro Lado, a legal services organization based in San Diego and Tijuana. "It makes it more challenging to give information to migrants when we don't know exactly how things are going to play out."
Title 42's impact will not be restricted to border states alone. Mayor Lori Lightfoot declared a state of emergency over the growing humanitarian crisis as Texas continues to send migrants to Chicago.
Read More of Our Coverage
"We are going to see a huge backlog of people who had been waiting in Mexico for a chance to ask for asylum," said Shailja Sharma, a refugee and migration studies professor at DePaul University. "Chicago usually is not the first port of call for migrants and asylum seekers, so we actually don't have the infrastructure and the services that they need. And they need a lot of services."
Here is what you need to know about Title 42 and how its end will impact migrants at the border.
What is Title 42?
Title 42 allows U.S. Customs and Border Patrol (CBP) to deny immigrants entry into the United States to prevent the spread of infectious diseases. The Trump and Biden administrations have used Title 42 to expel hundreds of thousands of migrants without allowing them to go through the usual process of claiming asylum.
Title 42 is not an immigration law by design. Instead, it's part of the broader U.S. Code, which addresses public health, social welfare and civil rights. The border policy that "Title 42" refers to initially came from an obscure provision of a 1944 public health bill (42 U.S.C. § 265), which allows the government during emergencies to prohibit persons or property entering the U.S. in the interest of public health. Before Trump and Biden's use of Title 42, the government had only once used a law to keep immigrants out because of disease. In 1929, they prevented people from China and the Philippines from entering the country during a meningitis outbreak.
Why does Title 42 matter?
During the COVID-19 pandemic, the Trump administration used it to de facto block entry for unauthorized migrants, including asylum seekers, arguing that these measures were necessary to prevent the spread of coronavirus at ports of entry and border patrol detention facilities. The Supreme Court blocked the Biden administration from lifting Title 42 last year. The Biden administration has continued to use it at both the U.S.-Canada and U.S.-Mexico borders, expelling migrants without allowing them to apply for asylum or other humanitarian protections.
Since 2020, CBP has conducted over 2.8 million removals under Title 42. The rule is now routinely used to supersede federal law at the U.S.-Mexico border despite other pandemic travel restrictions disappearing nationwide.
How has Title 42 impacted migrant encounters at the border?
Under Title 42, CBP immediately returns unauthorized migrants to Mexico or to their country of origin. To apply for asylum, asylum seekers must be physically present in the U.S. or present themselves at a U.S. port of entry with a well-founded fear of persecution in their home country. Title 42 has eliminated opportunities for migrants to claim asylum by preventing entry itself. Because of this, Title 42 expulsions have attracted criticism from immigrant and human rights organizations for putting asylum seekers at risk and violating their rights. A study by Human Rights First also found that the policy discriminatorily targeted Haitians and other Black asylum seekers.
Since 2020, the U.S. government's reliance on Title 42 has also increased the number of repeated crossings at the U.S.-Mexico border. Because Title 42 is not based in existing immigration laws, these expulsions carry no penalties for repeat entries. Additionally, because Title 42 removals do not distinguish between those seeking humanitarian protection and other migrants, their usage has encouraged migrants to cross the border multiple times after removal. The number of migrants repeatedly apprehended by border patrol increased from 7% before the pandemic to 27%. Migrant smuggling networks have largely benefited from Title 42's rapid expulsions.
When is Title 42 ending?
Title 42 will end at 11:59 p.m. EST on May 11, 2023, as the national COVID-19 public health emergency expires. Beginning on May 12, the U.S. will return to normal federal immigration and asylum law under Title 8. This transition will happen immediately.
Title 8 carries stricter consequences for unauthorized entry, including a five-year ban on re-entry. The Biden administration believes these penalties will deter border crossings in the long term while allowing asylum seekers to make their claims.
While many congressmen advocated for Title 42's removal, some are introducing legislation to effectively extend Title 42 for two more years without a public health emergency, but this bill has not yet appeared before Congress.
What will happen after Title 42 expires? What impacts should we expect?
The U.S. Department of Homeland Security (DHS) expects migration to increase at the border initially. Some migrants expelled under Title 42 may return to claim asylum and humanitarian protection they were entitled to under U.S. law. Smuggling networks may also take advantage of the confusion following this massive policy change. Because of this anticipated surge, it may take time for unauthorized border crossings to decrease.
DHS Secretary Alejandro Mayorkas says the administration is ready for Title 42 to end. "We are building lawful pathways for people to come to the United States without resorting to the smugglers," Mayorkas said in a recent press conference. "At the same time, we are imposing consequences on those who do not use those pathways and instead irregularly migrate to our southern border." The Biden administration is deploying 1,500 troops to the U.S.-Mexico border in addition to the 2,500 National Guard personnel already supporting CBP.
As Title 42 phases out, the administration is finalizing a new regulation intended to discourage unauthorized border crossings by asylum seekers. Under these new rules, migrants must first seek and be denied entry in the countries they pass through before they can claim asylum at a U.S. port of entry. Advocacy organizations like the ACLU, Human Rights Watch, and the Washington Office on Latin America argue that this policy will violate the rights of asylum seekers and deny them protection. This policy change is expected to take place in May. Additionally, CBP is now requiring people seeking asylum or humanitarian parole to use an app, CBP One, to schedule appointments for making their claim. Those who attempt to enter the country without waiting for an appointment will be turned away — despite some migrants not having access to phones or the internet and many experiencing difficulties getting the app to work.
Read More of Our Coverage
The Biden administration also announced that it would set up migrant processing centers to serve as regional hubs in Latin America. These centers would be located at key points that many migrants travel through on their way to the U.S. to determine if they qualify for traditional refugee resettlement, family visa programs, sponsorship initiatives for certain countries, or temporary work visas. If eligible, migrants will be referred on these pathways to authorized entry and social services to the U.S., Canada, or Spain. Regional processing centers will begin operating in Guatemala and Colombia, with plans to expand to other countries in the future.
The Biden administration has rolled out new legal pathways through humanitarian parole. DHS is introducing new family reunification parole processes for El Salvador, Guatemala, Honduras and Colombia and expanding parole processes in Cuba, Haiti, Nicaragua and Venezuela. Parole processes offer asylum seekers temporary stay and the chance to work in the U.S. while DHS manages a significant backlog in asylum processing.
Nonprofits and local communities at the border are preparing for the daunting task of explaining these new policy changes to incoming migrants. Many of these organizations are operating despite significant resource constraints.
Still, some like Wisconsin's Christine Neumann-Ortiz, the executive director of Voces de la Frontera, applaud the end of Title 42. "Now is the time to close this shameful chapter in U.S. history and reflect the aspirations and ideals of this country to welcome those fleeing poverty, persecution, and violence," Neumann-Ortiz said.
In Chicago, immigrant advocacy organizations like The Illinois Coalition for Immigrant and Refugee Rights say they are ready for what the end of Title 42 could mean for local communities.
"Now, because Title 42 is expiring, Chicago and Illinois might see an increase in migrants. To be clear: communities across our city, state, and nation are ready and willing to welcome migrants, and to fight for policies and resources that ensure they can start the next chapter of their lives with dignity and respect. The federal government must step up to ensure emergency resources reach cities and states, and President Biden must take action to restore the asylum process and provide work permits to migrants as asylum cases are pending."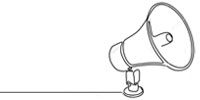 Bring power to immigrant voices!
Our work is made possible thanks to donations from people like you. Support high-quality reporting by making a tax-deductible donation today.