Image courtesy of Illinois Community for Displaced Immigrants
Attend the Chicago Latino Film Festival, learn how to renew your Medicaid benefits or buy art made by immigrants and asylum seekers.
Want to receive stories like this in your inbox every week?
Sign up for our free newsletter.

🌷Thurs. April 13, 6:30 – 9:30 p.m.
NAHJ Chicago's Primavera Social
The National Association of Hispanic Journalists Chicago chapter is holding a spring social to raise money for scholarships. The Primavera Social is happening at Moe's Cantina, River North (155 W. Kinzie St.) Tickets are $40 pre-sale, $50 at the door and include one drink, appetizers and one raffle ticket. Please email any questions to nahj.chi@gmail.com
📽️ Thurs. April 13 – Sun. April 23
The Chicago Latino Film Festival
The Chicago Latino Film Festival (CLFF) is the longest running Latino film festival in the United States. The festival screens close to 100 films from all over Latin America, the Caribbean, Spain, Portugal and the United States. See the calendar of CLFF events and screenings for details.
🧑‍⚕️Fri. April 14, 11 a.m.
IL Medicaid Redetermination Info Session
Medicaid recipients will need to renew their benefits starting this year now that the federal government is ending the COVID-19 public health emergency. During this info session, learn about the Medicaid Redetermination process and more from leaders at the Shriver Center, Legal Council for Health Justice, and Healthy Illinois Campaign. This webinar is hosted by Healthy Communities Foundation in partnership with Health First Collaborative.
🎨Sat. April 15, 4 – 7 p.m.
Immigrant Art Exhibit 2023
Illinois Community for Displaced Immigrants (ICDI) in collaboration with Love Without Borders (LWB) presents a collection of art for sale created by immigrants and refugees. Photography by English language students from West Chicago Community High School will also be on display. Tickets are $40 online, $50 at the door and $10 for students. ICDI is a nonprofit providing housing, goods and services to asylum seekers in Illinois to prepare them for independent living. LWB is an American NGO supporting refugees displaced in Greece by using art for self-expression and economic independence.
🌏Sun. April 16, 2 – 3 p.m.
Public Museum Field Tour
During this special children's tour of the Heritage Museum of Asian Art, children will learn about the art and traditions of China, Japan, Indian and other countries. They will discover how these different cultures have influenced each other over time. Children will get to see real artifacts, learn about their history and meaning and create their own art inspired by what they have seen.
Do you have an event that you'd like us to feature? Email us at info@borderlessmag.org and we'll try to include it in the future!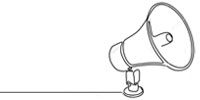 Bring power to immigrant voices!
Our work is made possible thanks to donations from people like you. Support high-quality reporting by making a tax-deductible donation today.