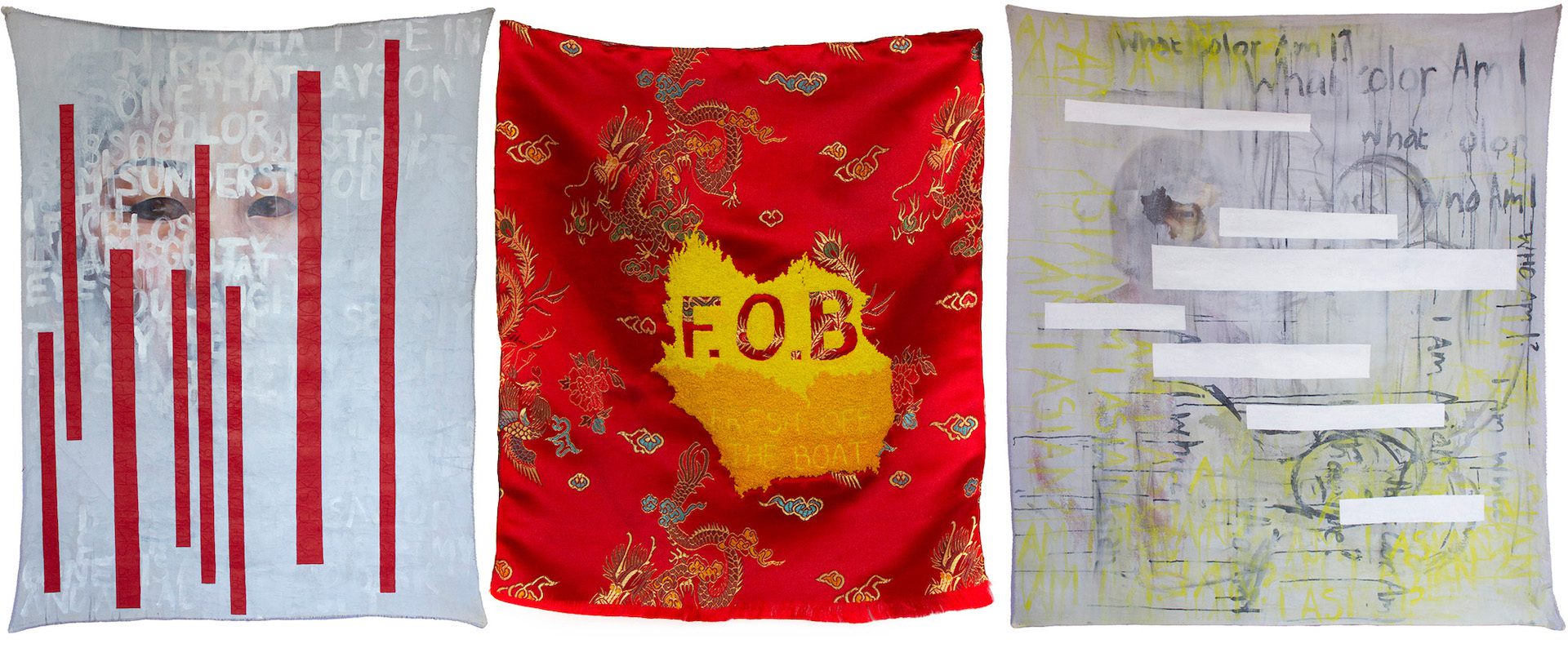 Pieces from Sarah Whyte's exhibit, What Color Am I? (courtesy of the artist)
Hear from a panel of powerful Chicago women, explore ideas of identity with a Chinese American artist or discuss the depiction of young Black and Brown men in the media.
Want to receive stories like this in your inbox every week?
Sign up for our free newsletter.

💬 Sat. March 25, 11 a.m. – 1 p.m.
Women in Action: International Women's Month Speakers
Join a panel of powerful women in a conversation at the Atrium at St. Augustine College (1345 W. Argyle St.) This free event will include a light brunch and is hosted by the Chicago Six Corners Rotary Club. RSVP online.
🎨Sun. March 26, 1 – 4 p.m.
"What Color Am I?" Exhibition Opening
"What Color Am I?" is a series of artworks by Sarah Whyte, an interdisciplinary fiber artist and painter. Whyte's work explores her identity as a Chinese American woman adoptee who grew up in a white family. RSVP online for this free event presented by the Chinese American Museum of Chicago (238 W. 23rd St.).
🗣️ Mon. March 27, 9:30 – 11:30 a.m.
The Story of Us: A Public Forum
Listen to a moderated discussion addressing the image of Black and Brown people, particularly boys and young men of color, in the media. Attendees will have the opportunity to ask questions following the conversation. Complimentary breakfast refreshments will be served. This free event is presented by Public Narrative and The Chicago Community Trust (33 S. State St. Suite #750).
🎭 Through April 2 [Sponsored]
Goodman Theatre presents "Layalina," a surprising new play about how families fall apart — and find each other again — amidst turbulent global and social change. In 2003, newly-wed Layal and her family prepare to immigrate from Baghdad, Iraq, to a Chicago suburb. Seventeen years later, Layal's life looks unimaginably different from what she had envisioned two decades prior, as she and her siblings explore queerness, face their grief, and discover what it takes to make home in a new place. Don't miss this moving, powerful new play's world premiere on the Owen Stage — fresh from Goodman's New Stages and Future Labs programs.
Do you have an event that you'd like us to feature? Email us at info@borderlessmag.org and we'll try to include it in the future!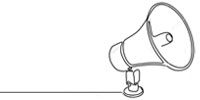 Bring power to immigrant voices!
Our work is made possible thanks to donations from people like you. Support high-quality reporting by making a tax-deductible donation today.