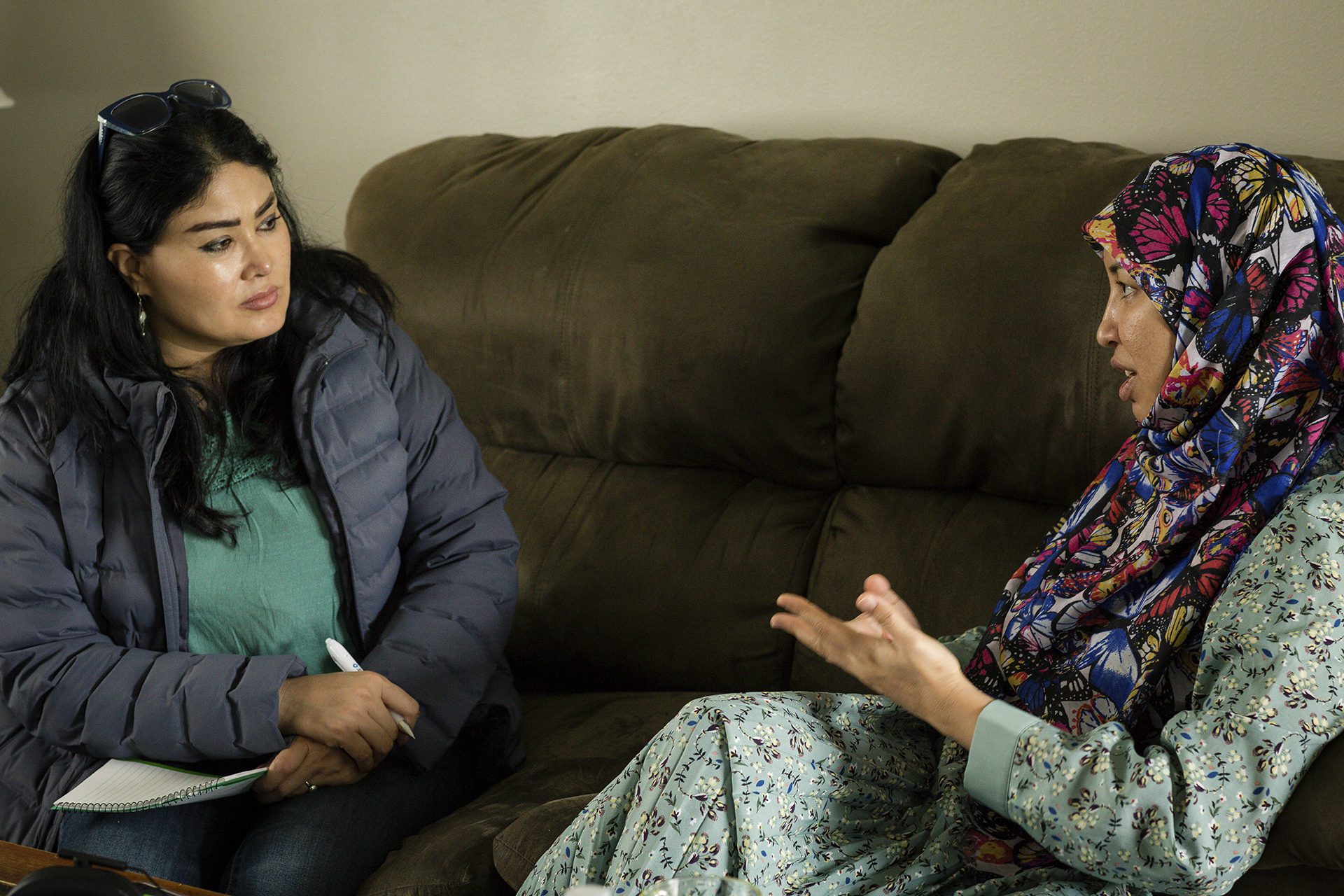 Michelle Kanaar/Borderless Magazine
Saleha Soadat interviews former Afghan district governor Salima Mazari in her current home in the American Midwest, May 4, 2022.
After fleeing Afghanistan in August 2021, Borderless Pathways Fellow Saleha Soadat reflects on her first year in the U.S.
Saleha Soadat is one of hundreds of thousands of Afghans who rushed the Kabul airport to flee Afghanistan after the Taliban took control of the government in August 2021.
Want to receive stories like this in your inbox every week?
Sign up for our free newsletter.

Before fleeing Afghanistan, Soadat was an award-winning radio and TV journalist. When she ended up in Chicago after being processed at Fort McCoy in Wisconsin, she was determined to continue her career in journalism.
Soadat is a fierce advocate for independent journalism, freedom of speech and calling attention to injustices because of her own experience living under Taliban rule.
"It is my primary responsibility to echo people's voices and share their stories with the world," Soadat said.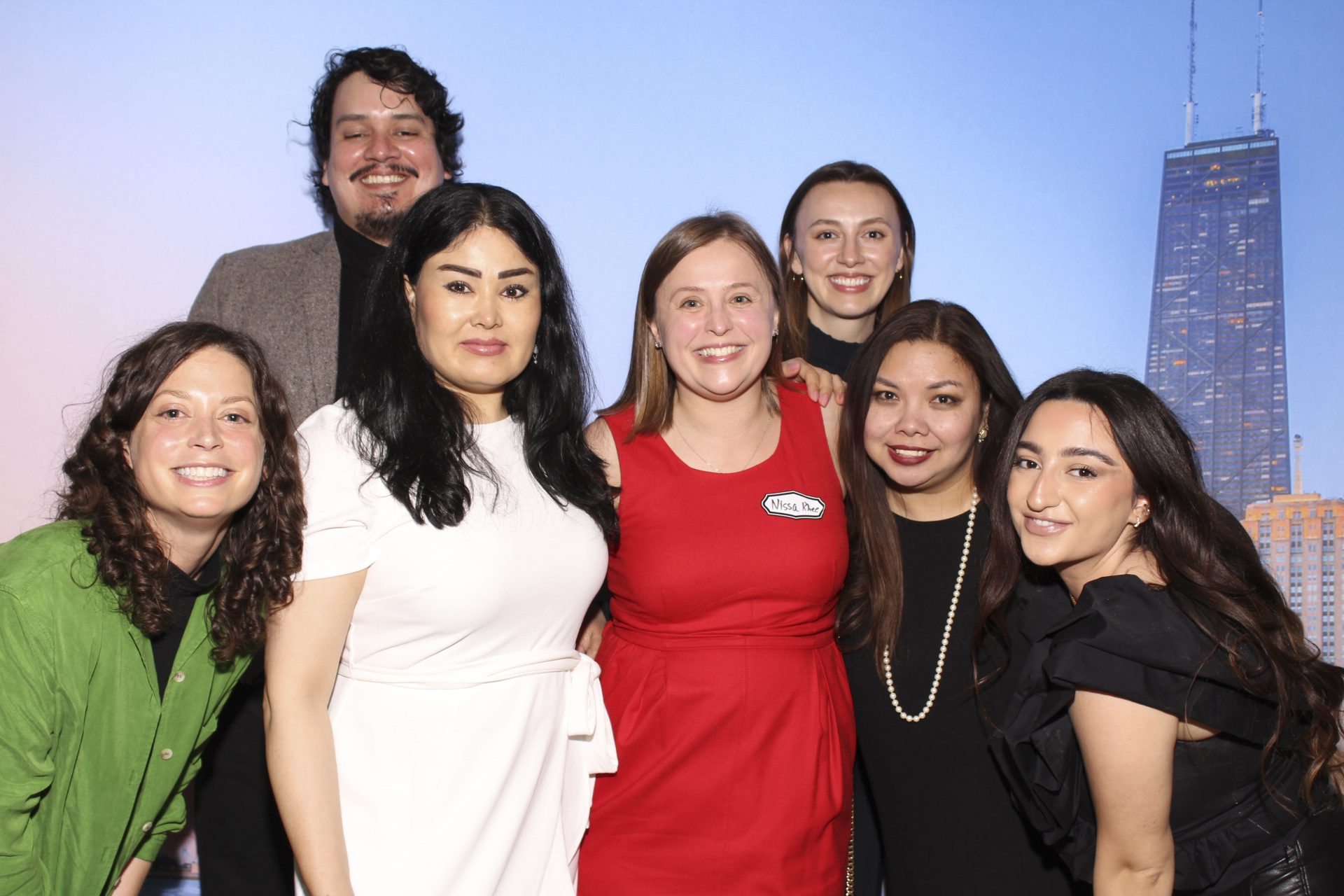 Photo courtesy of Chicago Headline Club
As a Pathways Reporting Fellow at Borderless Magazine, Soadat shared the stories of fellow Afghans living in exile in the United States, including former Afghan lawmakers and a female district governor who fought the Taliban alongside national security forces. She also translated stories into Persian Dari so that Afghans can access our reporting.
This fall, Soadat will start a new chapter as she pursues a master's degree in mass communication at Texas State University. She spoke to Borderless about her goals, accomplishments and hardships in her first year in the United States.
This time last year, you were forced to flee Afghanistan alone and leave everything you ever knew behind. Fast forward to a year later, and you've become a reporter in the U.S. and will be attending graduate school in Texas. What has the last year been like? 
The journey was very tough. I lost everything: My home, my family, my country, my everything. Two months after being released from Fort McCoy in Wisconsin, I came to Westmont in Illinois.
It was very difficult for me. I didn't have any contacts and networks, I didn't know anybody. I can't communicate very easily with different people. Everything was totally new for me, it was tough and a long journey. I thought, where do I start? In the first week here I got a library card, and every day I was Googling. I found a library that held ESL classes and I enrolled. In Afghanistan, I never spoke English, but here I was learning. I enrolled in classes and made some nice friends.
It is very difficult to recover, to start from scratch. But I think I'm very lucky.
I got two fellowships, one from Georgetown University and another one from the International Women's Media Foundation. I also found out about Borderless and I was very excited. I had a meeting with Nissa and Michelle, the Borderless cofounders, in a restaurant and I was very excited to find a break to join a newsroom in the U.S.
I achieved a lot in the last year and got into Texas State University. I plan to get my master's degree in mass communication. I was a journalist in Afghanistan, loved it and would like to continue to improve.
After reporting on Afghan communities in the U.S., what are the main challenges you've observed?
The biggest problem is the immigration process and the unknown future for Afghans here. It is not only in Chicago. I met Afghan refugees in Washington, D.C., Maryland and Virginia who have the same problems and an uncertain future. Most of them have a language barrier, so they cannot find help and they are socially isolated. They also lack confidence and must rely on each other for support.
I want to share their stories with the world. Why are they refugees? Why did they come? Why did they leave their countries? What kind of pains or feelings do people experience?
Read More of Our Coverage
What was it like working with Borderless Magazine?
It was a golden opportunity for me. When I was in Afghanistan, I wrote in Persian. Now I can write in English. I learned how to use Slack and Google Docs. Day by day I am improving in English, and I now have an international audience because of this.
People across the world are reading my articles, commenting and contacting me about what I am publishing on Borderless. I was recently contacted by National Geographic and had a meeting with them. They are very interested in interviewing me and including me in a documentary about activist women journalists from Afghanistan, like me. Now I am feeling that I'm moving toward being an international journalist.
Read more of Saleha's reporting for our series, Broken-Winged Birds: Afghans in Exile. Her reporting was made possible by support from the Crossroads Fund and PEN America.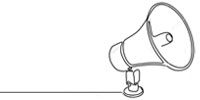 Bring power to immigrant voices!
Our work is made possible thanks to donations from people like you. Support high-quality reporting by making a tax-deductible donation today.