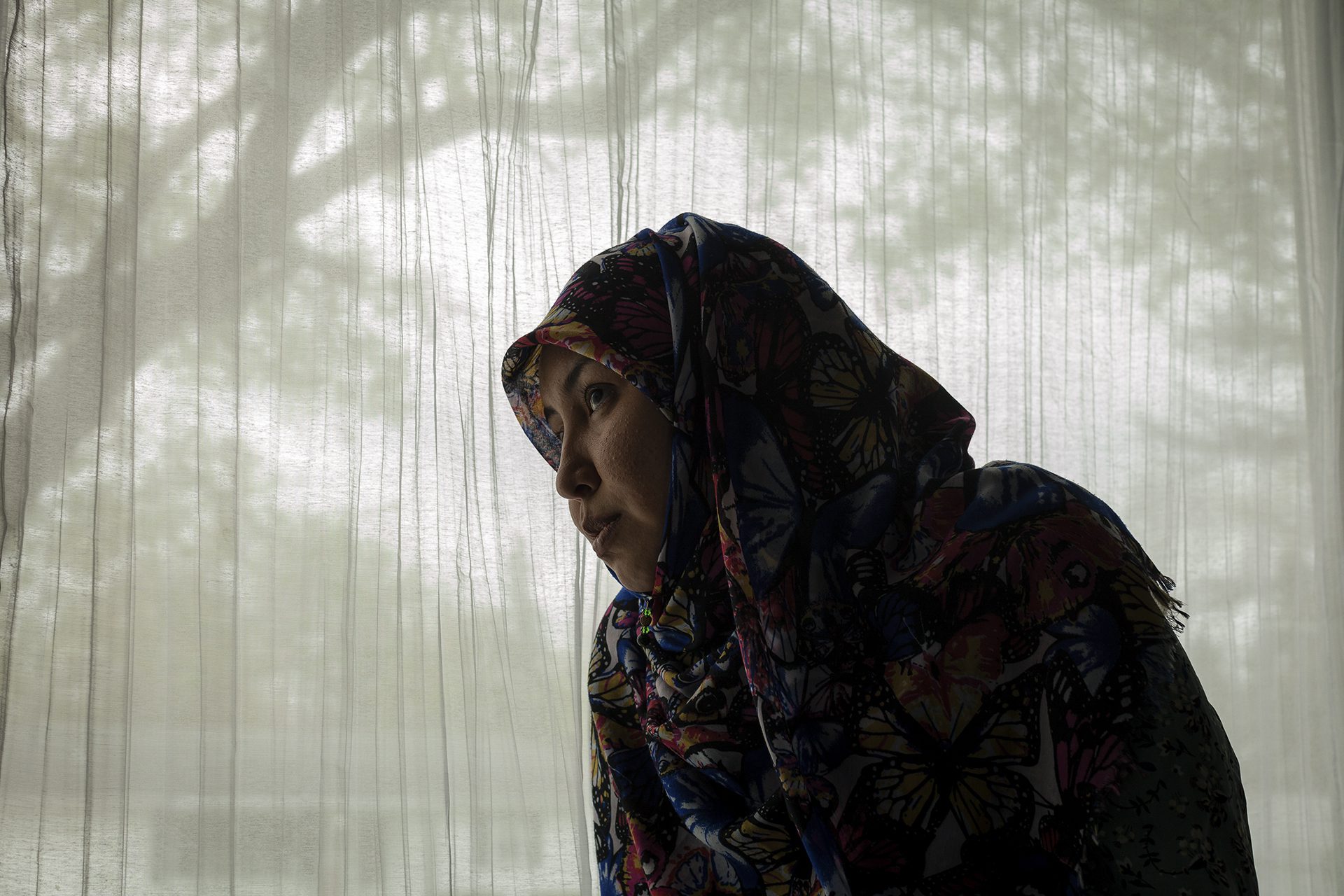 Michelle Kanaar/Borderless Magazine
Salima Mazari in her current home in the American Midwest, May 4, 2022. Mazari, a former Afghan district governor, continues to aid her people from abroad and connect them to resources.
Salima Mazari was one of just three women serving as a district governor in Afghanistan before the Taliban took over.
Want to receive stories like this in your inbox every week?
Sign up for our free newsletter.

Mazari grew up as a refugee in Iran, where she completed her education. She belongs to the Hazara ethnic minority that has been discriminated against for years because of their ethnicity and Shiite religion. After the collapse of the Afghan government in August 2021, Mazari migrated to the American Midwest with her husband and three children, where she continues to advocate for Afghans.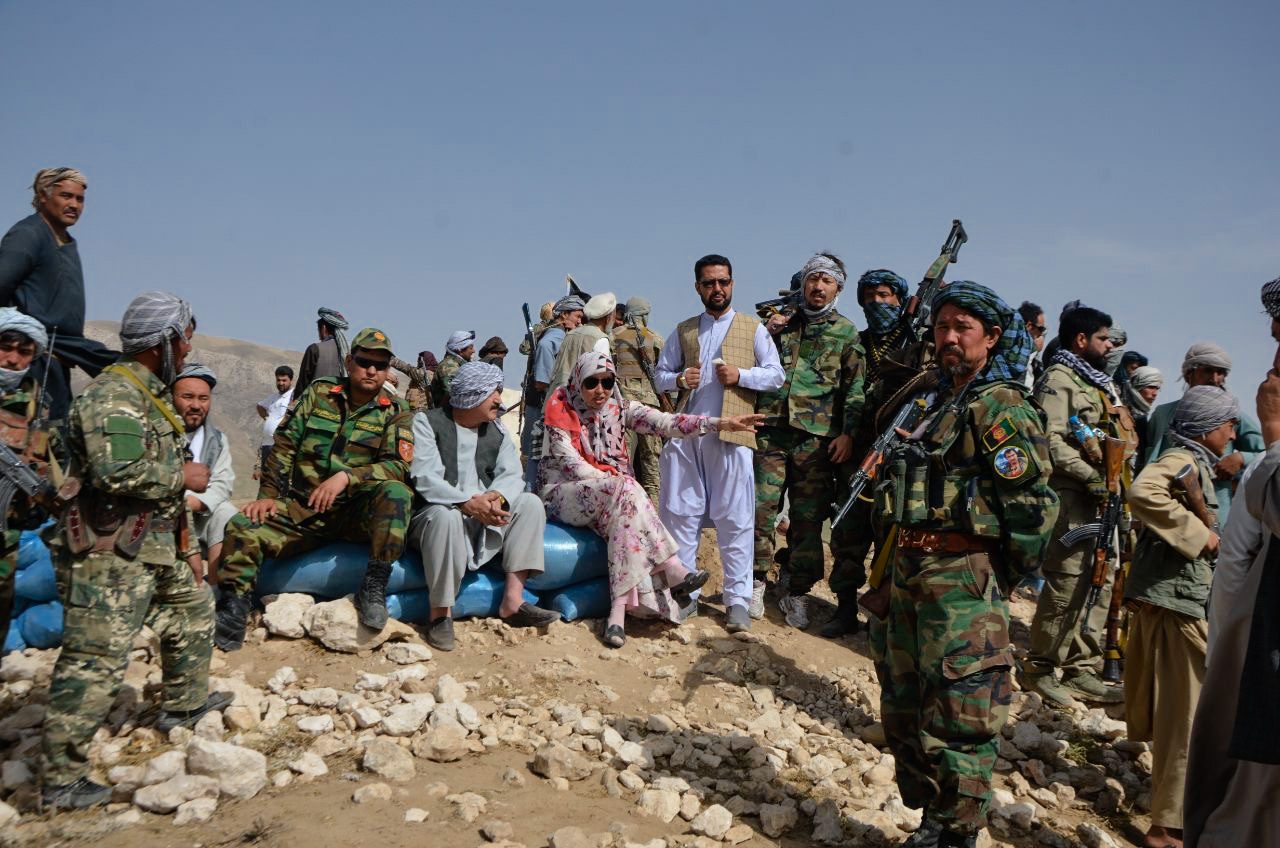 Photo courtesy of Salima Mazari
Borderless spoke with Mazari about her life in Afghanistan, the challenges she faced as district governor and her life in the United States.
I was born in Iran as a refugee and spent 30 years of my life there, living on a refugee card. In 2012, I decided to return to Afghanistan, to my father's hometown in the Chahar Kint district. My mother and my three children were with me, but my husband stayed in Iran because of his employment contract.
In the beginning, living in my father's hometown was very difficult. We did not even have basic facilities. The electricity turned on every other day for only an hour. We even waited for days to charge my cell phone. My mother used to prepare food for my family and children on a wood fire. I hand-washed clothes. It was as if we had returned to life a century ago. The winter in Chahar Kint is as cold as Chicago. But the heating was minimal.
The only thing that motivated me to live was the feeling of belonging to the land that was my homeland, and that no one called me an Afghan refugee anymore. This feeling was very awesome. Therefore, I ignored all the hardships and felt proud to live in my country with dignity.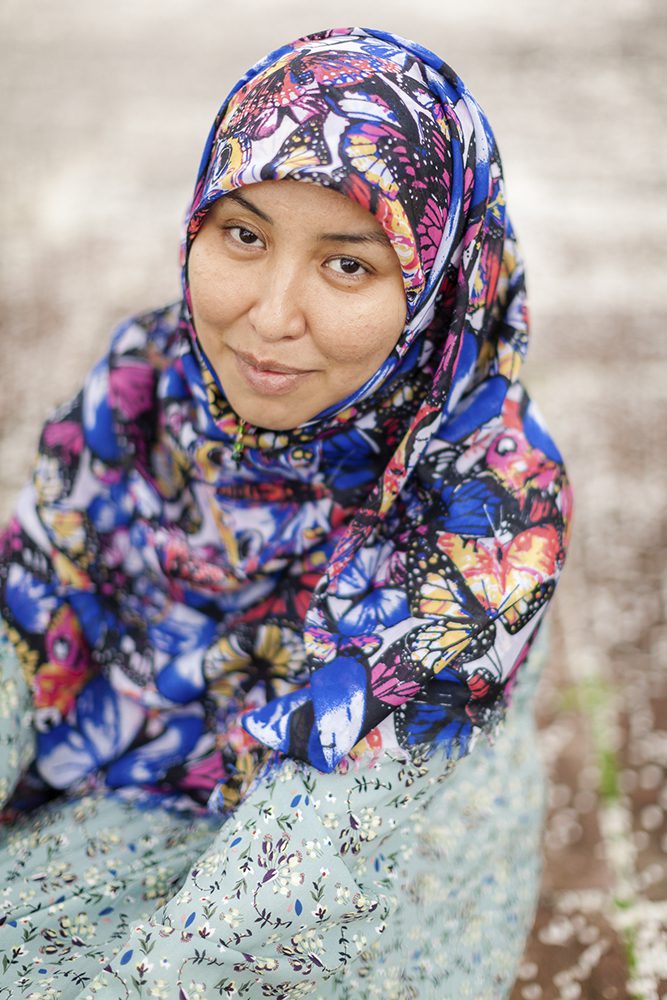 Michelle Kanaar/Borderless Magazine
I started my work with academic institutions in Mazar-e-Sharif, in northern Afghanistan. Life was slowly becoming normal and I was feeling better professionally. After three years, I lost my job, and I had to look for a new job. From my childhood, I loved working as a leader. This dream was always with me, and I achieved it when I became a district governor.
In Afghanistan, the appointment of senior government positions is usually based on the recommendations of ethnic leaders and with the consent of the Afghan president. But I did not have the support of any ethnic leader. I went to the tribal leaders for recommendations, but they did not support me. Finally, Sarwar Danish, Afghanistan's [former] second vice president, recommended my name, and I became the district governor.
In Afghanistan, jobs were divided on the basis of gender. The majority of high-ranking government positions go to men. In the last 20 years, despite many efforts to fight gender discrimination in Afghanistan, out of 375 districts, including mine, only three positions were held by women. It was taboo for women to work as district governors.
When I started working as the district governor, I was managing administrative work, providing services to the people and implementing development projects. But after a year, the situation in Chahar Kant became very insecure. The Taliban was trying to expand its control, and the sovereignty of the local government was in danger.
At the beginning, I asked the Taliban representatives to talk to us and resolve the issues. But the Taliban never believed in peace. I had to take up arms and stand up to the Taliban to defend the people. I fought alongside security forces for more than two years. War and violence are not things to be loved. But sometimes you need to fight. As a woman, I never wanted to go to war just to defend my people and my family. But there was no other way.
I knew the Taliban's strengths and weaknesses. The Taliban could not overthrow or seize power through war. Even if they fought for many years, they would not win. Unfortunately, the Afghan government led by former President Ashraf Ghani Ahmadzai handed over power to the Taliban due to them having the same ethnic ties. As a military commander who was on the battlefield against the Taliban, I know that the surrender of the regime to the Taliban systematically began a year ago, and this process continued gradually until it was completed on August 15, 2021.
""War and violence are not things to be loved... As a woman, I never wanted to go to war just to defend my people and my family. But there was no other way."
When Balkh province surrendered to the Taliban, I was at the office of Balkh Governor Mohammad Farhad Azimi for a meeting about the growing instability. Suddenly, the secretary general of Balkh entered the office and said that, at that moment, the army command and the Balkh National Directorate of Security had surrendered to the Taliban without any fighting or resistance. I jumped up and told the governor that it is over. The governor told me that we had no choice but to flee to Hairatan, the town on the Afghanistan-Uzbekistan border. My husband and I quickly ran out of the governor's office and headed toward our house in Mazar-e-Sharif. Meanwhile, I was trying to call the forces and tell them not to fight anymore. At first, my cell phone could not get a signal. Finally, my phone connected. My body was trembling with fear.
At that moment, I was just thinking about my children, whom I had sent to my sister's house in Kabul. I asked my husband what would happen to them if the Taliban killed me. When I arrived at my house in Mazar-e-Sharif, I took some of my important documents, and with the help of Azimi (the Balkh governor), we headed to Hairatan. We were accompanied by the convoy of Atta Mohammad Noor, the former governor of Balkh; Marshal Abdul Rashid Dostum, an ethnic Uzbek leader; and a number of lawmakers.
When we reached the border, the Uzbek border guards allowed Noor, Dostum, Azimi and the men to enter Uzbekistan. I was the only woman; they did not allow me to enter. I was left alone by the Amu Darya river and waited for hours for permission to enter Uzbekistan. But the wait was in vain. Disappointed and confused, I returned to Mazar-e-Sharif at night. I took shelter in the house of a relative in Mazar-e-Sharif and hid. Then I put on a burqa and took a cab to Kabul.
Michelle Kanaar/Borderless Magazine
As I approached the Taliban checkpoint, I felt devastated and thought I might be shot or captured. The Taliban had just taken over the regime – they could never imagine that their enemies and a wanted district governor could escape, under a burqa and in a city cab, right before their eyes. After five hours of travel, I arrived at my sister's house, hugged my children and breathed a sigh of relief. But our situation in Kabul was not good, and we were vulnerable, so I was constantly moving from one place to another.
Finally, on August 24, 2021, with the help of an Afghan journalist, a Canadian journalist and American soldiers, we evacuated from Afghanistan. My family and I were flown to Qatar on a military plane, and then we came to the United States.
I was in a military camp in Indiana for two months after I arrived in the United States. The situation there was very terrible. I felt insecure at every moment. In the camp, lots of people looked similar to the Taliban. They harassed everyone with their inhuman and misogynistic behavior. I was even not able to sleep at night due to fears and nightmares.
I decided to leave the camp without a sponsor and went to the house of a friend and lived with them for two months. At the same time, I was looking for a rental house. But because my family has six members, finding one was difficult. Eventually, I posted my bio on a rental house site, and the owner of the house where I currently live recognized me and rented the house to me. He is a very kind man and helped my family a lot.
The American people, especially our neighbors, are very kind and supportive and always try to help me. However, migration has its hardships and difficulties. I started from scratch here. Everything is new to me. My children got enrolled in school. They are very happy and say we will not return to Afghanistan. But I still live in the memory of Afghanistan, and I would like to return to my country and serve my people again.
I am not looking for a job here yet. I do not know what to do here because everything is new to me, and I do not know the language as well. Currently, only my husband works and arranges food for me and my children and pays the rent. I am still trying to help the people in Afghanistan. Because the situation there is really deplorable. People are starving.
So far, I have met with a number of human rights organizations, such as AusGhan Aid and the Vulnerable People Project, and asked them not to abandon the Afghan people. In addition, I meet with Afghan citizens living in various U.S. states to build movements and bring the voice of the Afghan people to world leaders. But I know that these efforts and struggles are not enough and more work needs to be done.
I think war is no longer the solution. We must take the path of dialogue and peace. This is the responsibility of every citizen of Afghanistan. We must save our country from this terrorist group. I know we have a long way to go. But we will win.
This series was made possible with support from the Crossroads Fund and PEN America. This series is available in English, Spanish, and Dari Persian. If you would like to republish this story, email info@borderlessmag.org.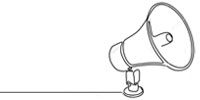 Bring power to immigrant voices!
Our work is made possible thanks to donations from people like you. Support high-quality reporting by making a tax-deductible donation today.