Chicago Black Pride
Check out a Brighton Park farmer's market, the International Festival of Life and more!
Want to receive stories like this in your inbox every week?
Sign up for our free newsletter.

Saturday, July 2 – 🏳️‍🌈 Join Chicago Black Pride for the Pride South Side 2022 event, which includes a bar, live music, food vendors and festival vibes. The event takes place from 12 noon to 5 p.m. at the DuSable Museum of African American History (740 East 56th Place).
Saturday July 2 to Monday July 4 –  🎶 The 29th Annual African/Caribbean International Festival of Life will take place from 2 to 10 p.m. at Chicago's Washington Park (5500 South Cottage Grove). The event includes 50 performers from across the African and Caribbean diaspora, as well as food, a beer garden, arts and crafts and more.
Sunday, July 3 – 🥕 The second Mercado Raíces del Sur farmer's market is open 11 a.m. to 3 p.m. in Brighton Park (2537 W 47th St). The event includes local vendors and a live painting event to benefit Casita Montessori, a new preschool.
Do you have an event that you'd like us to feature? Email us at i[email protected] and we'll try to include it in the future!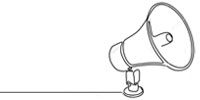 Bring power to immigrant voices!
Our work is made possible thanks to donations from people like you. Support high-quality reporting by making a tax-deductible donation today.