Farah Salem, "Untitled 6," from the Cornered series, 2016
A book talk on Chicago's Mexican American neighborhoods, a fundraiser to mark one year since the Atlanta spa shootings and more events
Want to receive this list in your inbox every week?
Sign up for our free newsletter.

Thursday, March 3 – 
 NIU's Latino Center hosts a virtual talk on Dr. Mike Amezcua's latest book, Making Mexican Chicago, at 6 p.m. Register here.
March 10–11 – 
 Check out News Product Alliance's Summit 2022 program featuring masterclasses, hands-on sessions and global discussions on journalism. Our executive director Nissa Rhee will be speaking on Thurs. March 10 at 4:30 p.m. about finding creative ways to work as a parent while caring for children during a pandemic. Learn more here.
Friday, March 11 – 
 HANA Center presents a virtual storytelling fundraiser honoring Asian American women one year after the Atlanta spa shootings. Featured panelists are HANA members and Cambodian and Korean Americans actively involved in social, racial and economic justice. Ticket purchases support the work of HANA Center; RSVP for the 6 p.m. event here.
March 3 – June 26 – 
 "Beautiful Diaspora/You Are Not the Lesser Part" is a new two-in-one photography exhibition that brings together the experiences of diverse Black and global artists of color. The show is hosted by Columbia College's Museum of Contemporary Photography (600 S. Michigan Ave.). Schedule your visit here.
Do you have an event that you'd like us to feature? Email us at info@borderlessmag.org and we'll try to include it in the future!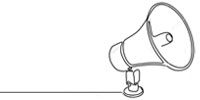 Bring power to immigrant voices!
Our work is made possible thanks to donations from people like you. Support high-quality reporting by making a tax-deductible donation today.