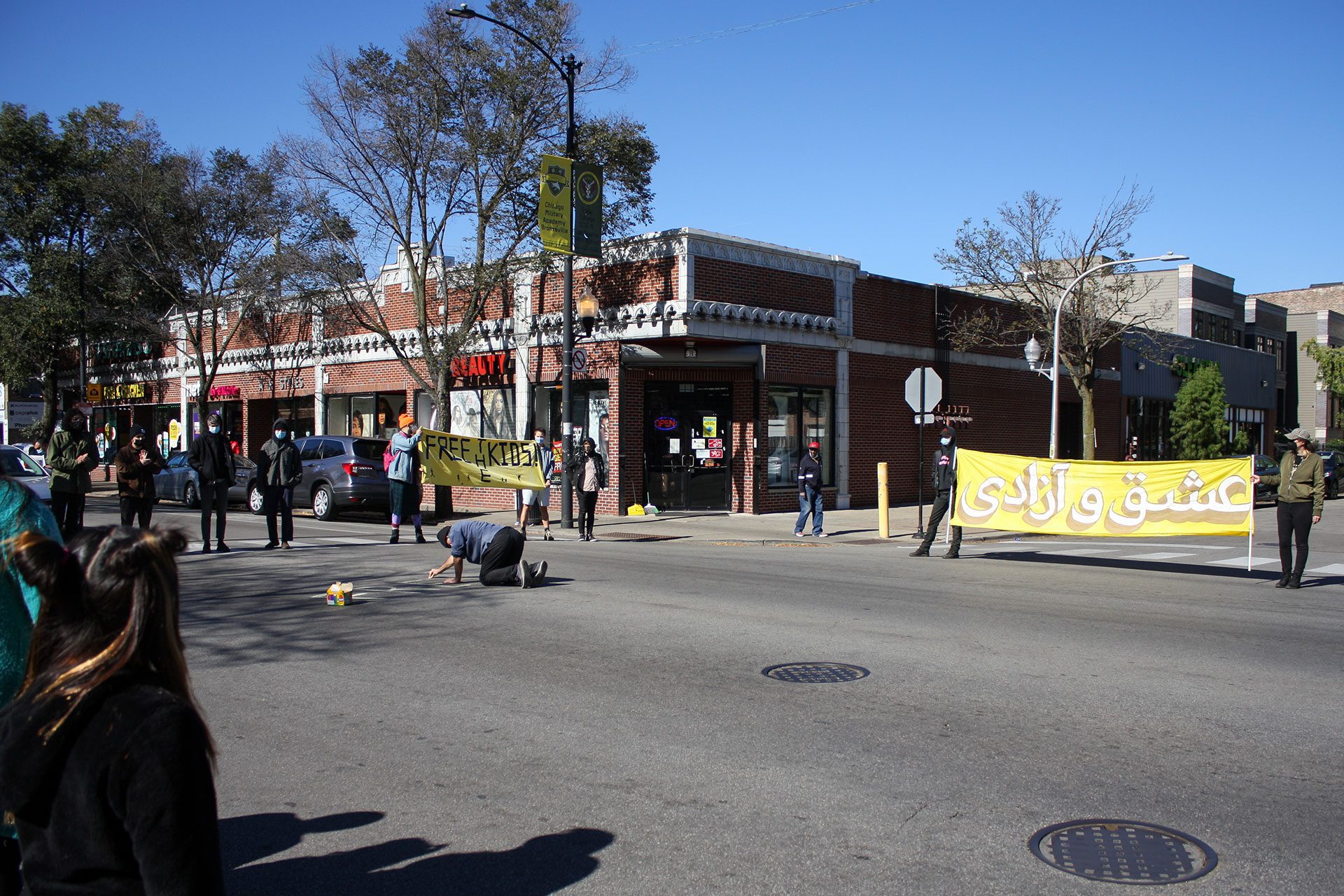 Photo by Chelsea Verstegen for Borderless Magazine
About 30 people gathered outside Heartland Alliance's Bronzeville facility for unaccompanied minors calling for its closure on Oct. 24, 2021 in Chicago, Ill.
Organizers are calling for alternatives to facilities for unaccompanied Afghan refugee children run by Chicago nonprofit Heartland Alliance.
On a recent Saturday, a group of 30 organizers stood in front of a Heartland Alliance facility for unaccompanied minors in Chicago's Bronzeville neighborhood shouting, "Free the kids!"
Want to receive stories like this in your inbox every week?
Sign up for our free newsletter.

"We're here to advocate for interrupting the separation process and disabling the policies and the rhetoric that justifies the capture of children," said Marta, a local organizer who helped plan the two-hour "Solidarity with Migrant Children" action in Bronzeville, and uses a pseudonym for her safety.
The protestors were calling for children to be released from facilities run by Heartland Alliance into the care of sponsors or families. The Chicago-based nonprofit — whose mission is to serve those who are homeless, living in poverty or seeking safety — receives unaccompanied children through a contract with the Department of Health and Human Services' Office of Refugee Resettlement. The children remain at the facilities, which ORR calls "shelters," while Heartland professionals work to reunify them with family members.
Representatives from Heartland Alliance say that their facilities are superior to state-run alternatives, providing essentials like a dedicated bed for each child, daily outdoor activity, weekly field trips, and healthcare and legal services for each child. But critics argue that these facilities are no different than detention centers or jails. While children are allowed visits from family members, they are not able to leave as they wish and must abide by fixed rules and schedules. According to the Heartland Alliance website, children spend an average of 50 days at their facilities, but some children have been known to stay for more than a year. This has led some immigrant advocates to argue that the best thing for unaccompanied immigrant children would be the closure of these facilities and an overhaul of the refugee housing system.
Photo by Chelsea Verstegen for Borderless Magazine
Calls for Heartland to free the children are not new, but they have amplified in recent weeks following the U.S. withdrawal from Afghanistan. The chaotic evacuation led to a global refugee crisis that has separated families, many of whom arrived stateside and were sent to military bases and other temporary facilities. Since August, over 900 Afghan children have come to the U.S. as unaccompanied minors. The Department of Health and Human Services says that a "vast majority" have been placed with sponsors, but 185 Afghan children are currently under government care. Seventy-three Afghan children are currently being housed across Heartland Alliance's four locations in Chicago, the most being housed by any single organization in the country.
"As long as there are children alone and seeking refuge in the U.S., we will help them," a representative for Heartland Alliance told Borderless Magazine in a statement. "Heartland is committed to ensuring that the children are safe and cared for as we navigate the country's dismantled and under-resourced system to support people seeking safety here."
Immigrant rights activists like those at the Bronzeville protest along with members of Chicago's Afghan community have raised concerns over the trauma that living in these facilities might cause.
"For immigrant children who've fled war, violence, and other harm, conditions of government custody and prolonged separation from family or community can exacerbate symptoms of trauma," said Noorjahan Akbar, a spokesperson for the Young Center for Immigrant Children's Rights. Akbar worked as a human rights advocate in her native Afghanistan before coming to the United States.
Photo by Chelsea Verstegen for Borderless Magazine
Ayesha T. Qazi-Lampert, a Chicago Public Schools teacher and member of the Afghan community, lives a few blocks away from Heartland's Bronzeville shelter. She said she was heartbroken when she learned that there were Afghan children in the facility facing mental health crises and that she wishes Heartland communicated with the local community about the challenges they were facing.
"I am part of a larger active Chicago Afghan community and we could have provided that immediate support," said Qazi-Lampert. "I am disappointed in the lack of communication with the public. Many of us from the Afghan diaspora live in Chicago and we are willing to help if we are aware of what is going on. I hope the shelter provides a space for our larger community to engage and help but most importantly essential high-quality services, therapy and support to the young children who are suffering in this facility."
The recent controversy over the Heartland facilities comes as Illinois is dramatically shifting how it works with the federal government's immigration enforcement and detention network. On August 2, 2021, Governor J.B. Pritzker signed into law the Illinois Way Forward Act, bringing an end to immigrant detention in the state. Among other provisions, jails can no longer enter into contracts with the U.S. government to hold immigrants. Immigrant detention centers in McHenry, Kankakee and Pulaski counties will effectively close on January 1, 2022. Heartland Alliance, as a nonprofit, can continue operating its facilities for immigrant children, however, following rules issued by the Department of Health and Human Services.
Heartland Alliance facilities is licensed to house up to 359 migrant youth in the Chicago area, but the sudden influx of Afghan children, combined with a lack of resources and an ecosystem battered by four years of cuts to refugee services under the Trump administration has overwhelmed Heartland employees.
Over the past several years, the nonprofit has come under fire for allegations of abuse and lax supervision. In 2018, ProPublica Illinois published a series of investigations including reports of sexual, physical and medical abuse, as well as accounts of employees threatening misbehaving children with delays to their immigration cases.
Photo by Chelsea Verstegen for Borderless Magazine
Though Heartland's internal investigation found no evidence supporting those claims, four of the nine locations shuttered in the months following the publication of the investigations. But challenges persist at the remaining locations. In April 2020, Heartland officials said that 42 immigrant children tested positive for COVID-19 at the Bronzeville location, which is the largest of its facilities. At the time, there were 69 children in their care across three facilities. According to ProPublica, the outbreak may have been the largest outbreak of COVID-19 at a detention center for migrant children.
Last month, the outlet published new accounts of inadequate care at Heartland's facilities pertaining to the Afghan children under their supervision. No employees at these facilities were able to speak Pashto or Dari, the childrens' primary languages. Additionally, there were reports of immigrant minors harming themselves or other children, threatening staff members and requiring psychiatric hospitalization.
In response to these allegations, lawmakers called for a federal investigation by the Department of Health and Human Services, improved mental health services and further information regarding how the Office of Refugee Resettlement ensures facilities have adequate resources.
"Afghan refugees should never have received such a traumatic reception in our nation," said U.S. Rep. Bobby Rush of Illinois' 1st congressional district. "These kinds of unwelcoming circumstances must come to a screeching halt."
Heartland Alliance released a statement in support of the lawmakers' intervention and explained that its lack of resources stemmed from the policies of the Trump administration. The nonprofit has since brought in 36 interpreters that speak Dari or Pashto.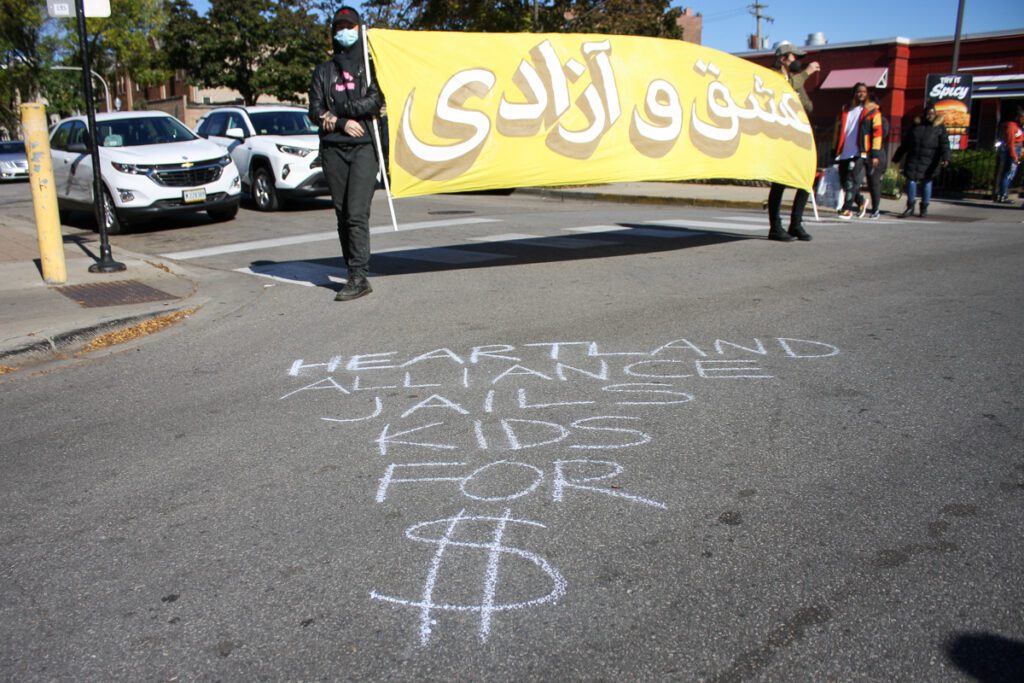 Photo by Chelsea Verstegen for Borderless Magazine
"It is important to note that our City and State has grossly inadequate capacity to provide mental health services for youth," the statement from Heartland read. "We have been working closely with City and State partners to remove significant systemic barriers to streamline access to psychiatric care for the youth in our care who are experiencing sad, profound urgent mental health needs."
Akbar, the spokesperson for the Young Center for Immigrant Children's Rights, stressed the importance of providing mindful care that caters to the youths' specific backgrounds, behaviors and abilities. The Young Center advocates for unaccompanied and separated immigrant youth through a team of lawyers, social workers, and bilingual volunteers.
"[Afghan children] require and deserve specialized services — not just in their language, but from experts in providing culturally competent, trauma-informed care," she told Borderless Magazine. "In fact, all children need this."
Heartland's staff remains adamant that they are doing their best under current circumstances to meet the needs of children. But in these last few months, they have often faced unprecedented challenges.
"In my 27 years of doing social services, the journey of this population of children is drastically unreal," Vanessa Igess, a program director for the International Children's Reception Center at Heartland Human Care Services, told Borderless Magazine. "We have children from India who took nine months on a journey to get here, and they face many different dangers. And still, it's not as traumatizing as this group of children who were swept up."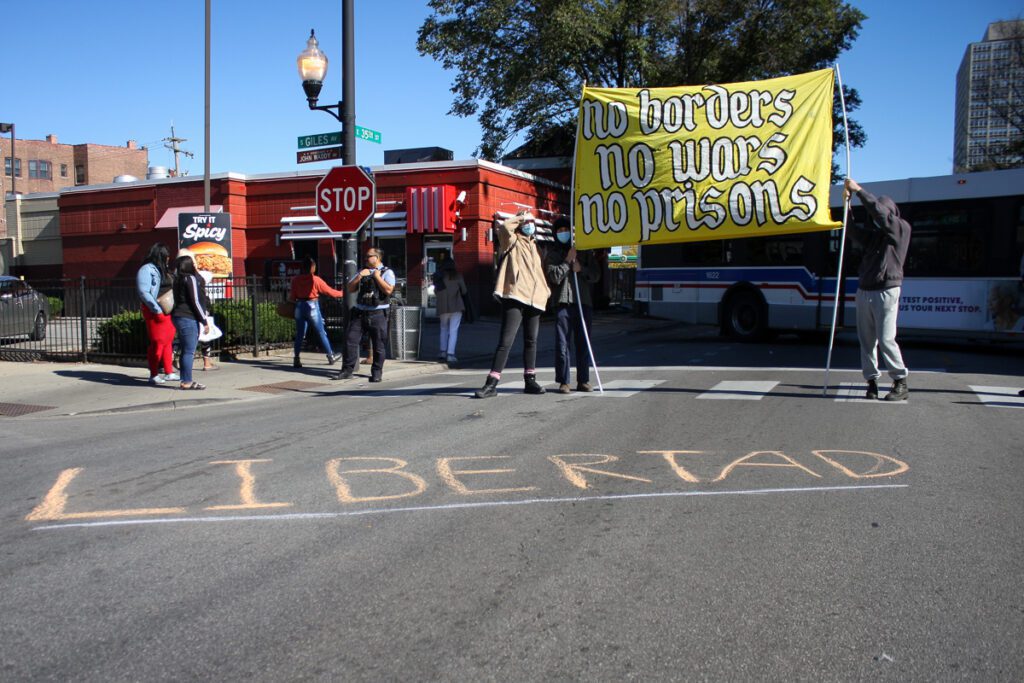 Photo by Chelsea Verstegen for Borderless Magazine
Dawnya Underwood, senior deputy director with Heartland Human Care Services, added: "If you can only imagine being removed from your home today without being able to grab anything that's personal to you, anything that supports you or comforts you . . . you can only imagine what that trauma is like."
Underwood went on to question what alternatives exist for caring for the Afghan refugee children. "If not us, then who?" she said.
Still, facilities in other states and countries providing emergency assistance to Afghan youth migrants are not reporting the same issues as those seen at Heartland. A facility in Michigan that is housing 50 Afghan minors has one interpreter in every cottage across campus who can speak either Pashto, Dari or both languages.
In Canada, unaccompanied migrant children are given housing and a designated representative to advocate for each child, along with an immigration lawyer to assist with their asylum cases.
For the Young Center's Akbar, the key to ensuring that the needs of Afghan children are met is not "marshalling resources to provide 'more' care to children in custody."
Rather, she would prefer to see organizations prioritize children's "quick reunification with family — in days, not months — providing them with holistic services in the community.
"Children who have no family with whom they can safely reunify have just as great a need to leave government custody, and they deserve the opportunity to find refuge in a network of diverse, welcoming, and culturally competent homes," she added. "That is a network we must start building today."
Diane Bou Khalil contributed to reporting.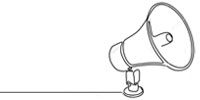 Bring power to immigrant voices!
Our work is made possible thanks to donations from people like you. Support high-quality reporting by making a tax-deductible donation today.