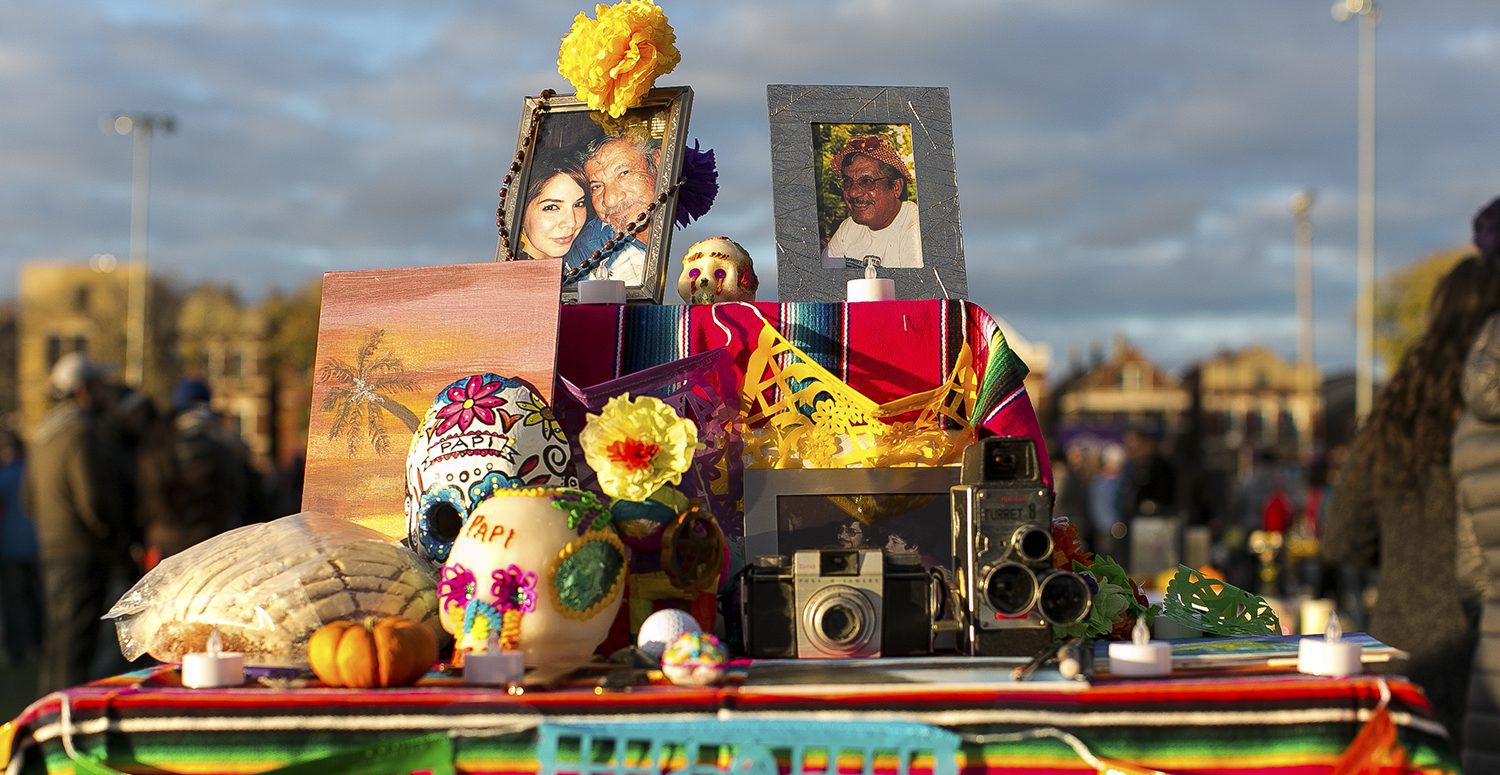 Photo by Michelle Kanaar
Ofrendas at the National Museum of Mexican Art on Oct. 30, 2016 in Chicago, Ill.
Help advocate for a path to citizenship, visit an installation of ofrendas and go "trunk-or-treating" on the Southeast Side!
Want to receive stories like this in your inbox every week?
Sign up for our free newsletter.

Thursday, Oct. 28 – Join the Illinois Coalition for Immigrant and Refugee Rights from 6 p.m. onwards at Federal Plaza (219 S. Dearborn) for a candlelit vigil in support of a pathway to citizenship. Organizers are calling on Sen. Dick Durbin to ensure that undocumented immigrants have the broadest path possible to legal status.
Friday, Oct. 29 –  Global Lunchbook, a weekly forum organized by Weinberg College Center for International & Area Studies, is hosting poet, novelist and scholar Chris Abani to discuss his memoir. In "The Face: Cartography of the Void," Abani meditates on his childhood in Afikpo, Nigeria and his identity as someone of mixed heritage.
Saturday, Oct. 30 – For Día de los Muertos, the National Museum of Mexican Art (1852 W. 19th St.)  has created an illuminated installation of ofrendas honoring people in the U.S. and Mexico who died from COVID-19. Join community members for musical performances, art activities and more. 
Saturday, Oct. 30–  It's Halloween weekend! Put on your costume and attend a Trunk-or-Treat at Bessemer Park (8930 S. Muskegon), where cars will be decorated and loaded with candy. The event is free to attend, but you can also register your car for $10 here!
Do you have an event that you'd like us to feature? Email us at [email protected] and we'll try to include it in the future!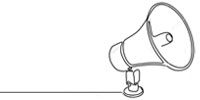 Bring power to immigrant voices!
Our work is made possible thanks to donations from people like you. Support high-quality reporting by making a tax-deductible donation today.