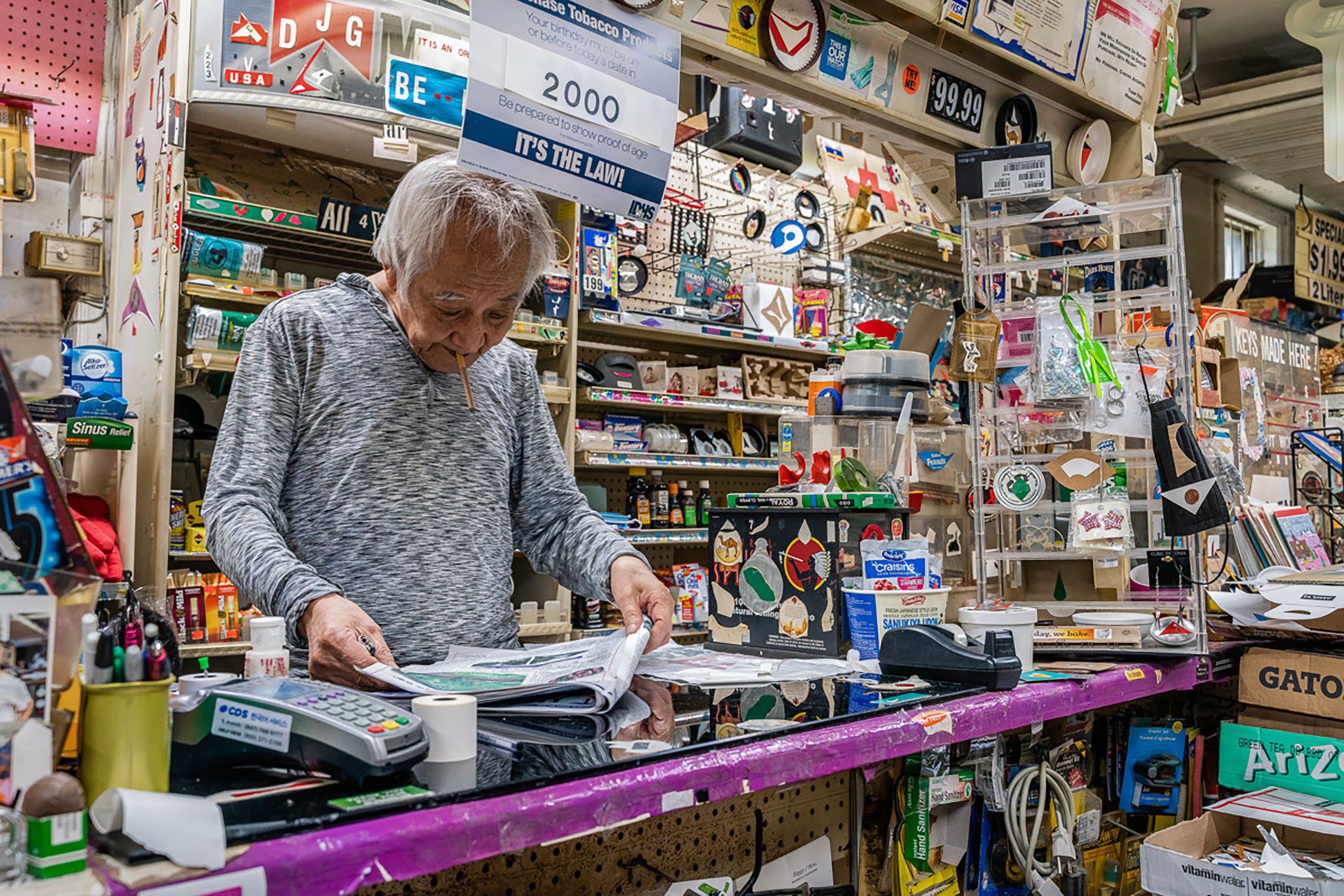 Thomas Kong, owner of Kim's Corner Food, at 1371 W. Estes Ave., at his convenience store on Aug. 7, 2021 in Chicago, Ill.
North Korea-born Thomas Kong immigrated to the U.S. for opportunity. Now, he has a distinct profession: convenience store owner and artist.
From a distance, Kim's Corner Food, at 1371 W. Estes Ave. in Rogers Park, resembles an average convenience store. But as you get closer, you begin to make out the small cardboard collages in the window where there should be ads for soda and cookies.
Want to receive stories like this in your inbox every week?
Sign up for our free newsletter.

Each artwork was made by the store's owner, Thomas Kong, who from 8 a.m. to 8 p.m. daily can be found standing by his cash register with a pair of scissors, glue, tape and fresh sheets of construction paper. The shelves around him are stocked with the expected — cigarettes, drinks, toilet paper — but each shelf is also covered with Kong's colorful collages, which he assembles using the material he knows best: packaging scraps scavenged from styrofoam containers to snack wrappers to soda can boxes.
Kong, 71, opened the store 15 years ago as his latest entrepreneurial foray. Born in North Korea, he came to Chicago in 1977 to pursue economic opportunities and never left. He and his wife raised their family here: Their son, now 41, works as a radiologist in San Diego and has four children of his own. In recent years, Kong has also been enjoying increasing recognition for his art, which has been exhibited in local galleries including 062 in Bridgeport and the Hyde Park Art Center. In 2015, the Rogers Park Business Alliance sponsored a public mural across from Kong's store, painted by local artists, that depicts his collages.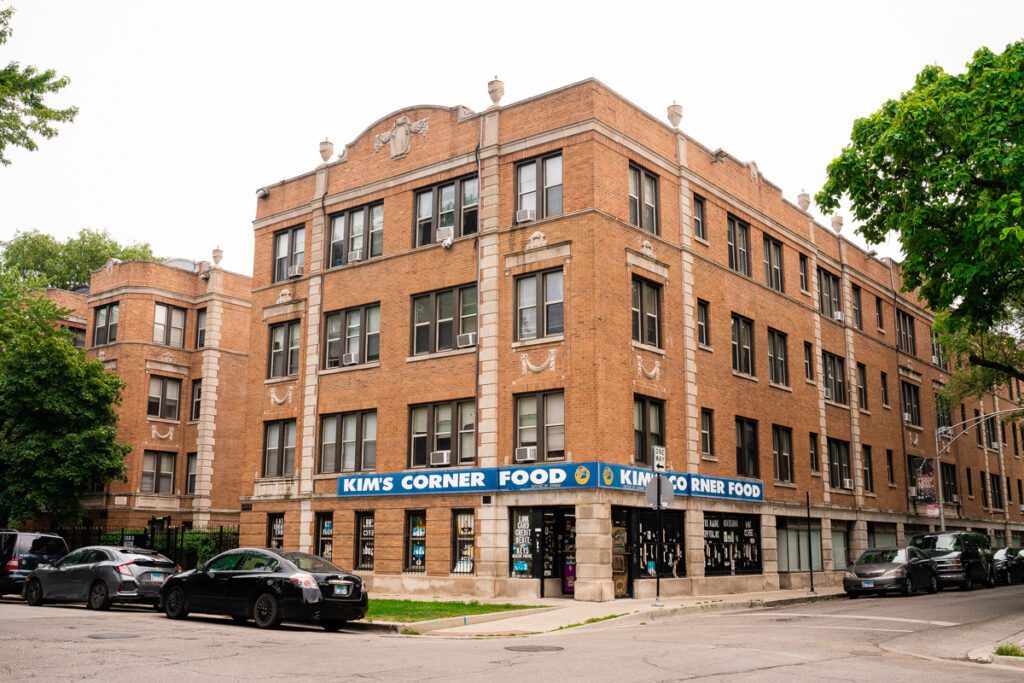 Photo by Camilla Forte/Borderless Magazine
Borderless Magazine spoke with the artist and business owner about his background and journey into art-making.
I was born on January 16, 1950 in North Korea, just northwest of Seoul past the 38th parallel in Hwanghae Province. We had a lot of land at the time, and my parents were growing all the crops. Then my father was kidnapped by North Korean communists in the village. They killed him and notified us to pick up his body. My mother buried him in North Korea.
When I was six months old, my mother, five older sisters and I took a small rowboat and escaped to Deokjeokdo, a small island in the Yellow Sea. That was around June 1950, right as the Korean War was starting. My mother said we could go back after three days, but we spent three years on the island. Then we sailed over to the port of Incheon, about 20 miles west of Seoul. We didn't know anyone in South Korea. We didn't have any relatives. We had to start all over.
One thing I liked in my childhood was paper folding — origami — and making paper airplanes. But I never had art in school. I went to middle school and high school in Incheon, then Sogang University in Seoul to study English literature. I liked English, that's all.
Photo by Camilla Forte/Borderless Magazine
After university, I worked for a Korean airline for three-and-a-half years, in the marketing department. Then I came to Chicago in 1977 at the invitation of my youngest sister, who was a nurse and had come here three years earlier. My mother and I came on a family visa. The economy in Korea was very bad at the time, and America was very dream worthy to me. I decided this when I was 27 years old. So, yes, I came for the dream.
But I didn't know what I wanted to do. There were, of course, language barriers. I was very disappointed in myself because I majored in English, but I couldn't speak any words at the beginning. It took me six months to hear and understand people speaking properly before I actually started speaking.
When I came here, the Korean community was quite large, about 20,000 people. I didn't spend much time with them. I just worked every day and spent nights at the bar. I worked at a gas station, then I opened a shoe repair shop in Hammond, Indiana. I opened more shoe repair shops in Skokie, then I bought a small liquor store, sold it, and opened another liquor store, a bigger one, in Burbank. I ran it for 15 years then sold it. So I bought a house and bought a dry cleaner shop in Streamwood. I came back to Chicago and started this business in 2006. It was owned by a Korean person — Kim, a young fellow, and I just used the name.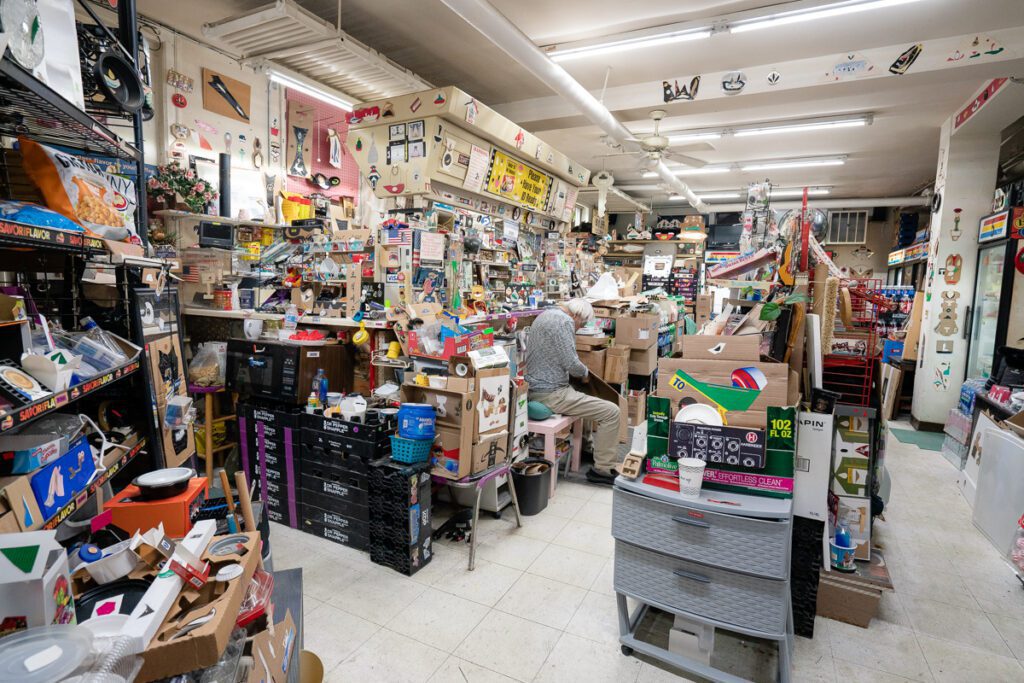 Photo by Camilla Forte/Borderless Magazine
About seven years ago, I was cleaning the shelves and realized they were kind of rough. I had an idea to lay something on them, like nice paper. I started laying all kinds of packages down, cutting them, and covering the shelves. I put all the merchandise on them, and it looked nicer than before. I thought it was decoration, interior design. It looked good. Then I had an idea to cut different paper shapes and use different colors, and I started putting them on the windows, the walls, outdoors, and the store looked a little better. The customers said it looked nice. They said it was beautiful, kind of unusual.
I now make 10 to 15 pieces a day, depending on the size and materials. A few materials are from the store, like cigar packaging, black plastic bags, empty boxes. I also use a lot of material from the garbage or leaves from the trees. When I touch the material, I see its shape and color, and then I think about what kind of image goes in the center. I put it together — I start with something small like a piece of chocolate wrapper or a coin.
Now people in the neighborhood, from the clinic, from the Roman Susan gallery, come and ask me what I need, and they bring it for me.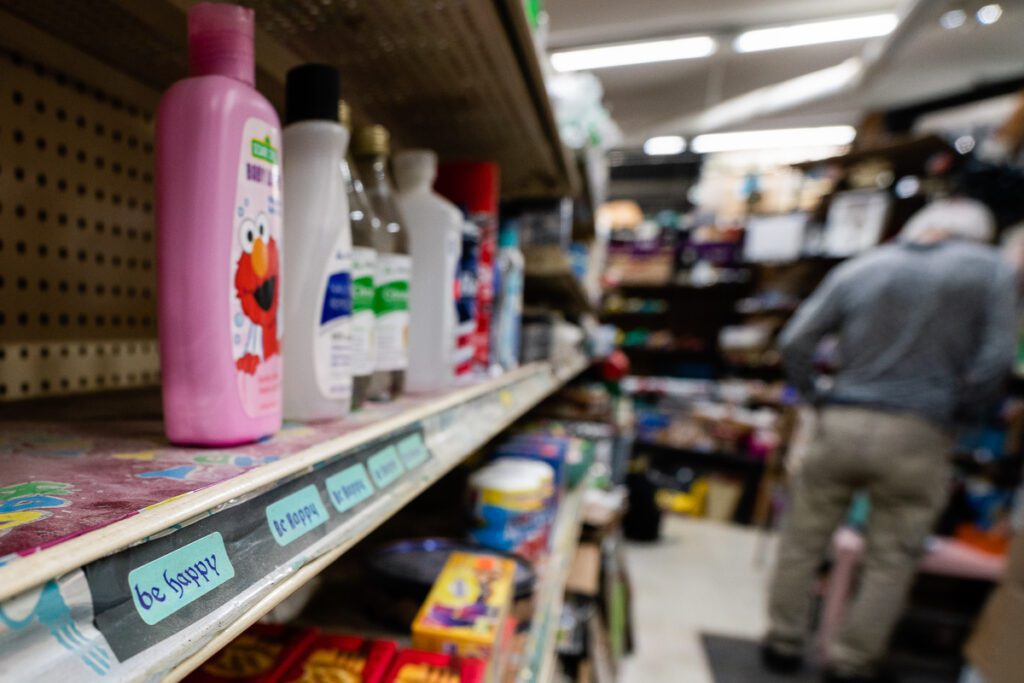 Photo by Camilla Forte/Borderless Magazine
One idea I had was to put the words "Be happy" on every piece of work to give people a different feeling. You've got to be happy. It applies to everybody, to their heart.
"Be happy" comes from the Bible. I received Jesus in 1993. It was kind of a bad time in my life, and I had a bad backache. One of my senior friends from high school who was living in Chicago asked me to go with him to a three-day religious retreat in Los Angeles. The speaker was a small Korean lady with a voice that was very strong and powerful through all the classes, and she prayed for all of us — 400 people at a Holiday Inn. I never knew about the Bible or God's will, but after the sessions, I would pray. And on the last day I was healed of my heavy aches. I started watching VHS tapes of her preaching.
Nowadays after work I go home, have dinner, listen to some Christian broadcasting and read the Bible.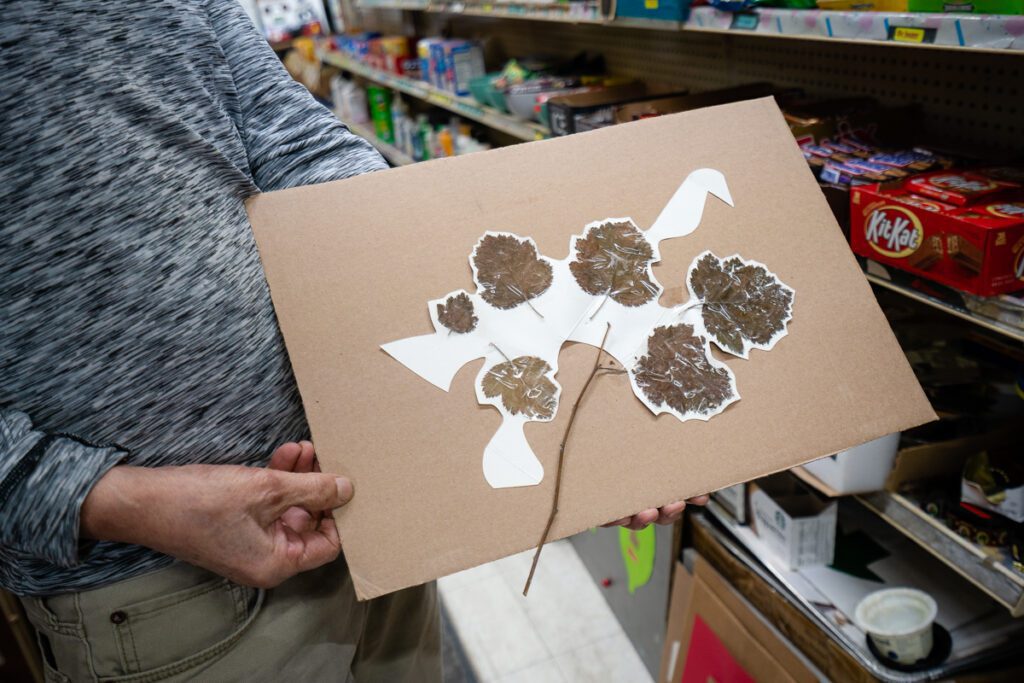 Photo by Camilla Forte/Borderless Magazine
With the pandemic, business in the store went down by half, maybe even less than half. I had unemployment benefits from the state, and I'm also receiving Social Security. I just pay bills, rent, that's all. Business is a little better now, but not by much. I have applied for rent help but did not hear anything back yet. I don't worry about it.
I have some income, a little money, from my artwork too. I had exhibition sales from small and middle-sized galleries. Some weeks ago, I went to the [art shop] Buddy at the Chicago Cultural Center, where I have some pieces. Someone there knew me. I thought, "Wow, I'm famous. You know me . . . . How?"
I make art, first of all, for passing the time. But after I finish one piece, it also fills me with completion. So I just do it.
They call me an artist, so I know I'm an artist now.
Thomas' works are available for purchase at his store and online at 062 gallery or Buddy.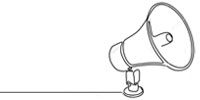 Bring power to immigrant voices!
Our work is made possible thanks to donations from people like you. Support high-quality reporting by making a tax-deductible donation today.