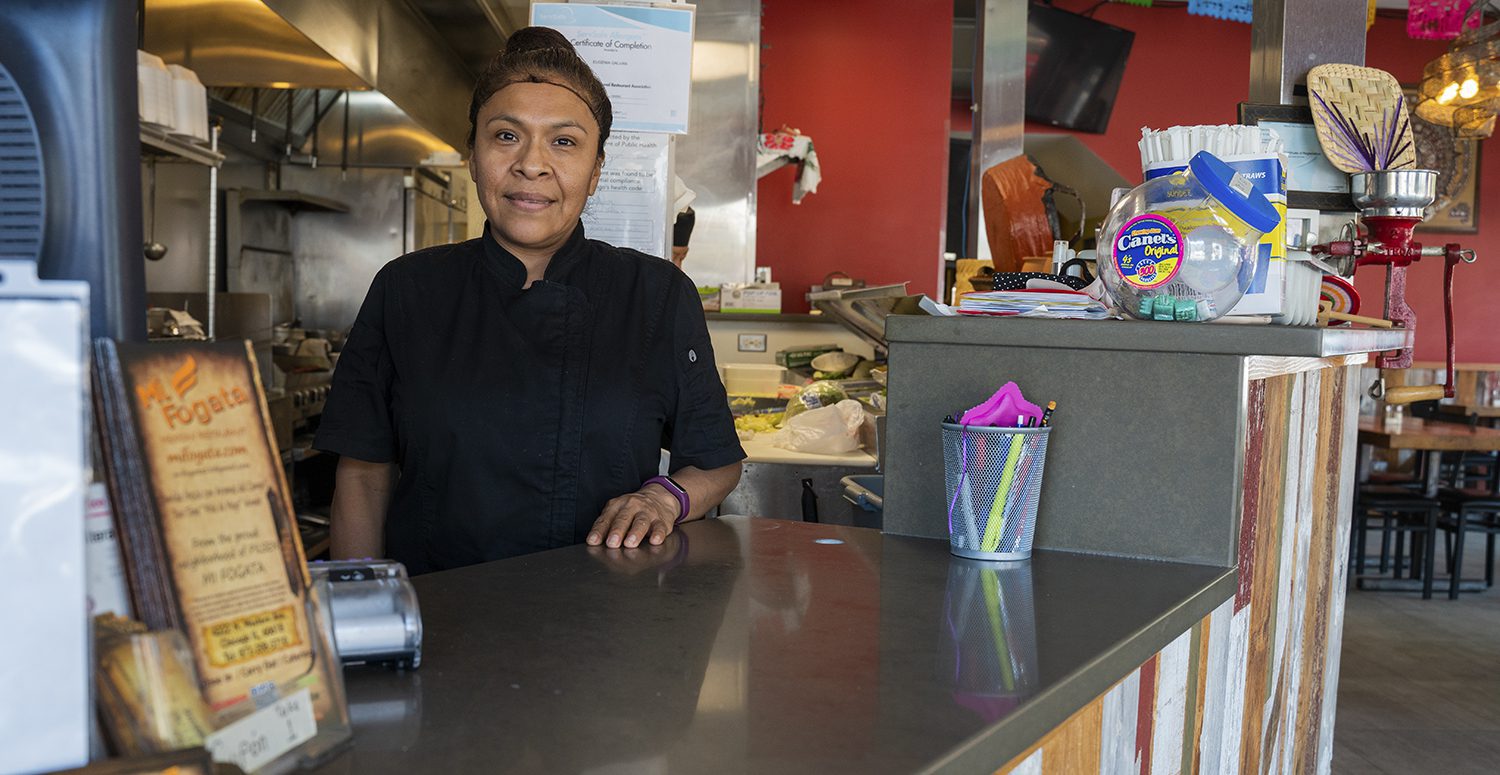 Photo by Camilla Forte/Borderless Magazine
Eugenia Galvan, the owner of Mi Fogata, at her North Center neighborhood restaurant in Chicago, Ill. on Aug. 2, 2021. Galvan opened the restaurant in 2018.
Mi Fogata: An award-winning Mexican restaurant owner is weathering the COVID pandemic with support from Chicagoans in North Center and beyond.
Pilsen residents don't need to go far to find a delicious Mexican restaurant. So the fact that many travel 10 miles north to eat at Mi Fogata, in the Chicago neighborhood of North Center, is an indicator that the restaurant is something special.
If that's not enough to convince you, then know that the restaurant's mole recipe won first place in Pilsen's Mole de Mayo contest in 2009 and 2012.
Want to receive stories like this in your inbox every week?
Sign up for our free newsletter.

At the time, owner Eugenia Galvan was running Fogata Village, which she operated in Pilsen with her ex-husband for 15 years. When they closed it in 2018, she opened Mi Fogata on her own, forced to relocate to North Center due to the growing gentrification in Pilsen.
Mi Fogata serves traditional food from Guerrero like cecina (salted beef) and the regional mole, as well as national Mexican favorites like tacos and fajitas.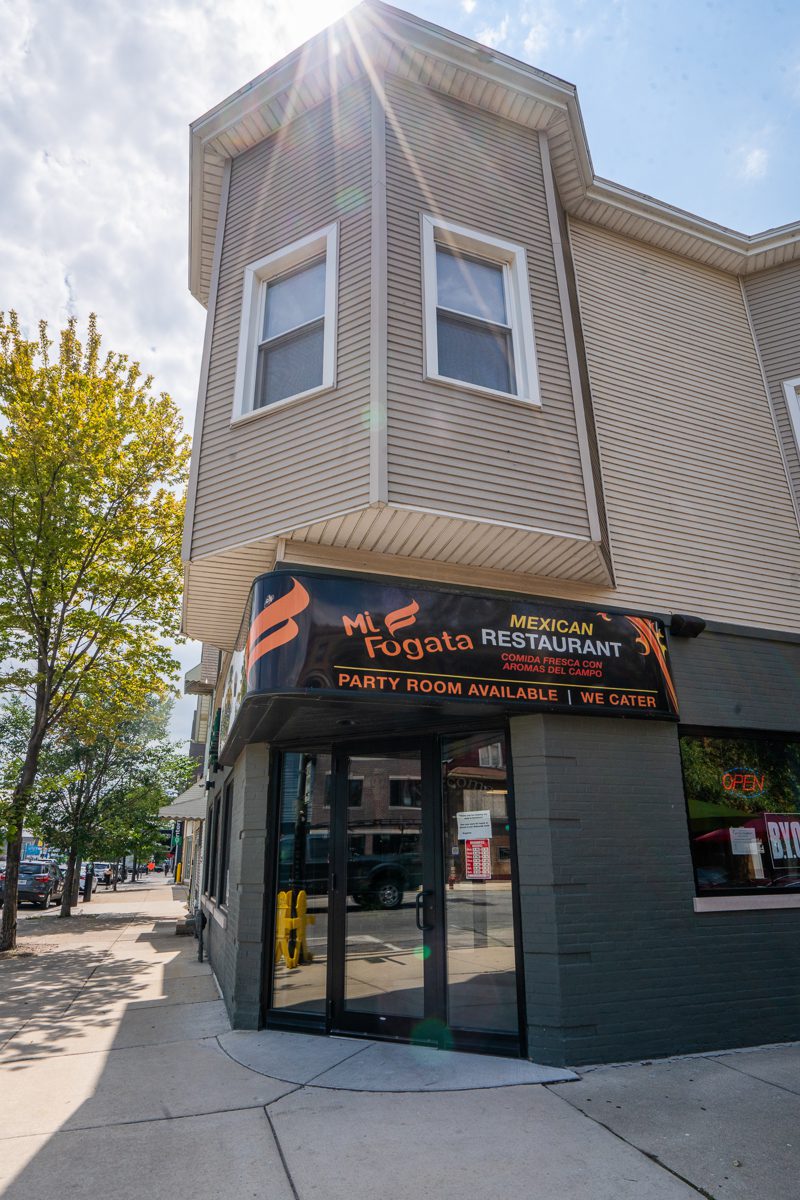 Photo by Camilla Forte/Borderless Magazine
The restaurant survived 2020, a year that saw the temporary or permanent closure of 110,000 restaurants nationwide, according to a National Restaurant Association report published in 2021. But the Paycheck Protection Program, Chicago Hospitality Grant and other government funding has run out for Galvan, and the community help she receives isn't enough to keep the restaurant open for long. In the meantime, Galvan hopes more customers will begin dining at the restaurant.
As part of our series on how immigrant restaurants have survived the pandemic, Borderless Magazine spoke with Galvan about her experience.
We started Fogata Village in 2003. My ex-husband cooked, and I was the waitress. The people liked the food and, eventually, we had 25 people working for us. But then relationship problems began.
After my ex-husband left the business, I stayed alone, but then the rent prices started going up. The owner told me he was going to remodel the building, so I started looking for another restaurant, and that's how we ended up here.
I learned how to cook. I told myself, "The food is from Guerrero — where both of us were from." So I came here with the same menu. Many people who knew me came to support me.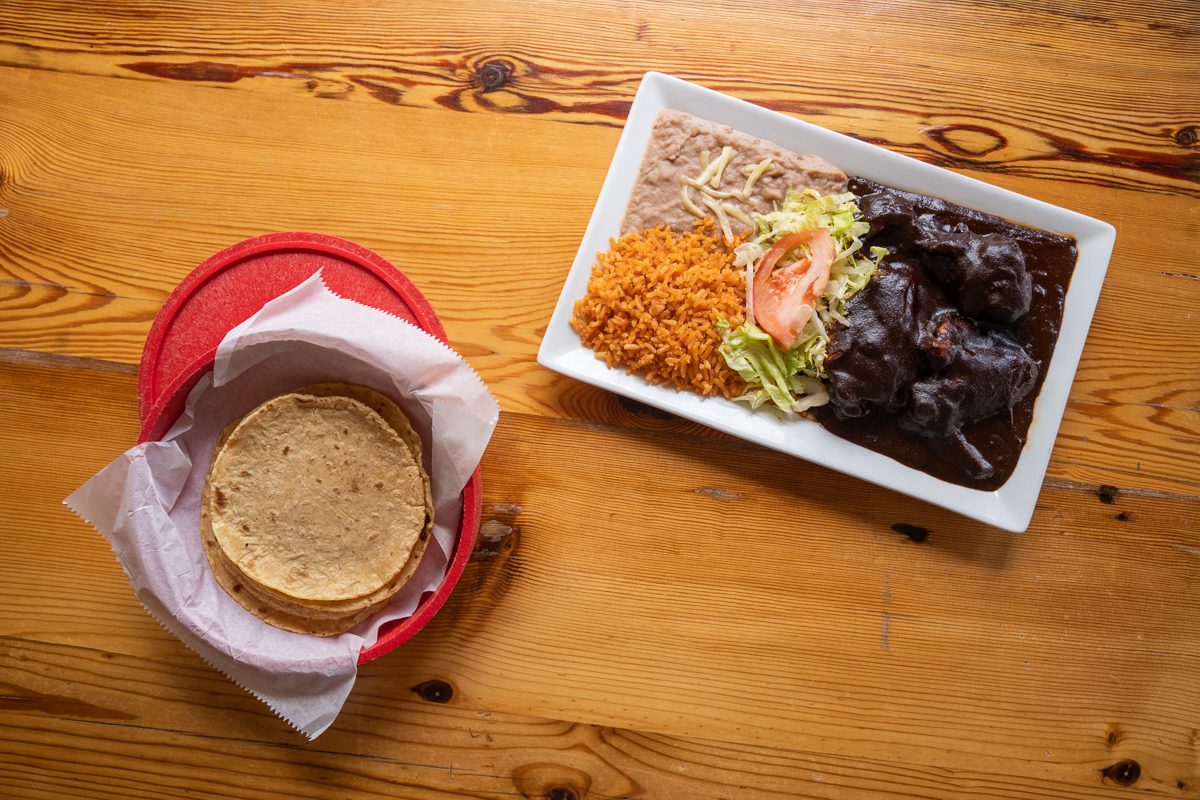 Photo by Camilla Forte/Borderless Magazine
I have two chefs and a waitress from Pilsen. I have another person who prepares meat using a special recipe that I don't know. Now there are two full-time workers and two part-time workers. We began in 2018, and that year was great. But then came the pandemic.
When Chicago said restaurants had to close, I remained open for one month for to-go orders, but there wasn't a lot of business. Many people came here for take-out, but then I started to worry because there was less business but still rent to pay. I spoke with the building owner and at first he told me, "Don't worry, everywhere is like that, we will see what happens."
I didn't pay rent for one month. The next two months, the owner said, "Pay what you can." But after that he told me, "You owe a lot," so I applied for every grant. I received a lot of notifications saying the restaurant wasn't selected for a grant, and I was sad. I said, "How is it possible that they left all the money to big corporations, and they didn't help us?"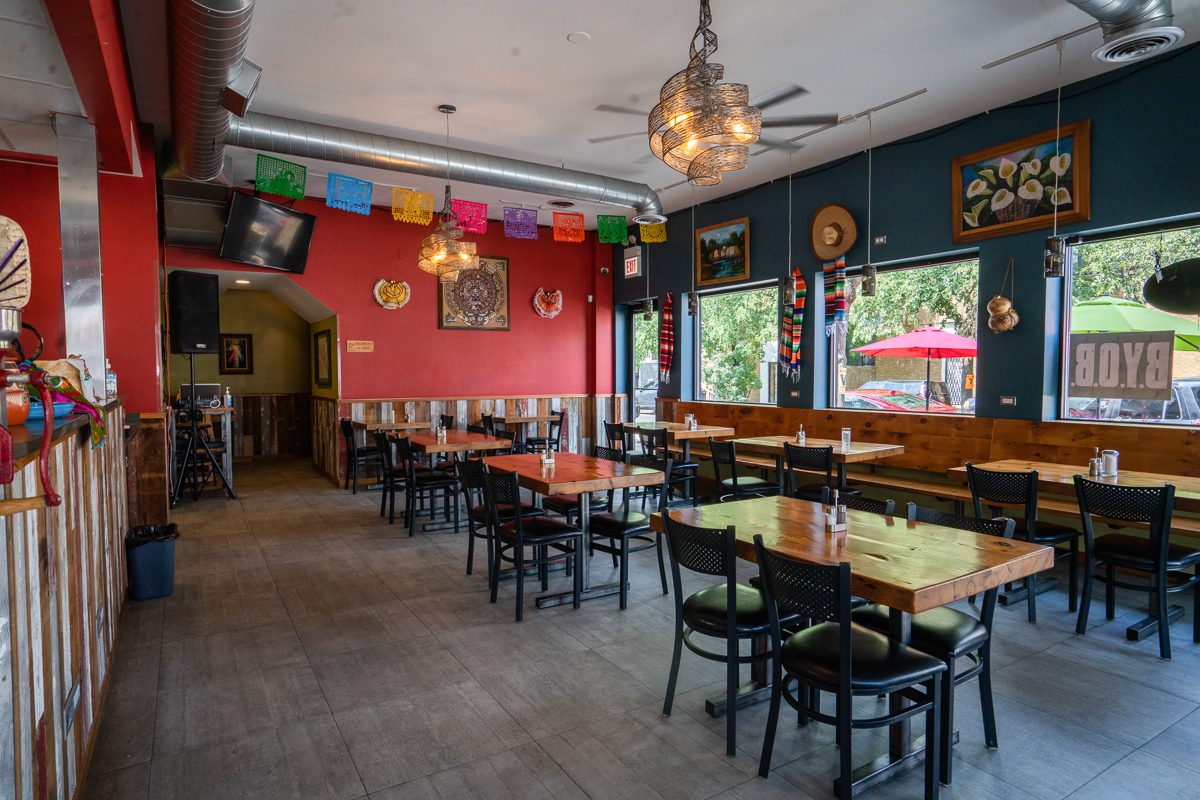 Photo by Camilla Forte/Borderless Magazine
I applied to the PPP and they gave me the first and second round of funding. All of the applications were in English. But I can only read and speak a little English, and my partner is American, so I've been practicing a lot.
The Small Business Administration gave me $1,000. They gave $3,000 to other places, but only $1,000 to me. Four months ago I received an email from SBA saying I can apply for the rest of the money. They said, "Review the map before applying." And I'm in the area that doesn't qualify. According to the census, this is a higher-income area. But that's not just [fair] — they should see my sales.
The city gave us $10,000 in December 2020 [through the Chicago Hospitality Grant Program]. I paid the rent off, but the amount ran out in March. I thought it was going to last me longer.
I said to myself, "Now, I'm going to take out my savings." But my mom told me that wouldn't be good for business.
Now, some days there are more people; other days, no. But it improved 25 percent from May to July.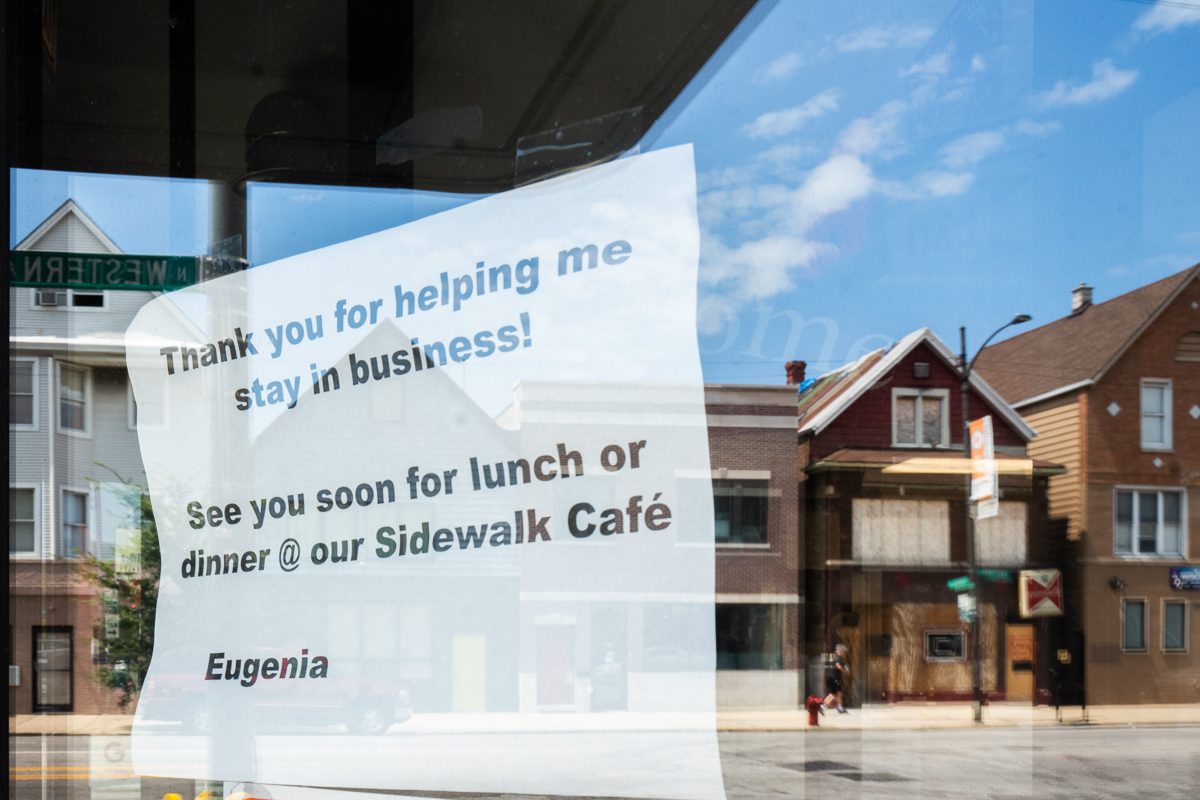 Photo by Camilla Forte/Borderless Magazine
I have nearby clients and neighbors that come once a week. A lot of my friends help me. I have a dear friend that lives with his wife and two kids who has helped me a lot with posts on Facebook. She asks me to take photos and she circulates the posts on Facebook. She pays for advertising. She comes by to check up on me.
I've had my menu for three years. When I moved, I had the same menu prices as I did in Pilsen. Salaries are going up, so I just adjusted the prices. We will see what happens.
The other thing is I don't have liquor. When the pandemic began, we were trying to apply for a liquor license. [The process] stopped because everything closed. I tried on the internet, but they never responded. I don't know if that would help because it's a bigger expense — it costs $4,400. I'm debating that now, but I'm going to begin the application soon.
I said in April I would close in six months if business doesn't improve. But my opinion changed in May because business was improving.
In the first year, we had a lot of people. We had parties in the back room and people out front. When we recover, I hope there will be many people again.
We have delicious chilaquiles, and people ask for enchiladas and mole a lot. We have our own salsa made with jalapeño and our own breakfast recipes. The restaurant looks so nice when there are a lot of people eating.
I feel very content when people like it and leave their plates empty.
This story was reported with help from the Metro Media Lab, a project of the Medill School at Northwestern University aimed at strengthening journalism in Chicago. It is funded by the Robert R. McCormick Foundation.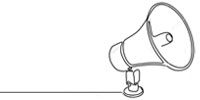 Bring power to immigrant voices!
Our work is made possible thanks to donations from people like you. Support high-quality reporting by making a tax-deductible donation today.