The former South Shore High School, 7627 S. Constance Ave. Credit: Maxwell Evans / Block Club Chicago
The plan comes after the city's short-notice rollout of a migrant shelter in neighboring Woodlawn sparked months of outrage. Officials will host a meeting on the plan Thursday.
This story was originally published in Block Club Chicago, a nonprofit newsroom focused on Chicago's neighborhoods. Sign up for its free daily newsletter.
SOUTH SHORE — City officials want to shelter migrants at the old South Shore High School building amid a "humanitarian crisis" that's pushed Chicago's shelter system to its limits.
Mayor Lori Lightfoot's office will host a meeting 6 p.m. Thursday at the former high school, 7627 S. Constance Ave., to discuss housing asylum seekers at the property. To register to attend the meeting, click here.
The meeting is scheduled just days after Lightfoot wrote Texas Gov. Greg Abbott and criticized Abbott's plan to resume busing migrants to Chicago this week.
Lightfoot spokesperson Cesar Rodriguez and Ald. Michelle Harris (8th) declined to comment Monday on plans for the old South Shore High School.
Want to receive stories like this in your inbox every week?
Sign up for our free newsletter.

Rodriguez did not answer when asked whether the city is committed to opening a shelter at the former high school, nor how feedback from this week's meeting would inform the city's plans.
Rodriguez instead texted Block Club a statement late Monday which broadly praised the city's work to "connect new arrivals with assistance and support."
"We don't have any details to share at this time," Rodriguez said three days before the scheduled meeting.
"We will continue collaborating with community-based organizations and local and community leaders to support those in need while also addressing the concerns of the local communities."
Harris instructed her staff to refer questions about the shelter plans to the Mayor's Office, as it's "their meeting" and not the alderperson's, a staffer told Block Club Monday afternoon.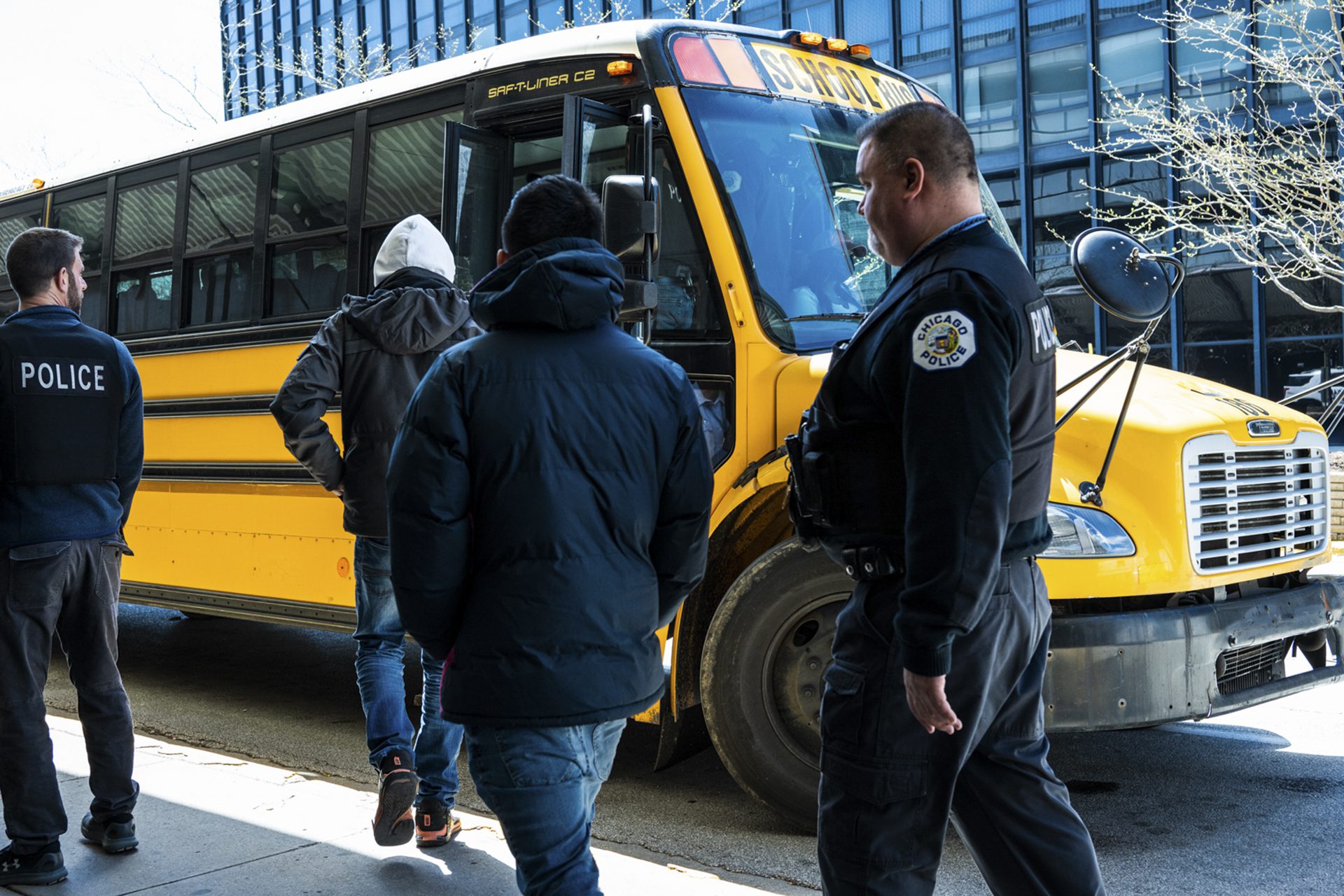 Colin Boyle/Block Club Chicago
The Police Department signed a lease to operate a temporary police professional development center at the former high school for at least two years, officials announced in 2020.
The school building was vacant from 2014 — when students moved into South Shore International College Preparatory High School — until the police training center opened.
Rodriguez did not answer questions about whether the training center is still in operation, why the former school is suitable for a shelter or what other South Shore properties have been identified as potential shelter locations, if any.
The Lightfoot administration's short-notice rollout of a migrant shelter in neighboring Woodlawn sparked months of outrage, as well as community organizing to ensure asylum seekers had the resources they need as they moved into the neighborhood.
City officials last fall denied their intent to open a shelter at the old Wadsworth elementary school, then "blindsided" neighbors by confirming shelter plans in December.
Woodlawn residents criticized city leaders for sharing details only once the Wadsworth shelter was a "done deal." Lightfoot's family and support services commissioner apologized to neighbors for the shelter rollout, saying it "caused a lot of confusion," though the mayor denied there was "any lack of transparency."
Abbott, a Republican, began bussing asylum seekers and other migrants to Democrat-led cities on Aug. 31 to protest federal immigration policies. Since then, officials in Texas and other states — including Colorado, which has a Democratic governor — have sent more than 8,000 migrants to Chicago.
Texas will resume busing migrants to Chicago this week, Lightfoot said. The mayor blasted Abbott's actions as "inhumane and dangerous," as Chicago is unable to help the new arrivals, she said.
"We simply have no more shelters, spaces or resources to accommodate an increase of individuals at this level, with little coordination or care, that does not pose a risk to them or others," Lightfoot wrote to Abbott. "To tell them to go to Chicago or to inhumanely bus them here is an inviable and misleading choice."
Many migrants have come to the United States from Venezuela, which has struggled with political and economic upheaval. Some migrants have been isolated from basic resources like housing, food and jobs during their rapid relocation to Chicago upon arriving to the U.S.
Some migrants have stayed at Chicago police stations in recent weeks, while others slept last week at O'Hare Airport after a San Antonio shelter gave them one-way plane tickets.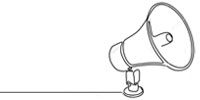 Bring power to immigrant voices!
Our work is made possible thanks to donations from people like you. Support high-quality reporting by making a tax-deductible donation today.