Michelle Kanaar/Borderless Magazine
Humboldt Park Solidarity Network operates out of Casa Hernandez, located at 3519 W. North Ave. Chicago, Ill. They are open Mondays 4–8 p.m. and Saturdays 2–5 p.m. and offer free food, clothing and other essentials.
From coat drives to free stores to resale shops, here are places to get inexpensive or free coats and jackets in the Chicago area.
With cold weather around the corner, organizations around Chicago are giving out warm coats and jackets to those in need.
Borderless Magazine compiled a list of where to get free or inexpensive winter coats in the Chicago area. Want to help? Check out our list of coat drives and places that accept coat donations.
This list will be updated weekly throughout this fall and winter.
Get Borderless in your inbox
Sign up for our free newsletter. Each Thursday we share ways to support immigrant organizations and stories about our communities.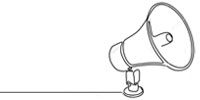 Bring power to immigrant voices!
Our work is made possible thanks to donations from people like you. Support high-quality reporting by making a tax-deductible donation today.