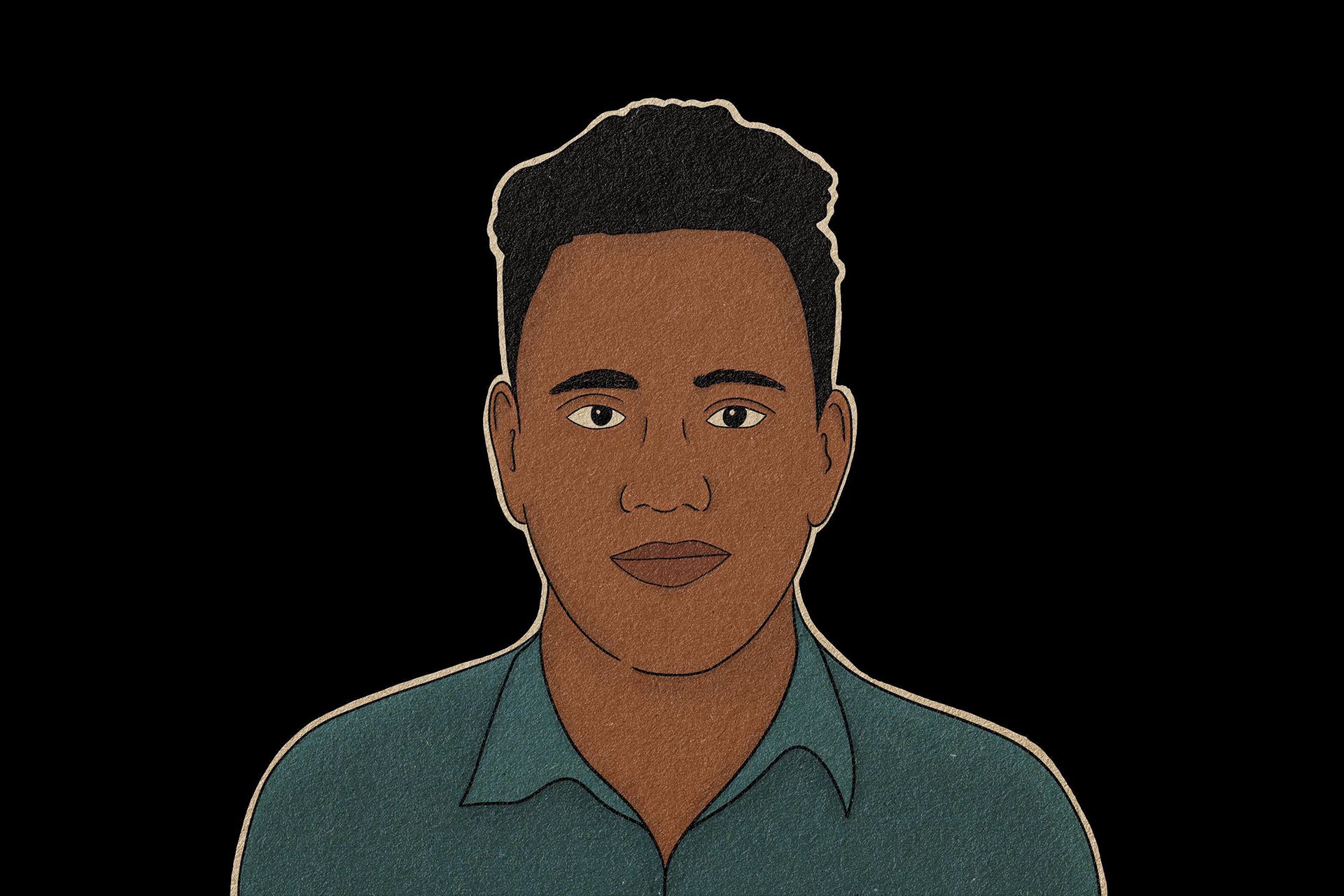 Illustration courtesy of Organized Communities Against Deportation
Al-Amin Porosh has helped fellow detainees navigate an opaque immigrant detention system – and built a community behind bars.
When Illinois decided to shut down its immigrant detention centers earlier this year, advocacy groups and attorneys were left scrambling to find clients who had been abruptly transferred to jails and private detention centers across the country.
At the McHenry County jail in suburban Chicago, Al-Amin Porosh, a 25-year-old immigrant from Bangladesh, proved to be a lifeline for information.
Want to receive stories like this in your inbox every week?
Sign up for our free newsletter.

"There was no communication from [Immigration and Customs Enforcement]," said Karina Solano, a deportation defense coordinator at Organized Communities Against Deportations.  "He was instrumental in organizing. It was really important for us to be able to connect with the people inside and their families on the outside to coordinate."
His efforts highlight the many challenges facing people caught in the world's largest immigrant detention system, a largely opaque network of local jails and private prisons spread across the United States. Close to 23,000 immigrants are detained by ICE today. Nearly 70% of these immigrants have no criminal record – not even a traffic violation – and they include many people seeking safety in the United States like Porosh.
Immigrants detained together often don't speak the same language and are frequently transferred between detention centers, making the coordination of resources and protesting dangerous conditions in detention – like freezing temperatures and poor sanitation – extremely difficult.
But despite facing uncertainty around his own asylum request and the threat of deportation, fellow detainees say Porosh built a community behind bars.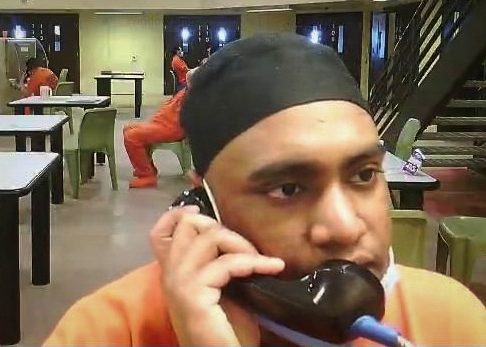 Photo courtesy of Organized Communities Against Deportation
"He's somebody you would run to when you're stuck," said Amadi, a 28-year-old West African immigrant who asked to use a pseudonym in this story because of his pending immigration case.
Amadi said he owed his recent release from immigrant detention to Porosh, who introduced him to the advocates who helped him get released.
"Imagine if I had not met him," Amadi said.
'A Committed Organizer'
Porosh came to the United States in March 2021 and has been in detention ever since. He left Bangladesh in 2015, and after spending years in Malaysia he decided to come to the United States. When he arrived at the Chicago O'Hare International Airport, he was arrested by ICE and was immediately sent to the McHenry County jail in Woodstock, 60 miles northwest of Chicago.
Porosh and his lawyer, Marwa Jumma, declined to comment on why he fled Bangladesh, citing his asylum case and a deportation order.
In an online petition for his release, OCAD describes Porosh as a "committed organizer and service worker," who at the age of 16 was "persecuted, threatened, and physically harmed as a result of his political activism" in a student-led movement in Bangladesh to promote democracy.
"I came to this country to save my life, to get a better life, and then I can help people," Porosh said during a phone call with Borderless.
Read More of Our Coverage
After Porosh's asylum request was denied by an immigration judge last June, he was placed under deportation. His attorney has filed an appeal with the U.S. Court of Appeals for the Seventh Circuit, which is still pending.
His experience seeking asylum is not unusual.
As of mid-July, 22,886 immigrants were detained by ICE and U.S. Customs and Border Protection nationwide and an additional 296,250 immigrants were being monitored through ICE's Alternatives to Detention programs. In the 2021 fiscal year, as many as 63% of asylum cases were denied, according to TRAC, a nonpartisan data-gathering organization at Syracuse University. That compares to a peak denial rate of 71% during the Trump Administration.
Many immigrants also face long waits in detention. According to the U.S. Citizenship and Immigration Services, a decision should be made on an asylum application within 180 days of filing. But an analysis by TRAC last year of asylum cases filed in court since 2001 found that more than 667,000 asylum seekers are still waiting for a hearing on their case. The current wait time for the completion of an asylum case is nearly four and a half years.
So far, Porosh has spent more than 16 months in immigrant detention at jails in four different states, after being denied release under supervision four times. Jumma said the decisions were issued without explanation from the court.
The time Porosh has spent in detention awaiting asylum in the United States is similar to the length of a jail sentence for a felony conviction, said Jumma.
"He has no criminal history whatsoever. He is not a threat to the community," Jumma said. "He is a person of moral character, an honest person helping others."
Creating A Network of Support
Alex Ortiz, a 27-year-old immigrant from Mexico, spent three months with Porosh at the McHenry County jail. Their cells were not far from each other, and the two became friends.
He recalled a night when he, Porosh and an elderly detainee were asked to clean their sections of the block. Porosh rushed to finish cleaning his section so that he could do the older person's area in time.
"He's not just saying he wants to help," said Ortiz. "He's actually helping, and I think that's remarkable."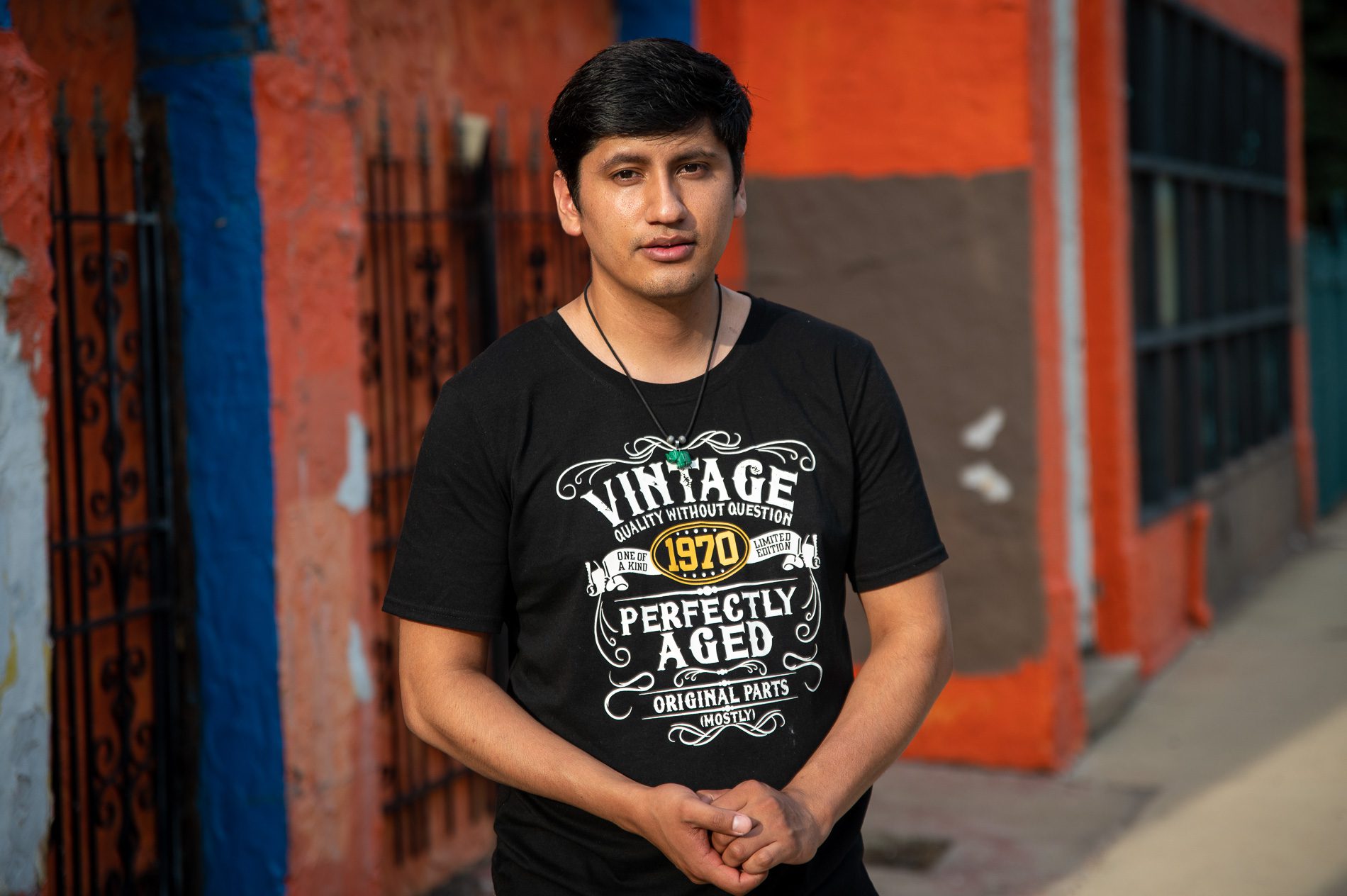 Jonathan Aguilar/Borderless Magazine
After Illinois changed its law so that county jails could no longer hold immigrants for ICE, Porosh reached out to other immigrants and connected them with organizers like OCAD's Solano, who could pass on information to immigrants' families and provide resources like legal assistance. When people were placed in solitary confinement, he alerted advocates so they could keep track of those who they had not heard from.
Porosh is frequently in touch with them about detainees who need help, Solano said. Even in the wake of almost getting deported last June, Porosh called her to help a Guatemalan detainee, whose case was to be reviewed, find housing for after their release.
He also created a "network of support inside," according to OCAD, leading some detainees to be more involved and vocal about the conditions of their detention. That included a collective letter* protesting conditions at the McHenry County jail signed by 30 people last winter.
"We have all been detained for too long without being allowed to see a judge, due process," according to the letter, which cited issues like, "freezing" temperatures in cells and poor food quality and medical care. "They are playing Russian roulette with the lives of ICE detainees."
The letter also protested a practice of quarantining healthy detainees in their cells during the pandemic, isolation that had negative impacts on people's mental and physical health, according to the letter.
"It just goes to show the power of connecting to one another and working together, even when you're in absolute solitary confinement," Solano said.
Porosh, who worked in the kitchen at the McHenry jail, sent all of his meager earnings to his parents and younger sister in Bangladesh. His asylum case and his family's situation weighed heavily on him. Wanting to cheer him up, Ortiz and other detainees would chip in every Friday to buy him one of his favorite foods: plain cheese pizza.
"Those were the moments where we could really see him laugh and be a bit more relaxed," Ortiz said.
'If I Help People, It's Not For Me'
Whether or not Porosh can stay in the United States remains unclear.
Last June, he was placed under deportation proceedings and transferred from the McHenry jail to the Prairieland Detention Center in Alvarado, Texas. Illinois's 9th district U.S. Rep. Jan Schakowsky then intervened to freeze his deportation, pending a decision from the court. With the closure of detention centers in Illinois, Porosh was brought back to the Kay County jail in Newkirk, Oklahoma, where he turned 25 last month.
"I didn't do anything for my birthday, because I'm in jail," Porosh said. "I don't care about that now. I just need a good life."
Porosh said he came to the U.S. because of threats to his life and to help his family back home. When he's released, he wants to find work that will allow him to give back to the community.
"Some [people] think when I help, maybe I'll get benefits. I just help because I read the Quran," Porosh said. "I know one day I'll be dead, so if I help people, it's not for me."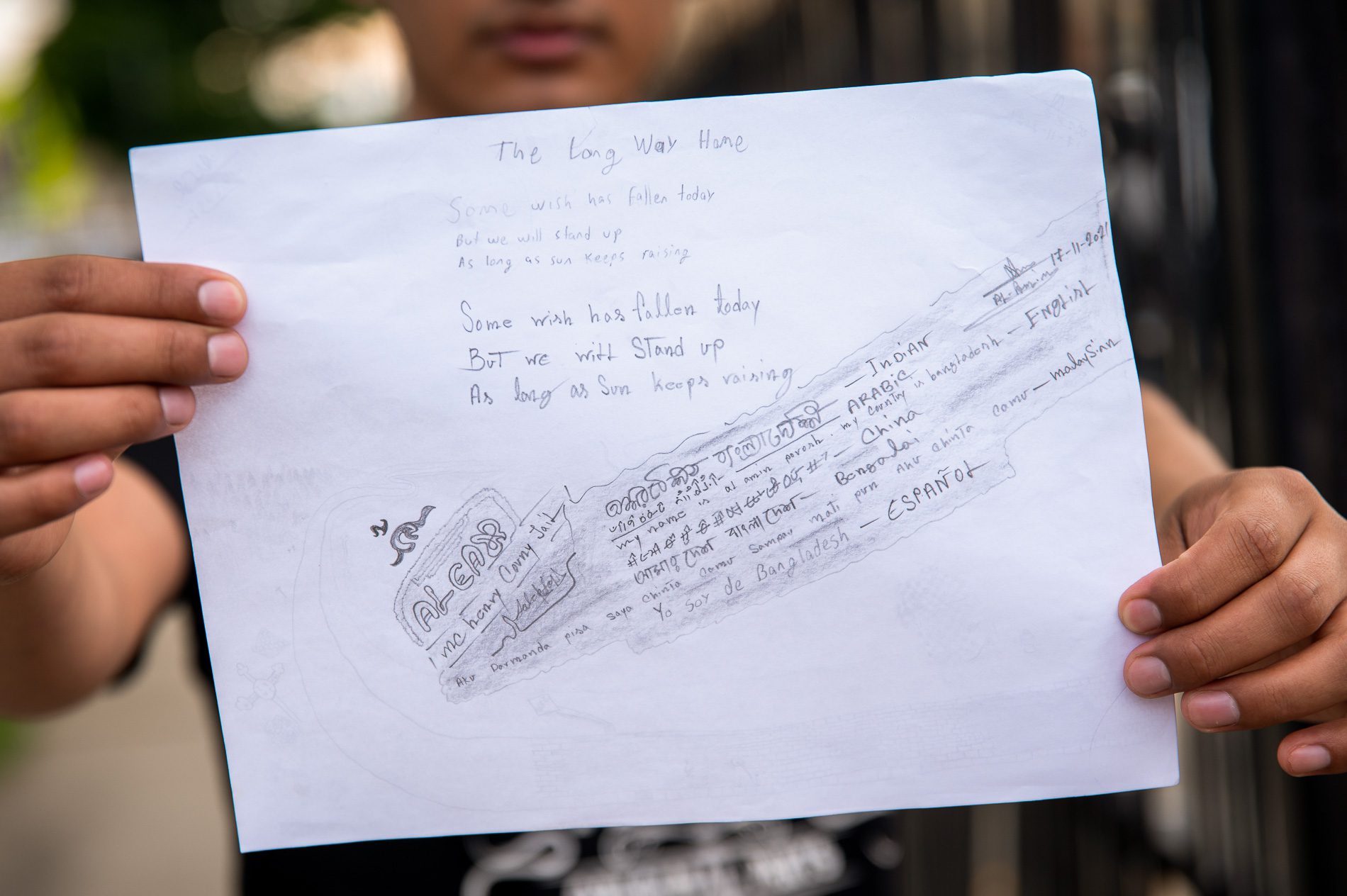 Jonathan Aguilar/Borderless Magazine
Before he was transferred south, Ortiz and Porosh often hung out in the common area of their Illinois jail to chat about their life, family and dreams.
Ortiz, who was released in January, recalls a night in November when he and Porosh sat down to draw a picture together. He still has the picture, and often looks at it and thinks about his friend.
The picture shows a man sitting on a ledge under a glaring sun, overlooking the crop fields that remind Ortiz of his own home in rural Mexico. On the back of the paper, they wrote a poem.
"Some wish has fallen today," the poem reads. "But we will stand up / As long as the sun keeps rising."
*This is an excerpt from a three-page letter signed by 30 immigrant detainees at the McHenry County jail. We have omitted portions of the letter to protect the identity of detainees whose immigration cases may be adversely impacted.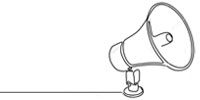 Bring power to immigrant voices!
Our work is made possible thanks to donations from people like you. Support high-quality reporting by making a tax-deductible donation today.