Photo courtesy of Mariposa Legal
Members of the Communities Not Cages Indiana Coalition in front of the Clay County Courthouse breaking a symbolic chain after testifying against the expansion of the Clay County Justice Center at a meeting of the Clay County Commissioners in Brazil, Ind., Oct. 4, 2021.
A National Immigrant Justice Center lawsuit alleges that detained immigrants are being held in inhumane conditions, while Clay County misuses the money they receive from ICE to care for detainees.
During the five months that Javier Jaimes Jaimes was held by Immigration and Customs Enforcement at Clay County jail in Brazil, Indiana, the 32-year-old suffered from severe anxiety. 
Jaimes had fled to the United States after being kidnapped and tortured by a cartel in Mexico. When he was picked up by ICE, he requested protection to stay in the United States, fearing what would happen to him if he returned to Mexico. While awaiting a decision on his case, Jaimes was detained at Clay County.
Want to receive stories like this in your inbox every week?
Sign up for our free newsletter.

He had trouble sleeping at night in the jail and was taking antidepressants and anti-anxiety medication. But he says that after taking the pills for a while, guards gave him what looked like the wrong medication twice. 
Jaimes, who speaks only Spanish, could not communicate with staff, as there were no fluent Spanish-speaking guards or other personnel on site. And there were no medical staff available at the time to tell him what the medication the guards gave him was.
Worried for his safety, he had to rely on other detained people in the packed jail to translate for him.
"The conditions at Clay County detention center are very bad," said Jaimes. "The cells are overcrowded, the water is either too hot or too cold, and all the walls are covered in graffiti."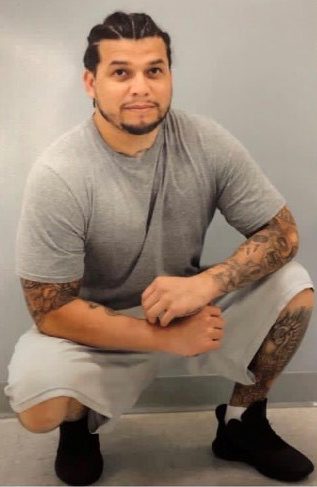 Photo courtesy of Jaimes' family
In April, Jaimes and three other detained immigrants sued Clay County and ICE in federal court (to read the lawsuit in Spanish click here) alleging that the facility is failing to meet detention standards and keeping immigrants there in deplorable and unjust conditions. Along with Jaimes, Cristhian Herrera Cardenas, Baijebo Toe and Maribel Xirum are named as plaintiffs in the case. 
The lawsuit also accused the county of misusing revenue from ICE contracts, which is intended for the care of detained individuals. Rather than going to provisions such as clothing, food and sanitary housing, the lawsuit said "the county has treated the agreement like a cash cow." The funds have been used to raise salaries for jail staff, install an $83,000 air conditioning unit in the county courthouse and avoid tax hikes throughout the county, according to county commissioners.
In 2020, the county received $1.4 million for detaining immigrants at its jail. This makes up over 70% of the jail's $1.9 million annual budget, despite detained immigrants making up just 34% or less of the overall jail population.
When asked about the allegations, a representative from ICE told Borderless that the agency does not comment on pending litigation. The Clay County Sheriff's Department did not respond to repeated requests for an interview.
The lawsuit is just the latest in a series of complaints against Clay County jail, which is located in rural central Indiana about 60 miles west of Indianapolis. The county has an agreement with ICE and the U.S. Marshals Service to hold immigrants awaiting a decision on their asylum or immigration case. The jail is the only remaining detention center for immigrants between Kentucky and Wisconsin, following a decision last February by Illinois to ban both private and county-run immigration detention statewide beginning this year.
During the height of the pandemic in May of last year, immigrants detained at the jail filed a civil rights complaint against Clay County, saying that they were being kept in "life-threatening conditions." One 28-year-old woman said that the jail did not tell her that she had COVID and her lawyer had to request her medical records for her to find out. The detainees said they were not able to practice social distancing and withheld information on how to get COVID testing.
The same month, Clay County jail failed an inspection conducted by Nakamoto Group, a private contractor that has run the majority of ICE inspections since 2007. The inspections are meant to determine jails' "safety, security, and conditions," according to ICE. However, the compliance group's evaluations are notoriously lax, with ICE employees describing its inspections as "useless" and "very, very, very difficult to fail." Inspectors give sites up to 30 days notice, which allows them to temporarily alter practices to pass, and some opt for virtual inspections, which involves relying on uncorroborated statements from jail staff that the facility is compliant.  
The Nakamoto Group judges facilities on the federal standards of care known as the Performance-Based National Detention Standards. If a facility fails two consecutive evaluations, ICE must end its use and funding of the facility. 
At Clay County Jail in May 2021, Nakamoto identified 71 deficiencies across 18 standards, including a number of repeat deficiencies from previous inspections. 
The jail nearly failed a second consecutive inspection seven months later, which would have caused them to lose their contract with ICE. But despite Nakamoto's report that the sanitation levels and conditions of confinement were "unacceptable," the facility passed its December 2021 inspection. The NIJC lawsuit alleges that this reflects "ICE and the county working together to avoid documentation of a second failed overall performance evaluation." 
"ICE is looking the other way," said Mark Feldman, senior attorney at the National Immigrant Justice Center, which is providing pro bono counsel on the case along with Sidley Austin LLP. "But Congress has made clear that ICE doesn't get to just wash its hands of any responsibilities when it outsources its detention to a county jail."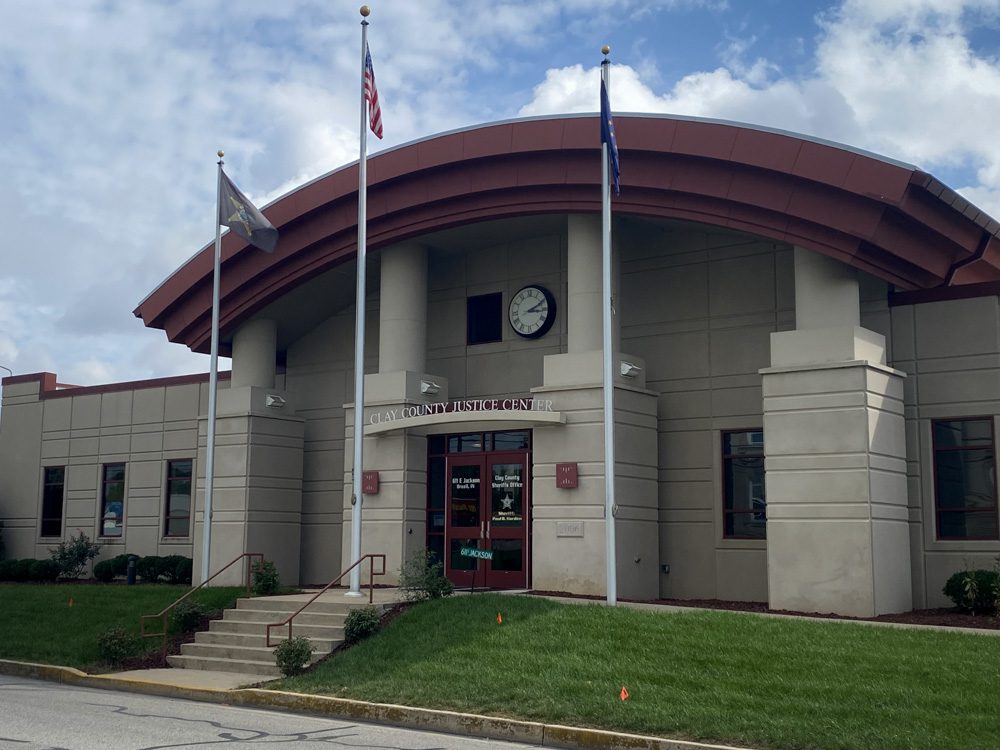 Carlos Ballesteros/Injustice Watch
Jaimes was held at Clay County Detention Center from January to May 2022. ​​He's since been transferred to Kay County Detention Center in Oklahoma, which he said is a vast improvement from the Indiana facility.
"The conditions at Kay County are much better. If I could give a score from one to 100, Kay County would be a 100 and Clay County would be a 30."
The other plaintiffs in the lawsuit described similar conditions, including having to clean their own cells with makeshift supplies like shampoo and toilet paper, inadequate access to nutritious food, extremely cold temperatures without access to warm clothes, mold on the walls and tables, improper medical care, and derogatory treatment of female detainees. Xirum said that she has heard guards make crude and suggestive comments to women, including that they are "good for the bed." She also noted that women feel compelled to flirt with the male guards in order to have access to personal hygiene products and other essentials.
Despite these egregious conditions, Clay County plans to expand the jail, a move that would cost over $20 million. This proposed expansion would more than double the number of beds, from 176 to 441. Clay County commissioners say that if the expansion goes forward, they would request that ICE increase the amount they pay the county per detained person. The county currently receives $55 per day for each immigrant held at the jail.
Read More of Our Coverage
According to Feldman, the proposal signals a doubling down by the county on unlawful practices and continued abuse of ICE funds. He would like to see a permanent end to Clay County housing people in ICE custody. 
"Clay County is clearly relying on ICE profits and have been bragging about that very openly in all of their meetings related to the expansion," he said. "They're acting like diverting the funds is just business as usual and the reason they're acting like that is because this is business as usual for ICE and county jails." 
As NIJC and the plaintiffs await the response of the government and county, they hope this lawsuit will bring accountability to the immigration system as a whole. Feldman noted that the aspects of this lawsuit are not necessarily unique to Clay County. 
"It's not rare for a county to profit off of the detention of immigrants while people are detained in deplorable conditions," he said. "And it's certainly not rare for ICE to look the other way — this is essentially how the ICE detention system functions."
Claudia Hernández contributed reporting to this story.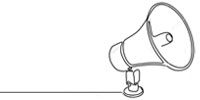 Bring power to immigrant voices!
Our work is made possible thanks to donations from people like you. Support high-quality reporting by making a tax-deductible donation today.