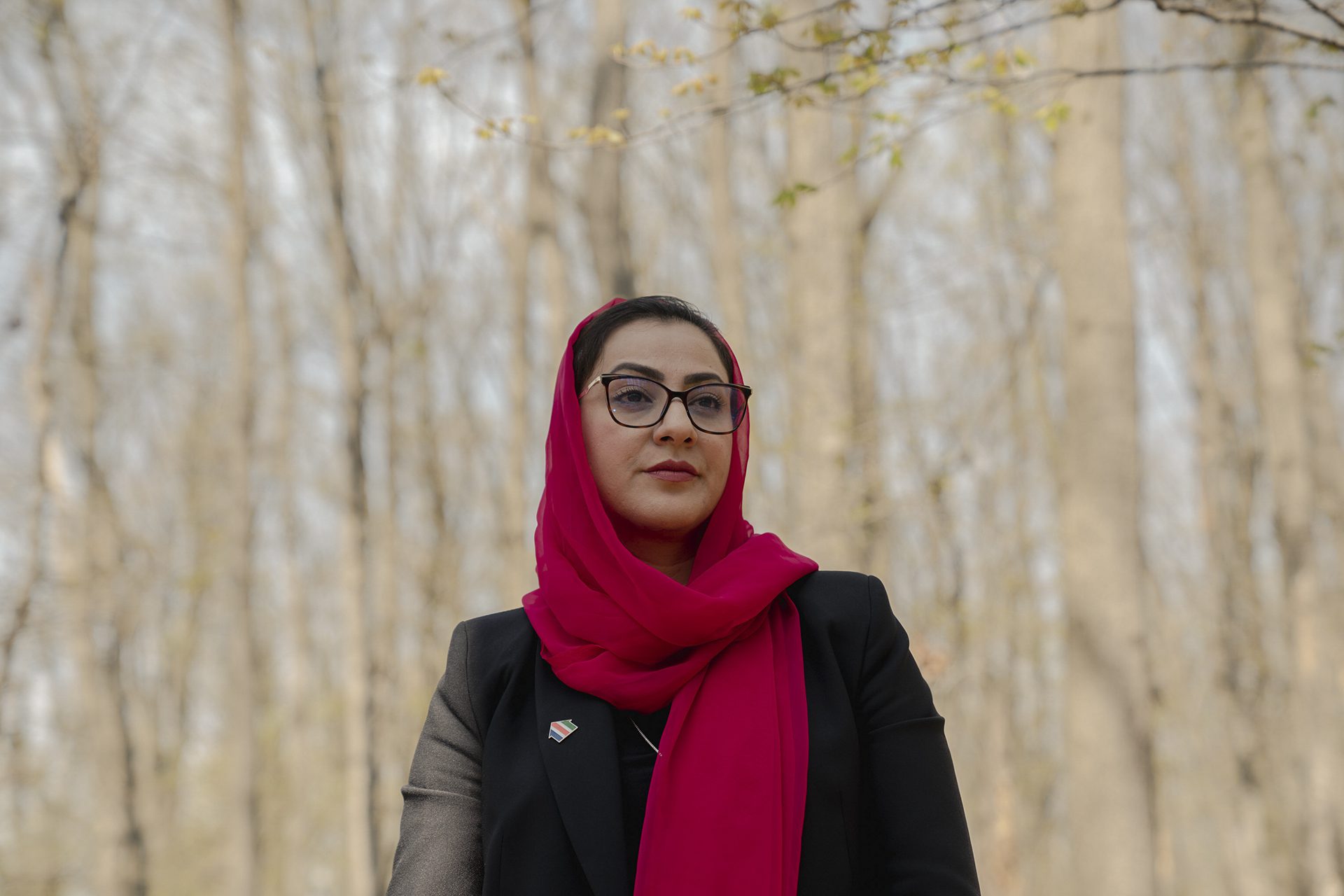 Photo by Shuran Huang For Borderless Magazine
Afghan politician Naheed Farid, who was one of the youngest members of the Afghan Parliament, near her house in Germantown, Md., April 23, 2022.
Naheed Farid was elected to the Afghan House of Representatives as one of its youngest members. Now exiled in Maryland, she continues to advocate for women in Afghanistan.
Want to receive stories like this in your inbox every week?
Sign up for our free newsletter.

Today, Farid is well educated. She holds a master's degree in political management from George Washington University and an honorary Ph.D. from the University of Kent in Canterbury. For over a decade, she has been working as a lawmaker, focusing on strengthening women's rights in Afghanistan. She represented her hometown of Herat province, known among Afghans as the city of poetry and literature.
Photo courtesy of Naheed Farid
Since the collapse of the Afghan government and the takeover by the Taliban in 2021, Farid has been living in Maryland with her three children and her husband. She is now a fellow at Princeton University's School of Public and International Affairs at its Afghanistan Policy Lab, where she researches policies and provides recommendations that address ongoing crises in Afghanistan. Additionally, Farid is on the board of the Afghanistan-U.S. Democratic Peace and Prosperity Council and volunteers with organizations that resettle Afghans in the U.S.
Borderless spoke with Farid about her struggles to become a lawmaker, and her current work.
My parents wanted their children to live in peace and get an education, and that is why they escaped from war. As a kid, I wanted to be a journalist. One day my mother and I were watching a politician on TV, and I told her, "You wanted to be a journalist, but you could not. Now I want to be a journalist." My mother looked at me and said, "No! Now I want you to become a politician and one day, like this politician, appear on TV with all the reporters, and wisely respond to the questions that journalists ask you." After that day, I was motivated to become a politician.
When I was 13 years old, my family decided to repatriate to Afghanistan because the civil war had calmed down. One day after our arrival in Herat, in September 1995, the Taliban quickly captured the province. As a middle school student, I was banned from going to school. Like thousands of Afghan girls, I was locked up at home, unable to go outside without a burqa and male escort. I flipped through my books every day, waiting for the school doors to reopen. But this wait lasted five years.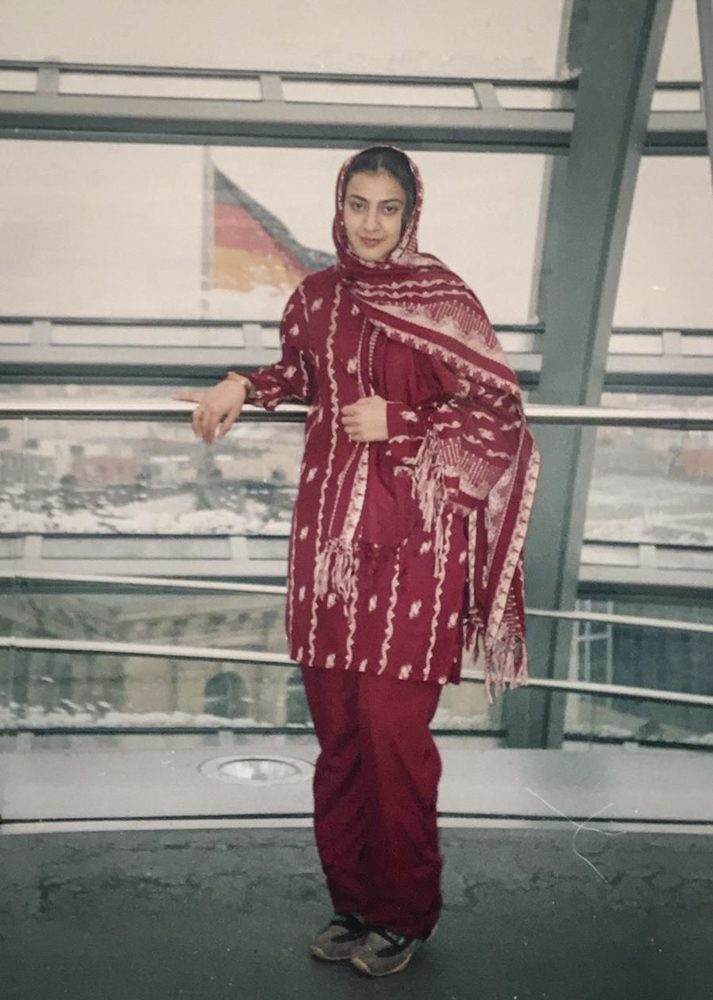 Photo courtesy of Naheed Farid
In 2001, when U.S.-led international forces entered Kabul, the doors of schools and universities reopened, and I resumed my studies. After the fall of the Taliban regime, I was among the first group of Afghan girls to visit Germany for a leadership training program. I became more and more motivated to become a politician. Whenever I read about women leaders, I felt proud and encouraged to enter politics. After graduation from high school, with the guidance of my mother, I chose to study law and political science. I was 23 years old when I got married to my husband, Tariq Farid, and we came to America, where I received a master's degree in political management from George Washington University.
In 2010, with the consultation and support of my husband and my family, I participated in Afghan politics. Herat is a traditional province in Afghanistan. Most of the families were not very interested in women's presence in politics. But my husband's family supported me more than I expected. My father-in-law is a doctor. When he treated his patients, he told them, "Don't pay my consultation fee, but vote for my son's bride Naheed Farid instead." This support of my father-in-law was extremely valuable to me.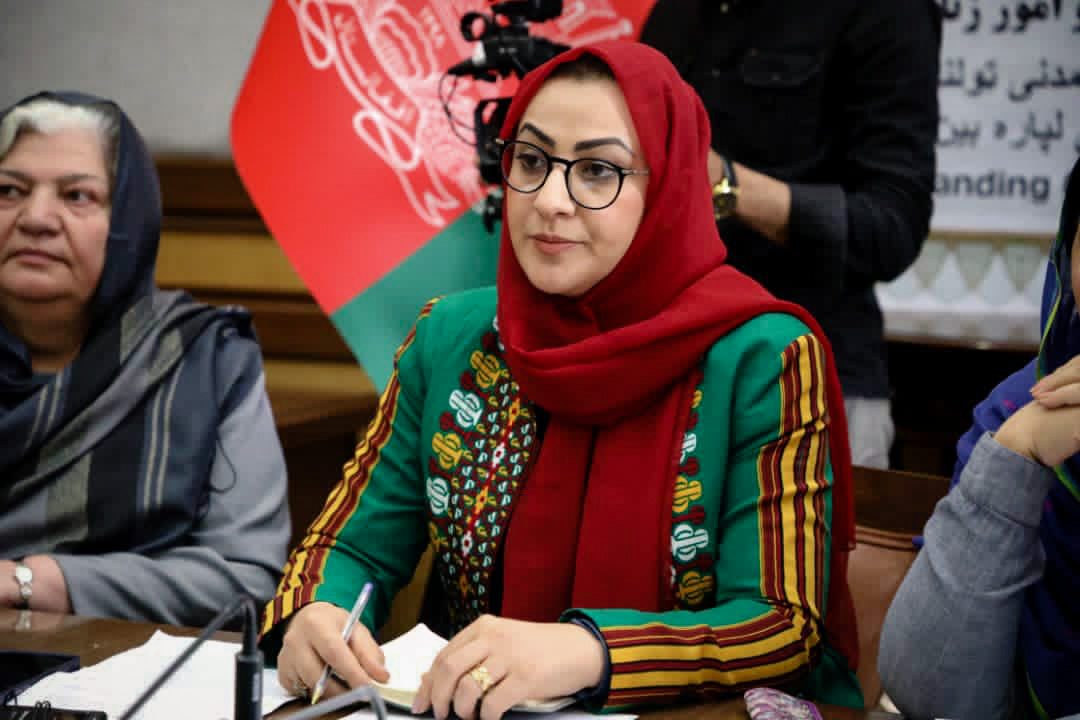 Photo courtesy of Naheed Farid
I was one of the youngest members of the Afghan House of Representatives. With the strength of my youth and love for my country, I became more motivated to work for the people, especially the women. During my first term, I worked hard to pass the Elimination of Violence Against Women law. Unfortunately, due to the opposition of a number of extremist and anti-women representatives, the law was not passed by Parliament. But it later was enacted by the Government of Afghanistan in a legislative order to protect the rights and dignity of women in Afghanistan. After years of war and hardship, I believe that the implementation of this law is a great achievement in a country like Afghanistan, where social inequities, unsavory and misogynistic traditions, ignorance and illiteracy, and religious challenges are rampant.
My family encouraged me to run for a second term, and I became a member of the Afghan Parliament for the second time. I was also the chairperson of the Afghan Parliament's Human Rights, Civil Society and Women's Affairs Committee.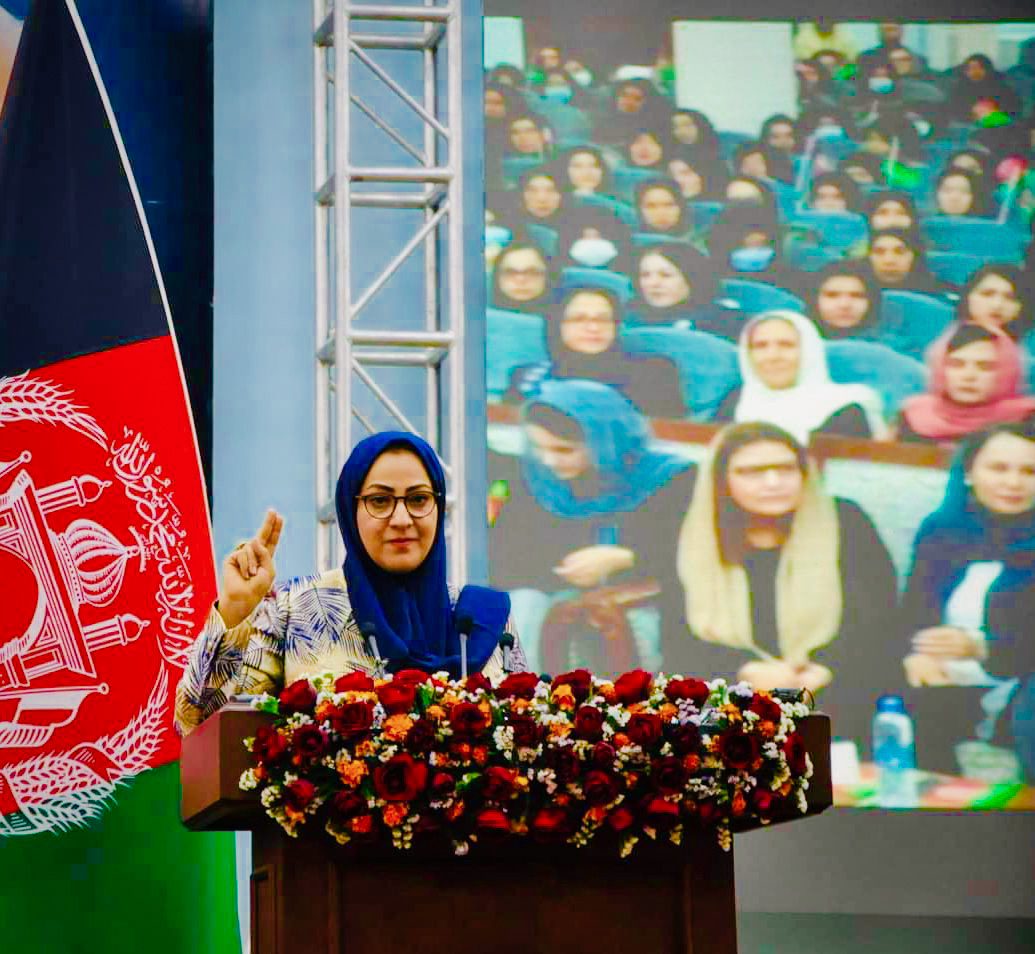 Photo courtesy of Naheed Farid
Being a parliamentarian, I was aware of security failures. But I never imagined that the Afghan government would collapse so easily. This fall is even unbelievable to me.
For me, the fall of the Afghan government means the fall of a nation and the fall of several generations. It's very painful and miserable. In a few days the achievements of our two decades turned into dust and smoke.
Read More of Our Coverage
A few days before the fall of Kabul, I went with military officials to the strongholds of the security forces and praised them. I thought the situation might get better. But unfortunately, the security situation was getting worse every day. Herat fell to the Taliban before the collapse of Kabul. I had to take refuge in Iran with my three children. I expected that the situation might improve, and I would return to my country. But in a day, the Taliban took over the entire government. After the collapse of Kabul, my children and I fled to the United States from Iran.
Whenever I see the pictures of the escape and of the dulled youth of my country, I just cry. All the cells of my body burn. I have grown professionally during the last 20 years and so have thousands of other young people. We were laying the bricks of our dreams and aspirations to build the future and serve our country. But in the blink of an eye, everything was destroyed, and we returned to point zero.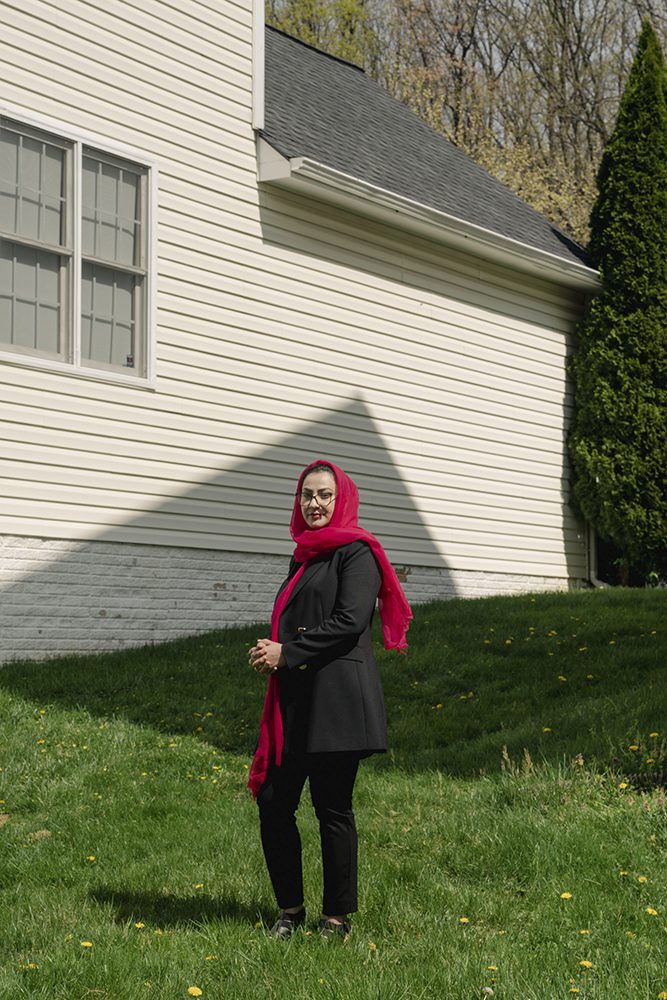 Photo by Shuran Huang For Borderless Magazine
I have no problem staying in America. But it still makes me feel homeless. I grew up in Afghanistan, I studied and I was finally a member of parliament. Most importantly, I had great aspirations to serve my country. In my opinion, a person's homeland is like their identity. Life has no meaning when your identity is taken away from you. I would love to return to Afghanistan, if the security of my life and my children are guaranteed.
I am still in contact with people in Afghanistan on a daily basis and trying to address their concerns. The situation is really deplorable. Nearly 40 million people have been taken hostage by a terrorist group. The killing of ethnic minorities, especially the genocide of the Hazaras, is practically ongoing.
I recently had a meeting with a number of members of the U.S. Congress and asked them to pay attention to the situation in Afghanistan because there are 22 terrorist groups operating there, including the Haqqani network. The continuation of their activities and expansion of programs will not only be a threat to Afghanistan but also to world security. In my opinion, if the world does not pay attention to the situation in Afghanistan and is not serious about the fate of Afghanistan, 9/11 may happen again.
This series was made possible with support from the Crossroads Fund and PEN America. This series is available in English, Spanish, and Dari Persian. For republication inquiries, email info@borderlessmag.org.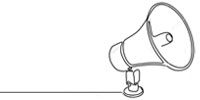 Bring power to immigrant voices!
Our work is made possible thanks to donations from people like you. Support high-quality reporting by making a tax-deductible donation today.