Michelle Kanaar/Borderless Magazine
Aleemeshet Tsegaye buys fresh injera from Ethio Mart owner Hirut Assefa in the Edgewater neighborhood of Chicago, Ill., May 5, 2022. "Eighty percent of people come here for fresh injera," says Hirut, who says that the majority of her customers are Ethiopian.
Despite financial challenges, these Chicago shops are surviving with help from Ethiopian, Somali and other East African immigrant communities.
On a recent weekday afternoon, the dining room of Ethiopian Diamond was filled with patrons sitting around gebetas platters heaped with injera bread, stews and curries. 
"We do a lot of business with our [Ethiopian] community," said the restaurant's owner Almaz Yigizaw. "For baptisms, engagements and graduations, they come here."
Want to receive stories like this in your inbox every week?
Sign up for our free newsletter.

The 26-year-old business located on North Broadway Street in Chicago is one of over a dozen African businesses in the far North Side neighborhoods of Edgewater and Uptown. Take a stroll along Broadway starting at Montrose and heading north to Bryn Mawr, and you'll see everything from braiding salons to musicians' studios to supermarkets serving the city's growing African immigrant population. But this thriving business community has been threatened in recent years by the challenges of COVID-19 along with rising rents and increased gentrification. Despite these pressures, African business owners tell Borderless they are surviving thanks to the steadfast support of the African immigrant community.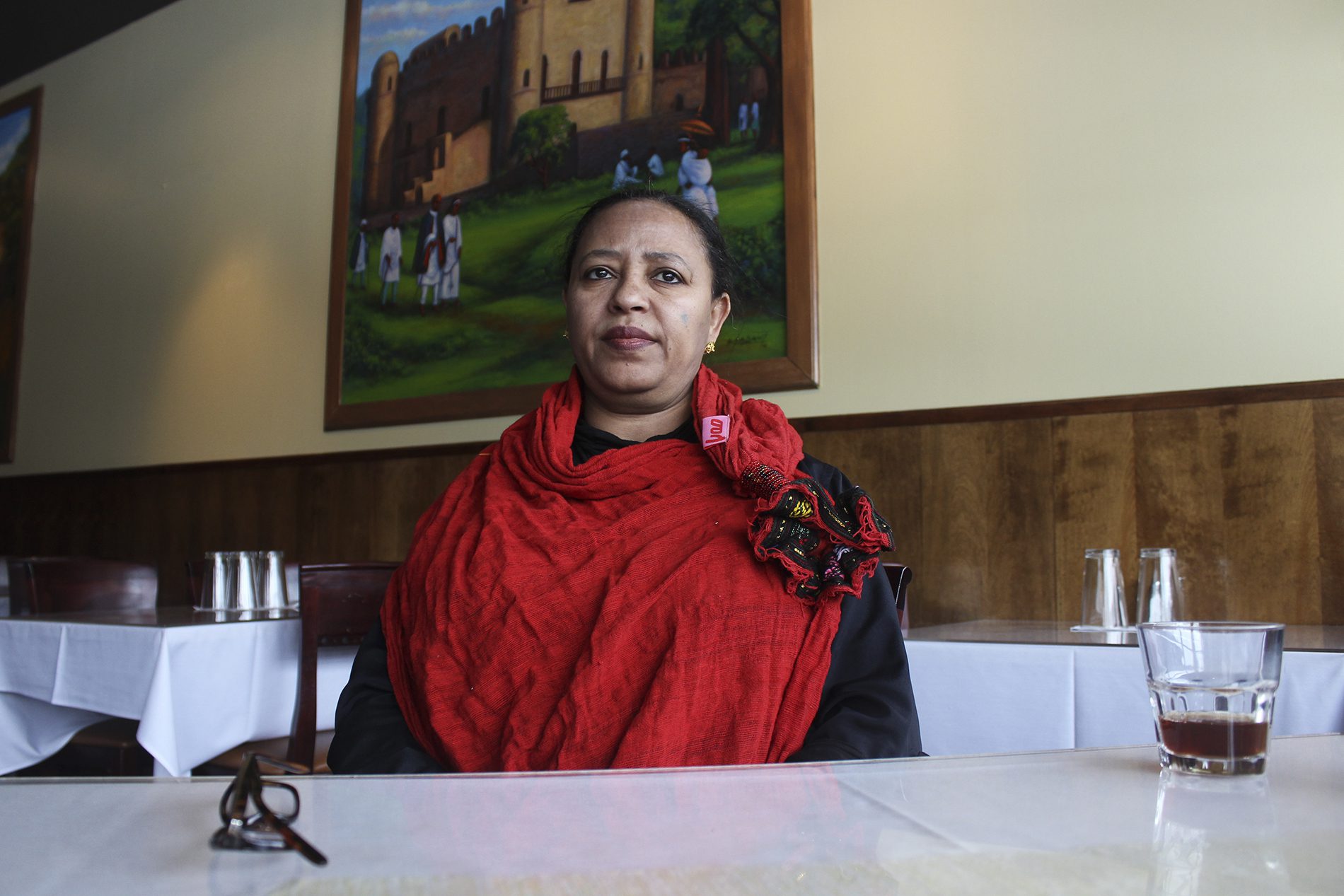 Benjamin Woodard/DNAinfo
A Changing Community
Edgewater and Uptown have long been popular neighborhoods for immigrants making a home or starting a business in Chicago. Since the 1950s, for example, the Edgewater community's percentage of foreign-born population has outpaced both national and city levels. Whereas Eastern Europeans called the area home in the early 20th century, East Africans from Ethiopia, Eritrea and Somalia have created their own cultural pockets since the 1970s, sustaining an integral part of the community's immigrant identity along with Southeast Asians. Many came as refugees and asylum seekers, fleeing the Ethiopian Civil War in the 1970s and Somali Civil War in the 1980s.
In 2008, a comprehensive study by DePaul University found that Uptown and Edgewater were, respectively, the most and sixth most diverse neighborhoods in Chicago when it comes to ethnicity and income. Nearly 27% of the Edgewater population and 25% of the Uptown population were born outside of the United States, according to the most recent American Community Survey data.
Michelle Kanaar/Borderless Magazine
That diversity has been challenged in recent years, however, by the arrival of high-end apartment buildings and the loss of low-income housing. An analysis by Borderless Magazine found that both Edgewater and Uptown's populations have become whiter, wealthier and less immigrant-dense between 2006 and today.
"People are moving out," said Betre Assefa, an Ethiopian immigrant working in one of Edgewater's Ethiopian markets. "I would estimate not even 50 [Ethiopian] families are living around presently." 
The average cost of rent for a three-bedroom apartment in Edgewater has climbed from just under $2,000 per month in April 2015 to close to $3,000 per month today, according to a Zumper analysis. In a recent example of the changing costs, the former, historical Edgewater Hospital reopened in February of last year as a luxury apartment building. A two-bedroom apartment there can cost over $3,000 per month, and three-bedrooms go up to over $6,000 per month for a penthouse apartment, according to the building's rental site and previous reporting by Block Club Chicago.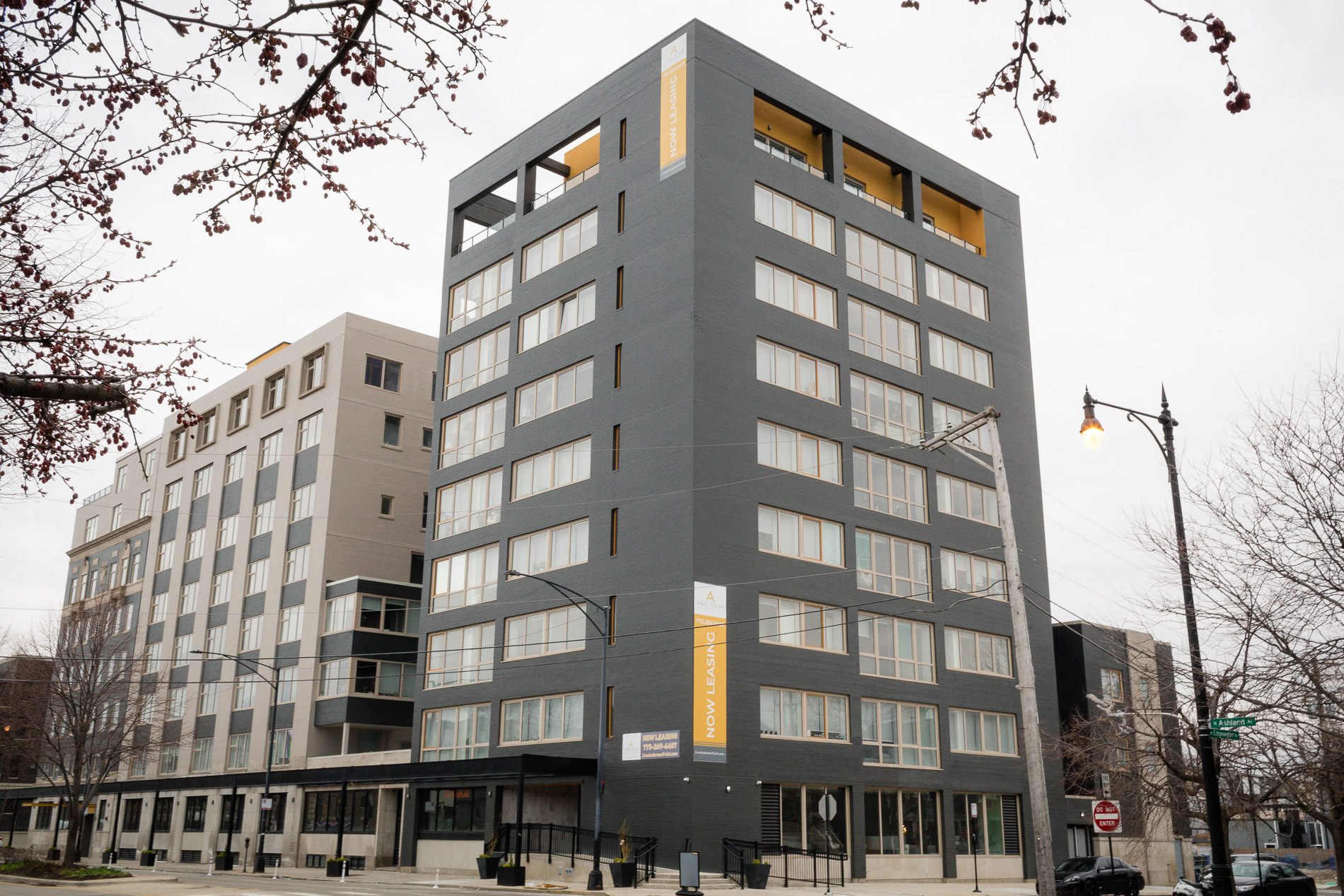 Michelle Kanaar/Borderless Magazine
Community members say they also feel the increased threat of gentrification from Loyola University, a private Jesuit Catholic institution that sits just north of Edgewater in the Rogers Park neighborhood. As the university has expanded since the 1980s, it has purchased apartment buildings as well as the Granada Theater, turning them into retail spaces and student residences. In a statement, a representative from Loyola told Borderless that the university is "committed to supporting and encouraging the vitality and sustainability of our neighborhoods." They also noted that Loyola students have been "the most consistent demographic in the community over the last hundred years" in the areas surrounding their campus and that 41% of their students are people of color.
Still, community members lay at least some blame for the increasing rent prices in the area on Loyola.
"Affordable apartment buildings from Rosemont to Hollywood and in between Broadway and Sheridan have disappeared with businesses such as Loyola University expanding," said Aklilu Abraham Adeye, the executive director of Chicago's Ethiopian Community Association. The association does housing searches and placements for incoming African refugees. "It is becoming increasingly difficult to get them apartments in many Chicago areas, unlike before," he said.
Read More of Our Coverage
COVID Adds to the Challenges
These shifting demographics and rising rents were already hurting East African businesses in Edgewater and Uptown before the pandemic. But COVID-19 added unique challenges to the small businesses in the area. 
Sitting next to Amaal Express, a Somali money transfer and internet cafe, the Somali restaurant Laa Mushkila has struggled to survive since it opened three years ago despite its popularity. Serving kimis (flatbreads) and fresh lamb, the restaurant was busy during Ramadan as Somali immigrants from across the city come to break their fast. During dinner service, Laa Mushkila's owner Mohommad Fohamud can be found either working the back kitchen or joking with customers at the register. But his good mood belies the challenges his business has faced.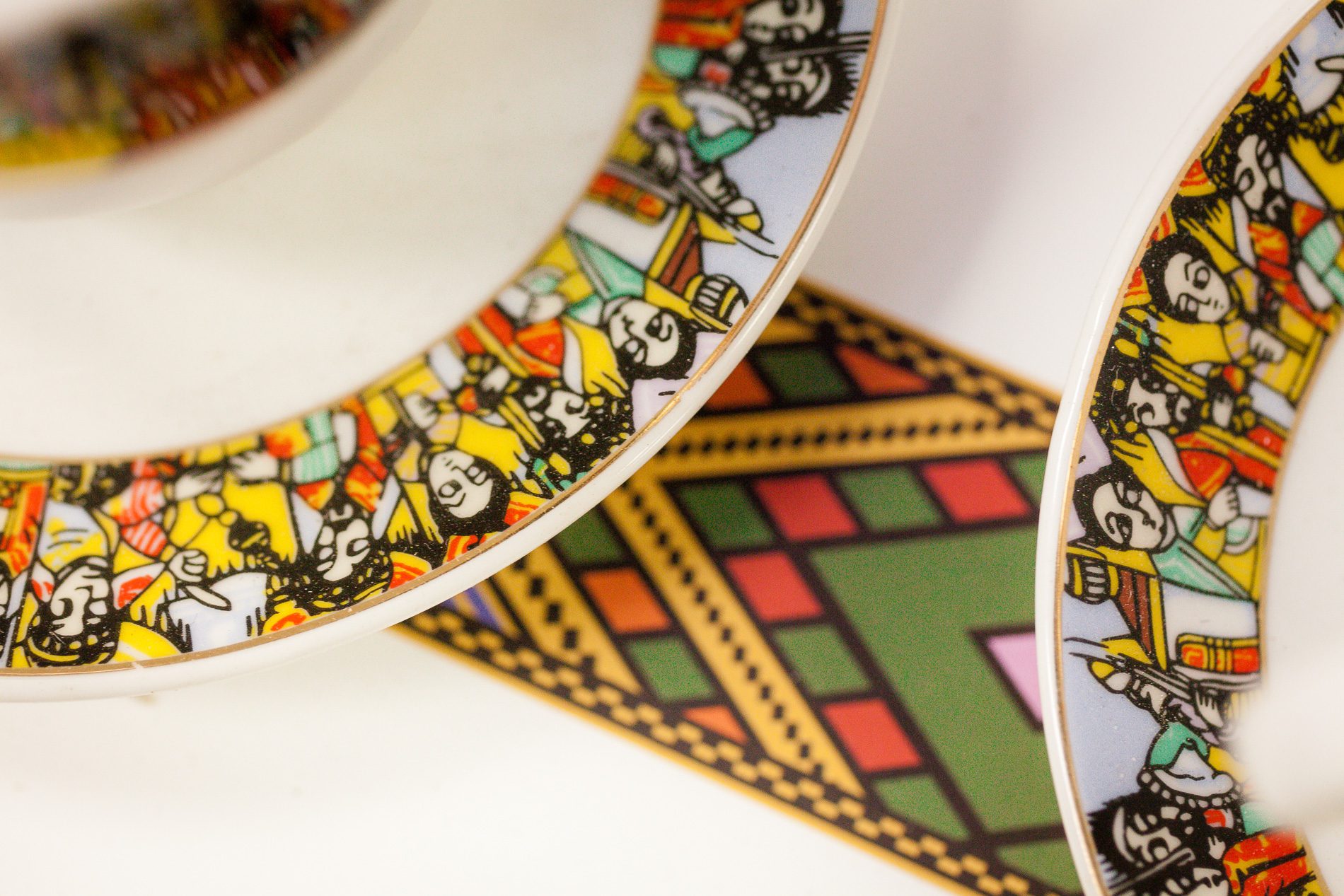 Michelle Kanaar/Borderless Magazine
"The rent is expensive and they have increased it since we opened three years ago," Fohamud said. "COVID was really hard. I almost shut down. Supplies for our kitchen are getting more expensive, and we didn't receive much help from the city during COVID." 
Like many immigrant business owners, Fohamud had trouble accessing government and private grants meant to help small businesses during the COVID-19 pandemic. A survey Borderless Magazine conducted last year found that 26% of immigrant restaurant owners surveyed were struggling to pay their bills. Neither Laa Mushkila nor Ethiopian Diamond received money from the city's main hospitality grant program.
"We didn't qualify for funds, so we didn't get anything," said Ethiopian Diamond's Yigizaw. "During COVID, our landlord gave us a break, which was helpful." 
Near the Granville train stop in Edgewater, the Ethio Mart sells everything from Ethiopian tunics to coffee sets to injera grills. The mart's owner, Felasfaw Woldegebriel, said that business has been OK during the pandemic and his rent is somewhat manageable. He said that while he tried to get funding from the city's Microbusiness Recovery Grant program, he found the application confusing. 
"I put Citizens Bank instead of Citibank for my bank information by mistake, and that caused me a lot of problems," Woldegebriel said. He ultimately did not get any funds from the government.
Woldegebriel says, however, that like many local East African establishments, Ethio Mart has survived the pressures of COVID-19 and gentrification so far thanks to its loyal African customers. Yigizaw, too, thanked her customers who continued to order takeout from Ethiopian Diamond during the pandemic, which allowed her to keep employing Ethiopian community members at the restaurant despite the financial hardships he was facing.
Laa Mushkila's Fohamud said he hopes that his business can continue to be a vital community hub for Somali immigrants in Edgewater for years to come. As Somali cab owners fill his parking lot during busy hours, he said that it's common for community members to run into each other.
"Someone comes for a meal, and then they see a friend they weren't expecting," said Fohamud. "We didn't plan on becoming a community center, it just happened!"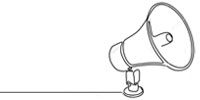 Bring power to immigrant voices!
Our work is made possible thanks to donations from people like you. Support high-quality reporting by making a tax-deductible donation today.