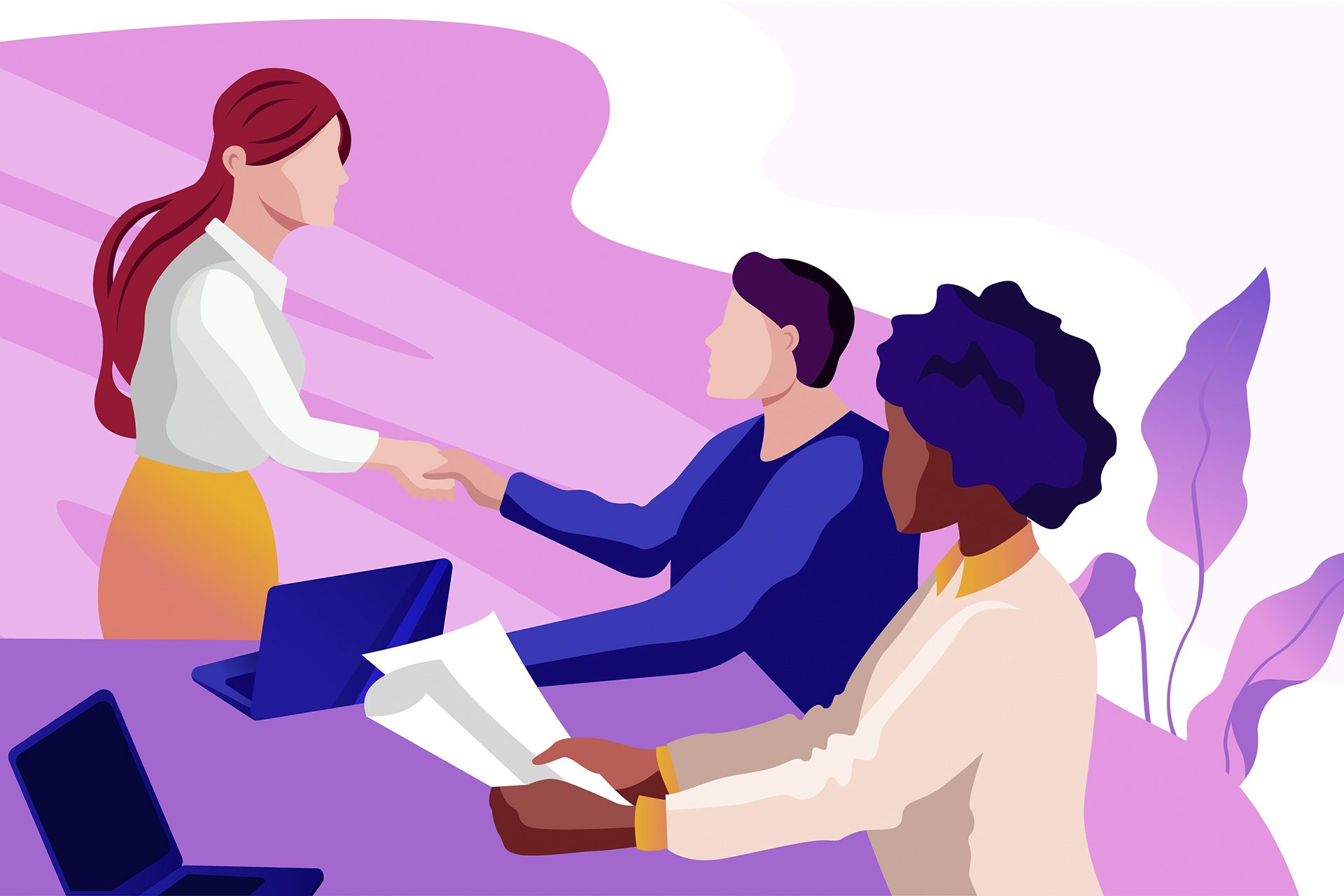 Shutterstock
When do you need an immigration lawyer? How can you find free legal help for your immigration case? We answer your questions.
Finding an immigration lawyer to help you with your case can be challenging. From sharing your immigration status and family history with someone to paying for legal fees and application costs, the process can easily feel overwhelming and even frightening.
Want to receive stories like this in your inbox every week?
Sign up for our free newsletter.

But having access to legal support can make a huge difference in whether or not you win your immigration case. Immigrants who are represented by lawyers are more than twice as likely to obtain relief from deportation, according to an analysis by the American Immigration Council. Yet only 37 percent of non-detained immigrants and 14 percent of detained immigrants are represented by a lawyer in their removal cases.
Want to know how you can get free or affordable legal help on your immigration case? We spoke with three immigration legal experts for tips on finding and using immigration lawyers. 
Do I need an immigration lawyer?
"Finding an attorney makes a big difference in the outcome of immigration hearings," said Samuel Cole, executive vice president of the National Association of Immigration Judges (NAIJ). Immigration laws are complex and frequently change, so it can be difficult for people without a legal background to navigate their case. 
Cases involving deportation or detention can be particularly challenging without an immigration lawyer. Borderless Magazine reported last year that immigrants are five to 10 times more likely to avoid deportation if they have legal representation.
Read More of Our Coverage
Legal experts Borderless spoke to recommended that you hire an immigration lawyer if you are dealing with: 
Family separation

Family reunification

Visas (such as EB-5 investment-based visa, H-1B work visas, F-1 student visas or K-1 fiancé visas)

Permanent residency

Employment issues

Deportation

Detention 

Application denial 

Naturalization 

Discretionary relief

Asylum application 
Even if your case does not fall into the above categories, it may be worth consulting with a lawyer or legal aid group for tips on how to make a good case.
Where can I find free or affordable immigration lawyers? 
Unlike in criminal court, the U.S. Constitution does not guarantee a right to counsel for people in immigration court. This means that if you cannot afford a lawyer, the government does not have to provide you with one. Illinois recently passed a law allowing public defenders to represent some people in immigration court. However, this program is very limited.
Read More of Our Coverage
"The first thing that I recommend individuals do is to reach out to one of the pro bono organizations who represent immigrants, like the National Immigrant Justice Center," said Cole. "Attorneys who work with them are really the first line of helping people who don't have an attorney. They just do tremendous quality work for free for the respondents." 
In addition to NIJC, here are some other places you can find free or low-cost immigration legal assistance:
Additionally, the American Immigration Lawyers Association offers a national database of their members that you can search online. AILA has over 15,000 members and is the only legal association in the United States for immigration lawyers. 
What if I'm undocumented or don't have an immigration status? Can I still get legal help? 
Yes.
Martinez advises people to speak to an immigration attorney about their status. 
"There is no status requirement to seek help from an immigration attorney," said Martinez. "But it will affect what you are eligible for." 
What should I do once I find an immigration lawyer? 
The first thing you should do is book a consultation appointment. Many law offices provide free legal consultations to determine whether a person qualifies for free or low-cost assistance. 
"During the consultation, intimate personal details will be shared but remain confidential," explained Jane Lombardi, the director of immigrant justice partnerships at The Resurrection Project. The legal staff may ask you about your family history, your immigration history and any sort of criminal background you may have. "This honesty is important because it provides information for the legal representative to know whether you are eligible for any type of immigration benefit. Then you will know the next steps of application, processes and fees."
Cristina Martinez, an immigration attorney at the Syrian Community Network, advises clients to be as upfront as possible with an attorney. "An attorney cannot help you if you lie to them. Sometimes a tendency is you don't want to say something that might get you in trouble. But if you tell your attorney, they'll best be able to guide you as to how to handle that situation." 
What kinds of scams and red flags should I look out for when trying to get immigration help?
The Resurrection Project's Lombardi says that people should know that notarios, or public notaries, cannot give you legal advice. While public notaries in Latin American and European countries are highly trained attorneys, in the United States they are used primarily to witness the signing of forms. 
To be safe, the Chicago Business Affairs and Consumer Protection agency recommends that you ask an immigration service provider to see their City license before working with them.
Similarly, immigrants should be aware of any business that asks them to pay in advance for legal services. 
"If an attorney asks you to pay for future services in case you get deported when you're not currently in deportation proceedings or should immigration reform pass, that is a type of fraud you want to be careful of," said Lombardi. 
It's also good practice to get a written contract and keep copies of whatever contracts and documents your lawyer gives you. Remember, if it sounds too good to be true, you should get a second opinion. 
What do my immigration legal fees cover?
Before you pay a law firm anything, you have the right to know what your legal fees are covering. For example, does your legal fee cover just a visa application or also requests for evidence and coaching you for an interview? There are many steps in immigration cases, so you want to know exactly what you are paying for when hiring someone.
Read More of Our Coverage
"A respondent or noncitizen can retain a lawyer just for bond hearing. I think the respondent doesn't always understand that if they're denied bond, they might have to find a new attorney," said Cole. "The money they're paying the attorney is not for the entire immigration hearing, it's just for a custody hearing for a bond hearing. So you have to ask your lawyer: 'What is the scope of the representation that the lawyer is undertaking?'"
How do I know if a lawyer is a good fit?
"It's important to ask around, to talk to people, and to interview lawyers. Not every lawyer is the right fit for everybody," said Cole. 
When hiring a lawyer, it's important to consider:
The lawyer's

specialty.

You want to hire someone whose speciality is immigration and has experience with the issue you are having. Many firms specialize in work visas or deportation proceedings, for example. Ask your potential lawyer how many cases they have taken on that are similar to yours.

The lawyer's

reputation.

Make sure the attorney is listed on your state's bar website and check to see if there are any disciplinary actions against the lawyer. You can also check the public's reviews on them. Ask about the lawyer's reputation in your community, if anyone has been in your situation before. 

The law firm's

language abilities

. Do you need your lawyer to speak your native language or to translate immigration documents? Many law firms have multilingual people on staff.
What rights do I have when working with an immigration lawyer?
When hiring a lawyer, Chicago's BACP reminds immigrants that you have the legal right to: 
A full explanation of the services to be performed, that includes an identification of all costs. 

A statement assuring you that all your documents will be returned to you upon completion. 

A statement that you may rescind the contract within 72 hours. 

A formal contract that includes all services to be performed and all costs. 
You also have the right to request these documents in a language other than English. 
Editor's note: This article is for educational and informational purposes only and should be construed as legal advice.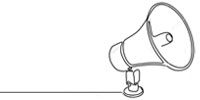 Bring power to immigrant voices!
Our work is made possible thanks to donations from people like you. Support high-quality reporting by making a tax-deductible donation today.