Photo by Leslie Hurtado/ Borderless Magazine
Gisselle Baltazar, a junior at Nicholas Senn High School, does school work at home on Jan. 9, 2022 in Chicago, Ill. Baltazar's routine is to make her bed then use it as a work surface for at-home learning.
Caught in the crossfire between Chicago's school district and the teachers union, students ask who is protecting their health.
This past Sunday morning, Gisselle Baltazar, a junior at Nicholas Senn High School, rose to make her bed, which usually becomes a desk for her materials during virtual school. She greeted her parents and then ate a light meal before getting started on her studying. She first had to review her notes from her film class, which is one of her favorite courses.
But unlike most weeks, Baltazar did not return to school the following day: Chicago Public Schools canceled classes on Monday, marking the fourth consecutive day that more than 340,000 students have been out of school since CPS and the Chicago Teachers Union have been negotiating over the return to in-person learning. Both sides finally reached an agreement late Monday night to restart classes on Wednesday.
"I'm worried about going back to school because my friends tested positive last week," said Baltazar. "And some of my classmates do not like putting on their masks. The classroom is not safe right now."
Want to receive stories like this in your inbox every week?
Sign up for our free newsletter.

The week-long fight between the district and the teachers union over COVID safety has been a source of anxiety for students in the country's third largest school district. For many immigrant families like Baltazar's, for whom English is a second language, the uncertainty and instability of day-to-day schedules can be particularly chaotic. Some students were given laptops or tablets and textbooks to take home before school shut down. But many others received nothing from CPS ahead of the shutdown.
This has widened the disparities that families face in the diverse Chicago public school district. Many immigrant families cannot afford digital resources, like tablets and computers. Even with limited school-supplied resources, Spanish-speaking parents face additional challenges to teaching their children at home due to language barriers and difficulties navigating technology. Borderless Magazine's previous reporting found that bilingual students may also require additional resources to successfully transition back to in-person learning after school shutdowns or virtual learning.
Nearly 47% of CPS students identify as Hispanic, and 18.6% are bilingual learners. According to data from the Illinois Department of Public Health, about 15% of Hispanic Illinoisans have tested positive, while about 11% of the Black population have also tested positive. As with the other coronavirus variants, the latest Omicron surge has disproportionately impacted Hispanic and Black Illinoisans more than whites.
Facing these statistics, students that Borderless Magazine spoke to said that they prefer virtual learning because it is a safer option. "Coming from a student, it would be better for us to learn online for the time being," Baltazar said. "Although in-person learning can be difficult, I still feel like online classes would help us for now. Since [COVID] cases are really high, it's pretty dangerous to be in an environment where you don't know if someone has COVID because parents are sending in their kids [who tested positive] without reporting it to the schools."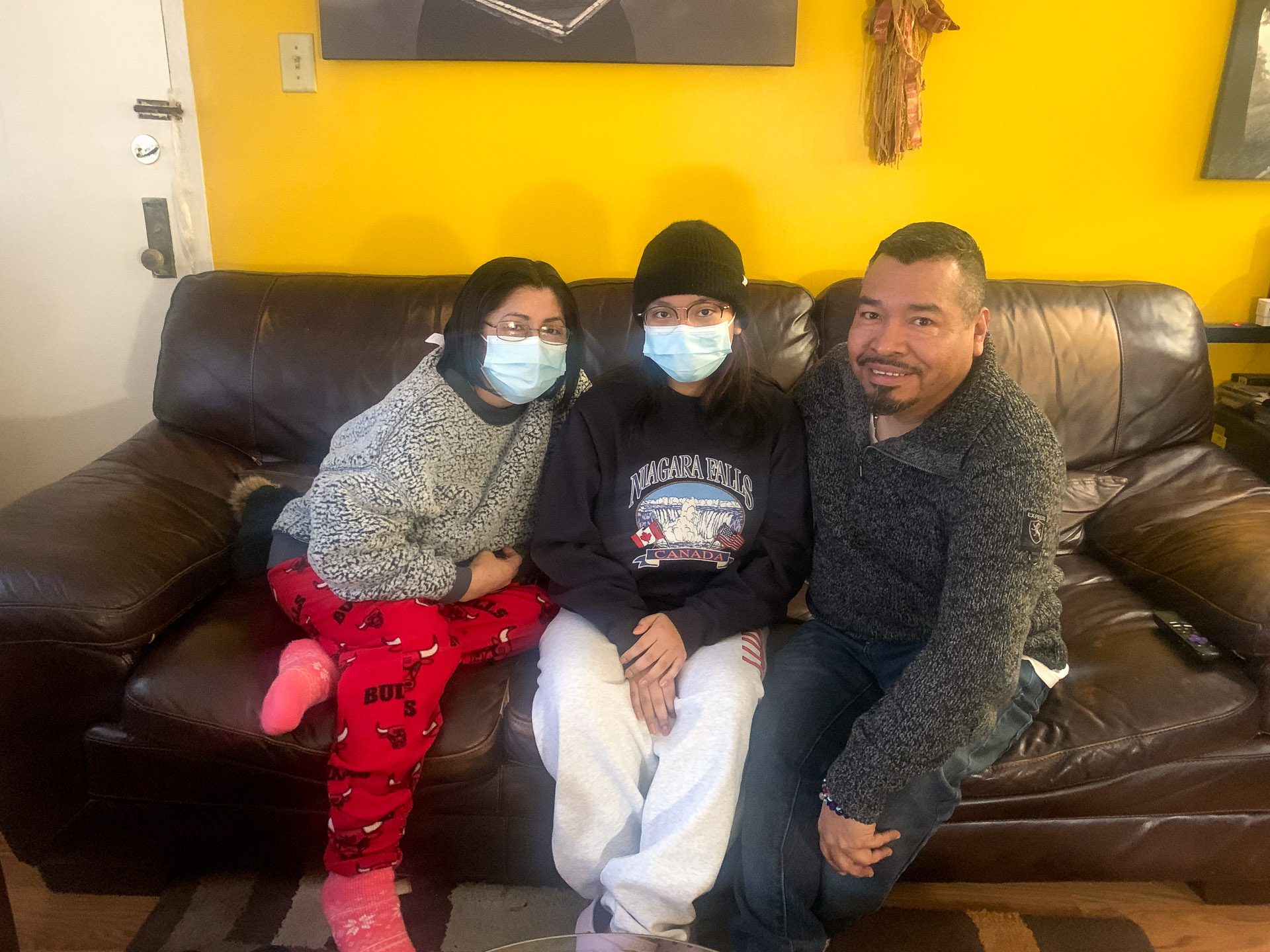 Photo by Leslie Hurtado/ Borderless Magazine
CTU members have repeatedly fought to temporarily teach remotely to keep students and staff safe from rising Omicron-related cases. The tentative agreement between the union and CPS released last night allows schools to switch from in-person to remote learning if 40 percent of students are quarantined during the COVID-19 surge or 50 percent are quarantined after the surge subsides, according to a WBEZ report. The agreement also allows school safety committees to vote to close schools if necessary during the pandemic. Previously, individual schools had no framework for closing or going remote.
The union's membership will vote on the proposed agreement later this week. But with the union's House of Delegates vote last night ending their action, educators reported back to work today to plan lessons for the remainder of the week.
CPS and Mayor Lori Lightfoot maintain that school is the safest place for students to be during the pandemic. "Research has shown that students learning in person and staff teaching in person were less likely to get COVID than the community at-large," CPS said in a press release.   The mayor previously characterized the union's refusal to teach in-person as an "illegal work stoppage."
Gisselle's parents, Maria and Samuel Baltazar, stressed the need for CTU members and CPS officials to work together to create a safety plan that helps curb the spread of COVID-19 cases in schools.
"I prefer remote learning during this time," Samuel Baltazar said in Spanish. "I want teachers and CPS to unite to keep students safe from the virus. [Mayor] Lori Lightfoot and [CPS CEO] Pedro Martinez want children to come back to school, but how would that work if your child could get sick from other students who probably contracted the virus?"
According to district data from CPS, over 3,081 CPS staff have tested positive, while 6,034 students have reported positive cases. Gisselle said one of her teachers tested positive for COVID last week. While her educator was instructed to teach remotely at home, her classmates were expected to go to class that same day.
"Another teacher of mine also got COVID last week, and she wasn't in the classroom," she added. "She didn't teach virtually either. My friend got COVID after the holiday break."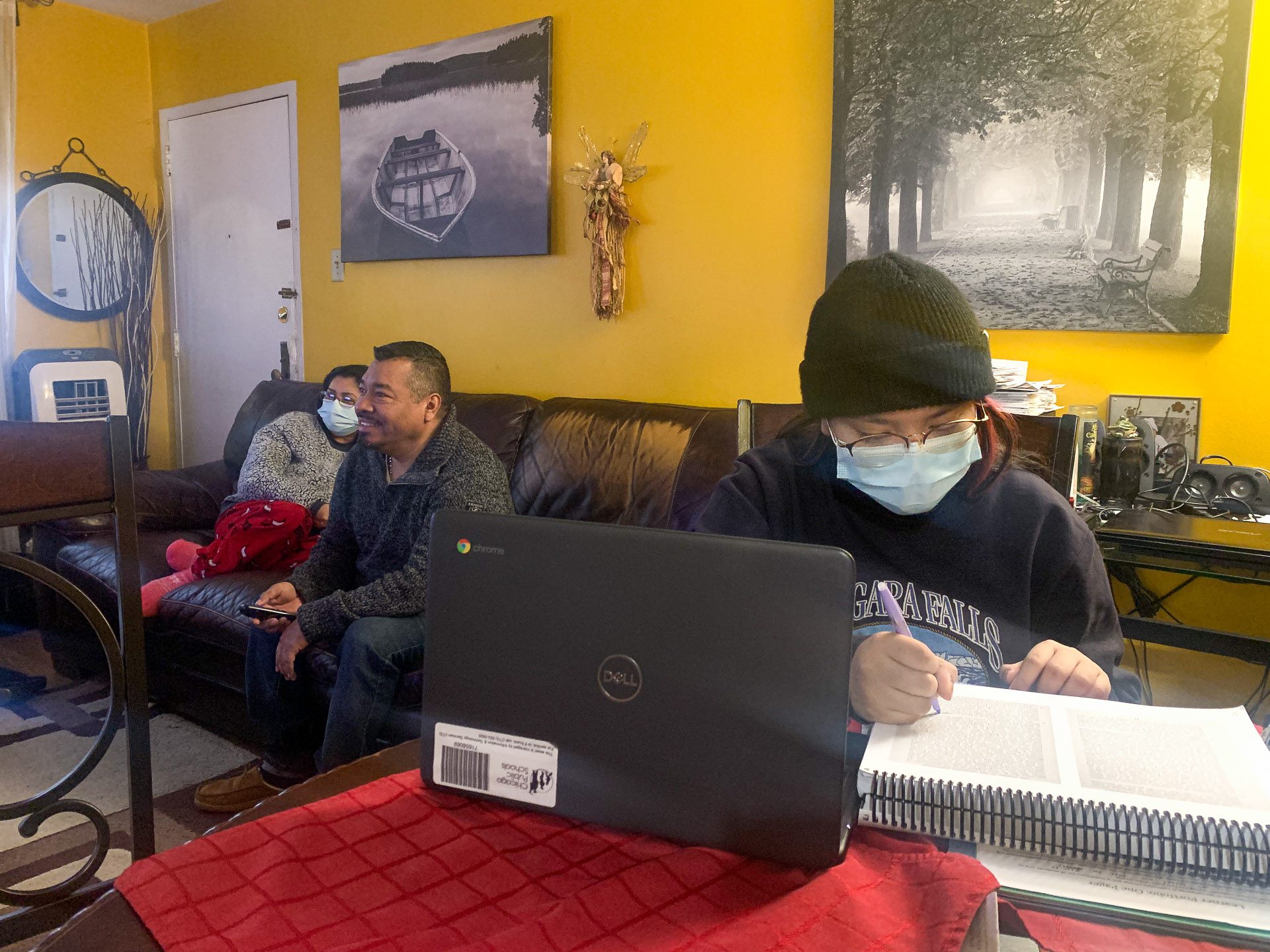 Photo by Leslie Hurtado/ Borderless Magazine
William Molina, a junior who also attends Nicholas Senn High School, said his family has a history of diabetes. He said because of this, he is afraid of returning to class on Wednesday.
"I think my mother is more prone to get infected from the virus," he said. "Returning to class would put my mother at risk, and that would scare me. So, that's the reason why I got the booster shot — to keep my family safe."
CPS educator Amelia Suarez, a union member who teaches eighth graders at a South Side elementary school, said the positivity rate is daunting. After staying home to teach remotely last Wednesday, thousands of CPS educators were locked out of their accounts and were unable to communicate with students and parents about their decision.
"One of my colleagues was able to find [students' personal accounts] on Wednesday, and while [sending emails to students], we found out that most of them tested positive," she said. "It's just sickening and disgusting to hear that my health or my students' health isn't important enough to report back to remote learning."
Monday's agreement does not include many protections CTU members have wanted, including a metric to move the entire school district to remote learning, according to WBEZ. The agreement includes daily testing, expanded PPE masks and increasing the number of substitute teachers.
As students are expected to return to the classroom Wednesday, Sofia Fatima, a senior at Amundsen High School, said she hopes the union and CPS will be able to come together more amicably in future negotiations, for the sake of students and families.
"I hope CTU and CPS will now be a bit more transparent on how negotiations are being handled because everytime these [negotiations] happen, both sides are always trying to villainize each other," she said. "I want to see more interviews and press conferences where both sides are in the same room and are able to hold each other accountable."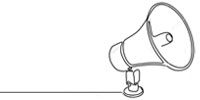 Bring power to immigrant voices!
Our work is made possible thanks to donations from people like you. Support high-quality reporting by making a tax-deductible donation today.