© Michelle Kanaar
Emma Lozano in Lincoln United Methodist Church, where she is a pastor, on Saturday Nov. 20, 2021 in Chicago, Ill. The mural behind her depicts Chicago mayor Harold Washington and Lozano's brother, Rudy Lozano, who was a well known community organizer in Chicago.
Chicago pastor Emma Lozano discusses the movement to keep undocumented immigrants with their families and a related MCA exhibit.
When Centro Sin Fronteras founder and pastor Emma Lozano offered her church as a sanctuary for an undocumented woman and her son in 2006, she helped start a nationwide movement.
Get Borderless in your inbox
Sign up for our free newsletter. Each Thursday we share ways to support immigrant organizations and stories about our communities.

Elvira Arellano, a Mexican immigrant, was trying to avoid being deported and separated from her 8-year-old U.S.-born son. While she was living in Lozano's church, Arellano co-founded La Familia Latina Unida (the United Latino Family). Arellano was ultimately deported, but her case received much attention in the media. It also inspired churches and synagogues across the United States to join what is now known as the sanctuary movement, providing housing to immigrants in religious spaces that are generally off-limits to government raids.
Photo by Nathan Keay, © MCA Chicago
Fifteen years later, Lozano still is working hard to keep immigrant families together. She is now the pastor of Lincoln United Methodist Church and the founder and president of Centro Sin Fronteras, an organization that works to promote immigrant and worker rights. Centro's current campaign is about securing the right to family. Lozano helped write the American Right to Family Act with Congressman Bobby Rush to legalize the 12 million undocumented people living in the U.S. to ensure that they cannot be separated from their families. The bill was introduced in Congress in 2020, but it did not receive a vote.
Her work has made her a target of white supremacists over the years. Her current church in Chicago was vandalized with racist graffiti, and a Nazi recently threatened her and her congregation because of her work with immigrants.
This winter, items from Centro Sin Fronteras' archives will be displayed in Chicago's Museum of Contemporary Art as part of a retrospective of multidisciplinary artist Andrea Bowers, whose work combines an artistic practice with activism and advocacy.
Borderless Magazine spoke to Lozano about the exhibit and her work as a pastor, president of Centro sin Fronteras and a member of the Mariposa Project, a group of women pastors in the Chicago area working together in defense of mixed immigration status families.
The mariposa, the monarch butterfly, comes from Mexico to Chicago, so why can't our people? Why can't we migrate? It takes generations for the monarch to get from one destination to the other. So when one monarch can't make it, their descendants continue the journey.
We, the Mariposas, provide our parishioners not only with worship service and the sacraments, but we provide them with legal education and defense and a way to participate in the lucha [the struggle] so that they're not victims but more like witnesses for justice.
Pueblo Sin Fronteras was really the beginning. It was a grassroots, popular power organization of people in the struggle. We were marching in the streets in the '60s and '70s with my brother Rudy Lozano before he was assassinated. We were in the May Day marches in Pilsen, and we would say, "Somos un pueblo sin fronteras." We were the people without borders. Centro Sin Fronteras came out of that because we needed to have a place where we could have meetings and generate funds.
Photo by Nathan Keay, © MCA Chicago
The honest to God fact is that the Mexicans on this side of the border, Mexican mixed-status families, are the ones that basically contribute the largest portion of Mexico's budget through their remittances. And here, through the exploitation and all of the contributions and all the income tax money that [the government] keeps — because undocumented people can't file taxes — this country banks off of us. So we want to be respected. We know what we contribute to both countries, and we demand that there be a legal format for our people to stay here. So they don't separate our families. That's why our campaign is called the Right to Family.
The fact is, a mixed-status family is not going to hold a line demanding citizenship at the cost of them continuing to be separated and deported. They'll accept something like DACA, something like TPS — you know, some parole or whatever — as long as you don't separate their families because their position has always been, "Let our children vindicate us. Let us stay here with our families. When our children become of age they can sponsor us or apply for us. We'll get there."
Every year Latinos turn 18 and are able to vote, and historically, we're coming out in bigger numbers. So saying that you have to have citizenship, because anything less is disrespectful, is a great thing to put on your campaign material. But it doesn't do anything for the families because we keep getting deported. Our position has always been to keep our families together. That is our main priority.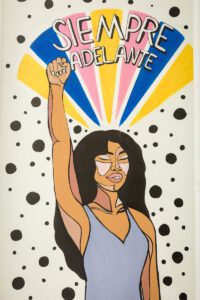 Photo by Michelle Kanaar/Borderless Magazine
Our bill [the American Right to Family Act] called for citizenship for DACA recipients and citizenship for the TPS holders. And for all those living in shadows or people that are coming in, it would be a legalization so that they could stay with their families, and a way for the two million people that were deported to re-enter the country and reunite with their families, which has always been our position. There's no reason for there to be any division within the immigrant movement. Because whatever you're asking for, yeah, that's good.
I always tell the Mariposas, our pastoras [female pastors] that they're like acupuncturists. The movement is sometimes sleepy, sometimes it's a little sick, and you've just got to go over there and prick it in the right place, and then it'll wake up again. So I told them wherever we can be, let's be there. And let's bring a positive strong message and demands and just keep going. Who knew that when Elvira took sanctuary, that today we were going to have sanctuary cities?
The largest victory of Centro Sin Fronteras was the sanctuary movement. Everybody — including and especially those who were believing the lies — could really see who these people really were, that they were not contrabandistas [smugglers], or drug dealers or people stealing our jobs. No, they're people like Elvira Arellano. Just a mom, another worker raising her son.
Art has always been part of the lucha. Back in the day, my father was a migrant worker. And when there were problems with the growers, somebody would pull out their guitar, and people would say, "Echales un corrido" [sing us a ballad of the struggle], and they would basically play a song saying that the growers were oppressors. So we continue that tradition, and we have our own composer and singer and musicians that go out there with us, and they set the tone, and they play the song that identifies the struggle that we're in today.
Historically, the tradition is to use the arts in order to document the history but also move people to be part of history-making and the struggle for justice. And the MCA exhibit is a collection of these struggles, right? To put them in a place where people can come and appreciate them and observe them and learn from them and see the beauty in the lucha. And maybe inspire them to be part of that social justice movement. So for us, that's great, that was perfect, because we were saving our stuff for something!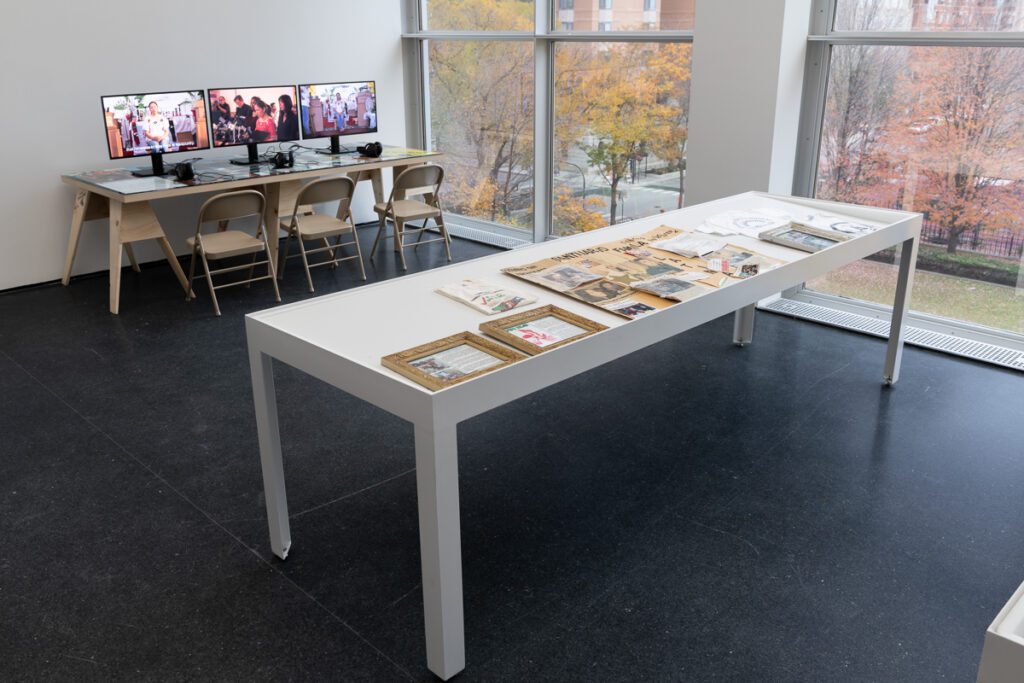 Photo by Nathan Keay, © MCA Chicago
The struggle continues. Right now, there's an opportunity to really make some progress. But it's going to take unity, and it's going to take folks to really get out there and be involved in whatever capacity they can afford. If you're involved in the arts, let that reflect the struggle for social justice. And I think that that's what Andrea Bowers really is bringing up right now — that it's time for everybody to use those talents, whatever they be, for social justice.
My brother Rudy had this poster. It was so cool. It showed that this shark was eating all the little fish. But then all the fish got together, and they made themselves in the form of a whale. And then they just devoured the shark. Mobilizing the base, waking up the people to the power that they have together, of unity, on a specific struggle together, almost always equals a victory. But you have to be able to wake up and be in harmony. Some are waiting for a special leader, but my brother Rudy would say "There are no great men or women in the world, only great challenges that ordinary people must take on."
When I'm done and I can't struggle anymore, that's when the next mariposa who's been transformed will carry on the struggle until we've reached our victory, our objective, our destination. But I'm still in my process right here: I'm still flying.
The Right to Family Campaign accepts donations here.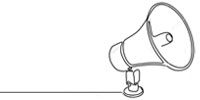 Bring power to immigrant voices!
Our work is made possible thanks to donations from people like you. Support high-quality reporting by making a tax-deductible donation today.