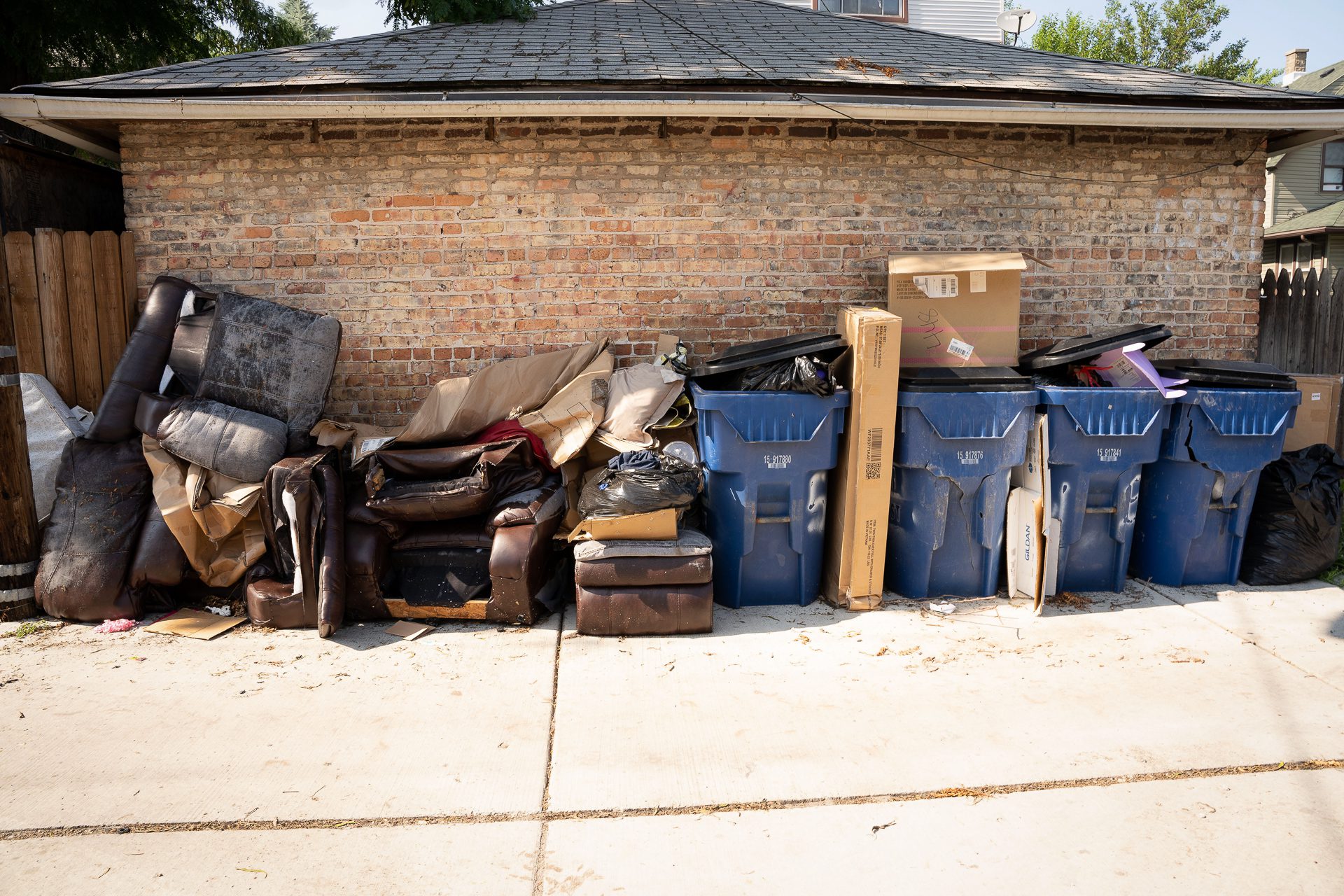 Efrain Soriano/Borderless Magazine
The alley behind Juan Jose Avila's home is full of garbage bags of clothes and torn-up couches damaged by flooding in Cicero, Ill., July 3, 2023. Avila says this photo represents a fraction of the estimated $10,000 in damages in the family's home caused by the flooding.
Mixed immigration status families in Cicero and other Chicago-area towns can still apply for federal assistance if they were impacted by the July storms.
Correction 9/16/23: An earlier version of this article incorrectly stated the incident period of the July storms, according to FEMA's Illinois disaster declaration. The correct dates are June 29 – July 2, 2023. 
Illinois homeowners and renters whose homes were damaged from severe flooding earlier this summer can still apply for federal relief.
Government officials encourage Cook County residents with uninsured or underinsured properties damaged by the severe storms on June 29 to July 2 to apply for Federal Emergency Management Agency (FEMA) disaster assistance. 
Households with members of different immigration statuses may also be eligible to receive federal aid. According to FEMA, the agency does not ask about the immigration status of the other members in the household. The federal agency does not provide applicant information to immigration or law enforcement organizations. But in rare circumstances, an applicant's personal information may be shared within the Department of Homeland Security based on a specific request.  Still, FEMA recommends those eligible to consult with an immigration expert before submitting an application for aid.
The deadline to apply for federal assistance is Oct. 16. 
Want to receive stories like this in your inbox every week?
Sign up for our free newsletter.

Nearly two months later, Chicago area residents are still recovering from the record-setting rainstorms that caused flooding in Cook County. Last month, President Joe Biden approved Gov. Pritzker's Illinois disaster declaration, making federal funds available to those affected by the July storms. 
FEMA, a component of the Department of Homeland Security, is responsible for leading preparation efforts, mitigation strategies, and the recovery response to  natural disasters, man-made incidents or terrorist events. Federal assistance includes grants for temporary housing and home repairs, low-cost loans to cover uninsured property losses, and other programs to help affected individuals and business owners. 
Borderless compiled a guide on the FEMA application process, qualifying requirements, and more.  
Are there only specific geographies included in FEMA? 
Enter your city, state or ZIP code on the Disaster Assistance Improvement Program's website to see if your area is eligible for individual assistance. You should immediately file a claim with your insurance company if you have homeowner or renters insurance. FEMA assistance cannot help with losses already covered by insurance.
Who can apply for financial assistance from FEMA?
FEMA provides direct assistance to U.S. citizens, "non-citizen nationals" from American Samoa and Swains Island, and certain non-citizen immigrants.
Qualified non-citizen immigrants include people who are Legal Permanent Residents (also known as Green Card holders), refugees and those who have been granted asylum. Immigrants with Temporary Protected Status (TPS)  including certain Venezuelans and Ukrainians, and those who have been humanitarian paroled such as certain Afghans and Haitians, can also apply for FEMA assistance. Victims of certain crimes, including battery and human trafficking are also eligible to apply for direct assistance. 
Undocumented immigrants and those with legal statuses not mentioned above, such as foreign students or temporary or work visa holders, do not qualify for direct support from FEMA. 
What about mixed-immigration status households?
Undocumented immigrants may apply as a co-applicant for support if they are a parent or legal guardian of a minor child who is a U.S. citizen or a non-citizen who meets the requirements above.
Borderless reached out to FEMA for clarification on how this process works.
"To qualify for FEMA assistance, only one member of the household must be a U.S. citizen, non-U.S. citizen national or qualified non-citizen," said FEMA representative Nicole Wilson. "Families with diverse immigration status need only one family member with a Social Security number to apply. FEMA will not ask about the immigration status of the other members in the survivor's household."
FEMA advises immigrants to talk to an immigration attorney or consultant to verify if they meet FEMA's requirements before applying. 
How can an individual apply for FEMA? 
The fastest way to apply is through DisasterAssistance.gov. You can also apply through FEMA's mobile app or by calling the agency's helpline at 1-800-621-3362.
What information do I need to provide when applying for FEMA?
When you apply for assistance, have the following information readily available:
The address of your disaster-damaged home including ZIP code

A description of losses and the condition of your damaged home

Insurance information, if available

Household income

Social Security number

Phone number 

Address where you can receive mail or email address to receive electronic notifications

Direct deposit information 
What are common mistakes people make when they apply?
Because of a rise in fraudulent activity following disasters, FEMA warns applicants to be cautious about sharing personal information. There are never any fees or costs associated with using FEMA's services. All FEMA employees are required to wear identification badges. FEMA advises people to report any strange messages, phone calls, or visitors to local authorities. You can confirm FEMA outreach by calling 1-800-621-3362. You can also call the fraud hotline at 866-720-5721 to report any instances of possible fraud. 
Does financial help from FEMA have to be paid back?
FEMA Assistance is given money as a grant and does not have to be repaid. They are not taxable income and won't affect eligibility for Social Security, Medicare, Medicaid or Supplemental Nutrition Assistance Program benefits.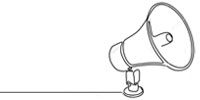 Bring power to immigrant voices!
Our work is made possible thanks to donations from people like you. Support high-quality reporting by making a tax-deductible donation today.