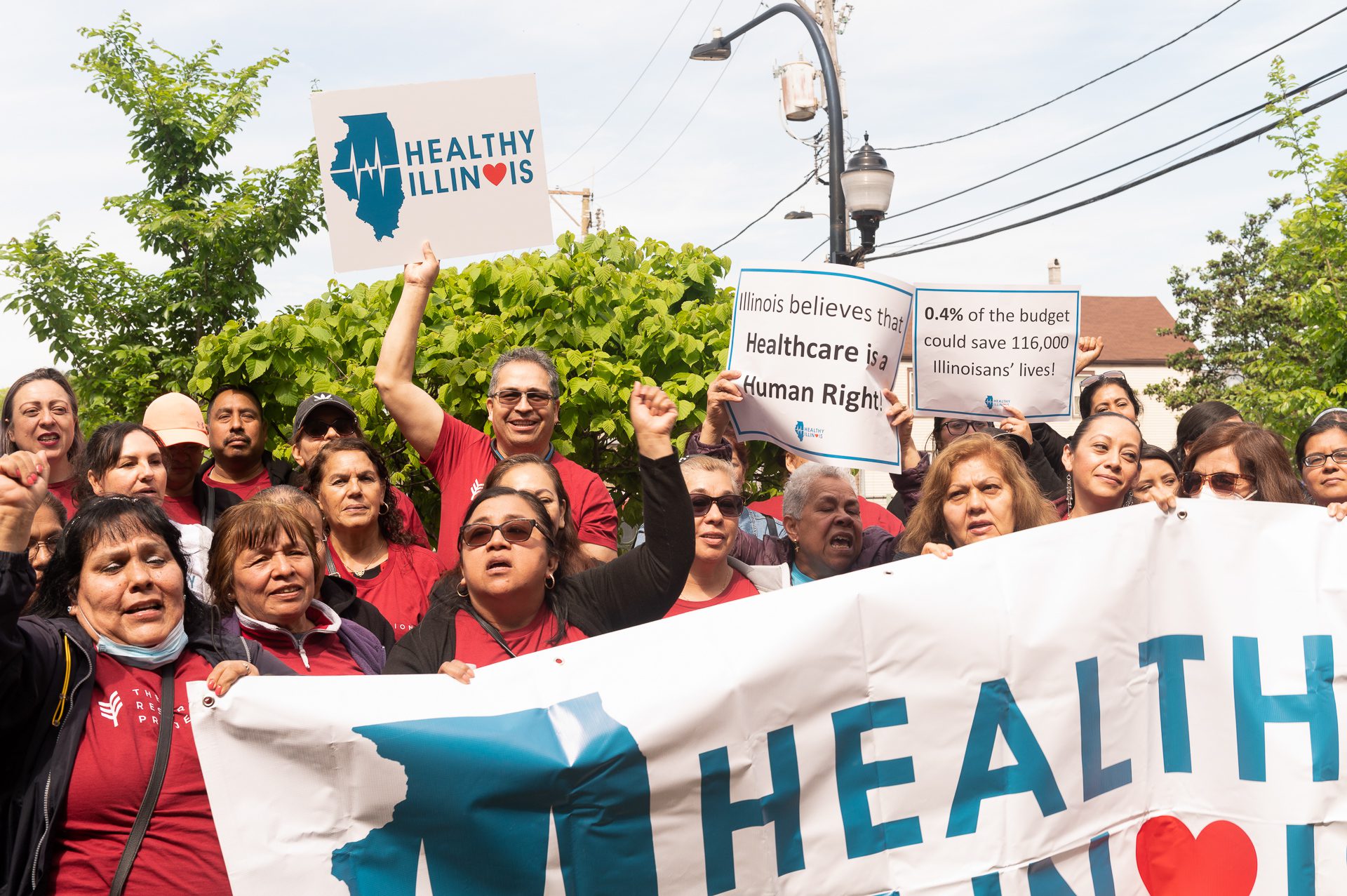 Gonzalo Guzman for Borderless Magazine
Organizers from The Resurrection Project chant at a news conference for the Healthy Illinois Campaign at the Alivio Medical Center in Chicago, Ill., May 16, 2023.
If passed, the bill would implement universal health insurance for low-income residents, regardless of immigration status.
When Brenda Perez, a first generation medical student in Chicago, came down with COVID-19 two weeks ago, she didn't know how to proceed. "I couldn't focus, I couldn't continue serving my patients and my communities and I thought to myself that this is unfair," Perez said.
Perez said that once she turned 26 in December, she could no longer be covered by her parents' health insurance. As a result, her telehealth visit was $300 out-of-pocket, something she couldn't afford. She said her doctor allowed her to do a payment plan, but she was still rattled that the decision to seek treatment was a hard one to make because of the costs.
Want to receive stories like this in your inbox every week?
Sign up for our free newsletter.

Perez is one of over 100 people that came to Alivio Medical Center in Pilsen on Tuesday morning to urge state legislators and Gov. J.B. Pritzker to pass a bill that would make anyone between 19-41 eligible for state funded health insurance, regardless of their immigration status. The bill, known as Healthy Illinois for All, was introduced by Lisa Hernandez in the House and Omar Aquino in the Senate. The 106th Illinois General Assembly, the current legislative session, ends this week which will also be the last opportunity this bill can be incorporated in the state's fiscal budget for 2023.
What's At Stake
Currently, there's a gap in coverage for this demographic, as Illinoisans aged 18 and under are covered by All Kids and adults over the age of 42 are eligible for state health insurance. Advocacy group Healthy Illinois estimates that this bill would expand coverage for about 116,000 low-income undocumented people.
Nearly 8,000 migrants have arrived in Chicago since August 2022, many of whom fall within the ineligible age range. If this legislation isn't passed, even more people in the state may be forced to make the same tough calls as Perez.
Healthy Illinois is a coalition and campaign that advocates for affordable health insurance coverage for everyone in Illinois. It represents over 40 organizations, including Mujeres Latinas en Acción, The Resurrection Project, Hana Center, whose members include health care workers, lawyers and organizers spanning multiple age groups and ethnic backgrounds.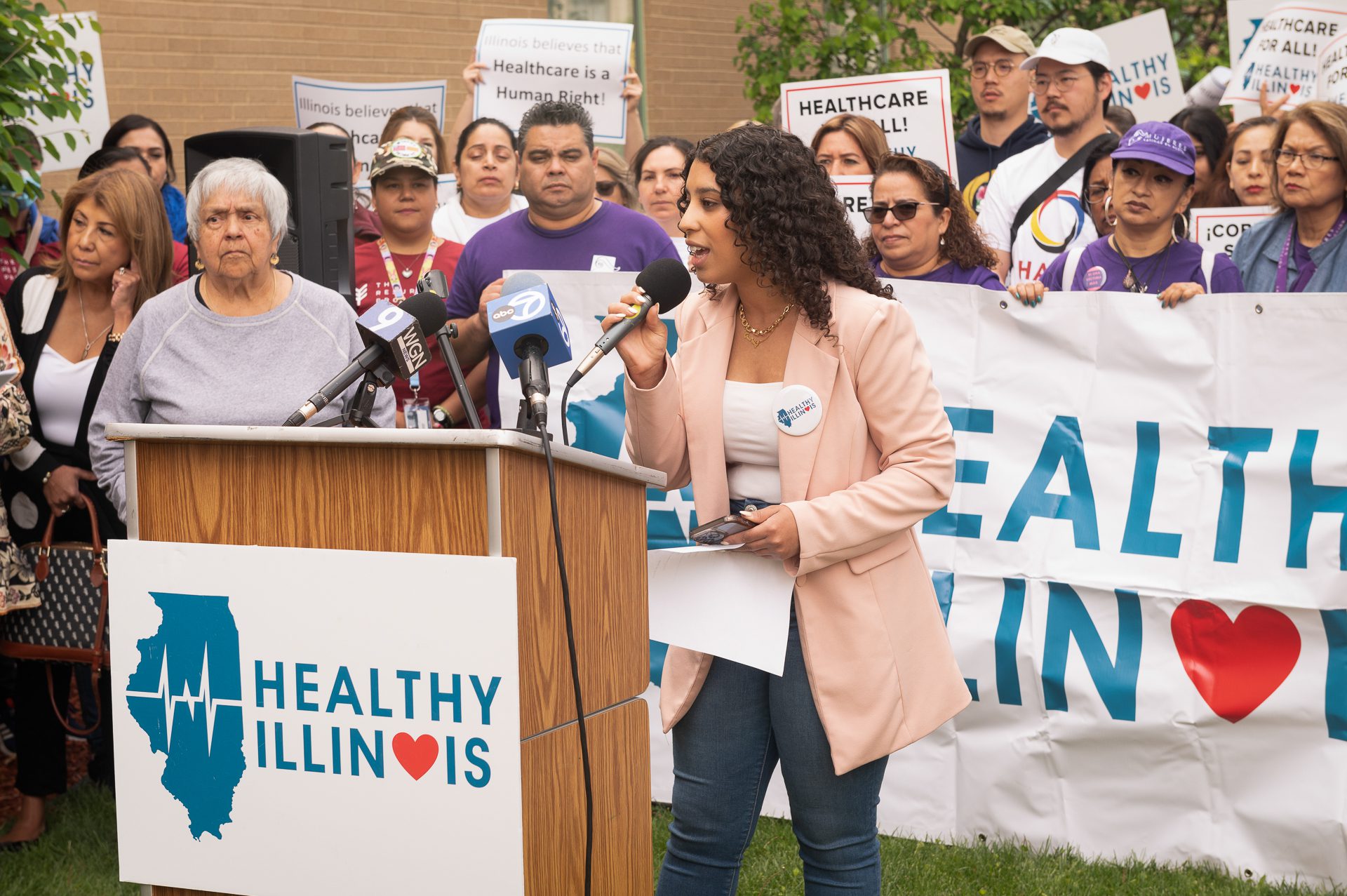 Gonzalo Guzman for Borderless Magazine
Glo Choi, community organizer with Hana Center, which offers social services to majority Asian community members, said his organization joined the campaign because a community survey the organization completed back in 2017 revealed that healthcare coverage is the number one need of their clients.
Choi, whose family emigrated from South Korea to Illinois in 1996, said since his mother was able to afford her blood pressure and diabetes medication with this coverage, she was able to move forward with an important dental surgery.
"This campaign really is not just about mitigating death, but it's also about having a quality of life that we all deserve, regardless of people's income, and whether or not they're documented," said Choi.
Tovia Siegel, director of Healthy Illinois, said that while the most important benefit of this bill would be that it provides life-saving access, it can benefit the overall economy if hospitals are able to be paid for the treatment they provide.
"Uninsured people might end up with conditions that go untreated for much longer than necessary and end up being both more risky to the health of the individual but also more expensive and complex (to treat) down the line," said Siegel.
Healthy Illinois is largely responsible for current insurance access by getting healthcare coverage for seniors aged 65 back in 2020. In 2021, this coverage was expanded to include individuals aged 55-64, then it was expanded again in 2022 to include 45-54.
Siegel said Healthy Illinois built strong relationships with the Illinois Legislative Latino Caucus, Illinois Asian American Caucus and the Illinois House of Representatives Progressive Caucus throughout the years, which helped with the passage of previous expansions.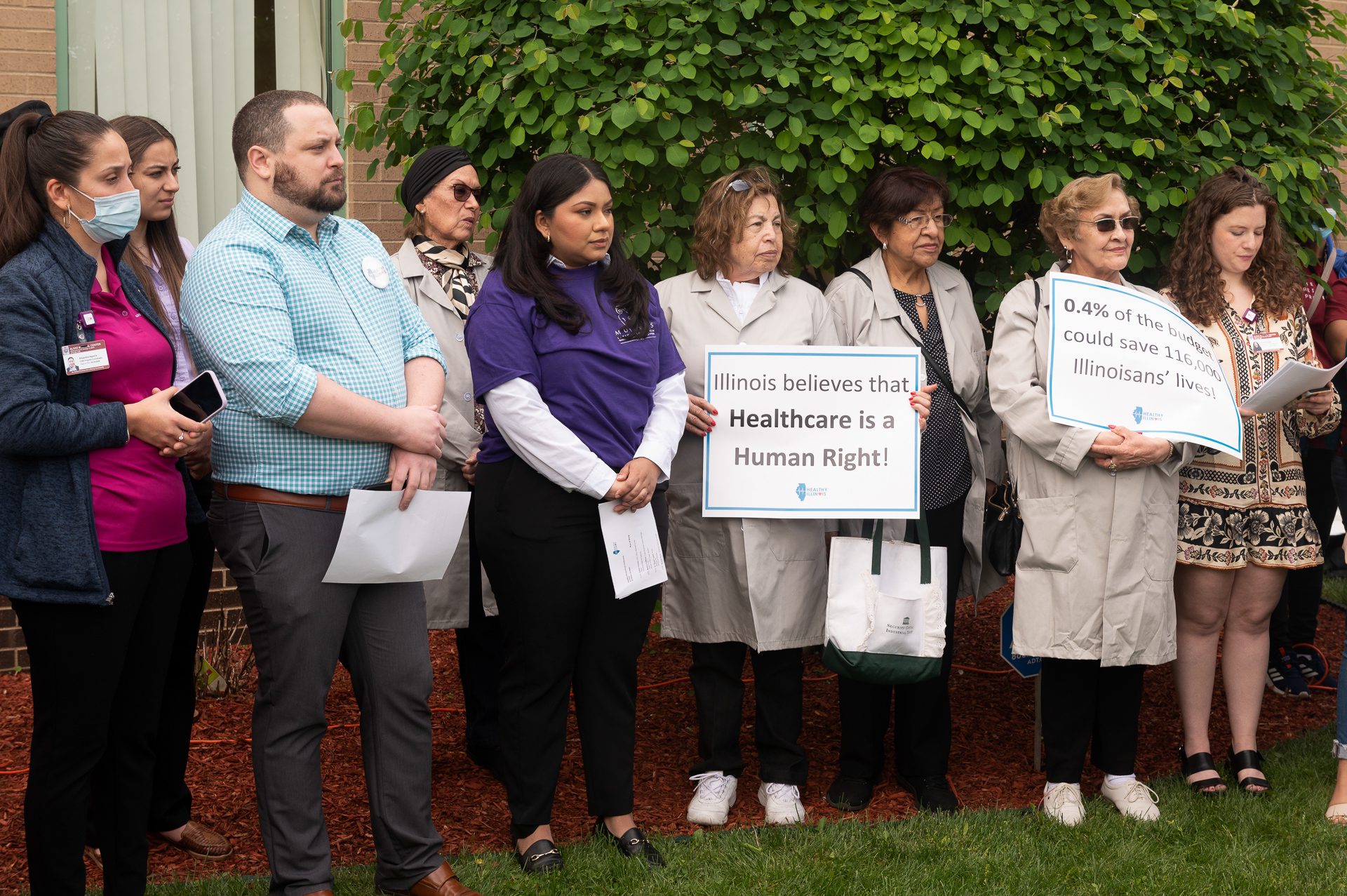 Gonzalo Guzman for Borderless Magazine
Challenges and Opposition
House Republican leaders including Norine Hammond and Ryan Spain called for a moratorium on the current state insurance programs available to undocumented adults and seniors back in April with concerns it'll place the state over-budget. But Siegel said that emphasis on this part of the budget is anti-immigrant.
"When we hear politicians say they can't expand this year, it's too expensive, frankly, what they're really saying is that they're okay with immigrants getting sick and dying," said Siegel.
The Department of Healthcare and Family Services, which is Illinois' Medicaid agency, projected that the current program would cost $1.1 billion for the next year. However, the costs for the program to date comes out to $436 million. The estimates might be discouraging for legislators, but John Bouman, director of Legal Action Chicago, who acts as a policy expert for Healthy Illinois, said it demonstrates how necessary the program is.
"It is to be expected that when people have not had coverage, the first year or so they're going to deal with problems that haven't been treated. So it costs a little more in those first couple of years. But then effects are leveled out," said Bouman.
What's Next?
If this bill passes, it would go into effect July 1, making Illinois the first state to offer healthcare to everyone regardless of immigration status.
Illinois set an example by being the first state to offer state-funded coverage to older adults back in 2020, moving other states such as California, New York and Washington to pass similar legislation. California passed a bill in 2022, which will make all low-income adults eligible for healthcare coverage, regardless of immigration status, by 2024.
Many other organizations in the state or city are prioritizing healthcare for immigrants. The Illinois Coalition for Immigrant and Refugee Rights (ICIRR) developed the Immigrant Health Academy to create a curriculum that articulates important health information and local health resources available. ICIRR also released a report in March of this year that proposes the state expands screening practices that could offer options for healthcare coverage and financial assistance.
The next opportunity to incorporate this bill would be 2024, but Siegel said Healthy Illinois will continue to push for this access like they've always done.
"It took years of organizing and building political power to prove that it was possible for people to even imagine the idea of expanding coverage to undocumented individuals," said Siegel. "We were able to show that not only is it possible, but we can get people enrolled and the program can work well and as intended."
Healthy Illinois went to Springfield Wednesday morning to bring attention to the bill.
Choi also went, because he said there's a lot at stake.
"Our shared value in believing this is a human right is what drives all of us. But a lot of those views are informed by some of the deepest suffering, people being hurt and not being able to get the care that they require," said Choi. "No one should have to live in fear. No one should have to wonder if they can afford to keep living."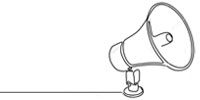 Bring power to immigrant voices!
Our work is made possible thanks to donations from people like you. Support high-quality reporting by making a tax-deductible donation today.