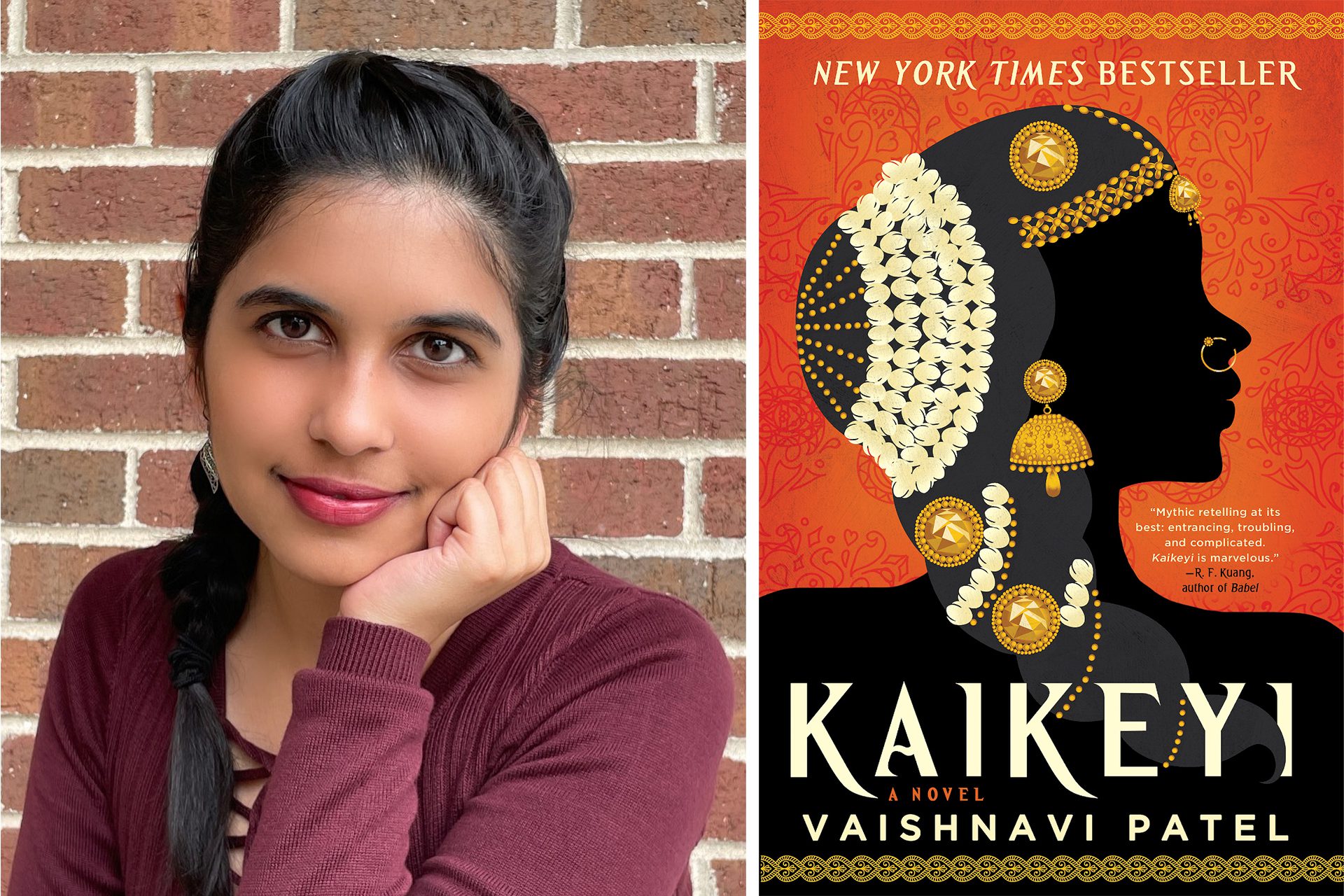 Left image: Vaishnavi Patel (Courtesy of the author) Right image: Patel's book, "Kaikeyi" (Courtesy of Hachette Book Group)
Chicago author Vaishnavi Patel on her debut novel "Kaikeyi," her Hindu identity and publishers pulling her book in India.
In her debut novel "Kaikeyi," Chicago author Vaishnavi Patel retells the story of a key female character in one of the holiest Hindu epics.
The Ramayana is the story of Lord Ram, the oldest son of Dashratha, the king of Ayodhya. Polygamy was common at the time of Dashratha's reign, and his third wife Kaikeyi exiled Ram and his wife Sita to fourteen years in the forest in order to put her own biological son on the throne. Ram surrenders his throne and power in order to respect the command of Kaikeyi and is heralded as the ideal man. Today, Ram is widely worshiped by Hindus all over the globe.
"Kaikeyi," is now a New York Times Best Seller. It comes out at a time when Hindu nationalism, mostly in the name of Ram, is seeing a rise in India and in the U.S. Reports show that since India's Hindu nationalist Prime Minister Narendra Modi came to power in 2014, his government has stifled religious freedom, freedom of press and freedom of speech significantly. His government is particularly known to attack Muslims and make hate-ridden comments against Muslims. Similar trends of anti-Muslim sentiments have been echoed by Indian Americans living in the U.S, where Hindu nationalism is quickly gaining ground.
Vaishnavi Patel's book is being met with great public ire, as Patel challenges the common trope of Kaikeyi as being a villain. In her book, Patel uplifts Kaikeyi to the position of being a gifted statesperson and diplomat, and as someone who possesses physical might. Patel's book reimagines the place of women in Hinduism, in historical and modern contexts, and she writes about anti-colonialism, feminism and Indian myth. The publication of the book was ceased in India, and Patel continues to receive criticism for retelling Kaikeyi's story from a feminist perspective.
Borderless Magazine talked to Patel about her book and her life as an Indian American in Chicago.
Get Borderless in your inbox
Sign up for our free newsletter. Each Thursday we share ways to support immigrant organizations and stories about our communities.

Can you talk about your upbringing in Chicago?
I grew up in a small suburb called Roselle, and was raised in a very white, working class neighborhood.
Growing up I just didn't realize that there was anything different about me, and that my peers weren't Hindu. It was only until I went to second or third grade, when I was learning world history, and the text in my book read: "And in India people practice Hinduism. People worship cows, and they observe the caste system."
And that was it.
Later on, a few of my classmates started asking me if I was Hindu, started laughing at me, and began probing about my caste. In hindsight that was a very disturbing experience because that was all 9-year-old American white kids were being taught about India.
Despite all these odds, I was proud to still be who I was.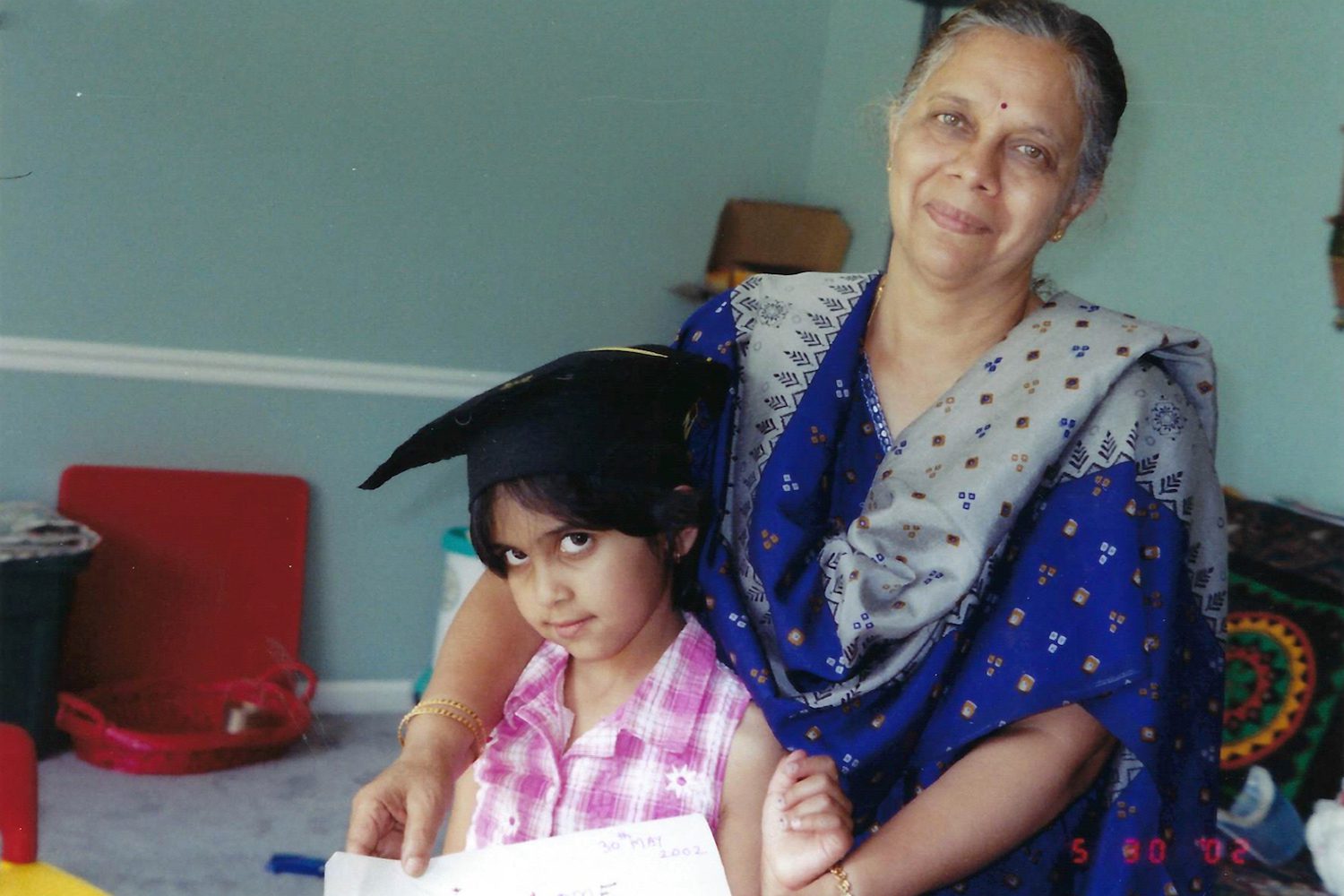 What motivated you to write this book, especially at a time when Lord Ram is being immensely politicized by the Hindu Right all over the world?
Until I went to college, I felt like I was in a vacuum about Hinduism. My parents are both different castes and growing up, the most we would talk about caste would be calling it "stupid," and then moving on.
My thoughts about the Ramayana, my issues with it, and my love for it developed in this vacuum for the first 16 to 18 years of my life. As a young girl, I had questions about the characters, especially for Kaikeyi.
My family is very religious, but they were not single-minded about their interpretations of the Ramayana, so it never occurred to me that the Ramayana was politicized. My book was never meant to be a political statement the way that many people have taken it to be.
Who is Kaikeyi, and why did you choose Kaikeyi over the many other strong female characters in the Ramayana?
Kaikeyi is usually called the evil stepmother in the Ramayana, who decides to exile Lord Ram to 14 years in the forest in order to put her own son on the throne. But in ancient Hindu culture, kings were allowed to have multiple wives. So Kaikeyi is really the mother of Ram, although not biologically.
In most versions of the Ramayana, Kaikeyi is plainly called a jealous woman. But that never made sense to me because to me Kaikeyi was a very strong-willed and upstanding woman. She was always stuck in my mind. A lot of writing came from personal curiosity.
When did you first learn about your book being banned in India? Did you ever anticipate such a response to your work?
I expected that some people would be nasty about it. People have tweeted and tagged me in horrible reviews. People have also called me a "Christian plant."
I learned about the ban 10 days before the book was supposed to come out in India. I was never told about the ban. I found out because a bookshop that was supposed to sell "Kaikeyi" in India contacted me and asked me why their order was canceled. I found out that the book was banned under the Indian Religious Offense Law, and the publisher was told that if they put out this book they would get sued, and that they could even be subject to prison time.
Do you have any message for young women writers like yourself, who come from immigrant backgrounds, who are trying to challenge traditionalist views in society?
You matter. You have a voice. Don't feel guilty about your work.
People will still be mad at you for daring to have an opinion and for speaking it aloud. You can come out on the other end.
This interview has been edited and condensed for length and clarity.
By using the affiliate links on our page to purchase books through Bookshop.org, a portion of the proceeds goes to help support Borderless Magazine's work.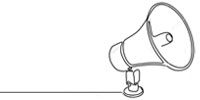 Bring power to immigrant voices!
Our work is made possible thanks to donations from people like you. Support high-quality reporting by making a tax-deductible donation today.