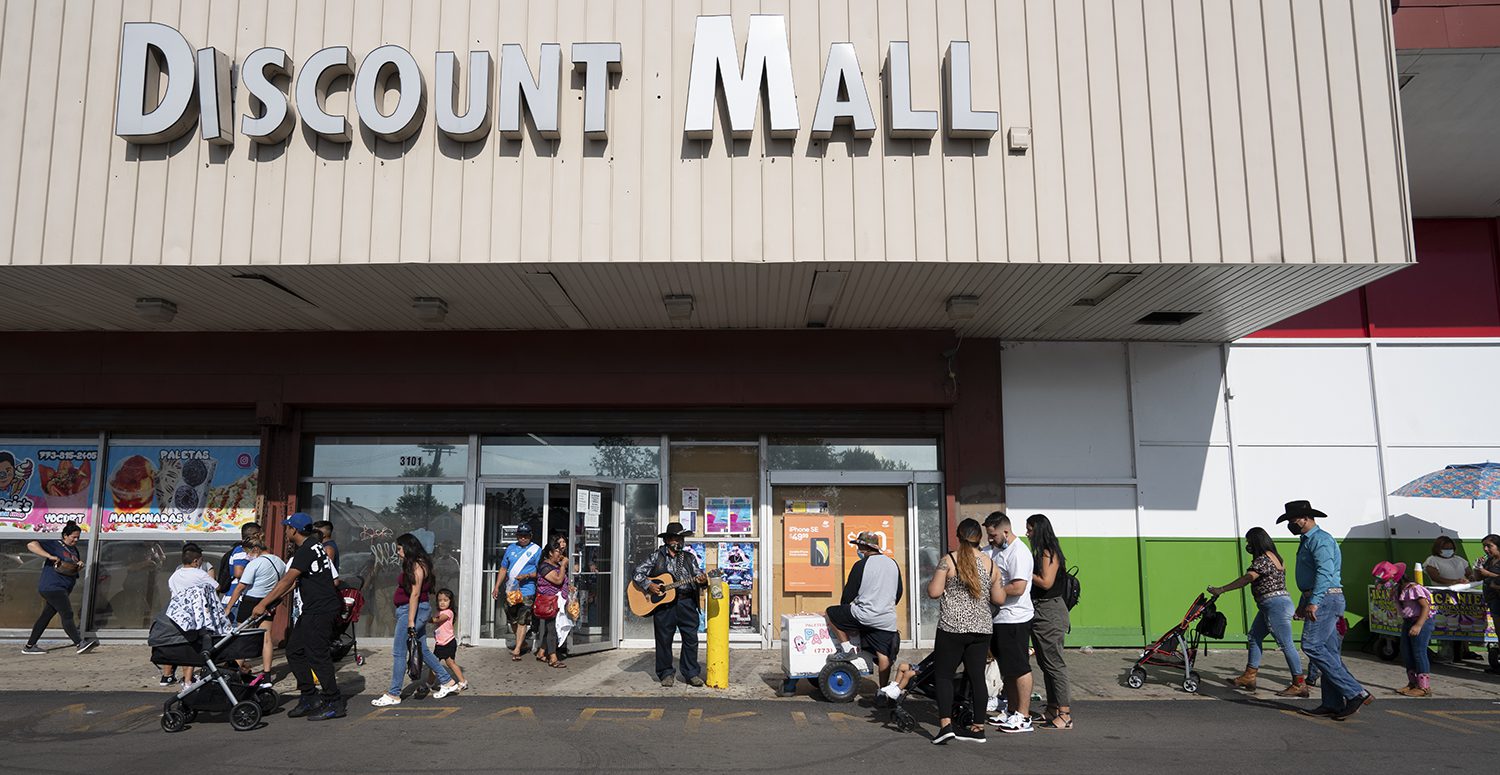 Camilla Forte/Borderless Magazine
People walk toward Little Village's Discount Mall, at 3115 W. 26th St., Chicago, Ill., Aug. 14, 2021.
Our visual reporting on the Little Village Discount Mall and bilingual coverage of the Afghan community receives national recognition.
We're excited to share that Borderless' work has received national recognition from the 2022 Nonprofit News Awards!
The nominations in two categories from the Institute for Nonprofit News reflect our commitment to telling nuanced community stories that center immigrants, while also cultivating talent to change the face of immigration journalism. As a small nonprofit that launched three years ago, Borderless is excited to be in the company of established nonprofits and startup newsrooms from across the country.
Want to receive stories like this in your inbox every week?
Sign up for our free newsletter.

We want to congratulate Camilla Forte, Adriana Rezal and Saleha Soadat, three former interns and fellows from our Pathways mentorship program, for being national finalists. Borderless Cofounder and Art Director Michelle Kanaar is also recognized.
The Institute for Nonprofit News Awards, or INNYs, recognizes excellence in journalism, leadership and community service across nonprofit news organizations nationwide. Winners will be announced at a ceremony on September 21, 2022.
Read our coverage that received nominations below.
Camilla Forte/Borderless Magazine
This award honors a story or series that uses "photography and/or other visual media to more accurately portray a community that has traditionally been under-represented or mis-represented in news media."
Little Village's Discount Mall is a "little piece of Mexico" for people across the Midwest. After the property was purchased by a developer, Latinx business owners are worried about the fate of their stores.
Camilla's intimate coverage of Discount Mall business owners and visitors to the shopping center, edited by Michelle, as well as Adriana's reporting, are finalists alongside work by three other news organizations.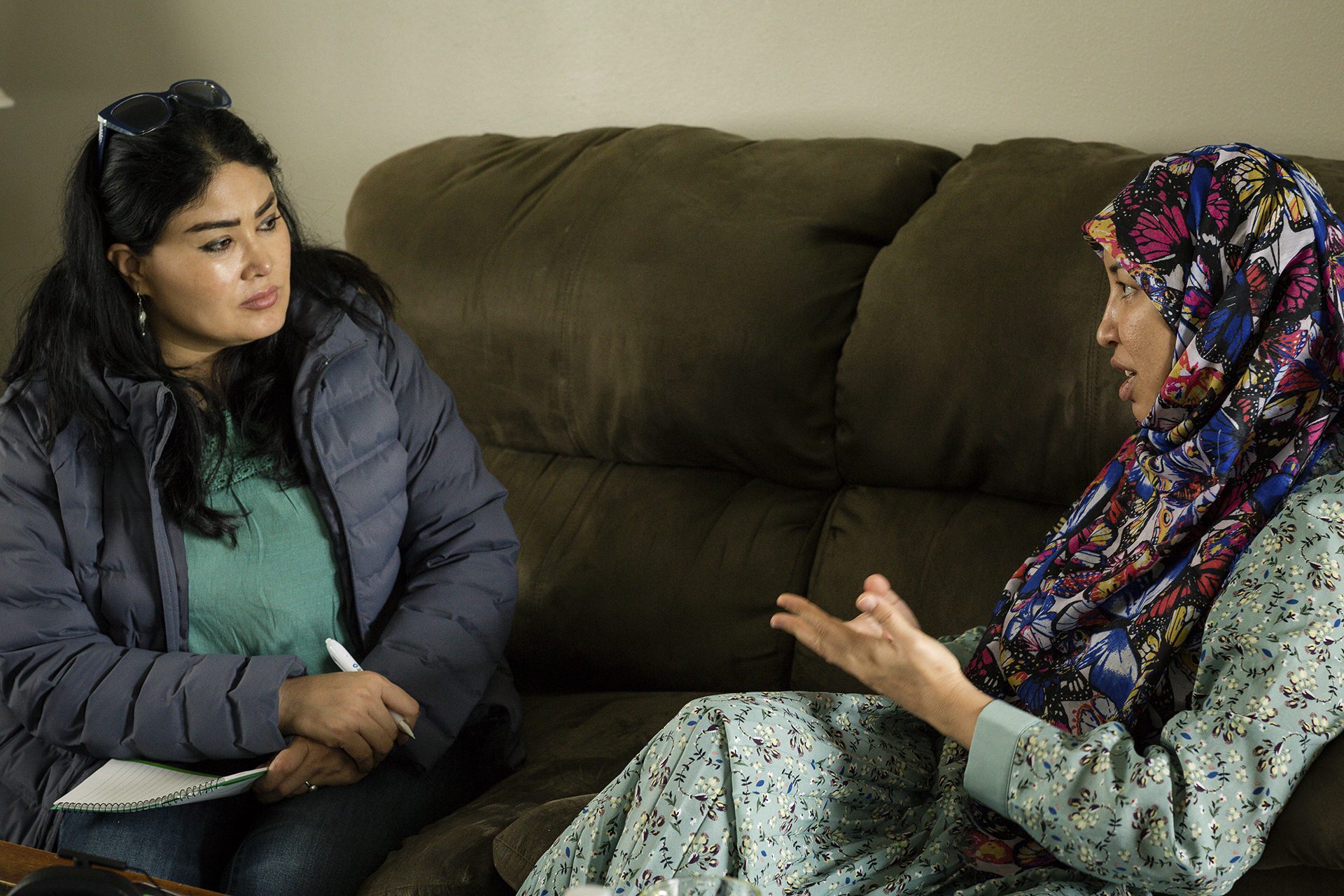 Michelle Kanaar/Borderless Magazine
This award honors an organization that has "made a significant contribution to the well-being of its community through a journalism-centered project or service."
Since March 2021, Borderless Magazine has published stories in both English and Dari to serve a significant and growing Afghan community in Illinois and the Midwest. We are the only local news organization in the country that is publishing its stories in Persian Dari.
Our Pathways Reporting Fellow, Afghan journalist Saleha Soadat, has been indispensable to those efforts. She has also reported several stories for a series, Broken-Winged Birds: Afghans in Exile highlighting the experiences of Afghan refugees in their own words. Art Director Michelle Kanaar and photographer Shuran Huang worked closely with interviewees to create portraits and visual content that represented each individual's experience while also respecting their safety and privacy.
Since last August, more than 2,500 Afghan refugees have resettled in Illinois. Our translated coverage has drawn readers not only from the Chicago area, but also from diasporic communities overseas and in Afghanistan. The weeks that stories from the Broken-Winged Birds series were published, 10% of our online audience lived in Afghanistan.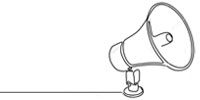 Bring power to immigrant voices!
Our work is made possible thanks to donations from people like you. Support high-quality reporting by making a tax-deductible donation today.