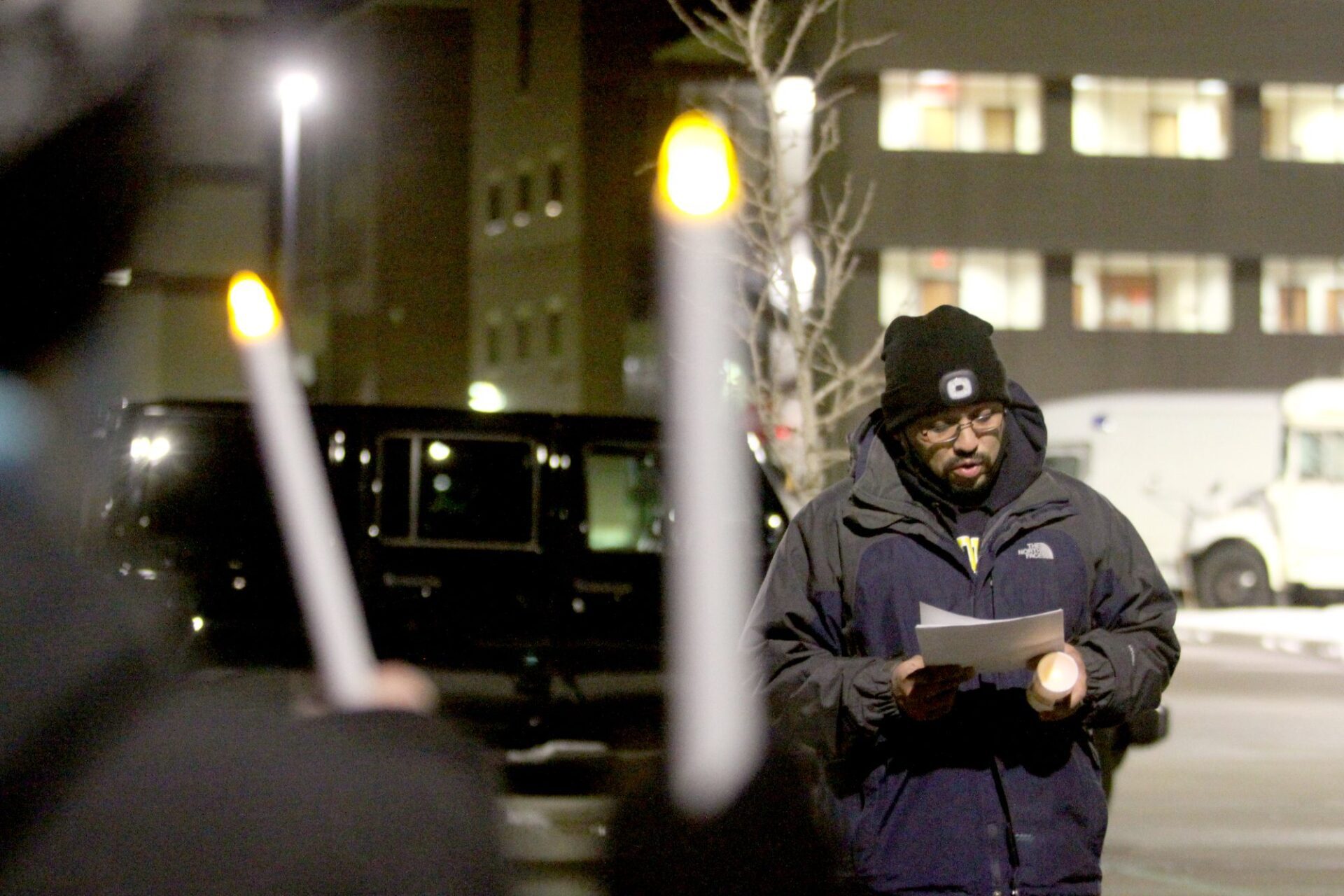 Patrick Kunzer for Shaw Local
Activists held a candlelight march to the front of the McHenry County Correctional Facility the evening of Wednesday, Dec. 29, 2021, using a bullhorn to offer encouraging words to inmates and detainees. Former detainee Cesar Elizarraraz spoke to those gathered as part of the event arranged by the Coalition to Cancel the ICE Contract in McHenry County.
The court's ruling comes after McHenry and Kankakee counties filed a join lawsuit challenging the Illinois Way Forward Act.
This article was originally published by the Northwest Herald.
Days before a new state law requiring McHenry County to end its contract to house federal immigration detainees was to take effect, a federal appeals court has put the issue on hold.
McHenry and Kankakee counties filed a joint federal lawsuit in September challenging the Illinois Way Forward Act, which banned counties from entering into contracts to house immigration detainees and required existing contracts to end by Jan. 1, arguing that the law was unconstitutional. The lawsuit was dismissed by a federal judge earlier this month, and although McHenry County State's Attorney Patrick Kenneally said he would appeal the decision, he was not optimistic the county would get an answer before the new year.
Want to receive stories like this in your inbox every week?
Sign up for our free newsletter.

A 7th U.S. Circuit Court of Appeals three-judge panel issued a stay Thursday, pushing back the deadline McHenry and Kankakee counties have to end their contracts to house ICE detainees to Jan. 13.
McHenry County's contract requires 30 days' written notice to allow Immigration and Customs Enforcement time to remove detainees from the jail's custody, which means the soonest ICE detainees now would be removed from the jail is mid-February.
"We're very glad to get this stay to preserve our longtime contract with ICE as we argue our case," County Board Chairman Mike Buehler, R-Crystal Lake, said in a statement. "The Illinois Way Forward Act is an unconstitutional and poorly thought out law that was hastily thrown together by the General Assembly to make a political statement regarding current federal immigration enforcement. We thank the 7th Circuit for their understanding, and we look forward to making our case."
County Board member Carlos Acosta, who has been vocal in his support for ending the ICE contract, told the Northwest Herald on Thursday that he is frustrated by the delay but not concerned.
"If nothing else, this gives the [Illinois] attorney general more time to research and be able to respond with the veracity that they did the first time," Acosta said.
After fighting for more than a year for an end to the ICE contract, Acosta said, the two-week delay is something he can live with.
Still, he said, "this is a chapter that the county needs to close, and Mr. Kenneally is just prolonging this."
Illinois Attorney General Kwame Raoul's office, which declined to comment Thursday, citing pending litigation, has until Jan. 6 to file a response regarding the stay, and then the counties have until Jan. 10 to file their replies, according to the order.
The judges also ordered the counties to explain how many federal immigration detainees are housed in each of their facilities and whether any already have been moved in light of the new law.
The McHenry County Jail housed 59 federal detainees as of Thursday, a county spokesman said.
"The forced termination of the contract will not mean that ICE will be releasing its detainees from the county jail; they will be relocated to facilities in other states, which will force families of detainees to travel much farther to visit while their loved ones await their hearings," the county said in a statement. "Also, the loss of revenue from the contract will hurt residents countywide in the form of diminished services or potential tax increases in future years."
McHenry and Kankakee counties argued in court that the Illinois Way Forward Act violates the Supremacy Clause of the U.S. Constitution, which prohibits states from interfering with the federal government's exercise of its constitutional powers, and interferes with the federal government's ability to do its work.
U.S. District Court Judge Philip G. Reinhard, the judge who dismissed the lawsuit earlier this month, however, said the state has the authority to determine whether it – or any of its political subdivisions, including counties – can enter into or remain in cooperative agreements like the one with ICE.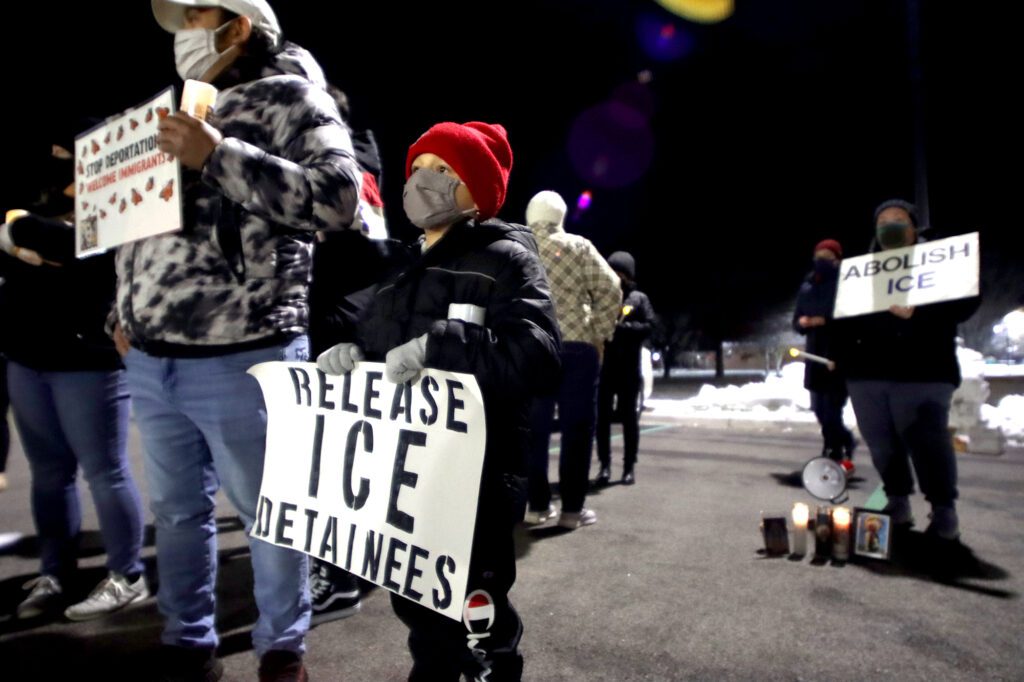 Patrick Kunzer for Shaw Local
Amanda Garcia, an immigration lawyer from Crystal Lake, said Reinhard's initial decision to dismiss the lawsuit said "quite clearly" that the law was not on the counties' side.
McHenry County's appeal "shows me that our county is not as committed to the law as they claim to be, and that they're really interested in the money," she said. "It's really discouraging to see our county pursue this and waste their energy on it and waste our tax money on fighting what I think is a losing legal battle."
ICE pays the county $95 a day for each detainee, which in some years has added up to more than $9 million in revenue for the county. However, that revenue has dropped recently. The county received $3.6 million from ICE in 2021, county Chief Financial Officer Kevin Bueso said, and it expects to receive about $360,000 this month for the final detainees.
From Acosta's perspective, lost revenue from ICE have been a "nonissue" so far, he said.
A budget without any money from ICE was crafted by the County Board this year without drastic cuts, Acosta said, adding that the sheriff's office still is looking to hire corrections officers despite the lost revenue.
Acosta was in the minority earlier this year when the County Board voted in May to keep its contract with ICE. That vote ended a yearlong process at the county level that the county in its news release Thursday contrasted with "the General Assembly's rushed bill."
"We are eager to continue this fight, pushing back against hasty and politically punitive legislation micromanaging the affairs of counties at the behest of Springfield activists," Kenneally said in a statement Thursday.
With more time before the contract ends, Garcia said she hopes this means ICE now will have more room to consider people's petitions for release or requests for parole.
But the delay leaves those detained and their families "in limbo," Garcia said.
People are sitting in the McHenry County Jail's immigration detention center terrified, Garcia said, as they now don't know where they're going or what this could mean for their deportation process.
Woodstock resident Eva Baker, a member of the Coalition to Cancel the ICE Contract in McHenry County, shared Acosta's and Garcia's frustration about the extended deadline but said this will give activists more time to push for detainees' release.
To have people in prison for immigration issues is inhumane, Baker said.
"Ultimately, we'd like to see the end of immigrant detention in general," Baker said. "This country's founded on immigration. Everybody here is an immigrant except for the Native Americans."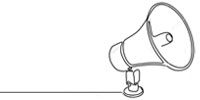 Bring power to immigrant voices!
Our work is made possible thanks to donations from people like you. Support high-quality reporting by making a tax-deductible donation today.