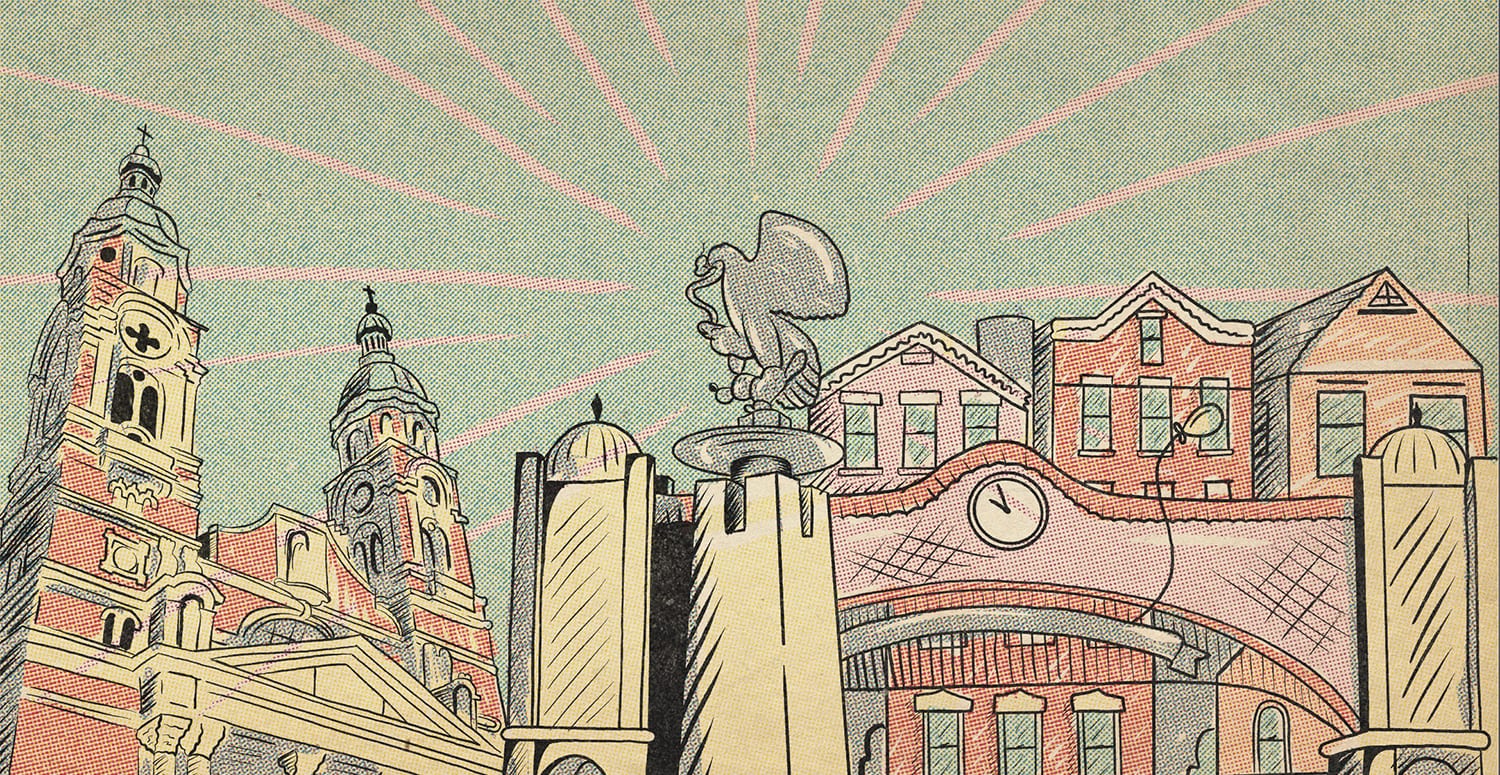 Brian Herrera for Borderless Magazine/CatchLight Local
Chicago band Quinto Imperio, whose members grew up in a predominantly immigrant neighborhood, has never stopped supporting its community while chasing its ambitions — even through the pandemic.
Latin alternative band Quinto Imperio was officially founded in Chicago, but its history begins in Mexico. Growing up in Mexico City, brothers Hugo, Edy and Fredy Dominguez always dreamed of forming a band. As children, they would use anything that mimicked an instrument, like a toy tennis racket for a guitar or a broom as a mic stand. They would play frequently around the house and imagine themselves as a famous act performing on a stage.
Want to receive stories like this in your inbox every week?
Sign up for our free newsletter.

In 1998, Hugo and Fredy — then ages 9 and 5, respectively — moved to the United States with their father Marciano to seek economic opportunities and be with their mother. Edy, then 13, was part of a kids band in Mexico. He joined his family in the United States in the year 2000, when he was 15.
Five years later, Quinto Imperio was born, growing to include vocalist Adriana Velázquez and MC and keyboardist Quintiliano Rios (stage name Kin-T). The band's name — Spanish for "Fifth Empire" — nods to its place in a lineage of family musicians: Quinto Imperio is the fifth band in the Dominguez family.
Brian Herrera for Borderless Magazine/CatchLight Local
Quinto Imperio shares more than music. The members are all immigrants, and they don't forget that. Four of them are currently protected under the Deferred Action for Childhood Arrivals (DACA) Act, but for many years they weren't. They make sure to honor their stories not only through their music but also by organizing within their communities. In the past decade they have helped to destigmatize immigrant narratives through their activism.
Borderless Magazine spoke with Edy, Hugo, Marciano and Kin-T about their journeys as musicians and how the COVID-19 pandemic has been both a challenge and a blessing.
Edy: Our band was made possible because of a community program in Back of the Yards. We became members of Santa Cruz-Inmaculado Corazón de María church, which has a marimba ensemble for youth. That's where we met Kin-T and Adriana. Once we became Quinto Imperio, we began to learn to play as a group and experimenting with music while sharing a common story: that we migrated to the United States. That history has kept us together.
Hugo: Through our music we've been able to represent the immigrant rights movement and our community. Back of the Yards is a predominantly immigrant community. Our dad convinced us to get more involved in the church's committee that provided resources for immigrants.
Marciano: We lived in a difficult neighborhood, and I found a great opportunity for them to stay out of negative activities in the streets and stay safe and focused.
The music, the lyrics and the events have all been for the community.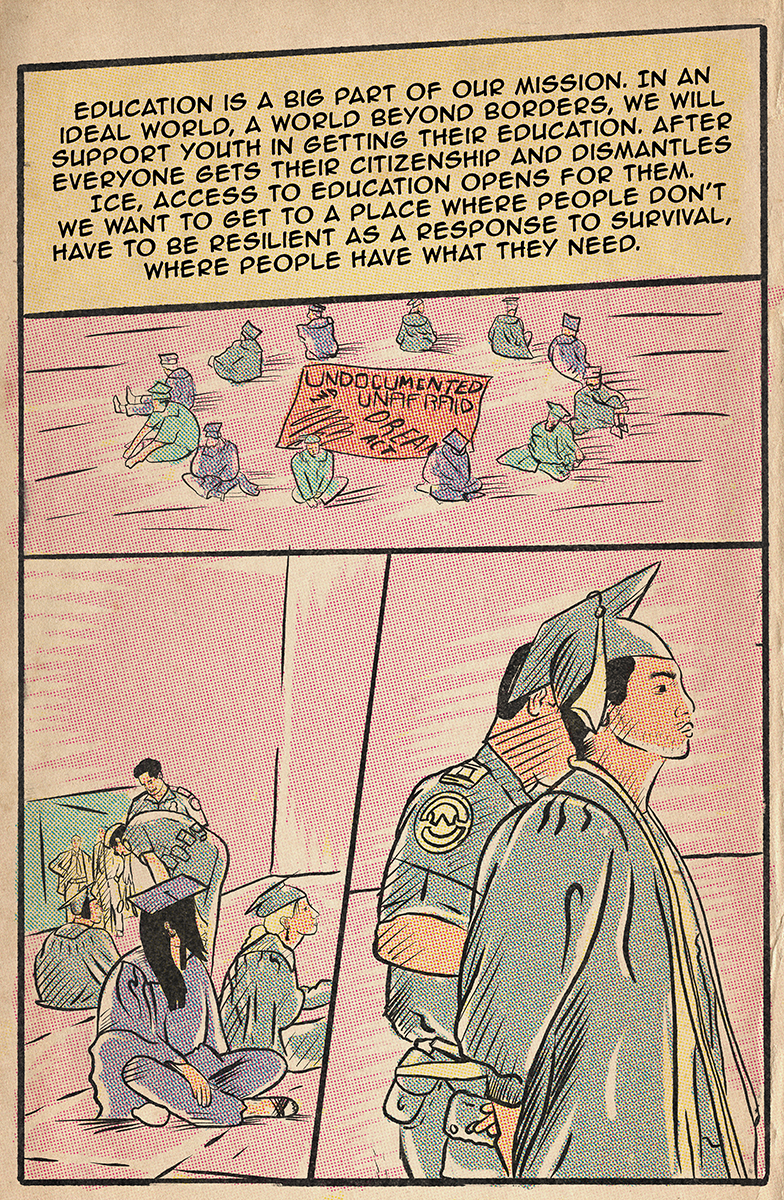 Brian Herrera for Borderless Magazine/CatchLight Local
Edy:  Kin-T (Quintiliano), Adriana and I got involved in advocating for immigration reform and the Dream Act. The March for America was in March of 2010. We organized our community and took 150 people to the March for America in Washington, D.C. Then we joined a national network of undocumented youth through the local Immigrant Youth Justice League, and in July we attended an annual "Dreamers Graduation" in Washington, D.C. During that event there was also a civil disobedience action taking place in the Senate. Twenty other undocumented students and I demonstrated inside the Senate and were arrested. It was the second civil disobedience action led and executed by undocumented people themselves. As a band, we came out with "Crónica Inmigrante" [Immigrant Chronicle] to support undocumented immigrants.
Marciano: The song also talks about leaving everything back home and trying to find everything here. Adriana and Kin-T also share a little bit about their stories. The song showed who they are — that they are not criminals as the nation portrays immigrants, that they came here to uplift the economy and work as professionals.
The song's message and story aligned really well with various organizations, such as Pilsen Neighbors, the Illinois Coalition for Immigrant and Refugee Rights and Univision. Many reached out to collaborate with the band to elevate the "Undocumented, Unafraid" immigrant narrative.
Brian Herrera for Borderless Magazine/CatchLight Local
Edy: In 2012, we were informing people of DACA and helping them with their applications. We helped everyone else so much that we forgot to apply ourselves. Hugo also decided to run the Chicago Marathon that year to raise funds for the church's charity, wearing a shirt that said "We Run for Undocumented Students." This led the band to create the Dreamers and Allies Run, a scholarship for undocumented college students. We have raised over $100,000.
Marciano: The scholarship sells miles to donors. For example, one marathon is 26.2 miles. So each runner has to at least raise $676 but several raise more than that. Each year we are able to make more funds as more people joined the marathon. Eventually everyone from Quinto Imperio also started to run.
Hugo:  Being artists, it's important to bring funds back to Back of the Yards.
Edy: We felt that Back of the Yards was neglected. Local organizations in the neighborhood were not helping. By inheritance we are dreamers, but on the other side we are dream pursuers. We're not just standing by waiting for something to happen or be given to us.
When we entered a contest to perform at Ruido Fest. We won because the Back of the Yards community voted us to the top. It turns out that the hood got love for us the same way we got love for the hood.
Kin-T: We were picking up steam after playing Ruido Fest two years in a row. But with the pandemic, we have lost gigs and missed the opportunity to perform. So we needed to figure out what to do next.
It's all about adapting to challenges. As an undocumented person, you need to learn to find resources and connections. Being an independent band is almost the same. We're truly relying on our talent. We have to rely on each other and push each other.
We need to work on an album so when we're ready to go, we have stuff to share. We're writing lyrics, and some of those talk about what's going on right now. There is a song that we'll be releasing about being happy, and it's hard to be happy during this pandemic.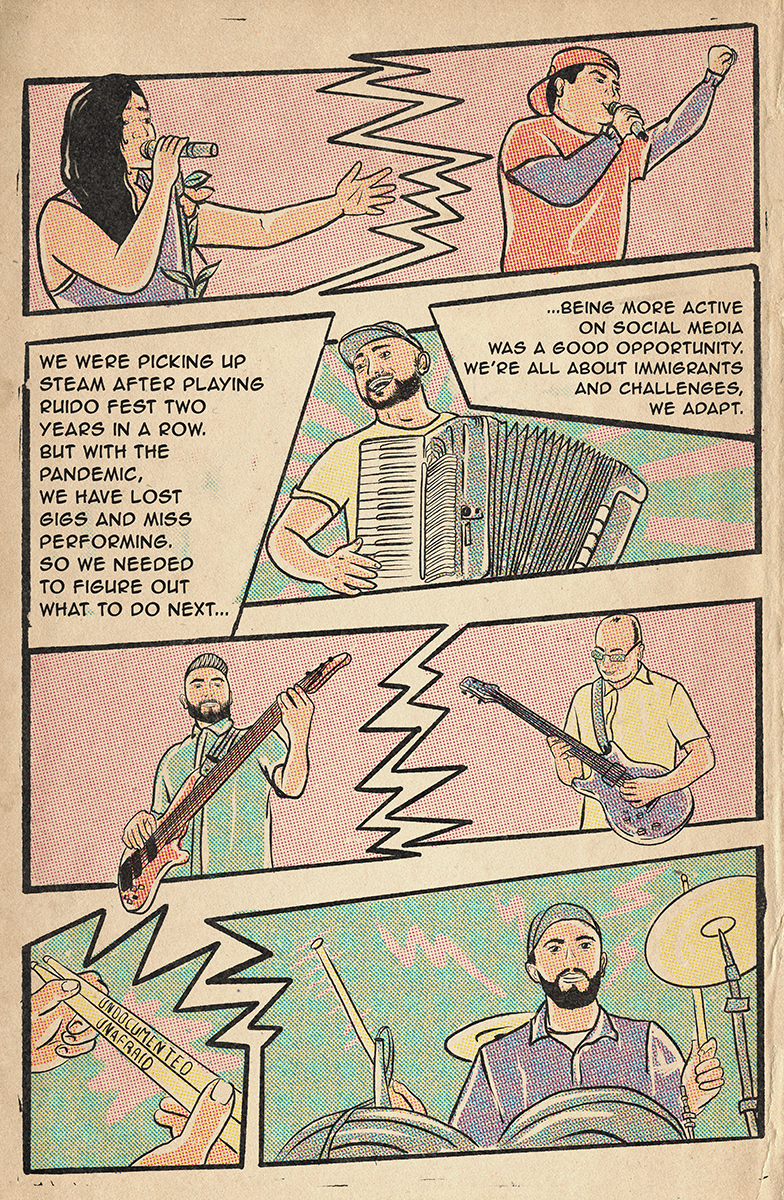 Brian Herrera for Borderless Magazine/CatchLight Local
Edy: We've had many obstacles and emotional tolls. One of the things I enjoy the most is rehearsing and making music. We went from that to not seeing each other for months. For me, that was really tough. The one thing that supported me was taken away from me.
Recording studios closed so we could not even release the album we were working on. We had to get creative. At some point we were doing virtual gigs and recording video and audio from home. It was a learning experience. Fredy and I fixed up our apartment as a makeshift studio for recording, mixing and mastering. We took online classes, and I am super proud because the sounds came out so good.
This single we released is just a taste of what's to come. "Pan Dulce" is a cover of a song by Carla Morrison; Adriana's voice is more present, and we gave it a twist of cumbia. We've played this live before and finally got around to recording it, so we are very excited to share it.
Kin-T: The long term goal as Quinto Imperio is to get those Grammys. But part of the purpose of being an independent band is maintaining connections and accessibility.
Education is a big part of our mission. In an ideal world, a world beyond borders, we will support youth in getting their education. After everyone gets their citizenship and dismantles ICE, access to education opens for them.
We want to get to a place where people don't have to be resilient as a response to survival, where people have what they need.
Edy: We want a world where people are resilient because they actually have a chance to reach the stars, and all you have to worry about is reaching that.
One of the things that this pandemic has taught me is that if I want to do something I have to do it now and not wait until tomorrow. As a band, we also have to not be afraid to reach for the stars. Right now, just shoot for it!
The only way we'll be able to successfully fight for immigrant rights is if we keep on occupying space and continue to do those beautiful things that we do as a community and as individuals. It is okay to feel sad and discouraged at times, but we cannot let that stop us.
This story is part of the Instilled Resilience series by CatchLight Local Fellow Brian Herrera. The project illustrates stories of successes, challenges and resilience during the COVID-19 public health crisis as shared by members of the undocumented immigrant community in Chicago, Illinois. It was produced in partnership with CatchLight Local and the Institute for Nonprofit News.
The stories are part of our series, Mi barrio me respalda [My neighborhood has my back], a monthlong bilingual series reported by, for, and with Latinx Chicagoans.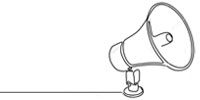 Bring power to immigrant voices!
Our work is made possible thanks to donations from people like you. Support high-quality reporting by making a tax-deductible donation today.