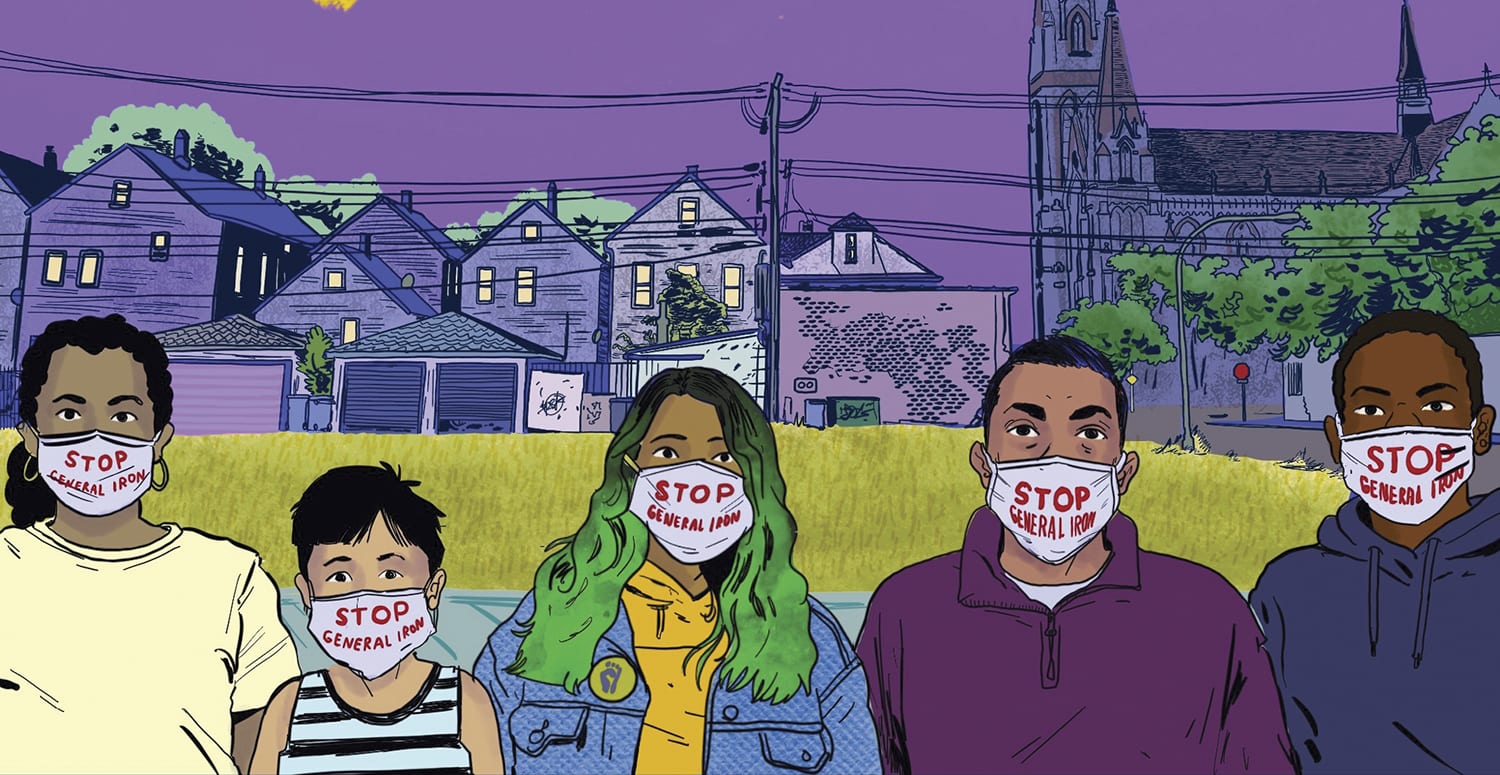 The youth-led campaign for environmental justice on the Southeast Side.
Update 2/18/22: The Chicago Department of Public Health announced that it has denied RMG/General Iron's operating permit for a recycling facility on the Southeast Side.
The Southeast Side can be easy to miss as you speed across the Chicago Skyway on the way from downtown Chicago to Indiana. But look closely and you'll see the mix of church towers and smokestacks next to the highway that mark the predominantly Latinx community. 
This last year has been a hard one for residents of the East Side neighborhood in particular. The COVID-19 pandemic has meant deaths of loved ones and the closing of businesses. Many people here did not have the luxury of working at home during the pandemic lockdowns. Over half of East Side residents work in essential businesses or operations, putting themselves at risk of the disease or death to feed their families. 
The pandemic has also exacerbated existing challenges of racism, poverty and pollution in the East Side. In a largely working class neighborhood, the factories and heavy industries of the Southeast Side provided residents jobs that many Chicagoans don't want to do. But the toxic byproducts of heavy industries have meant residents here suffer increased risk of lung cancer and asthma. Longtime organizer Peggy Salazar calls the area the city's "sacrifice zone," a place where people's health has been sacrificed for the benefit of other richer — and whiter — parts of the city.
In this moment of darkness, a group of young Latinx organizers have come together with a message of hope. With their first meeting in 2018, the Southeast Youth Alliance knew they wanted to amplify opportunities and make resources available for young people in the area. To many SYA members, the proposed move of recycler General Iron from a largely white North Side neighborhood to one where 70 percent of residents speak Spanish at home feels like yet another example of how their city has failed them.
"Reclaiming the Sacrifice Zone" follows the work of SYA organizers at this critical moment on the East Side. Illustrated by local Venezuelan artist Mike Centeno and reported by local journalist and SYA member Maria Maynez with support from Borderless Magazine's staff, the comic tells the true story of how young Latinx people in Chicago have built power among some of those most marginalized in our city. 
"We want local youth to know if you don't like something, you have the power to change it," says SYA member and co-founder Sara Galván Orozco. 
We hope that after reading this comic, you too see this power in yourself.
This comic is part of our series, Mi barrio me respalda [My neighborhood has my back], a monthlong bilingual series reported by, for, and with Latinx Chicagoans.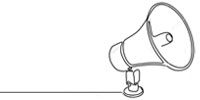 Bring power to immigrant voices!
Our work is made possible thanks to donations from people like you. Support high-quality reporting by making a tax-deductible donation today.