Above: Ciudad Juárez, Mexico entrance as viewed from El Paso, Texas on Sept. 19, 2020. Colloquially known as "puente libre," the Bridge of the Americas is Ciudad Juárez's most used entrance from El Paso and it used by many Americans seeking cheaper COVID treatment in Mexico. Claudia Hernández/Borderless Magazine
Waiting in line at the Cordova Bridge to cross from El Paso, Texas to Ciudad Juárez, Mexico and back is an everyday act for many Mexicans and Americans living along the Mexico-U.S. border. The bridge is often congested with cars as people wait up to four hours to cross to go to work, visit family, shop or see their doctor. 
Over 29 million people cross between Ciudad Juárez and El Paso every year, with people coming from as far as Chicago to visit Mexico. During the escalating coronavirus pandemic that has many experts concerned.
Neither the U.S. nor Mexico require any health checks in order to enter each other's country at the border crossing. While for a time Mexican authorities were taking the temperatures of people who crossed the border in order to curb the spread of the virus, they no longer are doing so.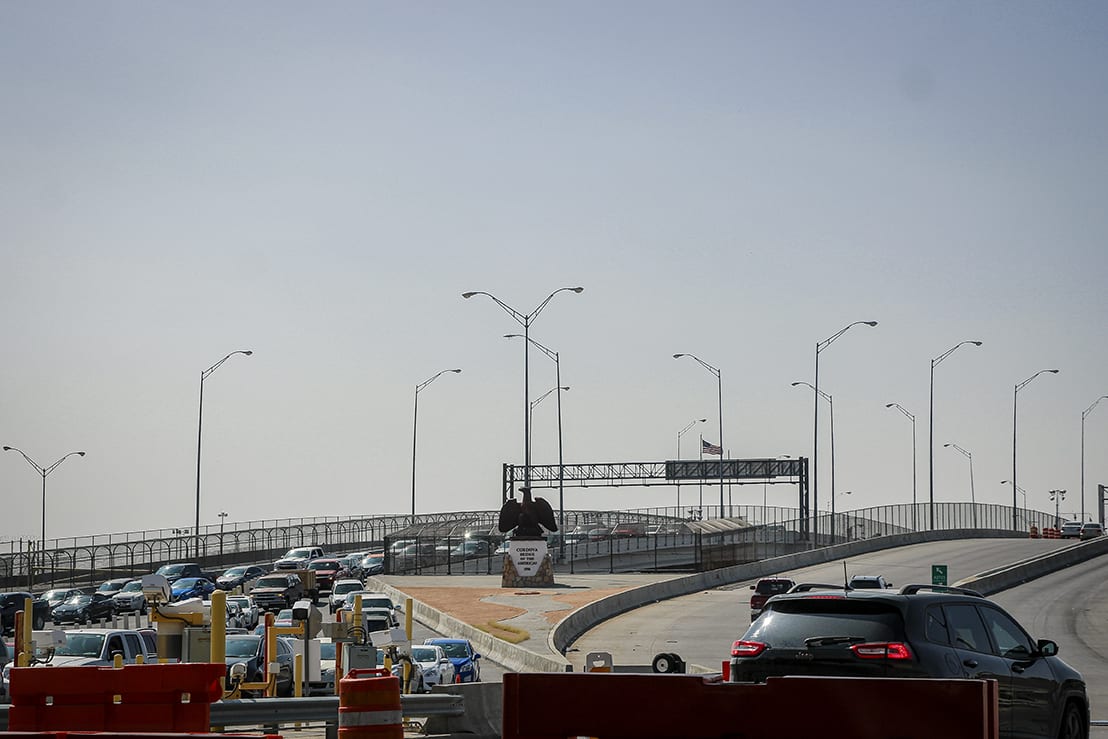 Today, both El Paso and Ciudad Juárez are COVID-19 hotspots. Both cities are under lockdown and El Paso has the second highest COVID-19 infection rate in the United States. As of October 20, Ciudad Juárez has 10,043 active COVID-19 cases and 992 COVID-related deaths while El Paso has 8,350 active cases and 557 deaths.
To help slow the spread of the virus, the U.S. has restricted border access since March by barring non-U.S. citizens, non-permanent residents and people without a letter from their employer from crossing the border. They have also discouraged people who are allowed to cross from doing so in order to help slow the spread of the virus. On Monday, the head of Ciudad Juárez's local government asked his country to work with the United States to bar non-Mexican citizens from crossing the border as well.
"Considering that El Paso is one of the cities with the highest number of infections in the entire United States, I am requesting the corresponding authorities to evaluate the restriction of North American visitors for non-essential matters," Ciudad Juárez Municipal President Armando Cabada Alvídrez said.
Yet for many of the people most impacted by COVID-19 in El Paso crossing the border is a necessity. With health care costs dramatically different in the two countries, each day people from the United States wait hours to cross the border to get tested for COVID-19, purchase medicine or even get hospitalized. 
'We all had COVID at the same time'
Valeria Terrazas is a 27-year-old American citizen who works in El Paso but lives in Ciudad Juárez with her parents. She works full-time and is in charge of getting groceries and other essential items for the household. When the border restrictions began earlier this year, Terrazas continued to cross between Ciudad Juárez and El Paso border to go to work.
On the morning of July 14 she woke up at her home in Ciudad Juárez feeling light-headed and decided to get a COVID-19 test in El Paso. Two days later her test results came back positive.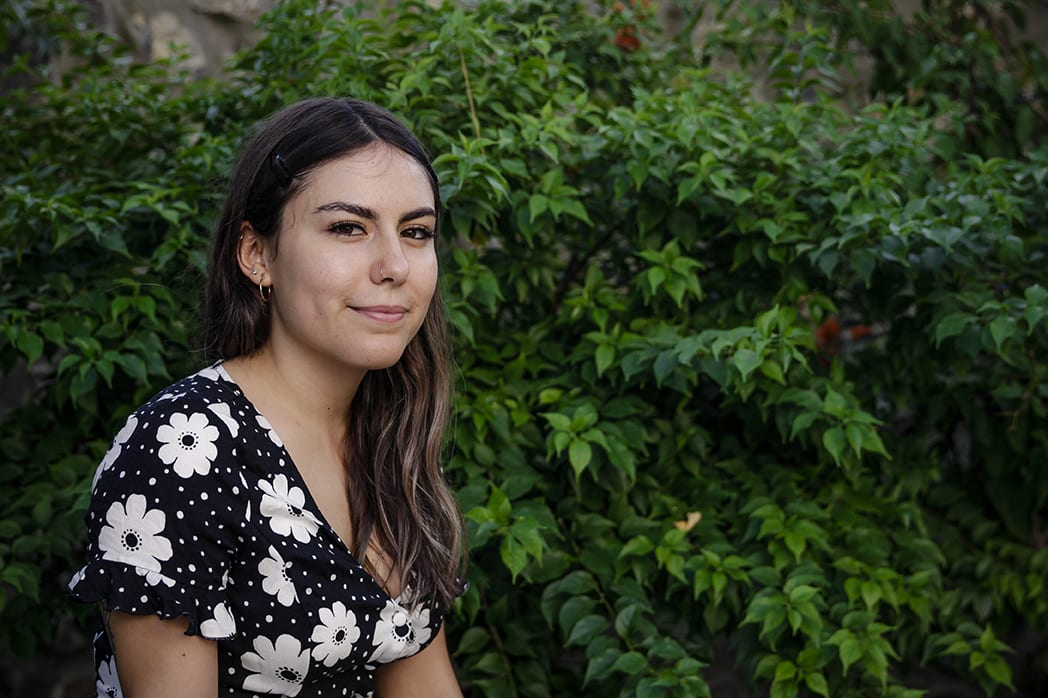 "I barely had any symptoms. I had a little bit of fever and a headache, but I just took some aspirins. The day I started to feel better is when I found out I had COVID. That same day I noticed I lost my sense of smell and taste," Terrazas said. 
Terrazas self-isolated in her bedroom and continued working from home, but she feared her parents could get infected since they shared a home. Her father, Raul Terrazas, has thrombocytopenia and hypertension, which puts him at high risk for severe infection. Four days after Valeria started feeling sick, her parents began showing symptoms of COVID-19 as well. Her father was initially reluctant to get tested for the virus, but when he couldn't continue his normal routine he agreed to take the test.
"We all had COVID at the same time. The bright side was that I no longer had to be isolated in my room because everybody else already had it as well," Terrazas said. 
The family stayed at home and waited until they all tested negative for the virus, Terrazas said.
"My parents wanted to blame me because I was the one going out of the house. But then everyone [else in my family] started getting sick," Terrazas said.  
Despite the stay-at-home order, Terrazas' aunts, uncles and cousins who don't live with her and her parents continued seeing each other. The CDC has warned family gatherings put people at increased risk of COVID-19 infection and such gatherings have driven a surge in COVID cases in places like Chicago.
---
Our work is made possible thanks to donations from people like you. Support high-quality reporting by making a tax-deductible donation today.                                                                                                                       
Donate