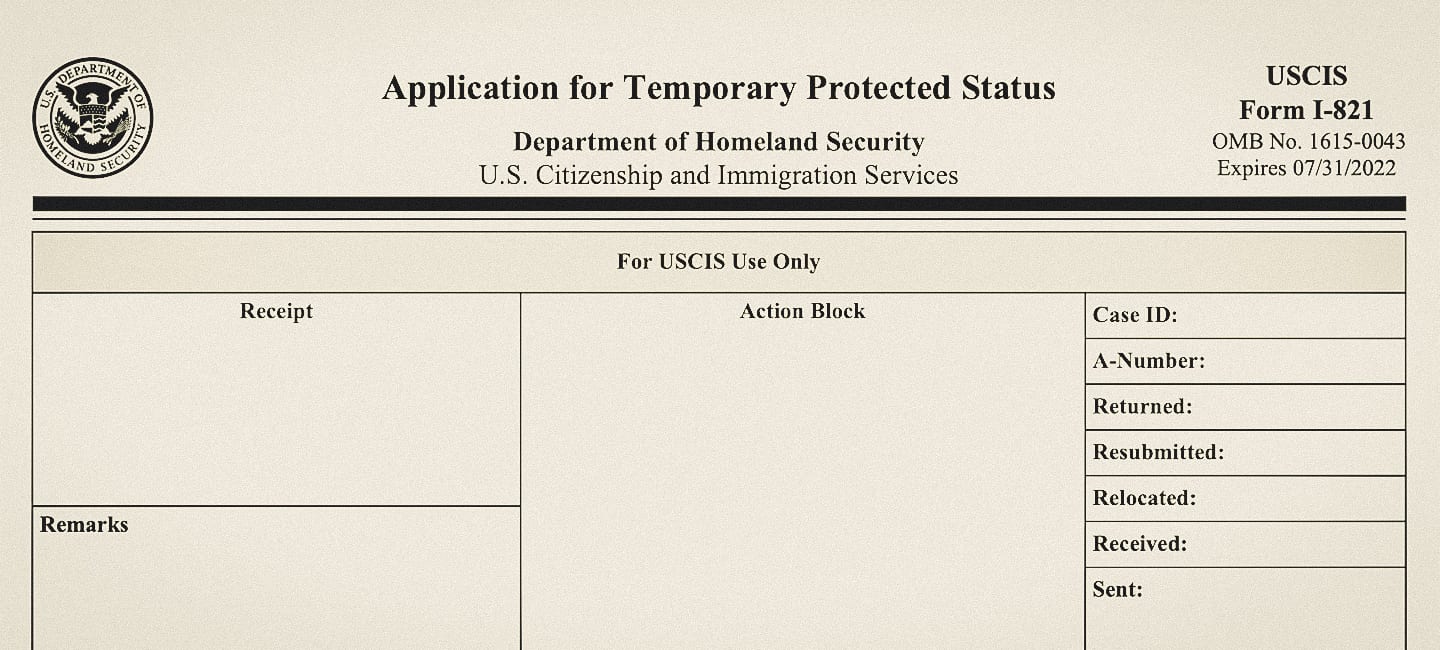 Temporary Protected Status, or TPS, helps 300,000 people work and live in the United States. But a recent court ruling threatens to end the humanitarian program.
U.S. Court of Appeals ruled this month that the Trump administration can end the Temporary Protected Status immigration program, or TPS, for four countries. The 30-year-old TPS program provides temporary immigration status and humanitarian assistance to 300,000 immigrants from countries dealing with emergencies such as civil wars, hurricanes, or epidemics. 
Borderless Magazine spoke to immigration attorney Nancy Vizer about the court ruling and what it means for TPS holders. You can watch the full interview in the latest episode of Borderless Magazine's "Behind the Story" video series.
What is TPS? 
The United States government created TPS as part of the Immigration Act of 1990. The program was intended to give certain protections to immigrants from countries undergoing armed conflict, environmental disasters or other extraordinary and temporary conditions that prevent immigrants from returning home safely. 
The Secretary of Homeland Security designates which countries are eligible for the TPS program. Immigrants from those eligible countries who are in the United States on the day that the government makes its designation are eligible to apply for TPS. Like in many other immigration programs, TPS applicants must pass background checks and cannot have been convicted of a felony.
Which countries are eligible for TPS? 
Immigrants from ten countries are currently eligible for TPS. Many of these countries have been TPS eligible since the late 1990s. For example, Sudan was designated in 1997 during its civil war. 
El Salvador, which is the home for by far the most number of TPS holders, was designated in 2001 after devastating earthquakes. 
A dozen countries have had their TPS designations terminated over the last three decades, including Lebanon and Bosnia-Herzegovina.
*Data from the American Immigration Council
What can TPS holders do?
– They can work here. Employment authorization is a part of the application process for TPS. 
– They can travel. Often TPS holders can get a travel document that allows them to visit their home country and return to the United States safely and legally. 
What can they not do?
– They cannot get green cards or U.S. citizenship through the program. Despite being in the United States in some cases for over 20 years, TPS holders cannot get permanent residency. This differs from refugee or asylum programs, which also supports immigrants facing humanitarian crises.
– They cannot keep their TPS status indefinitely. TPS holders must re-register during designated periods in order to keep their status.
Why is the court ruling now on the future of TPS? 
With President Donald Trump's encouragement, the Secretary of Homeland Security terminated TPS designations for four countries in late 2017 and early 2018. That decision impacted nearly 250,000 TPS holders from countries including El Salvador, Haiti, Nicaragua and Sudan. 
There were multiple lawsuits in response to those decisions, which the Ninth Circuit Court ruled on in September. In a split decision, that court upheld the Department of Homeland Security's ability to remove those countries from the TPS program.
"The decision came from pressure [from the White House not] whether or not those people can go back safely to their countries," says immigration attorney Vizer. "The president of the United States expressed animosity toward TPS countries."
What's next for TPS holders?
Vizer believes that TPS holders won't see an immediate difference.
"This will take some time. They don't immediately start deporting, they will give them another year to get their affairs in order," Vizer told Borderless Magazine. "During that year the litigation will continue and we will see if there is a new administration. A new administration might find a reason to redesignate these countries."
Vizer believes that the nonprofit organizations that brought this lawsuit will appeal the court's decision and may end up siding against the Trump administration.
"Have faith that things will turn around," she advises TPS holders.
Our work is made possible thanks to donations from people like you. Support high-quality reporting by making a tax-deductible donation today.                                                                                                                       
Donate