Efrain Soriano/Borderless Magazine
University of Illinois College of Law student Marco Becerra at the Immigration Division of the Cook County Public Defender office where he interns for the summer in Chicago, Ill., Tuesday, June 27, 2023. Becerra is part of the student movement protesting their university's contract with LexisNexis.
As a lawsuit against data broker LexisNexis awaits court determination, local advocates and officials look to amend Cook County's ICE detainer ordinance.
For more than 40 years, Chicago and Cook County officials have filed and upheld legislation to solidify sanctuary status to protect immigrants living within the community. But loopholes in a 2011 ordinance have left a vulnerable population compromised, and activists and local governments are trying to change that.
Get Borderless in your inbox
Sign up for our free newsletter. Each Thursday we share ways to support immigrant organizations and stories about our communities.

Last year, immigrant advocates in Illinois filed a lawsuit against the data brokerage company LexisNexis over the unlawful gathering and selling of immigrant personal data to U.S. Immigration and Customs Enforcement under a $22.1 million contract. FOIAs filed by Just Futures Law found that ICE conducted over 1.2 million searches of the LexisNexis database between March and September 2021, with more than 13,000 of those searches coming from the Chicago ICE Field Office.
As the case sits in limbo, activists locally and nationwide continue to protest the contract and push to keep immigrant data safely out of reach of ICE. Students from law schools across the country have started protests on their campuses. And an amendment to the Cook County ICE detainer ordinance that would further solidify Chicago's Sanctuary City status has been introduced by a Cook County Board Commissioner. If passed this month the amendment would limit the disclosure of personal information to immigration agents and enforce penalties to those that do not comply.
Read More of Our Coverage
These efforts have been championed by organizations that were plaintiffs in the original lawsuit. Members of Mijente, Organized Communities Against Deportations (OCAD), and Just Futures Law have been working for years to bring state and nationwide attention to the data broker industry through campaigns like #NoTechForICE and the End the Contract Coalition.
Nationwide Law School Protests
In April, students from 36 law schools around the country came together for a week of action to protest the contract between LexisNexis and ICE. The students organized protests and petitions to urge administrators at their law schools to reconsider their own contracts with LexisNexis and Thomson Reuters, another data company that previously held the primary ICE contract, to provide transparency and condemnation around these data broker contracts, and to invest in alternative legal research tools.
"LexisNexis is one of the most popular legal research softwares, and their branding is all over the school," said Marco Becerra, a law student at the University of Illinois College of Law who's studying immigration and criminal law.
Photo courtesy of Marco Becerra
The research database, which aggregates information on over 276 million U.S. residents, including their addresses, driver's license information, social security numbers, and medical records, is an essential tool for law students and law professionals in general.
Becerra, whose parents are immigrants from Mexico, said that before last year he had no idea that LexisNexis had these types of ties to ICE. He learned about their connection on Twitter after watching an interview with Cinthya Rodriguez, a national organizer for Mijente. He knew he had to get involved.
"It's an ever-present thing in the immigrant community that deportation is a possibility. ICE is out there, and they're looking for people to send out of the country," said Becerra. "What I think is even more vile about ICE today is mass surveillance; it's technology; it's their ability to pry into anyone's life at any moment, and they're able to circumvent the courts. I think that's what's especially terrifying about the LexisNexis contracts is that it all happens behind closed doors. The public has no idea what's going on."
And it's not just the public that has no idea. Becerra said the majority of law students who he talked with during the week of action had no clue that companies like LexisNexis and Thomson Reuters had connections to ICE.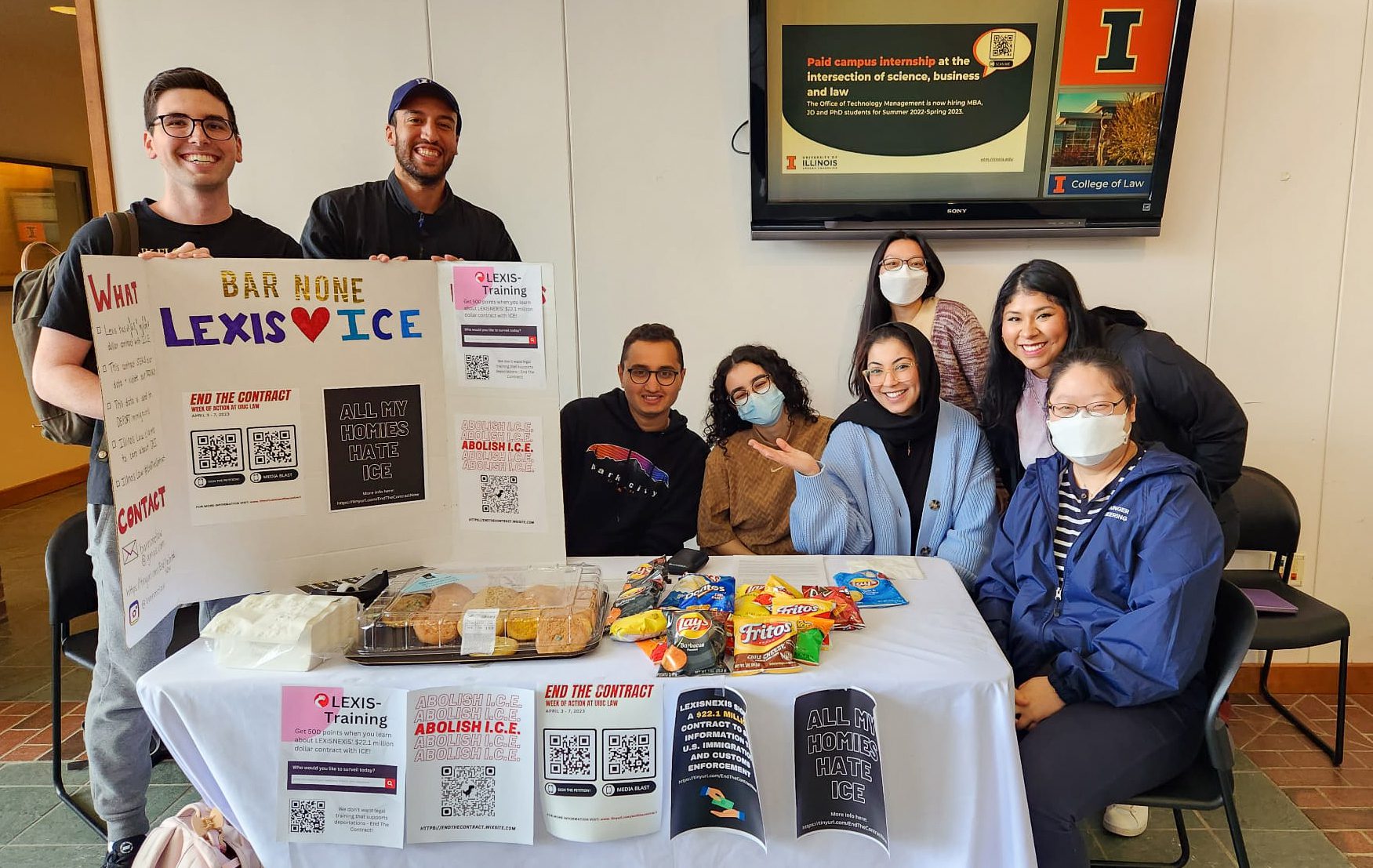 Photo courtesy of Marco Becerra
That's why he says it's especially important for students like him to get behind initiatives that community organizers have put together, like the End the Contract Coalition, rather than attempting to start from scratch.
"There's oftentimes a savior complex amongst the legal profession, instead of being supporters of grassroots movements," said Becerra. "So instead of us trying to tackle the big issue of ending the contract and making sure that data brokers are held responsible for their actions, we need to take a step back, look to grassroots movements like Mijente and Organized Communities Against Deportation, and say, 'What are they doing, and how can we support their cause?'"
The End the Contract Coalition collected over 750 signatures on their petition during the week of action, and they hope to host future events once a semester to continue to spread awareness and push for change.
Ordinance Amendment Set for Vote
On a local level, an amendment to Cook County's ICE detainer ordinance has been proposed to the board of commissioners that would expand the protections intended by the 2011 ordinance. The changes would hold the data broker industry accountable and safeguard the personal information of all immigrants and their families living in Cook County from ICE officials. A formal vote by the Cook County Board of Commissioners will take place in July at a public hearing.
The amendment was introduced by Alma Anaya, Cook County's 7th District County Board Commissioner, who has been working alongside immigrant advocacy groups for the past two years to protect immigrant data. Last year, the groups held a hearing with public, agency, and expert testimony on the contract between data brokers and ICE that explored how ICE was skirting around Chicago's Sanctuary City protections.
Despite the ICE detainer ordinance, the 2011 policy outlining protocols and restrictions around responding to information requests from ICE, the Chicago ICE Field Office used the LexisNexis database more than 13,000 times in a span of just six months. The goal of the amendment is to close the loopholes that allowed ICE to continue to collect data on Cook County immigrants and citizens, as well as hold data brokers and third-party data collectors accountable for violations of the ordinance.
When Borderless previously reached out to LexisNexis concerning their contract with ICE, Jennifer Grigas Richman, the director of external communications said that their contract with the Department of Homeland Security complies with the policies set in President Biden's Executive Order 13993 and the policies "emphasize a respect for human rights, and focus on threats to national security, public safety, and security at the border." Richman also stated that LexisNexis "supports the responsible use of data in accordance with governing statutes, regulations, and industry best practices", and that those who utilize LexisNexis must also comply with these principles.
But the lawsuit gives examples of how ICE has used data provided by LexisNexis to unlawfully surveil immigrants without following typical due process protocols like filing a subpoena or court order.
Providing these protections to those in her community is especially important to Commissioner Anaya, who was elected four years ago to represent Pilsen, La Villita, Back of the Yards, and other Chicago neighborhoods on the Southwest Side. When she took office, she became the youngest female ever elected in Cook County, as well as the only Latina and the first formerly undocumented individual to hold that position.
"It's on a personal level for me, both being an immigrant and because I serve the district that has the biggest concentration of immigrants," Anaya said. "Our immigration system has been broken, but we're doing everything in our power to ensure that people feel secure and that they have the opportunity to live and thrive in our communities free from being prosecuted just because of their immigration status."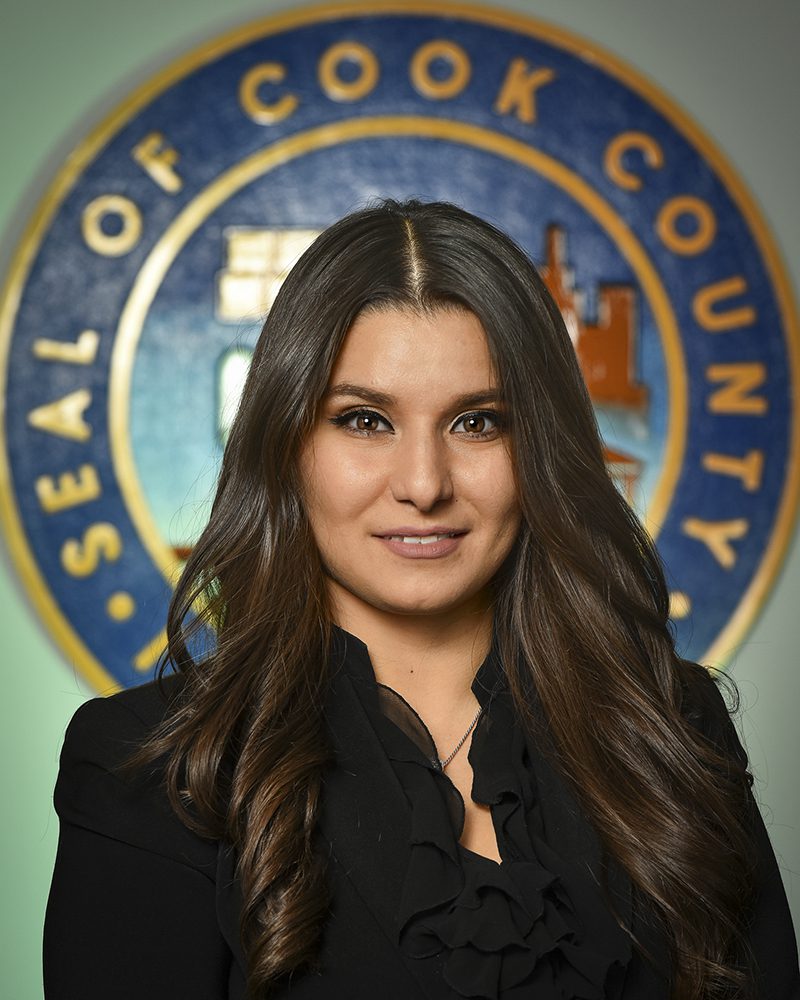 Photo by Zuno Photographic
Anaya began working in local government around the time the 2011 ICE Detainer Ordinance was passed. She said that it gave her proof of the amazing work that can come out of local government and the protections and peace of mind it can bring. She hopes the new amendment will solidify that.
"I want to make sure that we protect and ensure that our residents here in Cook County are safe, because these are my neighbors, these are my family members, they are hardworking and have continued to make Cook County a great place to live," Anaya said.
Twenty local organizations signed on in support of the amendment, and an initial vote by the commissioners was overwhelmingly in favor of it. If it passes the board vote in July, the amendment will be implemented as soon as possible, and the hope is that other counties and states will follow suit.
"On a national level, this is catching the ears of many, and we hope that people continue to see that regulating [data collection] is important and that other jurisdictions and states should look into this as well," Anaya said. "Ultimately, it's to protect the rights of all residents and ensure that we aren't used as pawns for private entities to make money."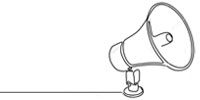 Bring power to immigrant voices!
Our work is made possible thanks to donations from people like you. Support high-quality reporting by making a tax-deductible donation today.