Colin Boyle / Block Club Chicago
Dozens of South American migrants seek temporary shelter at the Chicago Police 12th District station near Pilsen on May 9, 2023.
Other officers are accused of "improper sexual relations" with immigrants who had been sleeping in police stations when they had no place else to go, law enforcement sources told the Chicago Sun-Times.
This story was originally published in Block Club Chicago, a nonprofit newsroom focused on Chicago's neighborhoods. Sign up for its free daily newsletter.
NORTH LAWNDALE — The Chicago Police Department has launched an internal investigation into allegations that one or more officers had sexual contact with migrants sheltering in police stations.
The Sun-Times reports that one officer has been accused of impregnating a teenage girl, while other officers are accused of "improper sexual relations" with immigrants who had been sleeping in police stations when they had no place else to go. An investigation is ongoing, and whether the teen is a minor is not yet known.
The Tribune reported the officers being investigated were assigned to the Ogden (10th) District, 3315 W. Ogden Ave., which covers parts the North Lawndale, Little Village and Pilsen neighborhoods.
Get Borderless in your inbox
Sign up for our free newsletter. Each Thursday we share ways to support immigrant organizations and stories about our communities.

A police spokesperson confirmed the department's Bureau of Internal Affairs and the Civilian Office of Police Accountability are investigating the allegations. The spokesperson did not address questions about how many officers are involved, which district they were assigned to or whether those officers had been stripped of police powers.
The Civilian Office of Police Accountability, which investigates police misconduct, said in a statement the office learned of these sexual misconduct allegations Thursday. The office confirmed the allegations involved police officers who work at the 10th District police station and a migrant temporarily housed at the station.
The police oversight agency "immediately" notified the police department's Bureau of Internal Affairs, which then opened an investigation in the matter, according to the statement.
"While COPA investigators are currently determining whether the facts and details of this allegation are substantiated, we want to assure the public that all allegations of this nature are of the highest priority and COPA will move swiftly to address any misconduct by those involved," said Ephraim Eaddy, COPA first deputy chief administrator.
Anyone with information should call the Civilian Office of Police Accountability at 312-746-3609.
For nearly a year, local leaders have struggled to come up with housing, resources and other critical needs for thousands of people and families coming to the city from Central and South America.
Since August, more than 10,500 migrants have come to Chicago.
People have come from several countries, but a majority are fleeing political and economic upheaval in Venezuela. Many of them were sent to Chicago on buses by Texas Gov. Greg Abbott and other border-state Republican governors. Some were given free plane tickets to the city by local groups at the U.S.-Mexico border.
About 4,500 people are staying in city-run temporary shelters. Hundreds more are staying in police stations, sleeping on crowded floors and relying on donations from neighbors while they wait for shelter space to become available.
With city services stretched thin, many neighbors, groups and churches have stepped up to provide migrants food, clothing, toiletries and even set them up in community-run shelters.
In a statement, officials in Mayor Brandon Johnson's office said they take the allegations against the officers very seriously.
"The City takes these allegations, as well as the care and well-being of all residents and new arrivals, very seriously. We are monitoring the situation closely, but cannot comment further as this is the subject of an ongoing investigation by the Bureau of Internal Affairs and the Civilian Office of Police Accountability," the statement read.
Rep. Jesús "Chuy" García called the allegations "completely unacceptable."
"Our migrant neighbors came to Chicago seeking safety and stability. Police officers are sworn to protect our communities, not engage in illegal sexual conduct with teenagers and others in their care. This alleged behavior is completely unacceptable," I expect the city's investigation to be timely, thorough, transparent, and lead to accountability for all who are found guilty."
Ald. Mike Rodriguez (22nd), whose Little Village ward is under jurisdiction of the 10th Police District, said he supports the investigation.
"Allegations of this sort should be taken very seriously and they should be fully investigated," the alderman said in a statement. "We are a welcoming city for migrants and we need to make sure our public officials and public spaces are held accountable to honoring this value."
This is a developing story. Check back for updates.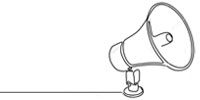 Bring power to immigrant voices!
Our work is made possible thanks to donations from people like you. Support high-quality reporting by making a tax-deductible donation today.