Martine Séverin for Borderless Magazine
Artist Jean Yves Hector at the Haitian American Museum of Chicago, March 8, 2023.
He traveled from Haiti to Chicago for his first art exhibition at 19. But when he had to leave Haiti in 2019, he made Chicago his home.
When Jean Yves Hector arrived in Chicago at the invitation of the Haitian American Museum of Chicago, he felt his journey as an artist had finally begun. He was 19 years old.
Hector was born in Port Au Prince, Haiti, but raised in a rural town south of the capital. As he sat in HAMOC's office space, he described his adolescence as days filled with art, poetry and music.
For a while, Hector had been sharing his art, acrylic paintings, with just friends and family. It wasn't until a supportive aunt in New York started promoting his artwork that he got HAMOC's attention. He showcased his first exhibit in the city in 2015. Seven years later, Hector is living in Chicago and is steadfast in preserving his Haitian identity through his art.
Borderless talked to Hector about growing up in Haiti, creating his art and his move to Chicago.
Get Borderless in your inbox
Sign up for our free newsletter. Each Thursday we share ways to support immigrant organizations and stories about our communities.

As far as I can remember I always loved drawing, especially in Haiti. I love drawing the people, the nature, and the merchants when they go to the marketplace.
I first began painting to try to make the world make sense for me. Sometimes words are not enough.
I was born in Port Au Prince, which is the capital of Haiti. But after that, my mother moved to one of the small towns in the south of Haiti. Growing up in a little town in Haiti, the things I knew were mostly music, poetry and art.
Since I was a child, I've been interested in art and nature. So growing up in the countryside for me was like I was in my own world. After my father passed away, my home wasn't the same anymore. My father was everything for me. I left my house when I was 12 and I found a kind of a refuge in art.
Martine Séverin for Borderless Magazine
At that time, I felt like there weren't enough things around me to get inspired, so I moved. I called my cousin who was living in another city in Haiti. He mentioned he knew some painters, and that was one of my motivations to move outside my hometown. People would say, "Hey man, you're a good artist." That gave me a lot of confidence to continue doing it.
And that's how I met with another artist named Jean Robert Fontaine. I took some of his drawing classes. He's one of the people who has had the most influence on my art practice. When I moved out, that's when I was exposed to a lot of artists and started seeing their work.
I came to the states in 2015, I was 19. I had my first exhibition at the Haitian American Museum of Chicago. I have an aunt in New York. She asked me to send her some of my paintings. She was very impressed, and she tried to market me to other people. That's how I got involved with the museum.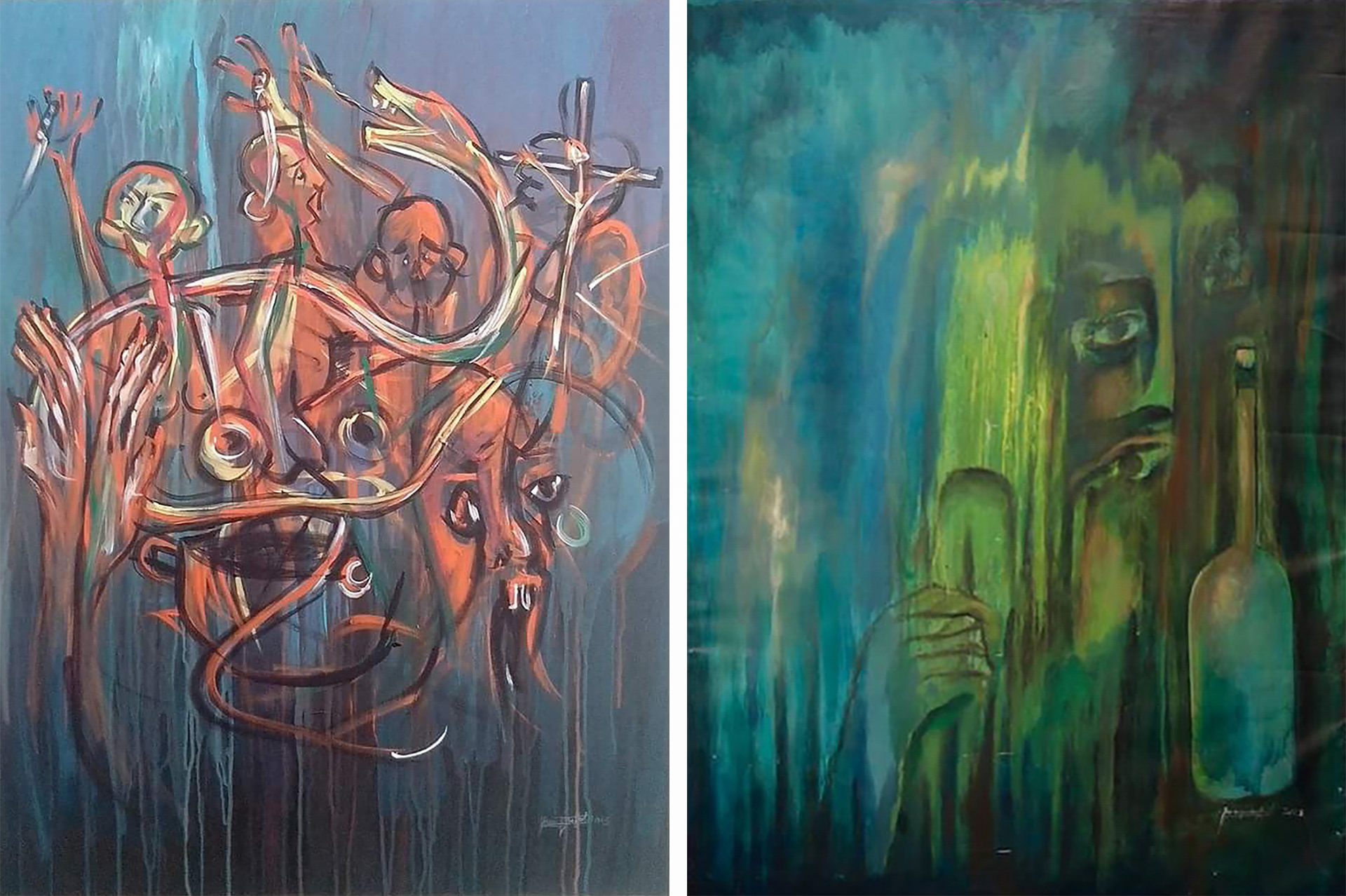 Courtesy of the Haitian American Museum of Chicago (HAMOC)
I flew to Chicago. I only knew the people in the museum, basically. Coming from Haiti as a young artist, 19 years old and having your first exhibit in America was a big step. It was kind of traumatic in a sense — moving to another country, being exposed to a new culture, and getting all this exposure as a young artist. But at the same time, it was a big opportunity to grow as an artist, also as a person.
At that time HAMOC provided everything for me. Housing, food for at least three or four months. I tried to paint in the museum's studio, but I can't work on a schedule. Something may inspire me at night, I paint about it. That's why I decided to make a studio at my home. I have been traveling back and forth since I came to Chicago in 2015. I had many exhibits in the U.S. which would have me visit every six months, especially during summertime.
At first, I didn't have an understanding of how to present my art in a way that could be unique. I was all over the place. I had never been interested in selling or making money, coming to the United States was what made me see art as a career.
My art, basically, is a story of my life. If you look at work I have done before 2019, you can see things were more traumatic in a way, while processing the passing of my father. But today, I think I feel more stable. If you look at my work, you will see things that are more peaceful and vibrant colors. Before I used to paint with mostly acrylics; I didn't like oil at all. But recently, I have fallen in love with oil.
Martine Séverin for Borderless Magazine
Around 2018 and 2019, Haiti was in a political turmoil that was very scary at one point. I always thought I could stay in Haiti, follow my dream and do all the work I wanted to do. But due to the political instability over there, in 2019 I decided to come to the U.S. and try to go back to school.
It was a big decision to make. Leaving your home country where you have your friends and family, it's not very easy. When people ask you to integrate, I think it's very disrespectful. "You have to leave your head in Haiti," or however they put it. I think it's very difficult to say that to a person coming here. When somebody immigrates to another place, I don't think they're trying to wash away their memories. I think you can evolve and become a better person, but not forget who you are.
I feel very comfortable in Chicago. Chicago is very artistic, and the landscape is beautiful. I like the city, it's interesting. Since moving, I have met a lot of artists, both Haitians and Americans. I don't know how things are going to be in the future. But I would love to have a stable place where I do my art.
Haiti is a complicated place, and some of the leaders are complicated leaders. We are known as the first Black republic in the Americas. We fought one of the biggest nations at the time. That's something that is really embedded in our story. That's the thing in our culture, we always have hope.
This story was produced using Borderless Magazine's collaborative as-told-to method.  To learn how we make stories like these, check out our as-told-to visual explainer.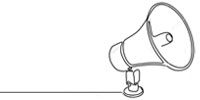 Bring power to immigrant voices!
Our work is made possible thanks to donations from people like you. Support high-quality reporting by making a tax-deductible donation today.