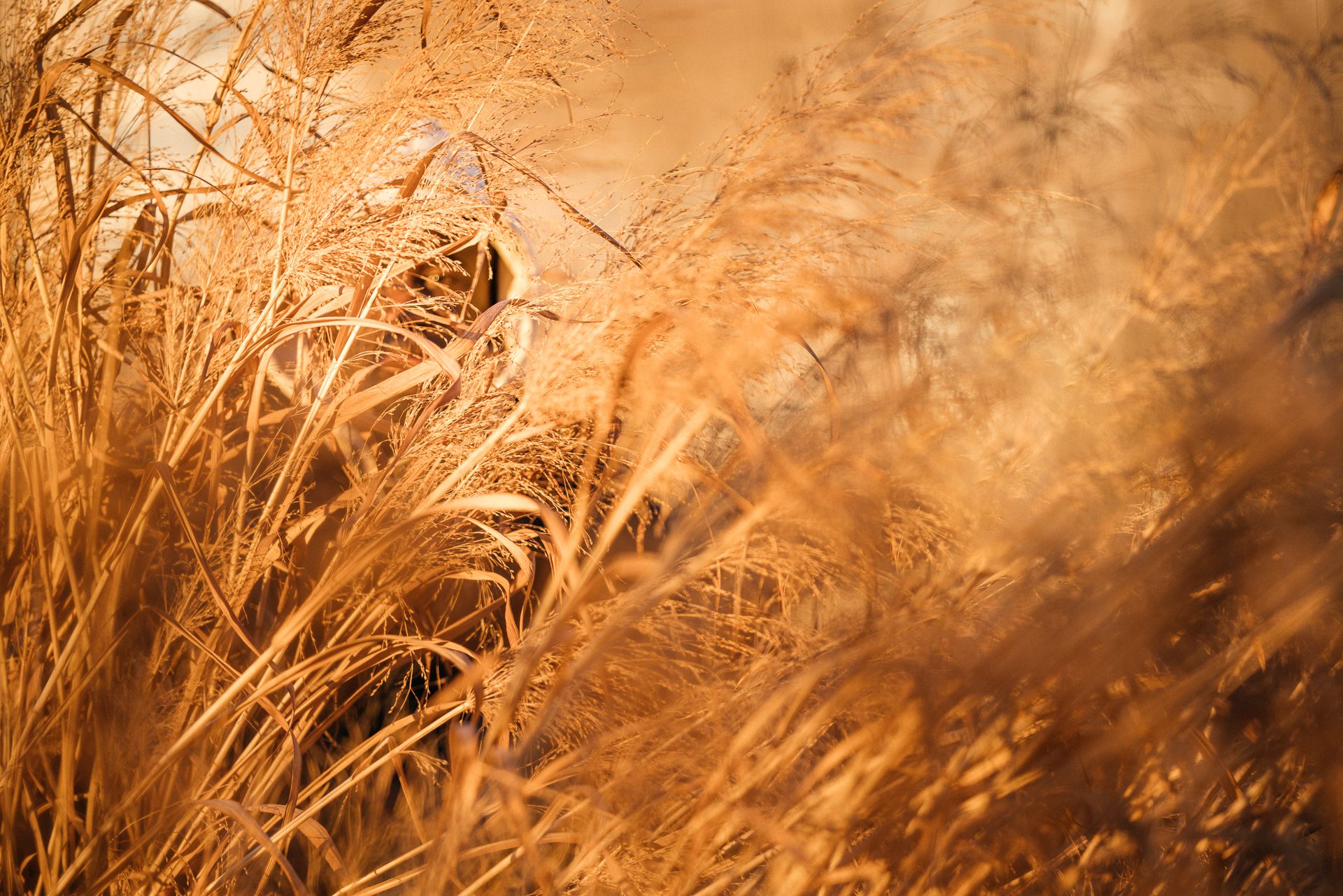 Martine Séverin for Borderless Magazine
Max in Millennium Park in Chicago, Ill., Feb. 11, 2023.
Max was born and raised in Senegal. But after years of suffering economic hardship and sexual abuse, he was cast out of his family.
Pew Research estimates 1 in 10 Black people in the United States is an immigrant. In Black Immigrants Today, Borderless Magazine spoke to Black immigrants around Chicago about their homes, their lives, and the challenges they faced coming to the U.S.
Editor's Note:
*Max has chosen to use a pseudonym to protect his safety and privacy.
**This article contains information about sexual assault and/or violence. Need to talk to someone? Call the Chicago-area rape crisis hotline at 888-293-2080.
*** This story has been edited for length and clarity.
Max* never planned to come to the U.S.
He was born and raised in Dakar, Senegal. But after years of suffering economic hardship and sexual abuse, he was cast out of his family and community. His family prevented him from reporting to the police to avoid imprisoning his abuser — another family member — and to avoid being stigmatized in their community. Eventually, an uncle helped him escape to Morocco in 2016.
Get Borderless in your inbox
Sign up for our free newsletter. Each Thursday we share ways to support immigrant organizations and stories about our communities.

Starting over in Morocco came with new challenges and even new betrayals. When Max needed help, he came to the United Nations High Commissioner for Refugees (UNHCR) who facilitated his move to the U.S. in 2020.
Max talked to Borderless about the abuse he escaped in Senegal, the challenges he faced in Morocco and the hope that's driving him now.
I was born and grew up in the Republic of Senegal, West Africa. My late mother — she passed away last year — was an alcoholic with mental health issues. My only brother became drug-addicted and alcoholic at a very young age. The amount of drugs and alcohol he consumes in a day is incalculable.
When I was in junior high school, my brother went to prison for raping someone. After that, I stopped going to school so I could work and support my mother. When my brother was released from prison, his abusive behavior toward my mother and me accelerated exponentially. Whenever he asked for money for drugs and couldn't get it, he would abuse my mom and me. My brother was out of control.
My brother treated me like a slave. I was the breadwinner for him and my mother. I worked on peoples' farms and sold their goods in the market so I could earn money and provide for the family. On top of taking advantage of me for money, my brother began to sexually assault me.
One evening he came back from town, intoxicated as usual. I was about to fall asleep when I realized someone was touching me. I felt uncomfortable, but he told me not to worry; and that everything would be fine. This was the first time that my brother forced himself on me. He threatened me and told me not to scream. He held my mouth tight to prevent me from shouting. I was terrified and sobbed as he held my mouth and raped me. This happened so many times, but I was afraid to tell anyone.
I spoke with my mother about the abuse, but she never took steps to help me, perhaps because of her mental health issues or for fear of my brother.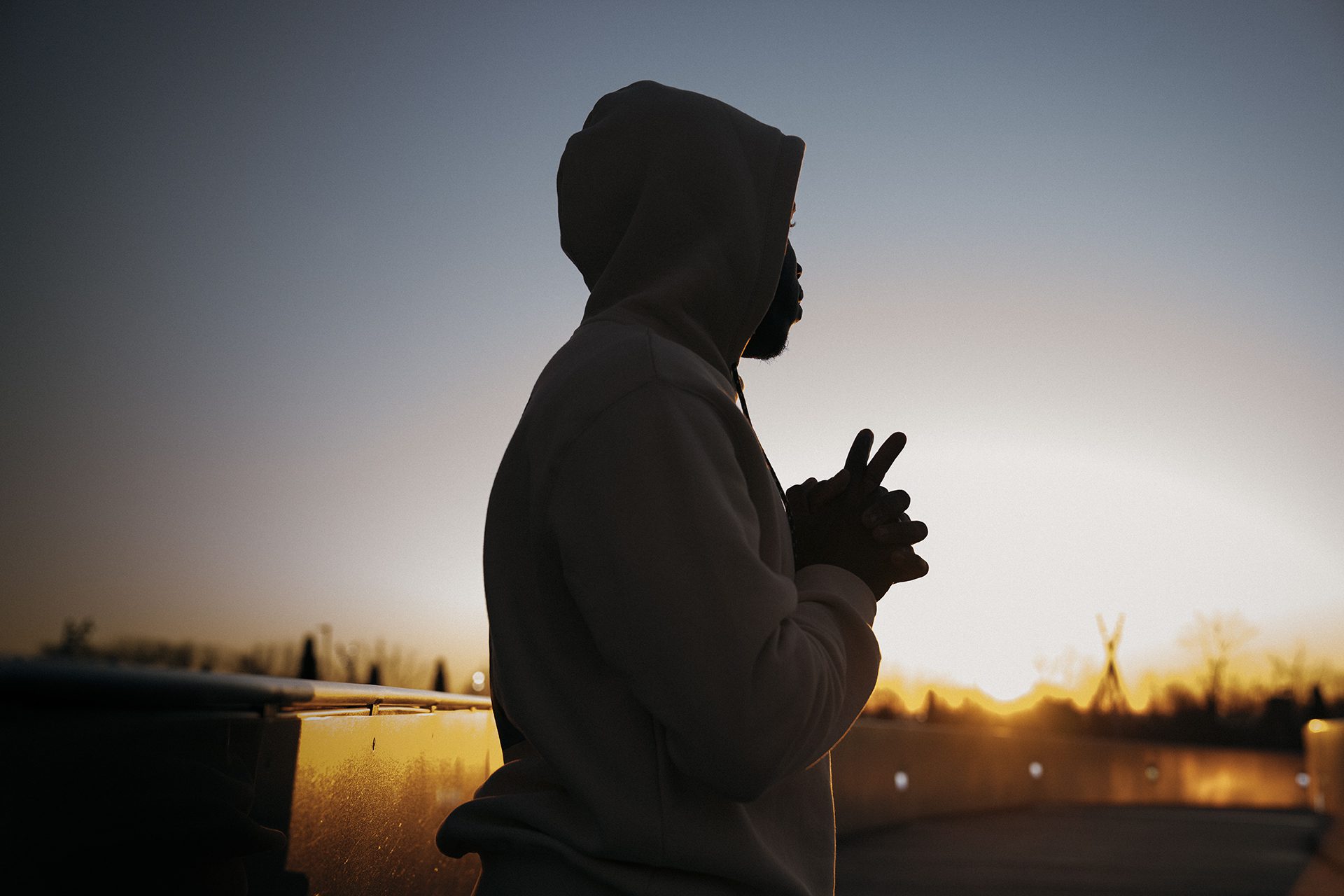 Martine Séverin for Borderless Magazine
My grandmother lived a few miles from our house. One afternoon I went to her home and told her what was happening, but she didn't believe me. My brother's behavior escalated, so I spoke to my aunt, but she told me not to tell anyone. I spoke to my aunt about it again until she decided to do something. She phoned my uncle in London and explained my situation to him.
My brother was dangerous. My uncle suggested helping me buy a ticket to Morocco, and I flew there in 2016.
Building A New Life in Morocco
Starting life over in Morocco was challenging, but my uncle was able to help me with rent assistance and food for about three months. But things became even more difficult for me after my uncle lost his job in London. I needed to find a way to support myself. Fortunately, I got hired to work as a dishwasher at a local restaurant. And I looked for a roommate to help cover expenses. This was how I met my first romantic partner.
He was also from Senegal. We met at our workplace and later got an apartment together to save money. He became my best friend and later my first lover. I was happy to find someone who understood my beliefs. It was the first time I knew who I was. We loved each other so much that we couldn't live without each other.
I was happy with my life in Morocco, especially with him. We would do everything together. We cooked, worked, shopped, ate, laughed or cried together, but I could sense he was hiding something from me. He never invited me to his doctor's appointments. Sometimes, he would lie about going to see a doctor when I asked him about it. It used to bother me at the beginning, and I wondered what was going on, but eventually let go of it. I didn't find out the reasons for his hospital visits until he received a phone call from Senegal that his mother had unexpectedly passed away. He traveled to Senegal for his mom's funeral arrangements.
One Saturday morning after he had left for Senegal, I felt bored and lonely, so I decided to rearrange the room to keep myself busy. In the process, I discovered a hidden briefcase under our bed. Out of curiosity, I went to see what was inside. This was when I found his multiple medical records and a few medicines that are prescribed for an HIV patient.
The news was like a blow to my face. I was terrified to discover this about my partner. Nevertheless, I gathered my courage and went to my doctor for an HIV test immediately. Unfortunately, the result came out as positive. This was a tragedy to me. I was devastated, and I didn't know what to do. I photographed all his medical records and sent them in a message to him asking why he kept them a secret. He gave me zero explanations and immediately blocked my number. Since that day, I have not heard from him again.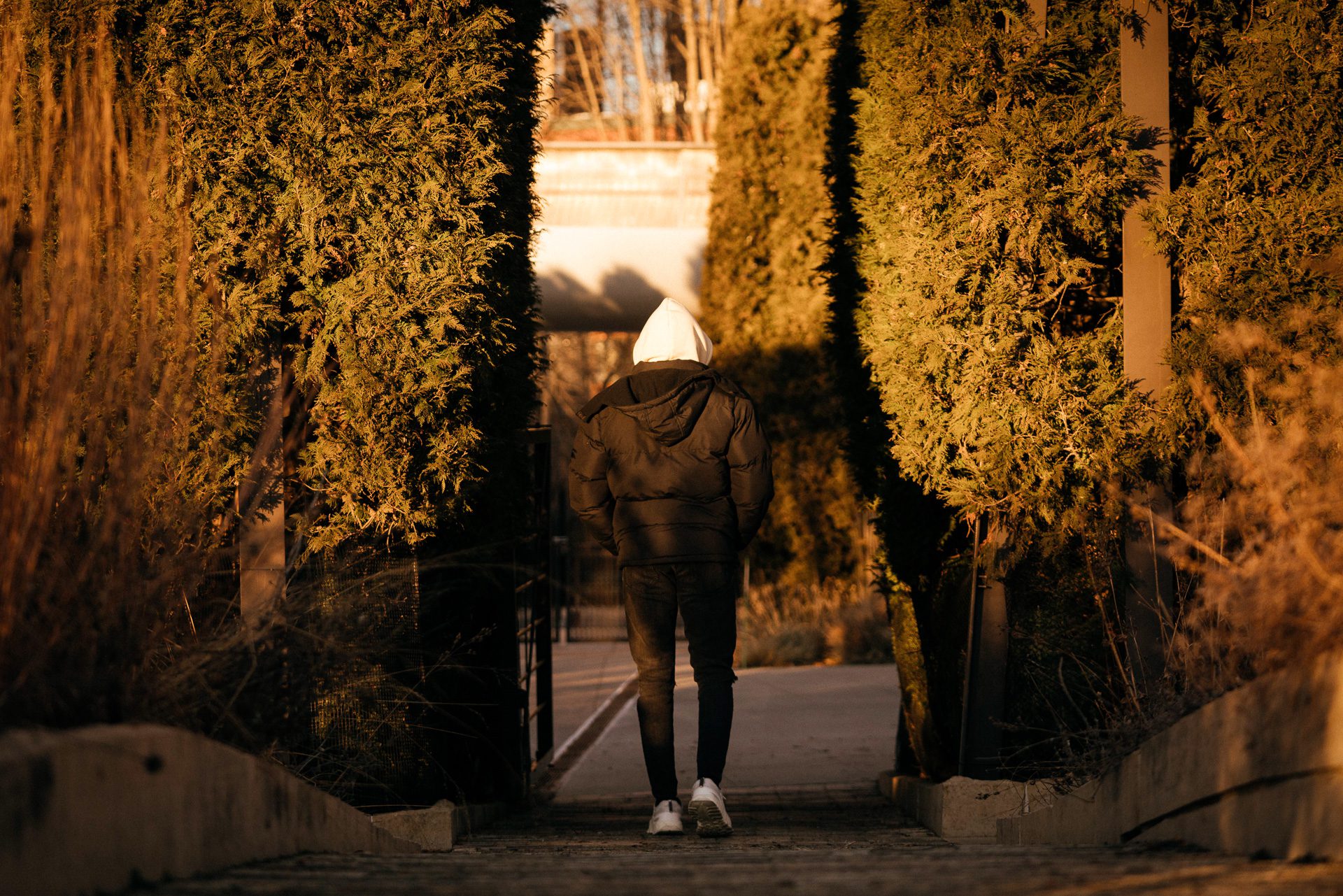 Martine Séverin for Borderless Magazine
Starting Over in Chicago
About a few months after his disappearance, things became difficult again. I couldn't catch up with all the bills that were coming in. I was back to where I had started. I went through a lot of stress, depression and anxiety trying to figure out how I could survive and be on medication. I had zero education on the virus then.
Out of frustration, I contacted a couple from the African Union in Morocco for support. I was referred to UNHCR. They supported me with food, shelter and medication from 2018 to 2020. While doing all that, they also told me that I would be moving to the United States, where I could be safe.
I was being discriminated against as a gay man in Morocco. I couldn't share my true identity as I was. I was afraid of being persecuted. So as in Senegal, I was bullied so many times for acting the way I acted.
The COVID-19 pandemic impacted my visa process, so it took longer than expected. Eventually, I got the visa and moved to Chicago in 2020. I am very grateful that I found UNHCR. They are my greatest support system. With their help, I have been connected with doctors for treatment and UNHCR currently pays for my HIV medication. I am in good health as I start my new beginning.
Life in the U.S is still challenging as I try to navigate the new system, but I feel safe; I have friends with common beliefs. I sometimes get sad; My mom died last year, and I couldn't go because of what my family will say. My family rejected me for who I am. I cannot go back to my home country anymore.
The immigration process takes forever here. I have always dreamed of becoming a flight attendant, but I can't go to college without the proper documentation. For now, I am working as a restaurant server. Life hasn't been easy since I came to Chicago. But I am grateful to not be judged for who I am and to have UNHCR's support. I am happy and safe here.
This story was produced using Borderless Magazine's collaborative as-told-to method.  To learn how we make stories like these, check out our as-told-to visual explainer.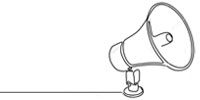 Bring power to immigrant voices!
Our work is made possible thanks to donations from people like you. Support high-quality reporting by making a tax-deductible donation today.