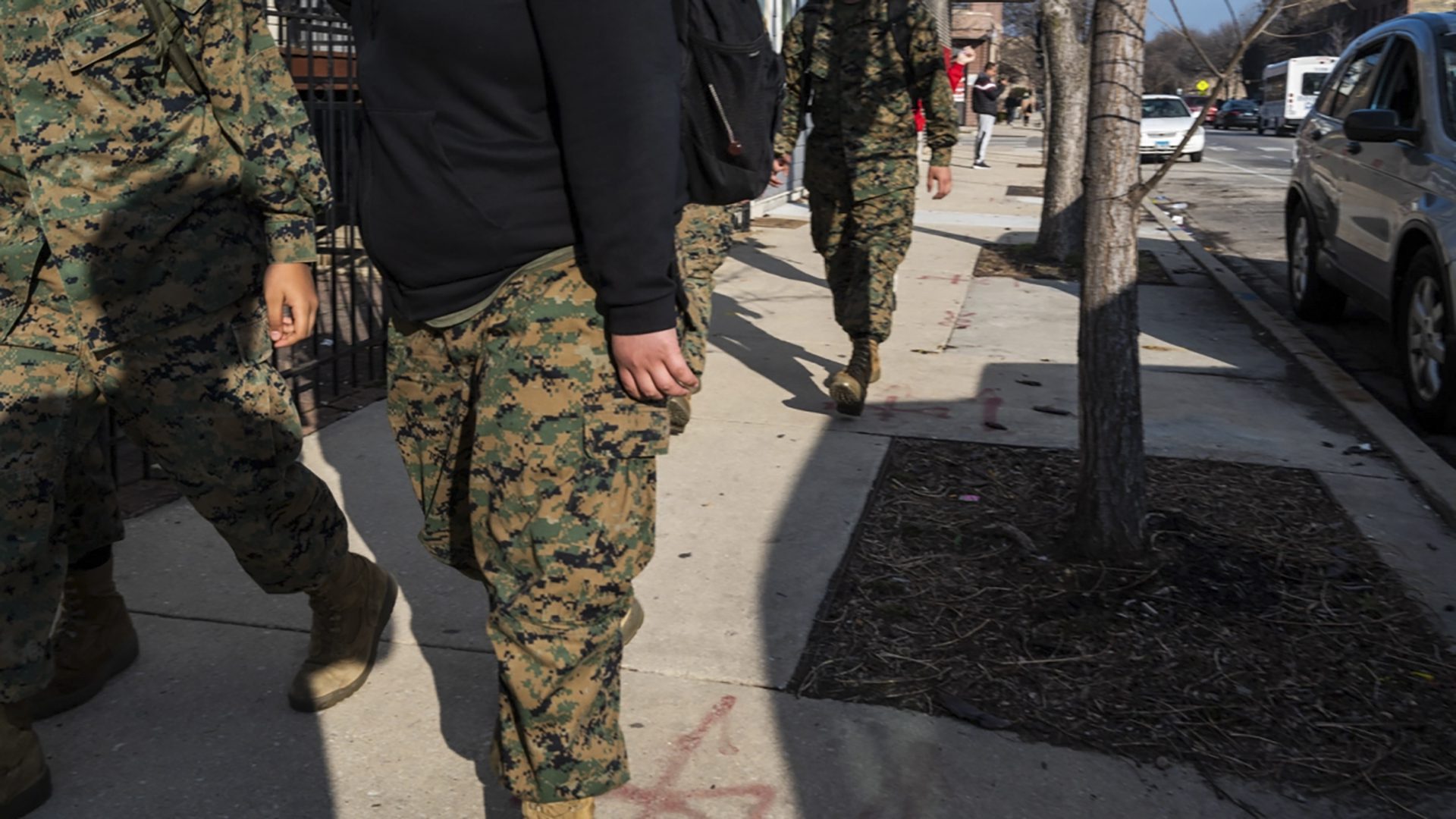 Colin Boyle/Block Club Chicago
Students in military fatigues walk past Marine Leadership Academy in Logan Square on March 1, 2023.
On the heels of a wide-ranging sexual abuse scandal, parents of Marine Leadership Academy students say the school is in a state of chaos with widespread fights, bullying, drug and alcohol use and mental health struggles.
Block Club Chicago is a nonprofit newsroom focused on Chicago's neighborhoods. Sign up for its free daily newsletter.
LOGAN SQUARE — On the heels of a wide-ranging sexual abuse scandal, parents of Marine Leadership Academy students say the school is in a state of chaos with widespread fights, bullying, drug and alcohol use and mental health struggles.
The school, which enrolls 670 students, is affiliated with the Marine Corps JROTC program. It sits on the border of Logan Square and Hermosa at 1920 N. Hamlin Ave.
The school made headlines in 2021 when a years-long sexual abuse scandal came to light. Several employees were ousted as a result of a misconduct investigation, and a new principal took over.
But parents and board members said new school leaders still aren't doing enough to keep students or employees safe.
Want to receive stories like this in your inbox every week?
Sign up for our free newsletter.

Last month, one student had a mental health crisis that ended with police pulling her off nearby train tracks, authorities said. That incident came after at least two other students died of suicide in recent years, including seventh grader Emily Barrera.
Administrators have largely allowed the issues to continue unchecked, and have been unresponsive to complaints, parents and board members said.
The district, however, said incidents of student misconduct are actually down at the school this year.
An online petition calling for the removal of Marine Leadership Academy's principal, Kristin Novy, and other school leaders, has drawn more than 300 signatures.
"There's things that are happening in the school — and they're being hidden," board member Fernando Barrios said at a recent Board of Governors meeting. "The police need to be called, different people need to be informed. We've brought [concerns] to the administration, and it goes out the other ear."
Parents who spoke to Block Club gave their comments in Spanish through a translator.
Novy declined to be interviewed for this story. CPS officials did not answer questions about specific incidents at the school, but said in a statement Marine Leadership Academy has "made intentional, systemic changes at the school" following the abuse investigation.
Ballooning Issues — Even After District Steps In
CPS began investigating sexual abuse allegations at the school in 2019.
Some teachers and employees were accused of sexually abusing and having inappropriate contact with students, while others were charged with "grooming" students and having personal relationships with them after graduation. Investigators also found that those in charge attempted to cover up the misconduct.
RELATED: CPS Knew Of Sex Abuse At Marine Leadership Academy For Years, Staff Says: 'They Didn't Do Their Job'
CPS CEO Pedro Martinez called the ordeal a "stunning" and "colossal failure" when he announced that more than a dozen school employees had been fired or would be dismissed.
District leaders and attorneys also came under fire when it was revealed the district had promoted the school's former principal, Erin Galfer, even though she knew about the abuse and did nothing to stop it, according to the district's watchdog. Galfer was eventually fired.
The district's inspector general later found three teachers sexually abused, sexually harassed or groomed students. Thirteen other employees — a mix of teachers, administrators and staffers — didn't take proper steps outlined in CPS policy to keep students safe, the report stated.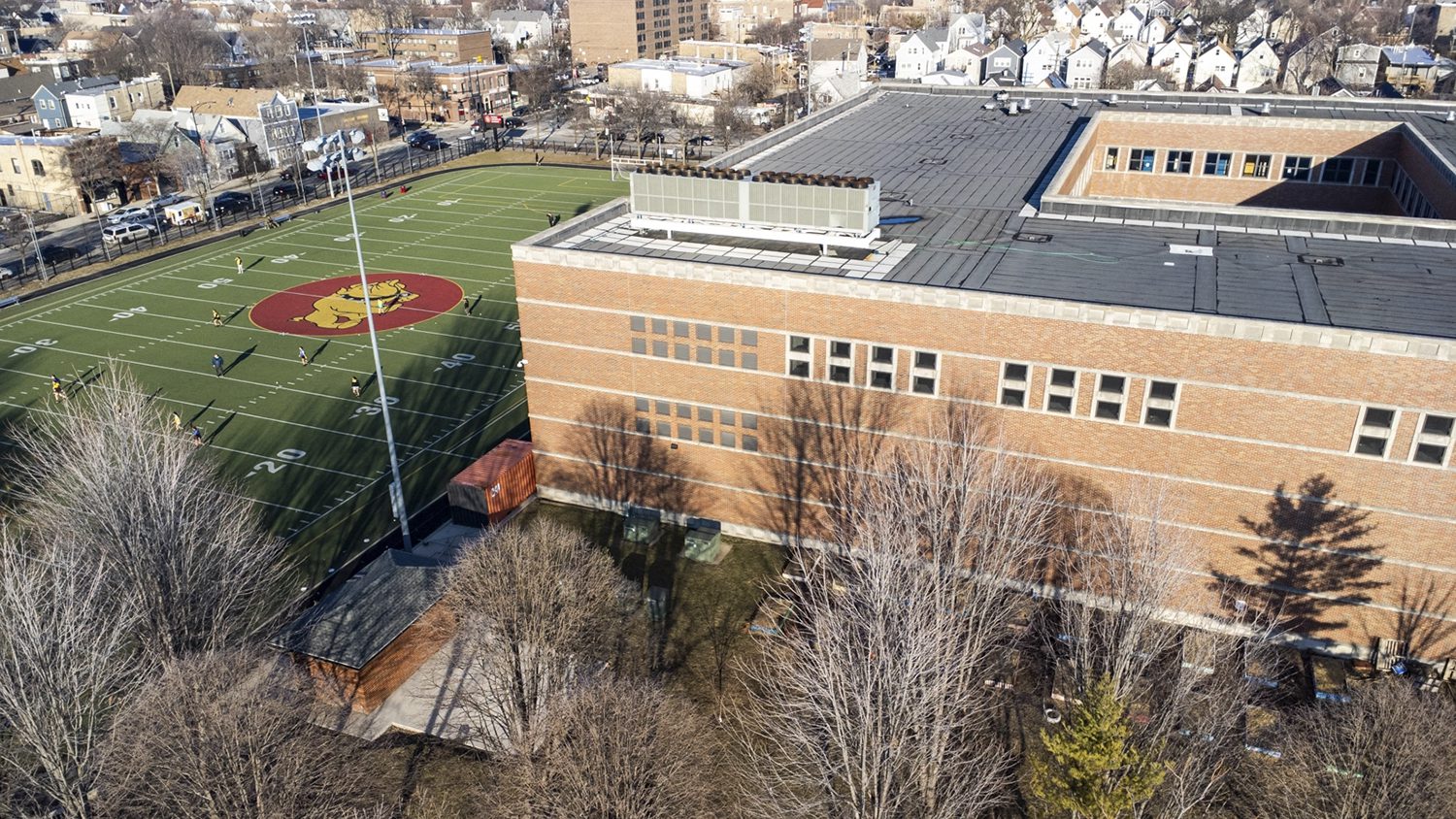 Colin Boyle/Block Club Chicago
Half of the accused school employees — eight out of 16 — have resigned or been fired by CPS since the start of the investigation, according to the inspector general's latest report, which came out earlier this year and covers the 2021-22 school year.
It is unclear if the other eight employees still work at the school.
CPS spokesman Evan Moore said all accused employees whose allegations were substantiated by the inspector general were either fired or disciplined, but didn't provide a number.
The district now requires school staff to do intensive training around student safety, CPS officials said. The school is also hosting small-group therapy sessions for students struggling with mental health and bullying issues, and is doing more family engagement, the district said.
But even with the new initiatives, safety concerns are at an all-time high, parents and board members said.
School employees regularly break up fights between students and call the police when altercations get out of hand; students are also drinking and doing drugs at school and bullying each other — and administrators — without any concern for consequences, parents and board members said at Board of Governors meetings and in interviews with Block Club.
Last month, a student scrawled several names in one of the school bathrooms, threatening to harm everyone on the list. That included other students and administrators, including the principal and assistant principals. The incident was reported to the police and the district's Office of Safety and Security, according to an email sent to parents.
On the morning of Feb. 28, a 12-year-old student went onto train tracks near the school. Police pulled her off the "outer edge" of the tracks, then sent her to St. Mary of Nazareth Hospital for a mental health evaluation, according to police and parents.
CPS wouldn't provide specifics about the incident. In an email to parents, the principal said a member of the school community was "in crisis" and needed "additional care." No injuries were reported.
Recent Board of Governors meetings, which function like Local School Council meetings and are open to the public, have been tense, with parents and board members urging administrators to tackle the school's ongoing problems.
Communication is strained, as most parents are Spanish-speakers and Novy, the school's principal, doesn't speak Spanish.
At a meeting in March, a group of concerned parents left early after it became clear they wouldn't be allowed to speak because they didn't sign up for public comment in time.
Luz Adriana Sarama was unsettled the parents were blocked from airing their grievances.
Sarama was a fixture at Marine Leadership Academy for 12 years, ordering uniforms for students and helping plan school events, until she was fired in the fall. The reason for Sarama's firing is unclear, but Sarama believes it was retribution for speaking out about sexual misconduct at the school.
CPS declined to answer questions about Sarama's employment history, saying the district does not comment on personnel issues.
Sarama has stayed involved with the school and attends every Board of Governors meeting because she feels students "are being robbed of their education" under the new administration, she said.
"Since we [got] the new administration, that's when everything went crazy," Sarama said.
"There's nobody to rule the school, there's nobody there. If a parent comes in with a complaint, it's, 'Oh no, we cannot help you, you can call the police.' The administration cannot deal with the school. They don't have the knowledge, nor do they want to learn."
Moore, the CPS spokesman, said the new administration has "worked diligently to support students, staff, and families following the OIG investigation."
'I'm Fighting Every Single Day'
Unchecked bullying has become one of the central issues at Marine Leadership Academy, parents said.
Maria A., who Block Club is not naming to protect the identity of her children, said her eighth grade daughter was recently diagnosed with depression after being bullied by her peers. The 13-year-old was disparaged in graffiti and on social media, according to photos shared with Block Club.
Maria A. said her daughter is so depressed she doesn't want to go to school some days.
The mother of two children at the school said the administration didn't do anything to help rectify the situation, so she filed a police report. Her daughter is one of many Marine students whose mental health struggles leaders have ignored, she said.
Marine serves mostly low-income Latino students. Mental health is often stigmatized in the Latino community.
"I'm not going to allow another student to kill themselves, especially my daughter," the parent said. "And that's why I'm fighting every single day."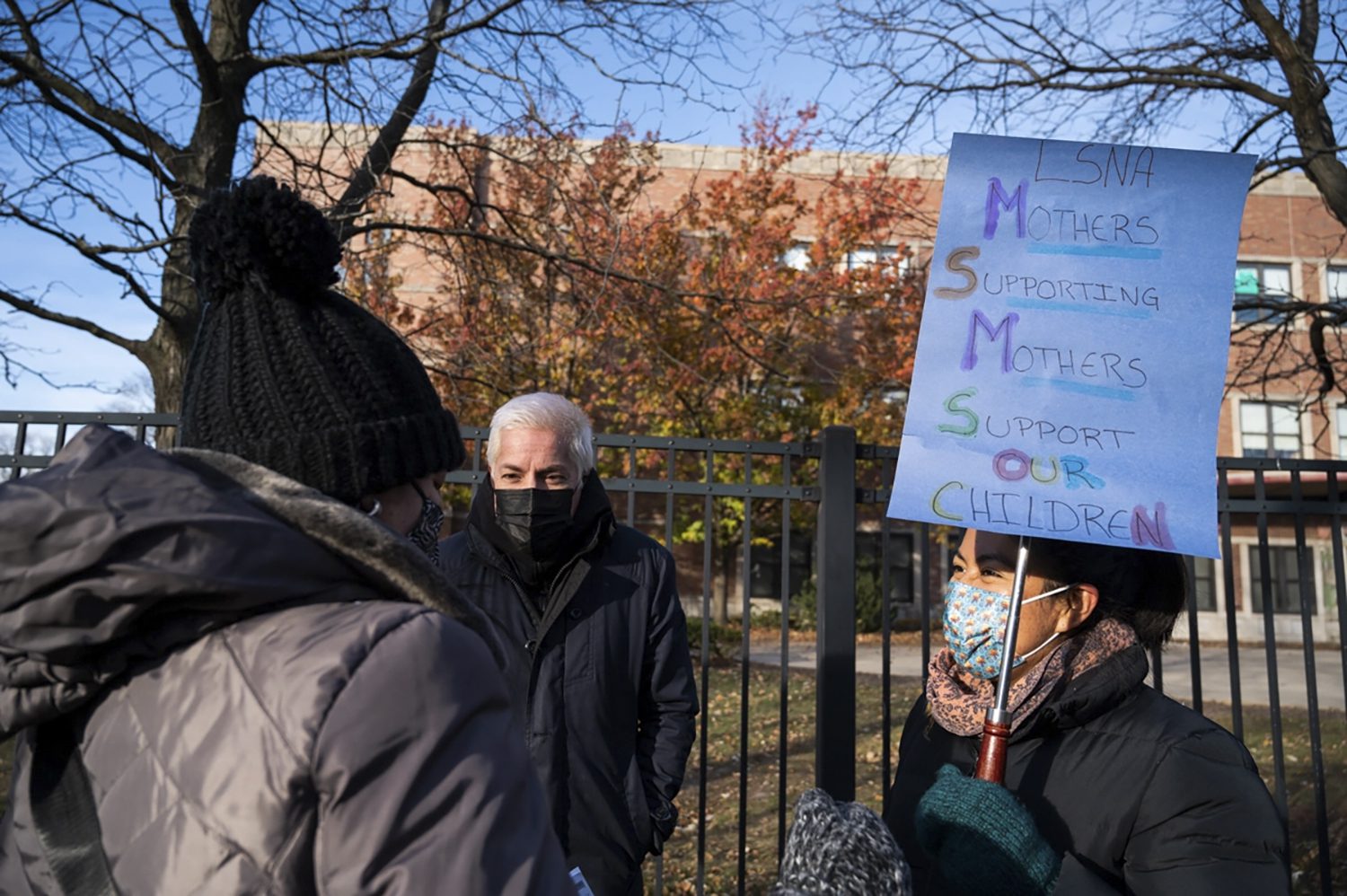 Colin Boyle/Block Club Chicago
Maria A. also struggled to get support when her son, a 12th grader, was mistreated by one of the school's military instructors, she said.
She said the instructor forced to son to lug a 25-pound medicine ball up and down three flights of stairs for one hour as a form of punishment, which left him excessively tired and injured.
Administrators failed to act, she said. The ordeal left her feeling "impotent" and "full of frustration," which prompted her to join the Board of Governors, she said.
Parent Maria Vega said her daughter, a senior at Marine, had a similarly bad experience with the same military instructor.
Vega said the instructor teased her daughter being overweight, called her names like "crackhead" and "lazy" and eventually booted her from the battalion — and she's still suffering from the effects a few years later.
The 18-year-old suffers from depression and has trouble sleeping because she's constantly worried that the instructor is going to return to the school and torment her, Vega said.
Vega said she sought support from administrators, but they were slow to respond and dismissive.
"It's very frustrating for me, just to get them to listen, or to see my daughters' records," Vega said. "It's very frustrating because my daughter didn't do anything wrong to have all of this going on in her life."
CPS declined to comment on specific incidents involving students, citing student safety and privacy.
The instructor involved in the incidents with Maria A. and Vega's children was fired in the fall after investigators substantiated complaints of child abuse against him, according to a letter from the district.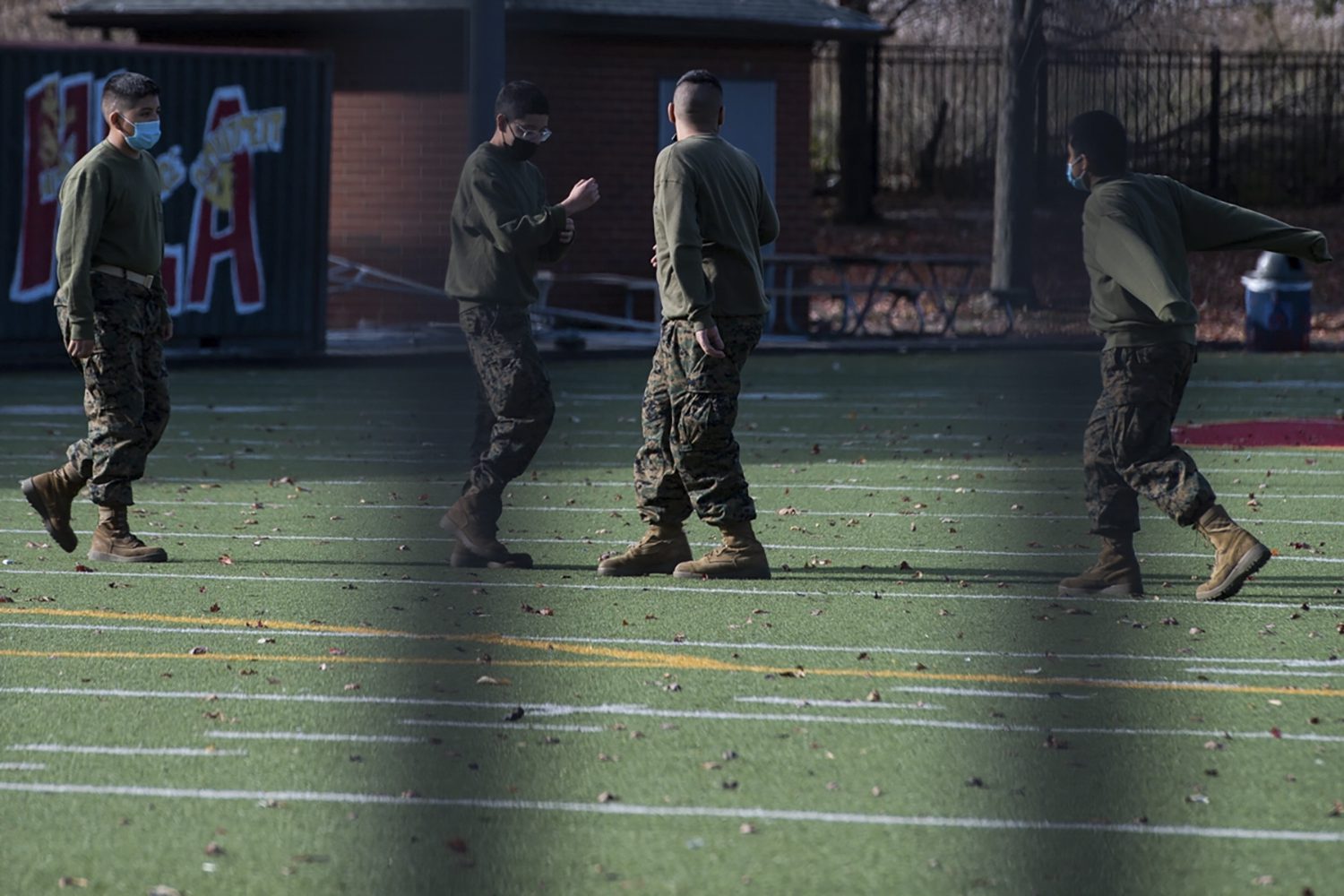 Colin Boyle/Block Club Chicago
On employee misconduct, CPS officials said, "We remain committed to the safety and well-being of our students and take seriously all allegations of employee misconduct. CPS investigates and addresses all complaints in accordance with District policies and procedures to foster safe and secure learning environments in all schools."
At a board meeting last month, Novy said she's working on increasing the school's enrollment, which has fallen by more than 45 students since the start of the school year.
"All of the military schools are struggling right now. There's negative press from the New York Times and the Washington Post about ROTC programs," Novy said. "We're trying to reframe that and focus on the leadership aspect, the good qualifies, that it's not that negative piece that I've heard some families talk about."
But parents and board members said the school has been mired in controversy and there's been little effort to meaningfully change the culture.
"I have people who say my kid wants to go there. I say, 'No, you don't want your kid here … because this school is not a good school.' I would not recommend MLA to any parent. Not at all," Sarama said.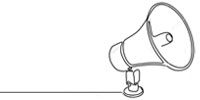 Bring power to immigrant voices!
Our work is made possible thanks to donations from people like you. Support high-quality reporting by making a tax-deductible donation today.