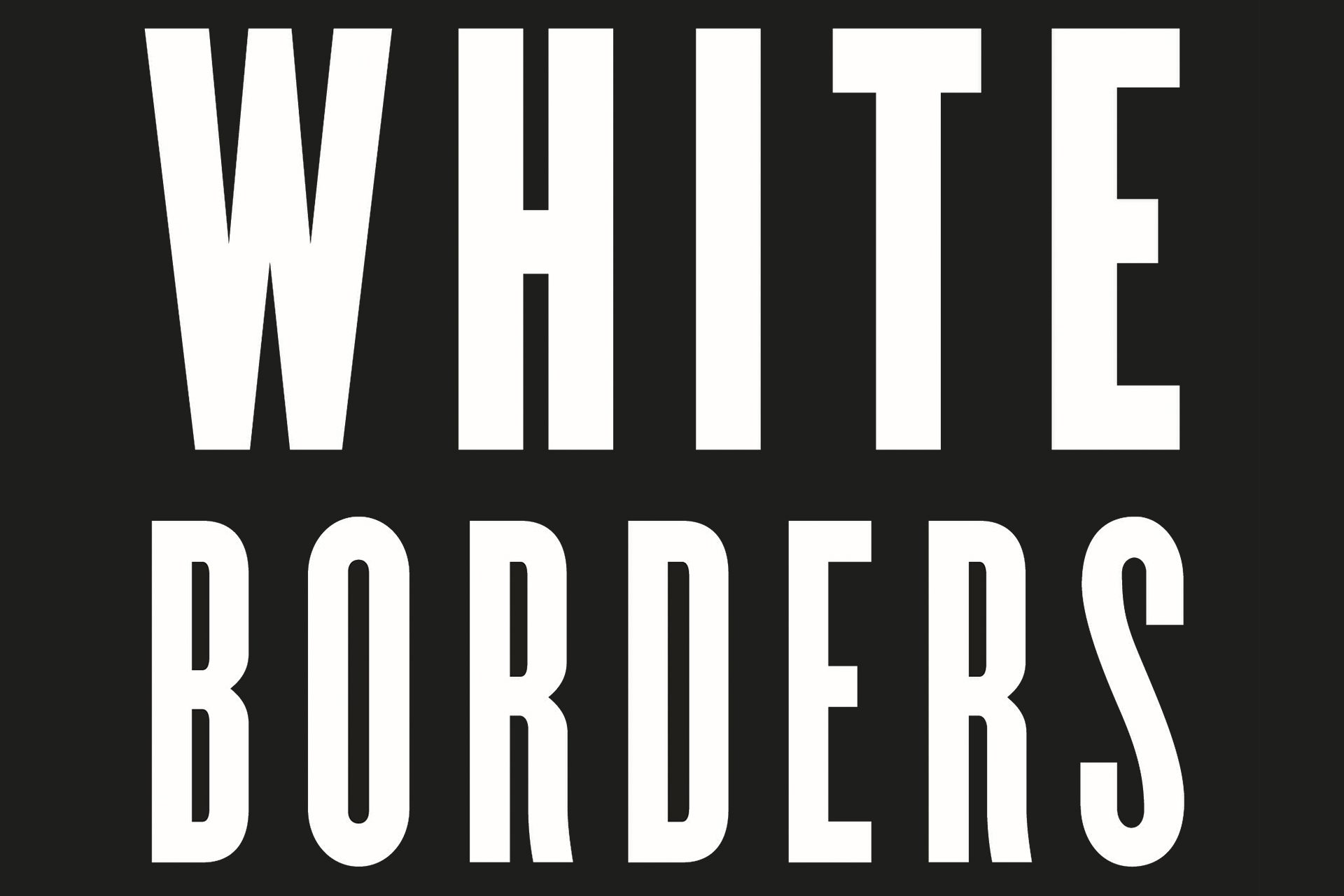 A new book by Reece Jones chronicles the aftermath of Trump's ban on nationals from Iran, Iraq, Libya, Somalia, Sudan, Syria and Yemen.
This week marks the fifth anniversary of President Donald Trump's "Muslim Ban." Signed by Trump on January 27, 2017, Executive Order 13769 blocked citizens from the predominately Muslim countries of Iran, Iraq, Libya, Somalia, Sudan, Syria and Yemen from entering the United States for 90 days. Additionally, the order banned Syrian refugees indefinitely and halted all refugees from coming to the United States for 120 days.
Want to receive stories like this in your inbox every week?
Sign up for our free newsletter.

The ban sparked mass protests across the United States in early 2017. Among the thousands who rushed to airports to denounce the order — widely seen as a racist policy against Muslim immigrants and refugees — was immigration attorney Hassan Ahmad. Despite having practiced immigration law for 15 years,  Ahmad "was not prepared for what he found at the airport," writes Reece Jones in "White Borders," a new book on the history of race and immigration in the United States. 
In "White Borders," Jones provides what Ibram X. Kendi describes as a "searing indictment of U.S. immigration restrictions," chronicling America's anti-immigrant history from the Chinese Exclusion laws of the 1880s to the "Build the Wall" chants of the 2010s. Blending reporting and analysis, Jones demonstrates how whiteness and white supremacy have always, and continue to, lie at the core of immigration policies.
The following excerpt from "White Borders" introduces Ahmad and captures the chaotic scene at Dulles International Airport near Washington, D.C., just one day after Trump signed his executive order. 
Hassan Ahmad could not believe what he was reading. He knew that Donald Trump had campaigned on an anti-immigrant platform, but he did not expect that Trump would institute a Muslim ban in his first week in the White House. Ahmad rubbed his forehead as he read the details. The executive order paused refugee resettlement for 120 days, reduced the refugee quota from 110,000 to 50,000, permanently banned refugees from Syria, and banned foreign nationals from Iraq, Iran, Libya, Somalia, Sudan, Syria, and Yemen from entering the United States for ninety days. It also went into effect immediately, meaning that people from these countries could have boarded a plane with a valid visa and then landed in the United States without one. Ahmad, a native North Carolinian who studied law at Tulane, had practiced immigration law for fifteen years. The idea of banning immigrants riled him up. However, as a Muslim himself, the targeting of Muslims felt personal. He lived less than ten minutes from Dulles International airport in northern Virginia, so he grabbed his cell phone and headed to the airport to see what he could do. His years as an immigration attorney had already taught him that U.S. Customs and Border Protection officials could be difficult to work with, but he was not prepared for what he found at the airport.
Even the Trump transition team officials who had written the draft of the executive order were caught off guard by the rapid implementation. During the transition, Senator Jeff Sessions's thirty-three-year-old legal advisor Gene Hamilton was tapped to lead a group of staffers who wrote a series of draft executive orders on immigration that could be considered early in the Trump administration. Hamilton worked with Stephen Miller in Sessions's office, and they had developed a list of other congressional staffers and government officials that shared their views on immigration. Hamilton secretly invited them to join the group.  These included Andrea Loving, George Fishman, Dimple Shah, and Art Arthur from the staff of Virginia Republican Representative Bob Goodlatte. Goodlatte was the chair of the House Judiciary Committee and had previously appeared at Center for Immigration Studies events. Shah went on to positions in the Trump administration as deputy general counsel in the office of the General Counsel at the Department of Justice and the assistant secretary for international affairs in the Office of Strategy, Policy, and Plans at the Department of Homeland Security. Arthur later left Goodlatte's staff and became a resident fellow in law and policy at CIS. In 2019, he was then called to testify as an expert witness in front of the House Immigration Subcommittee. Hamilton also brought in Kathy Nuebel Kovarik from Iowa senator Chuck Grassley's staff, whom Hamilton had worked with on the Senate Judiciary Committee. Lee Francis Cissna and Tracy Short, who were already in government positions, joined the team. They all shared a bond developed from years as outcasts on the fringes of the immigration debate who, like Jeff Sessions, Steve Bannon, and Stephen Miller, finally saw the opportunity to make changes in an area they felt passionately about. The Hamilton group set about writing drafts of a range of different executive orders that President Trump could sign in order for him to begin to fulfill his campaign promises without having to wait on the slower legislative process. The draft executive orders included ways to build his border wall, end DACA, end temporary protected status for a range of immigrant classes, and institute a ban on refugees and immigrants who could potentially be terrorists. The Hamilton group was surprised when what they thought were first drafts that would be revised and thoroughly vetted by lawyers and career officers were instead implemented virtually unchanged in the first weeks of the Trump administration.
After the short drive from his house, Hassan Ahmad stepped into chaos at the arrival hall of Dulles airport on Saturday, January 28, 2017. As word of the immediate ban on arrivals from the seven Muslim-majority countries spread over social media, crowds of protesters streamed into the terminal. Only a week earlier, millions of Americans had been in the streets as part of the Women's March, and many were energized to continue to protest against Donald Trump. Dulles airport police officers, who were accustomed to watching exhausted travelers quietly gather their luggage after long-haul flights from around the world, eyed the growing crowd of protesters and lawyers warily. The protesters waved signs and chanted, "Let them in." Each time someone walked out of the international arrival doors, the crowd would cheer. The arriving passengers were jet-lagged and confused, many unaware that a Muslim ban had been put in place. Ahmad and the lawyers tried to gather information from the bewildered travelers about whether any of their fellow passengers had been detained. Ahmad heard about a family of four from Iraq with green cards, whose father had been a translator for the U.S. Army, who were detained but eventually allowed through. Ahmad got another call from a wheelchair-bound seventy-one-year-old Iranian man with a heart condition who seemed like he might be turned back. The airport worker pushing his wheelchair had kindly allowed the man to borrow his cell phone. Ahmad went to Facebook to get in touch with the offices of U.S. senators who could help. As word got out, elected officials began to arrive at the airport, including Virginia's governor Terry McAuliffe and attorney General Mark Herring as well as New Jersey senator Cory Booker.
That evening, federal judge Leonie Brinkema issued a temporary restraining order saying that people detained under the new executive order at Dulles had to be given access to their lawyers. As the evening wore on, CBP officials continued to refuse to allow Ahmad and the other lawyers to meet with the fifty to sixty people being detained at the airport. The raucous protesters chanted, "Let them see their lawyers, let them see their lawyers" and "Due process now." The low ceilings and tile floors of the baggage claim area magnified and jumbled the chants, adding to the sense of confusion. Ahmad was struck by how quickly things had changed. Only the week before he had easily been able to access the area where detainees were held to visit clients, but now it was guarded by two heavily armed agents. It was something Ahmad never expected to see in the United States: "It reminded me of some of my asylum cases, where my clients would tell me stories about checkpoints, registration, being targeted, being told different things by different officials, about the law simply not working. Except this was Virginia, minutes from my home." The same scenes played out across the country as families were separated, Muslims felt targeted, and the reality of the Trump administration began to sink in.
Do you have a memory of the travel ban that you would like to share? Borderless Magazine is collecting personal stories for a forthcoming article marking five years of Executive Order 13769. Fill out our Google Survey, or send it to a friend or family member who might be interested in sharing their experiences.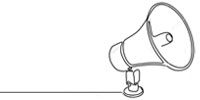 Bring power to immigrant voices!
Our work is made possible thanks to donations from people like you. Support high-quality reporting by making a tax-deductible donation today.