Above: Samuel Gomez sits at the hotel where he and 100 or so other migrant farmworkers are living. Dana Cronin/Illinois Newsroom
On the outskirts of Rantoul, in east-central Illinois, about 100 migrant farmworkers are living at an old hotel in a sleepy part of town.
Every day at the crack of dawn, Samuel Gomez and the rest of the crew get their temperatures checked on the way out the door. Most workers, donning masks, load onto a big yellow school bus for a 30-minute drive to a large warehouse, where they will spend the day sorting corn coming in on large conveyor belts.
Gomez, who is from Mexico, is one of the lucky few with access to a car, so he drives to work with his dad and sister. He's been here all summer, starting in the field roguing corn — removing diseased and off-type corn plants to increase the quality of the crop. Since September, he's been working in the warehouse.
In the U.S., an estimated two to three million farmworkers plant, cultivate and harvest crops each year. Among them are migratory workers, like Gomez, who often leave behind family and friends for months at a time to find work that pays more than what they could earn back home.
The long hours and physical demands make the job risky any year, but the coronavirus pandemic has made it even riskier. Outbreaks across the U.S. linked to farms have some worried about the lack of protections for workers, upon whom the nation relies for food.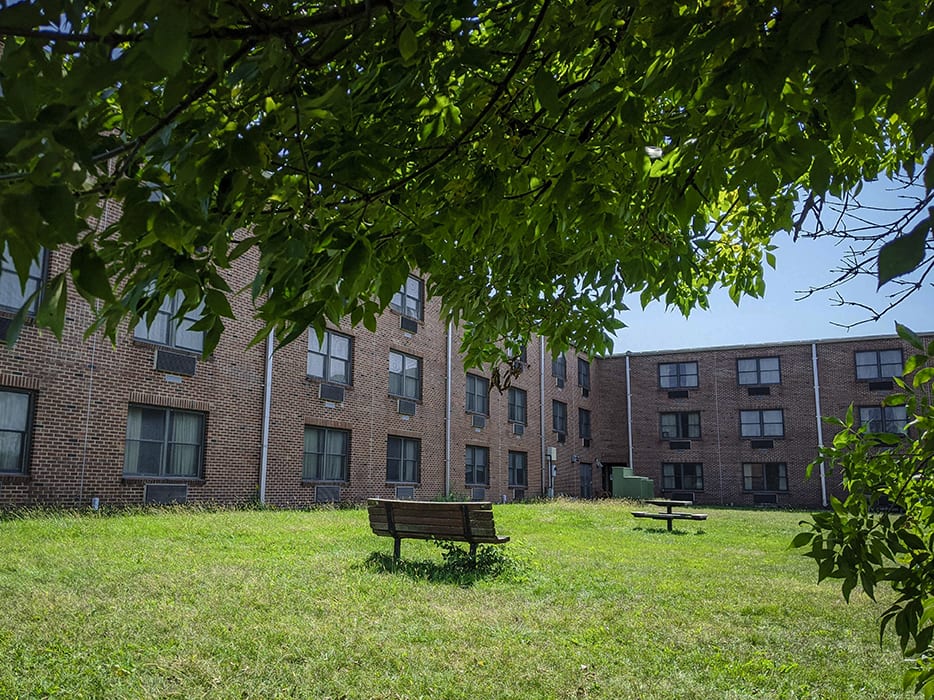 'It's not the same air I breathed last season'
Gomez, 32, has been traveling to Illinois as a migrant worker for four years. When he's working in the warehouse, he says he earns $12 an hour cleaning and sanitizing the facility — about double what he could make working in retail in Mexico.
Before he arrived in Illinois in June, he didn't know anyone who had contracted the coronavirus, so he says he wasn't too concerned.
"Truthfully, I was surprised when people would talk about it… It was something that didn't exist, until I realized that it did," Gomez says in Spanish.
Since June, there have been 21 COVID-19 cases linked to the hotel where Gomez and an entire crew of migrant workers are living, according to the Champaign-Urbana Public Health District, which tracks COVID-19 cases across Champaign County. The hotel is tied for third largest outbreak in the county, based on internal statewide public health data from July through September obtained by the Midwest Center for Investigative Reporting.
---