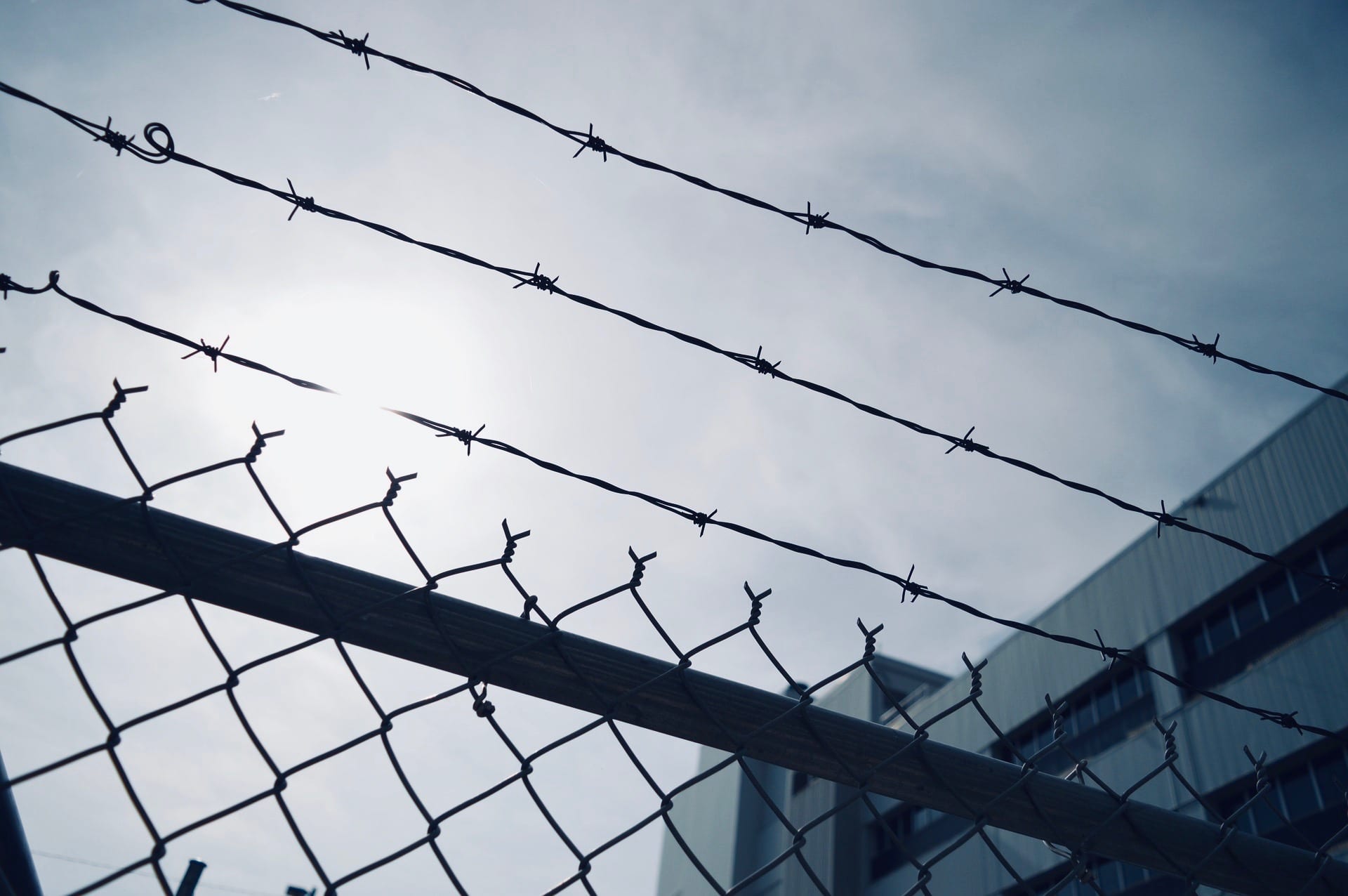 Borderless talks to the National Immigrant Justice Center's Hannah Cartwright about the challenges asylum seekers and refugees are facing today.
The United States will not accept any refugees for resettlement this month, after canceling around 500 flights that would have brought refugees into the country in October, according to a report by CNN Tuesday. This news comes just weeks after the Trump administration announced that it will cap refugee admissions to the United States at 18,000 for the 2020 fiscal year, the lowest number since 1980, and follows a series of other policy changes made by the White House intended to dramatically decrease the number of asylum seekers and refugees allowed into the country.
Hannah Cartwright is a supervising attorney who works with asylum seekers through the National Immigrant Justice Center's Adult Detention Project. In this role, she helps provide legal information to detainees in Chicago-area immigration detention centers and serves as a representative for detained clients with serious mental health conditions. 
Borderless Magazine's Sarah Conway spoke with Cartwright about the growing number of challenges refugees and asylum face seekers today. 
Borderless: You began your career working with refugees from the Iraq War who were living in the Indianapolis area. What did you learn from those early days?
Cartwright: At the time I didn't have any words for it, but I learned through working that many families face a "triple trauma paradigm." It's the idea that for many immigrants they are experiencing the trauma that causes them to flee their country of origin. 
Then there is the trauma of migration. Whether that's getting lost in the jungle or being in an enclosed space—like say, a shipping truck where many people have died of suffocation or on a train coming up through Central America. There is a level of vulnerability that many people experience. We regularly talk with people who were sexually assaulted or just left with a lot of fear. Migration is often people taking extreme risks with their safety to get here. 
Then we talk about the trauma of integrating in the US. Even when we talk about a refugee who has legal status, it is still incredibly traumatic integrating into a culture that is so xenophobic and discriminatory, especially in the current political environment. 
Borderless: Does the 'triple trauma paradigm' cover the full extent of trauma that refugees and asylum seekers experience?
Cartwright: It doesn't at all acknowledge the levels of trauma that people experience because of the immigration system today. It's just a dent. Today trauma is immigration court, it is trauma as a result of the US's policies and systems like family separation or Migrant Protection Protocols [the new US policy for people to remain in Mexico as their asylum requests are pending]. It is people required to sit in detention in the hieleras [ice boxes] or in Customs and Border Patrol custody for many weeks before they are even given a credible fear interview. There is a big spectrum of experiences that people have when they arrive in the US that can be incredibly traumatic.
Borderless: What new challenges are your clients facing today?
Cartwright: It feels like sometimes this work is advocating into a black box where there is no accountability or oversight. Politically, the Trump administration is doing a very organized and effective onslaught of problematic immigration policies to attack my clients and the population that I serve. It is hard when you come up against a brick wall and to know that they are succeeding at that front. 
We are seeing people having to wait out in MPP in Mexico now at the southern border. I see the impacts of MPP play out once people are transferred to immigration detention centers at one of the facilities I serve. I may be talking to an individual that started out their journey months ago, and they are very confused and traumatized that their process has taken longer than what we normally see. This new policy deepens their confusion about the asylum process, and this is always where I explain so they can understand their legal rights and how to move forward. 
Borderless: What does the immigration detention system look like in the Midwest?
Cartwright: The immigration system is organized based on the jurisdiction of the courts. Immigration and Customs Enforcement (ICE) detains people at ICE detention centers, be it private or county jails. Wherever detainees are, they align with a particular immigration court. We serve all the detention facilities that flow into the Chicago immigration court, which has jurisdiction over Illinois, Indiana, Wisconsin and Kentucky. We reach people in a variety of ways but we represent people in many of these facilities.
Borderless: It seems like a very opaque system.
Cartwright: NIJC definitely has been a huge critic of the growth of the immigration detention system and we have a transparency project that has done a lot of Freedom of Information Act requests on ICE's efforts to grow. You used the word opaque, that is a kind way of describing it. ICE has very effectively used its appropriations to create a shadow system in many problematic ways. We are part of an effort called Defund Hate to shine a light on appropriation funding that ICE has acquired and to not allow them to expand further without oversight or without opening up to the public about what they are doing, which they currently do not do. It is intentional and it is complex, and difficult to understand partially because it is a large system, but it is a way for them to operate covertly while using US taxpayer dollars with little accountability.
Borderless: How did we get to the system we have today?
Cartwright: Immigration detention has a long history but it started to grow due to policy changes in 1996 when the US created much stricter standards on who would be stuck in the detention. In 1996, President Bill Clinton signed a bill that overhauled immigration enforcement in the US and set the blueprints for the massive deportation machine that exists today.
The Obama administration increased the immigration detention system much more than others, which is incredibly problematic. The detained population hit record numbers under the Obama Administration. 
So now you have the Trump administration having this carceral immigration system apparatus that is weaponized in a sense, and he is using it in very problematic ways. Since Trump started his administration we began to see more people who may have had some contact with ICE but wouldn't have been put in detention [before] end up in detention, and the growth of policies that have required the detention of more people, which has made for problematic and often unsafe detention conditions. 
At the border, this is the separation of families, longer detention in Customs and Border Protection facilities. In the Midwest, we are seeing overcrowding in county jails and multiple quarantines for chickenpox or Mumps, which can limit the attorney visits [legal aid groups are not permitted to enter facilities under quarantine]. The amount of confusion that this system has is awful, much less the health implications of experiencing immigration detention.
Borderless: What are three things you wish more people knew about the immigration detention system?
Cartwright: One, the extent of the immigration detention system. Check out a map of ICE detention facilities. So many of these facilities are in incredibly rural areas. It leads to a lack of oversight and makes it difficult for people to access legal representation. When I talk about ICE with family and friends, I show them a map so they know where they are. I wish everyone would take a look at those maps. 
Two, I would encourage people to learn about the efforts to fight ICE appropriation expansion. People can think it is overwhelming in looking at appropriations, but that's how the USG spends money, so you need to learn how this system works. We have given ICE a huge blank check and allowed them to do crazy things with their money. For instance, ICE used disaster aid funding from the Federal Emergency Management Agency during hurricane season to expand detention. We should know as citizens how our government is allowing ICE to spend their money. 
Three, here at NIJC we are working with our communications team on sharing the human side of being in ICE detention and hearing first hand the stories of being in ICE custody. Reading the voices of people who have been ICE custody recently is something we all need to do because they matter and their experiences and stories do, too.
Borderless Magazine is your source for stories that transcend boundaries. You can support our work with a tax-free donation today.