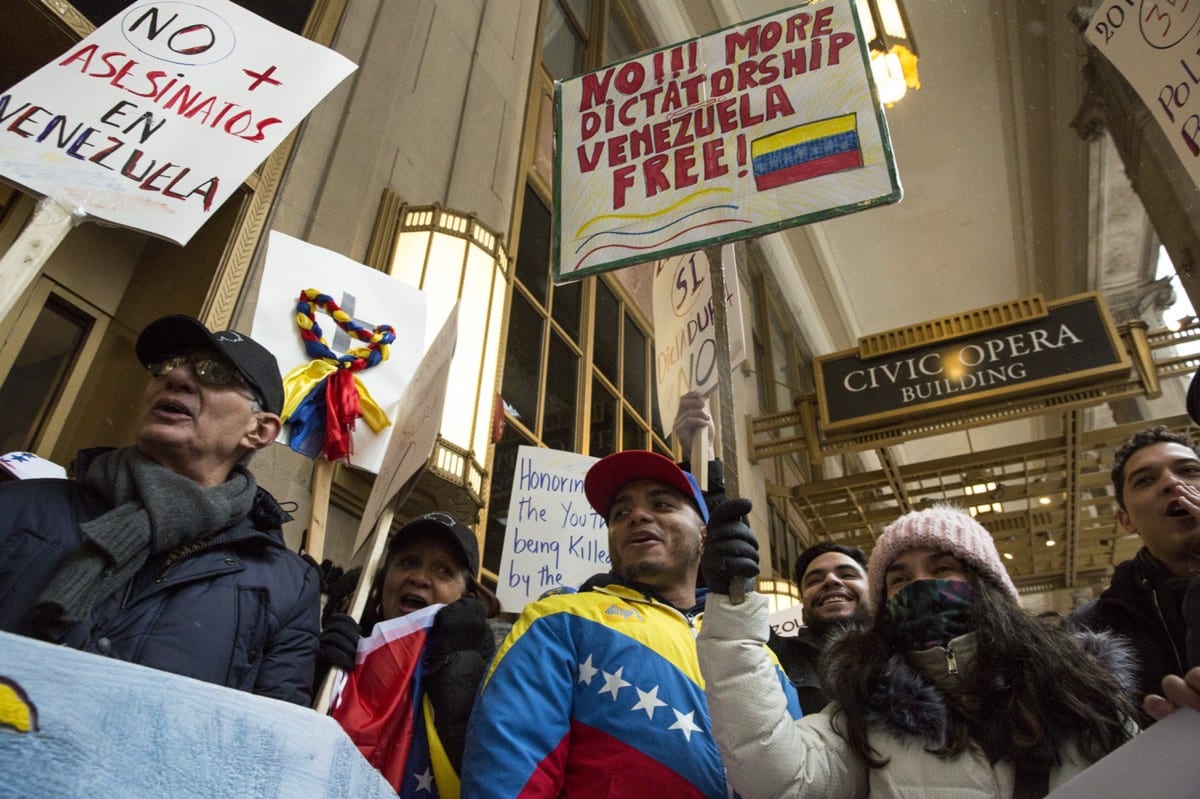 Photo by Geoff Stellfox
Just hours after Juan Guaidó declared himself president of Venezuela, hundreds of people gathered outside the consulate in Chicago.
Just hours after Venezuelan opposition leader Juan Guaidó declared himself interim president of Venezuela yesterday, hundreds of people gathered outside the Consulate General of Venezuela in the Chicago's downtown.
Draped in yellow, blue and red — the colors of the Venezuelan flag — the crowd rallied in support for Guaidó, the 35-year-old head of Venezuela's National Assembly, who is challenging current president Nicolas Maduro's authoritarian rule. Maduro broke off relations with Washington in response to the coup attempt, which he claims was orchestrated by the United States.
Venezuela has struggled with hyperinflation, poverty, a rise in violence and shortages of basic items in Venezuela in the years since Maduro took power following the death of Hugo Chavez. The crisis has forced three million Venezuelans to leave their homes in recent years, according to the UN Refugee Agency, and their number is expected to rise to five million by 2019.
Chicago is increasingly becoming a hub for Venezuelan immigrants and asylum seekers and the Venezuelan community is the fastest growing immigrant community in the city, according to the mayor's office. Venezuelans make up the largest group of asylum seekers in the United States currently, according USCIS.