Eleven black-and-white, surrealist photographs exploring the mental state of Syrian refugees in Lebanon debuted in Chicago this month. Shot by Syrian photographer Omar Imam, his series "Live, Love, Refugee" is one of three projects investigating the effects of violence and captivity on individuals and communities currently on display as part of Catherine Edelman Gallery's "Targeted" exhibition.
Imam, an Amsterdam-based photographer and filmmaker, left his native Syria in 2012. Irony, humor, and surrealism are cornerstones of his approach to photographing the impact violence has on people in a media-saturated war. Borderless spoke to some of the people who attended the opening of the exhibition.
---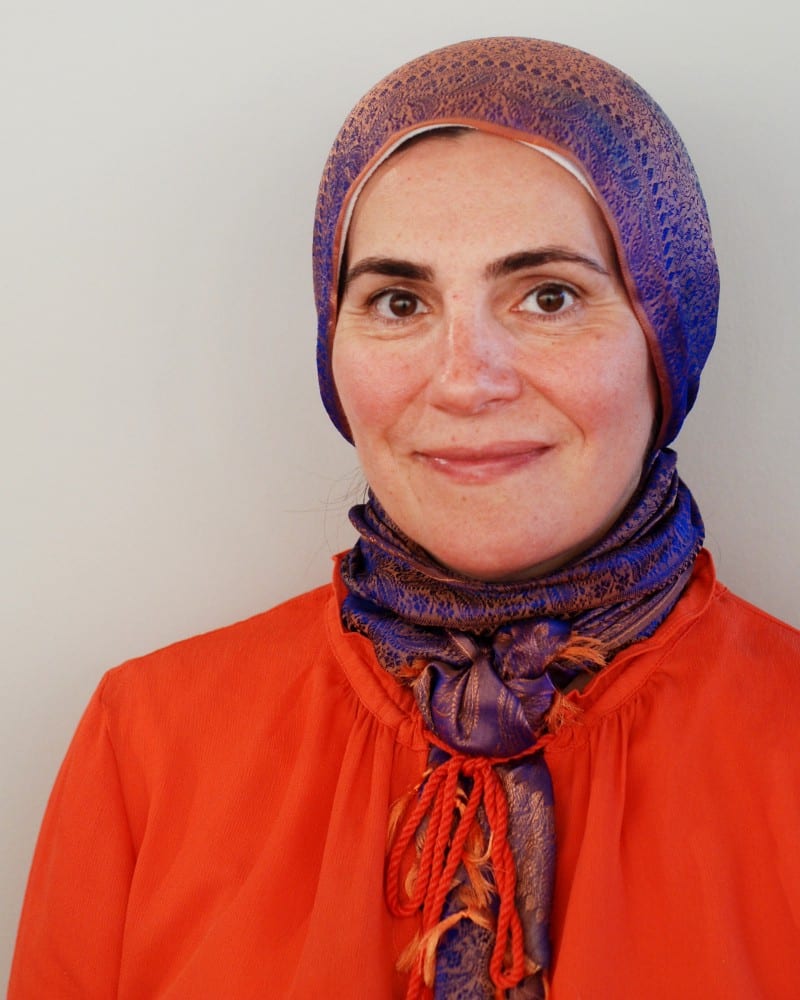 "The name 'Targeted,' as a Syrian American, drew me in. I wanted to hear stories that we might not hear about in the media," says Suzanne Akhras Sahloul.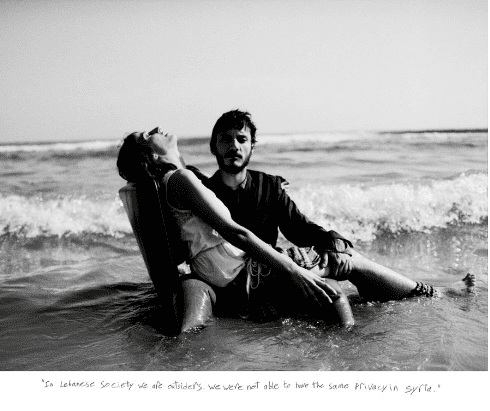 She's the founder and president of the Syrian Community Network, a Chicago-based nonprofit serving resettled Syrian refugees in Chicago. "I'm glad the images of refugees living in camps are being presented to the public in Chicago," says Sahloul. "We find that coverage of the crisis is weighted towards ISIS, but there are six million Syrian refugees and six million stories waiting, and needing, to be told to the world."
---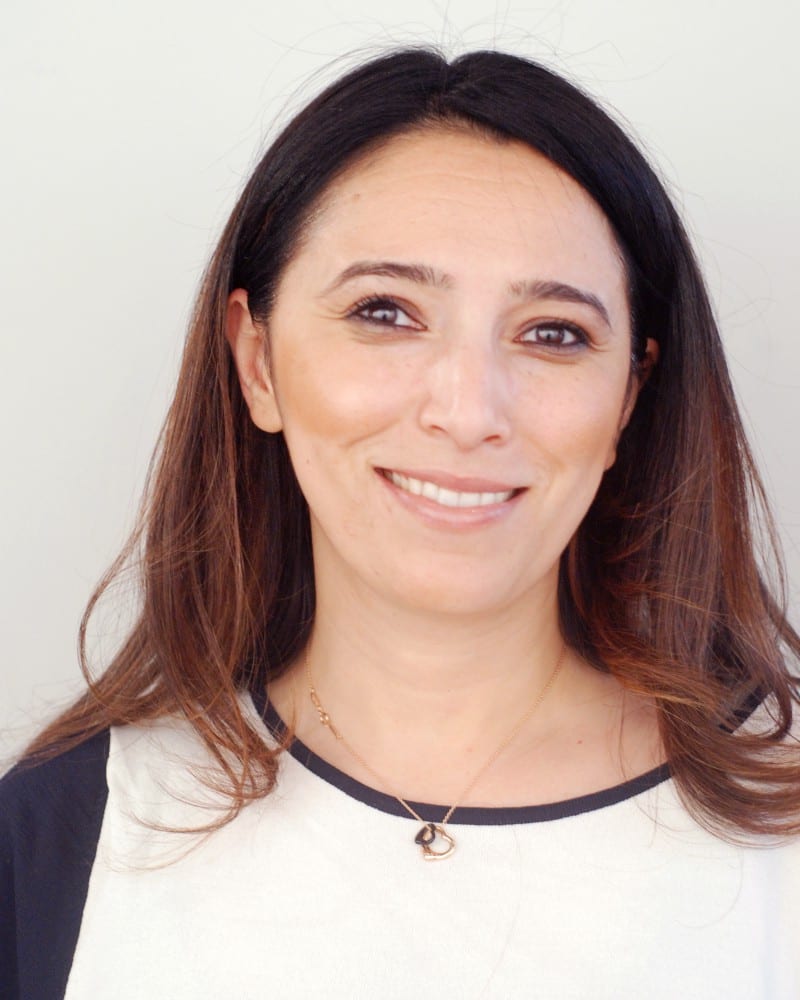 "The photograph that focuses on memory is how I feel. I identify deeply with the inscription," says Lina Sergie Attar.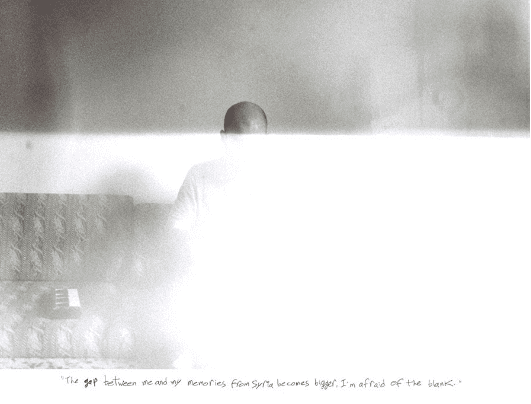 She's the co-founder and CEO of Karam Foundation and says Imam's photo series remind her of the dark humor Syrians have used over these past six years of conflict. "Omar Imam was able to find the humor in the tragedy, and that's a very Syrian thing."
---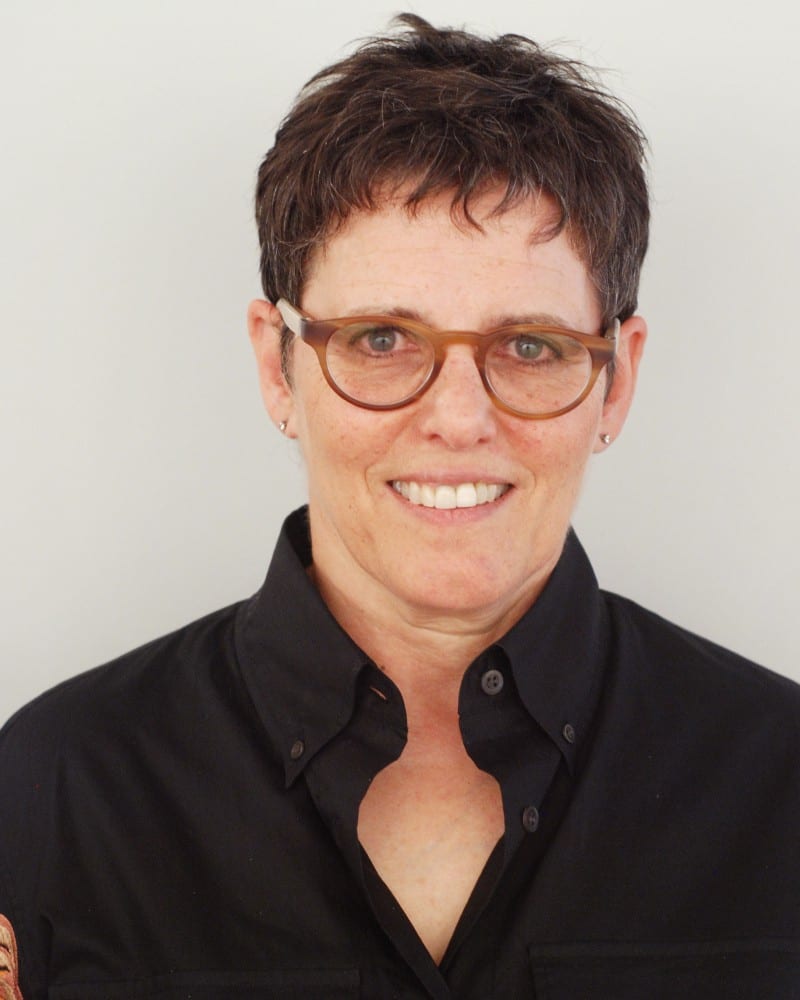 "These photos capture the dignity of these people, and they are dignified — you don't find that portrayal often in photographs of refugees," says Bette Rosenstein.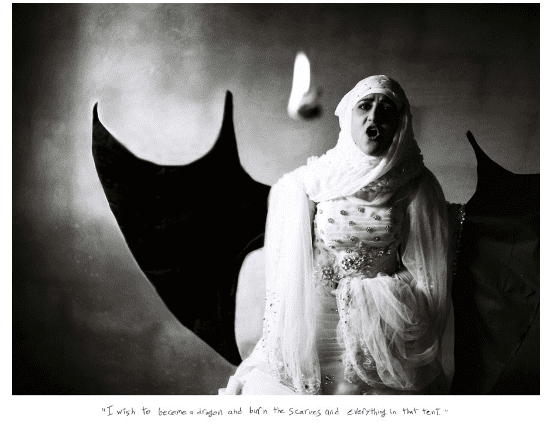 "I think this showing is just a reinforcement that no one asks to be a refugee. You can see through these photos that refugees are truly just like you and me."
---
"It's a forgotten crisis particularly for Americans. We haven't gone through anything like Syria here. All our coverage is sad and you never hear about the people on the ground, and we never hear about the impact of our government's indiscriminate bombing," says Craig Davis.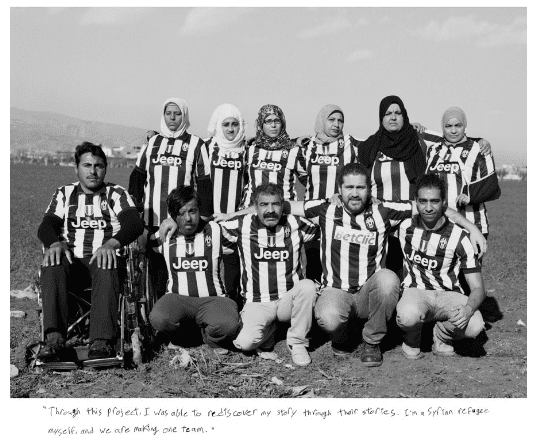 His favorite photograph was of Syrian refugees posed as an embracing football team. "That image shows the only way out of all this pain — faith and teamwork."