Chicago's immigrant communities responded to President Trump's revised executive order today with an event condemning the new measures. Community organizers from 40 advocacy, immigrant rights, and legal groups gathered outside the Immigration and Customs Enforcement (ICE) office in downtown Chicago for a press conference and rally.
The new order, which comes five weeks after the original ban, bars immigrants from six predominantly Muslim nations. Unlike the original ban, those coming from Iraq and those who have already been issued visas and green cards will not be affected.
Borderless attended the event and spoke with some of the people protesting the new immigration ban.
"We don't believe that the United States is unsafe," says Hatem Abudayyeh, the executive director of the Arab American Action Network. "The reason people are trying to come here is because our government is destabilizing their countries."
---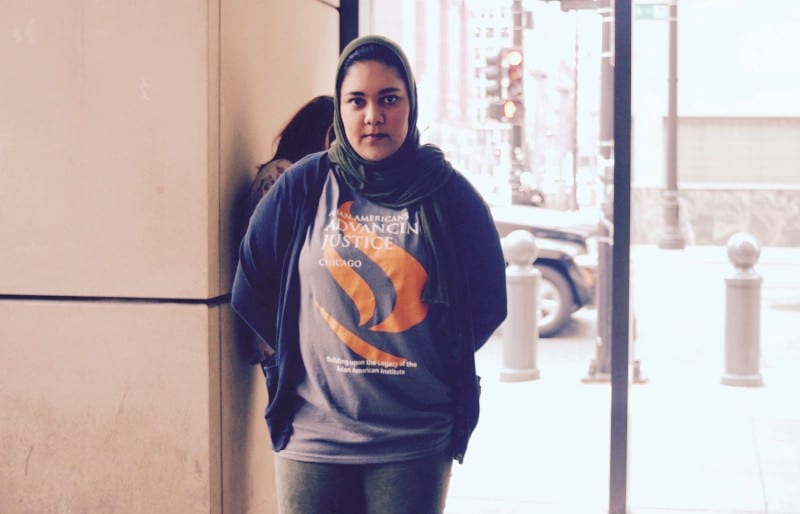 "We are living in a time of unprecedented attacks by the federal government on the lives of immigrants, women, Muslims, and black and brown communities," says Nashiha Alam, the AmeriCorps VISTA volunteer coordinator for Asian Americans Advancing Justice Chicago.
"This new ban continues the administration's attempt to implement xenophobic policies, shut down Muslim immigration, and racially profile Muslim refugees as threats. When the first Muslim ban came down we were in the airports across the country, and we are ready again to fight this administration's continued attempts to roll back constitutional protections for immigrant communities."
---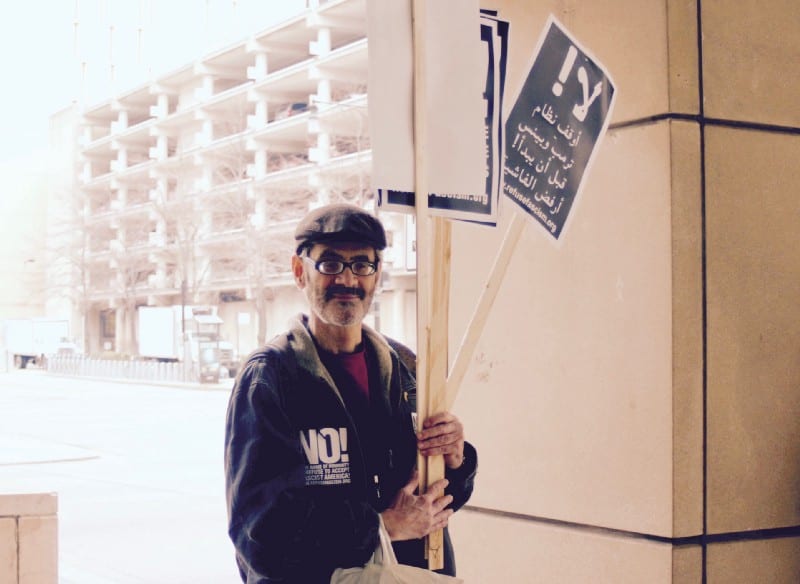 "This new revised executive order is not only illegitimate, not only racist, it's fascist," says Lou Downey of RefuseFascism.org. "It's part of a whole program amping up xenophobia, which is going to lead to further violent attacks and terror against people."